Shigehiro
Executive DirectorMitsubishi Estate - Asia
Singapore
Shigehiro Ono is the Executive Director of Mitsubishi Estate Asia Pte. Ltd., a wholly owned subsidiary of Mitsubishi Estate Co., Ltd. With his over 25 years of experience in the real estate sector, he now oversees investments, developments, asset management and strategic planning across Southeast Asia to expand Mitsubishi's portfolio in the region. Prior to taking a roll in the company's international business, he contributed to successful launch of one of Japan's first REITs where later he served as an investment manager. He is currently based in Singapore.

Sanjeev
Executive Director & CEOAscendas India Trust
Singapore
Sanjeev Dasgupta was appointed Executive Director and Chief Executive Officer on 1st October 2014. Sanjeev has around 24 years of experience in the areas of real estate fund management, corporate finance, strategy and financial control. Prior to joining Ascendas, he was working as President of Real Estate at ICICI Venture Funds Mgmt. Co. Ltd., a leading private equity fund manager in India.

Dev
Head-Special Opportunities and CreditBrookfield
India
Mr Dev Santani is a Senior Vice President with Brookfield Asset Management and heads the special opportunities and private credit business for Brookfield in the region. Dev is responsible for managing private equity and structured financing transactions across the international and domestic fund platform including residential real estate and also heads the third party fund "India Real Estate Opportunity Partners" (IREOP) in India. Mr Santani is responsible for overseeing several of the firm's investments in India and managing the Joint venture partner relationships in the region. He has been a part of the Brookfield India team since January 2014.

Rohan
Senior PartnerXander Investment Management
Singapore
Rohan Sikri is a Senior Partner at The Xander Group Inc., and heads the firm's real estate investment management program for Asia. Based in Singapore, he chairs the investment committee for the Xander Funds and the credit committee for Xander Finance. He is also a member of the firm's management committee. Earlier, from 2005 to 2010, he co-founded and subsequently supervised Xander's India investment program and built a US$ 1.4 billion equity investment portfolio. In 2010, he was instrumental in setting up Xander Finance, the group's credit platform in India. Mr. Sikri is also a board member of Virtuous Retail South Asia Pte. Ltd. He also represents the firm on the boards of key portfolio companies.

Jai
co-CEO & Country Head, IndiaESR Group
India
Jai Mirpuri has over 17 years of real estate investing and funds management experience across various geographies and asset types. He has spent the last 13 years in Asia with ESR across Japan, China and India. Since 2017 he has co-headed the India platform at ESR building a full stack team of over 70 professionals and a portfolio of close to 20 million sq. ft. Prior to ESR, he was part of the IBD at Deutsche Bank (Singapore) & Capital One Bank (USA). He has an MBA from INSEAD, a B.Tech & M.Tech from IIT Bombay and speaks Japanese (fluent) & Mandarin (basic).

Priyank
Director, Capital Markets - Asia PacificJLL
India
Institutional demand, appetite & creating sustainable partnerships

Finding value & competitive analysis - debt vs equity

Emergence of REIT Vehicles as viable public market exit strategies

RIsk adjusted returns for future demand-how quickly can ongoing developments and projects adjust?

Currency and impact on returns, development vs stabilized assets
Participation is restricted to Club Members and eMembers.
If you would prefer to contact us by email, please send to [email protected].
Check what India Members have
to say about our eCoffees
Bringing together senior players in the real estate market, the GRI eCoffees combine personalised and data driven matchmaking, full of unpretentious, light and always useful conversations between new and old industry friends.

Anubha
Director - India Real Estate ClubGRI
Please fill your crisp Personal Biography here.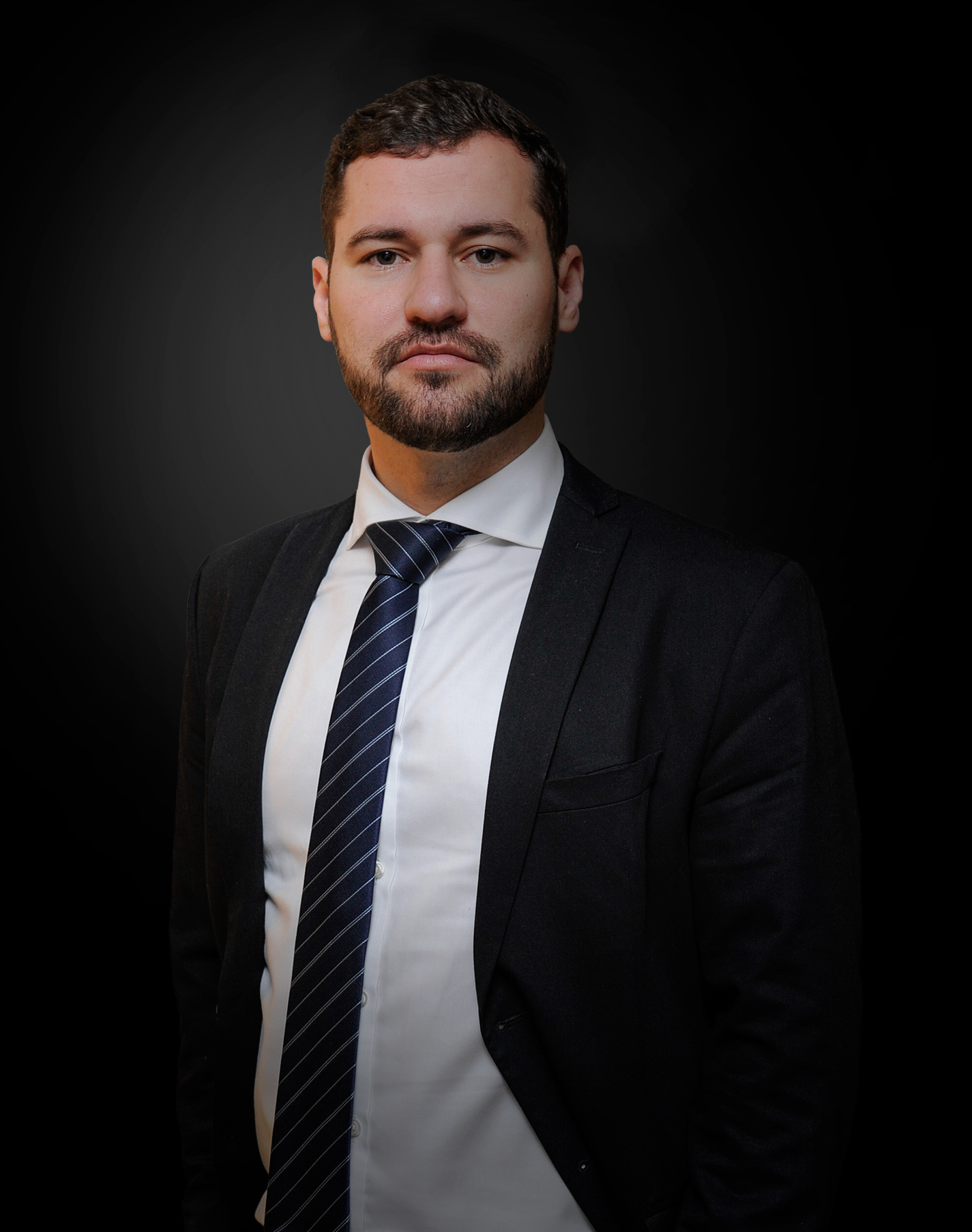 Pedro Nicolau
Pedro Nicolau
Global Head of Infrastructure & India
GRI Club
+55 11 98620-3494
+55 19 3203-0645
Pedro Nicolau is a Partner and the Global Head of Infrastructure and Portfolio Director for India at GRI Group. He leads the infrastructure division which is active in Latin America, India, China, and the USA. He also leads the real estate activities in India with a local team based in Mumbai. Prior to GRI, Pedro worked for Clarion Events Brazil in the Transportation, Mobility, and Sanitation portfolio. He has a bachelor degree in International Affairs at Unesp (São Paulo State University).

Priya Mathias
Priya Mathias
Country Head Real Estate India & Sr.Director Real Estate Asia Pacific
GRI Club
+919833945086
Priya is leading the strategy, investors relationship, business development, key account management, content development, special projects, events and team management across B2B/B2C at the GRI club. Headquartered in London, the GRI Club is a 'membership by invitation' club reserved exclusively for a qualified individual (C/Director level decision-makers) in real estate globally. Priya is a part of the GRI Management team and leads the India real estate relationships (Investors, Lenders, Developers, and operators) she is also responsible for the group's Asia Pacific business expansion. She has over 20 years of Marketing and Communications experience across real estate, hospitality, media and retail industry. Adhirath
DirectorShekhawati Group
India

Amit
CEO & Managing DirectorASK Property Investment Advisors
India
Mr. Bhagat Co-founded the Real Estate Private Equity business of ASK Group in 2008. He has experience of more than a decade in the mortgage finance including as National Credit Head for the mortgage division of ICICI Bank. He was also the head of ICICI Property Services and has advised/syndicated over US $ 500 Mn of private equity investments. At ASK, he has raised and manages/advises an offshore and three domestic funds amounting to US $ 500 mn. He has invested in 25 projects in five cities and demonstrated complete exits from 11 projects. Mr. Bhagat is a Chartered accountant. Ashwin
FounderPrimary Real Estate Advisors
India

Enamul
Executive DirectorConcord Real Estate Bangladesh
Bangladesh
A Passionate Real Estate professional with maturity and presence to influence at Board Level and can drive strategic business development initiatives for profitable growth. Having over 25 years of startups, Sales & Marketing, Business Development, Logistics and Management experiences.Plan, guide, monitor & achieve customer management departmental goals in the line of company's strategic objective. And heading the unites of Sales, Branding, Revenue Collection, Customer Service and Business Development.25 years of experienced professional in Real estate and contributed in cross functional activities during service period in mst prestigious organizations in the country, like; Rangs Propertie, Apan Real Estate,Borak Real Estate, Concord Group.

G
DirectorGAR Corp
India
Mr. G. Abhinav Ram Reddy is the Executive Director of GAR Corporation Pvt. Ltd, a leading Hyderabad based owner of commercial office parks. Mr. Reddy is presently managing and developing various companies that are engaged in commercial real estate asset creation. Mr. Reddy has also been instrumental in creating long-term partnerships with several MNC's linked to the infrastructure facilities for IT & ITES companies. GAR is currently on track to create an asset base of 12 million square feet in the Office Parks segment by 2020.

Nitin
Executive DirectorAxis Capital
India
He has been part of the Investment Banking Coverage team at Axis Capital for the past 4 years. Prior to that he spent a decade as the lead research analyst covering real estate and infrastructure. Prior to joining Axis Capital/ ENAM in 2006, he was working with HDFC Ltd across various verticals such as operations, marketing and business development. He has done his Bachelors in Commerce and holds an MBA from Narsee Monjee Institute of Management in Mumbai.

Quek
Regional Chief Executive Officer, IndiaMapletree Investments
Singapore
Mr. Quek, as Regional Chief Executive Officer of India, heads Mapletree's business and investments in India. He has direct responsibility over the Group's assets in this market. Before his current appointment in June 2016, Mr Quek was also overseeing the Group's non-REIT activities in China market. Prior to joining Mapletree, Mr Quek was the Global co-head/Managing Director for real estate investments in Citi Private Bank.

Rahul
CEOHamstede Living
India
Rahul Pandit is the MD & CEO of Hamstede Living, a rental housing (Student Housing & Co-Living) JV of Warburg Pincus and Lemon Tree Hotels. He has worked across deluxe, upscale, midscale and budget lodging over the last 27 years. Rahul was a founding team member, President & Executive Director of Lemon Tree Hotels. He subsequently lead the growth and performance turnaround at Tata Group's Ginger Hotels as its MD & CEO. A graduate of IHM Pusa and a former member of the Indian Karate team, Rahul has studied at IIM Ahmedabad, IIM Bangalore, ISB Hyderabad and Cornell-Nanyang, Singapore. Rahul has worked and trained across India, USA and Singapore with Choice Hotels, Taj Hotels and Intercontinental Hotels.

Rishi
Chief Business Development OfficerMax Estates
India
I have International experience in research and analytics, capability development and consulting across sectors as an expert in strategy & corporate finance with McKinsey & Company. And, as the COO of a global center of expertise for McKinsey's Strategy and Corporate Finance Practice, I have successfully led large global teams, managed operations and drove transformations working in collaborations with senior stakeholders across the Firm. Post McKinsey, I transitioned into a corporate set-up in the role of the head of group strategy and corporate development with Max Group, a leading multi-business corporate in India involved in diversified businesses including Insurance (Life and Health), Healthcare, Senior Living, etc.

Shrihari
Managing DirectorPathak Developers
India
Shrihari, MD of Pathak Developers took over reins from his dad in 2002. Under his leadership, the firm has diversified its portfolio across luxury apartments, residential enclaves, offices, retail facilities & industrial parks. With ~2mn sft of development across 40 projects, Pathak is amongst the leading developers in Mysore. He was voted as the youngest leading entrepreneurs in Mysore by the Local Media report, in RE. He was also nominated for the CNBC TV, Hind-Ratan International Award 2007 & Udyog Ratan Award 2008. He served as the President of BNI CHAKTAVRTHI Chapter for 02 consecutive years, founder treasurer of CREDAI Mysore & Mysore co-ordinate for CREDAI Karnataka youth wing. Actively exploring consolidation opportunities.

Siddharth
PrincipalProprium Capital Partners
India
Siddharth is a Principal at Proprium Capital Partners, L.P., where he evaluates real estate investment opportunities for the Asia-Pacific and European markets. He joined the firm with several years of global experience spanning across different facets of the finance industry. Prior to joining Proprium, Siddharth was an Investment Professional at India Real Estate Partners, where he focused on real estate private equity deals in India. Previously, he was an Analyst in Morgan Stanley's Real Estate Investment Banking Division in Singapore, where he assisted in origination and execution of transactions encompassing M&A and capital markets advisory for clients in South East Asia. Swapan
CFOGera Developments
India

Tariq
Head Real EstateNew Vernon Capital
India
Tariq is the Managing Director & CEO of New Vernon Capital, with a demonstrated history of success in the real estate Private Equity space. He has spent over 25 years in the Real Estate industry. He was instrumental in setting up Knight Frank in India and ran their Advisory and Corporate Real Estate functions before joining NV Capital Services in 2005. Built up a commercial real estate portfolio of ~8.5 mn aft and successfully exited ~6.5 mn sft to global and domestic institutional investors with arguably some of the best returns in the industry.

Vineet
Executive DirectorMorgan Stanley Real Estate India
India
Joined Morgan Stanley in Aug'2007 - Vineet is Head of India for Morgan Stanley Real Estate - Vineet relocated to India in June 2011 after spending a no. of years with MSRE in New York. - Vineet has experience underwriting transactions in opportunistic and core real estate and restructuring legacy deals. - Prior to joining MSRE, Vineet worked at Deloitte Consulting in the Strategy and Operations Practice helping Fortune 500 companies restructure and grow. - Vineet has an M.B.A. from the University of Chicago and a Bachelors degree in Economics from Miami University.

Need help?
WhatsApp Assistance
Monday to Friday - 8:30 a.m. to 6:00 p.m.