SERIES OVERVIEW
It is well documented that there is a lack of female representation in the real estate industry, particularly in senior roles. This fact is especially problematic for newer entrants to the industry, who are more likely to lack access to consistent and meaningful support from women in higher roles.

In an attempt to make mentorship between women in real estate more accessible, we bring together female speakers at the peak of their careers with those closer to the beginning of their professional lives.
Rashda Rana
Senior Legal Counsel
PROMPTING POSITIVE, EFFICIENT AND MEANINGFUL CHANGE IN THE REAL ESTATE INDUSTRY
Creating a dialogue between junior and senior women in the industry, providing access to role models, mentorship and industry insights
Preparing women for the obstacles they may be confronted with throughout their careers
Allowing for networking and the creation of lasting support groups and friendships
By hosting speakers with a diversity of professional backgrounds, providing exposure to the many aspects of the industry
Each month, we invite speakers to highlight their experiences and comment on the latest trends in the real estate industry, while sharing details of their careers to date
Join the event by applying for a courtesy membership.
Successful registration


Managing DirectorBohill Partners
United Kingdom
Emily is a Managing Partner and Founder of Bohill Partners, a specialist real assets executive search and advisory firm focusing on the acquisition and integration of exceptional talent in the real estate, private equity and infrastructure sectors. Aside from this core business, Bohill Partners also offers other services including management appraisals, compensation advice and succession planning of behalf of clients ranging from wealth funds and insurers through to more niche fund managers and private equity funds.

Director - Real EstateInvestec Property Group
United Kingdom

Global CEO, JLL Hotels & HospitalityJLL - New York
USA
Gilda Perez-Alvarado is the Global Chief Executive Officer of JLL Hotels & Hospitality, where she is responsible for investment sales, debt and equity placement, strategic advisory and asset management. Additionally, Gilda leads the group's Global Hotel Desk, a specialized team of cross-border investment sales professionals based in the Middle East, Asia Pacific, the Americas and Europe. Previously, Gilda served as a Managing Director, focused on full-service investment sales throughout the United States and globally.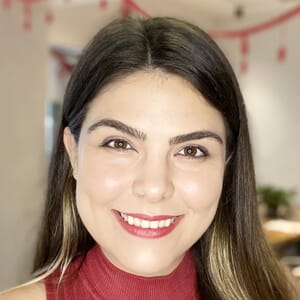 Senior Director, Investor RelationsGRI Club
China
This eMeeting is exclusive
for Premium members
This event is exclusive for GRI members.