FF&E Circularity - Elephant in the room?
Tuesday, September 27th
3 - 4 PM | British Summer Time (GMT+1)
Join the event by applying for a courtesy membership.
This membership will grant you
free access to our global community
, allowing you to connect with
more than 10K members
, as well as to participate
unlimitedly in our courtesy online events
.
Successful registration
30 people are attending
Credit: Arnaud Mesureur / Unsplash
EVENT MANAGER

Director, Global Committee ProductionGRI Club
USA
GRI Club's Global Committees set the professional standard for peer-to-peer knowledge sharing in order to identify new trends, capitalise on growth opportunities and aid deal flow discovery worldwide.
Curated purely by members,
spanning 90+ countries
, and
across all asset classes
, this global committee meets once per month via zoom to share the current sentiment, investment appetite and debate where the market is going.
Participation is open and welcome to all GRI Club Members, under the wing of the specific committee chapter. Be part of the global dynamic exchange and always be present for the opportune moments in your asset and region.
FF&E Circularity - Elephant in the room?
A Review of FF&E Circularity - Beyond price, design and delivery schedule, what does Net Zero entail for FF&E?
Brand Standards and End-of-life FF&E - What actually happens and where does circularity come into play (e.g. disposal, recycling, upcycling, and/or second-hand markets)
The Brands, the Owners, the Operators - In FF&E circularity, who is responsible?
Embodied Carbon of FF&E- Where do we stand on data, metrics and performance?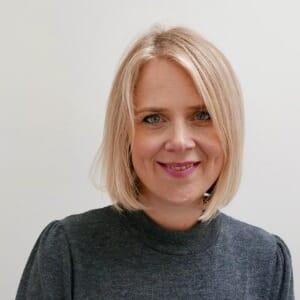 VP - Global Corporate ResponsibilityIHG InterContinental Hotels Group
United Kingdom
Catherine has been VP, Global Corporate Responsibility at IHG since 2018 she is responsible for overseeing IHG's corporate responsibility strategy, leads IHG's sustainability agenda and its global charitable giving and community programme. Previously, she was Head of Investor Relations at IHG, responsible for all activities and communications with investors and sellside analysts globally. She joined IHG in 2001, and spent 5 yrs leading the global hotel audit and EMEA corporate audit teams. Prior to that, Catherine spent 3 yrs with Ernst & Young, in their Consumer Products external audit function. She has a Natural Sciences degree from the University of Cambridge and is a member of the Institute of Chartered Accounts of England and Wales.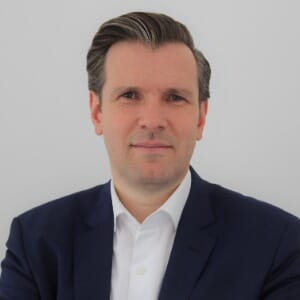 Professor, Department of Hospitality ManagementIU International University of Applied Sciences
Germany
Dr. Willy Legrand is Professor of Hospitality Management at the IU International University of Applied Sciences in Germany. Over the past two decades, he has established over two dozen undergraduate and graduate courses on sustainable development in tourism and hospitality management in Europe, South and North America, the Middle East and Asia. He is the lead author of Sustainability in the Hospitality Industry: Principles of Sustainable Operations 4th ed.. He co-chairs the HospitalityNet World Panel on Sustainability in Hospitality. The panel tackles all pressing sustainability issues and is supported by 100+ industry professionals, consultants and scientific experts (https://www.hospitalitynet.org/panel/36001926.html)

Head of Innovation & ProductKaldewei
Germany

Associated Partner and Head of Hospitality EuropeDREES & SOMMER Projektmanagement und bautechnische Beratung GmbH
Germany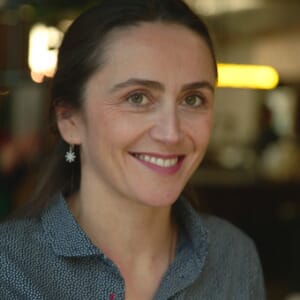 CEO & Co-founderConsiderate Group
United Kingdom
Benedetta is Managing Director & Co-founder of Considerate Group a specialist sustainability solutions company that drives responsible management across hospitality businesses. She has over 20 years' experience in the travel and hospitality space. Over the past 10 years she has been focusing on developing data technology & sustainability solutions for the sector thanks to her in-depth understanding of hotel operations and challenges as well as their need for technology driven solutions. Under her leadership, Considerate Group has been awarded two innovation competition grants by BEIS (UK Department for Business Energy and Industrial Strategy) in technology, which led to the development of their innovative mobile App
Sponsorship opportunities
GRI eMeetings offers a unique opportunity for companies to raise their profile in front of the most senior executives of the Real Estate industry worldwide.
Contact our team and check the sponsorship and exposure opportunities according to the strategy of your company.

Sponsorship Opportunities
Include your information below to apply for sponsorship opportunities
Successful registration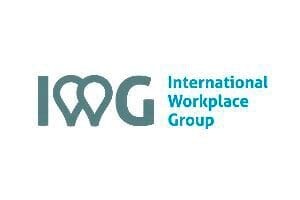 Switzerland
IWG is the leading global workspace provider with more than 3300 business centers across the globe. IWG has built an unparalleled network of office, co-working and meeting spaces for companies to use in every city in the world. Through our network of workspaces, IWG enables businesses to enhance productivity and connect over 2.5 million like-minded professionals.
Confirmed Participants

Head of Innovation & ProductKaldewei
Germany


Associated Partner and Head of Hospitality EuropeDREES & SOMMER Projektmanagement und bautechnische Beratung GmbH
Germany



This event is exclusive for GRI members.