Credit: twenty20photos / Envato Elements

Estatus de la vivienda en México - ¿Cómo se encuentra actualmente y cuáles son las proyecciones?
Martes, 25 de mayo
10:00 - 11:00 | Central Daylight Time (GMT-5)
Estoy Interesado (No Miembos)
La participación está restringida a los miembros del Club y los eMembers.
Si prefieres contactarnos por correo electrónico, por favor envía a: [email protected].
Nuestro equipo te contactará pronto para confirmar tu participación
25 people are attending
LÍDERES DEL PROYECTO

Jorge
Director - MexicoGRI Club
Jorge Ayala is Director of GRI in Mexico. He is responsible for the Real Estate Club. He began his career in the hospitality sector where he worked for more than 5 years. Later, he entered the commercial area where he has more than 4 years of experience in business development through Latin America and the United States. He has a degree in Business and Hospitality Administration from the Universidad Iberoamericana.
+52 55 7672 5039
+55 11 2391 5583
A poco más de un año del inicio de la pandemia, el sector inmobiliario en México ha sorteado diferentes circunstancias como restricciones a las actividades de construcción por parte de las autoridades, falta de políticas de apoyo a las empresas para la reactivación económica, incertidumbre política, etc. Además del sector industrial, la vivienda se ha comportado resiliente a pesar del entorno tan complicado que se ha presentado en el último año. Con todo esto, hay algunos factores que los desarrolladores e inversionistas deben ajustar para lograr un mayor éxito y mejores rentabilidades, pero sobre todo, para satisfacer las demandas cada vez más complejas del consumidor final. En esta reunión de GRI Club en México, los miembros y otros invitados especiales discutirán sobre la situación actual del mercado de vivienda y cuales son las estrategias que están implementando para el futuro.
Estatus de la vivienda en México
¿Cómo se encuentra actualmente y cuáles son las proyecciones?
Sobre-oferta o escasez: ¿Cómo se están comportando los diferentes segmentos y qué están haciendo los desarrolladores para balancear la demanda?
Multifamily, student housing, senior housing, co-living, etc.: ¿Qué alternativas están creciendo en un futuro tan incierto para los clientes que no quieren comprar ahora?
Descentralización y working from home: ¿Hay riesgo en los mercados urbanos de las ciudades y oportunidades para los suburbanos?
Estoy Interesado (No Miembos)
La participación está restringida a los miembros del Club y los eMembers.
Si prefieres contactarnos por correo electrónico, por favor envía a: [email protected].
Nuestro equipo te contactará pronto para confirmar tu participación

Javier
Partner Real EstateRitch Mueller
Mexico
Javier Domínguez forma parte del grupo de inmobiliario en Ritch Mueller. Tiene más de 18 años de experiencia con operaciones inmobiliarias y financiamientos, colocaciones de deuda y capital en México y en el extranjero, financiamientos con y sin garantía, financiamiento a estados y municipios y fusiones y adquisiciones. Javier ha asesorado al mayor desarrollador de naves industriales. Ha asesorado a fondos inmobiliarios y otros inversionistas con respecto a sus desarrollos e inversiones en México. Recientemente ha asesorado a FIBRA MTY en la estructuración de su fibra, la estructuración y adquisición de su portafolio inicial y portafolios subsecuentes, así como sus financiamientos.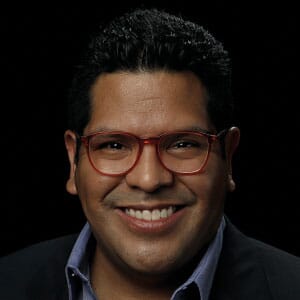 Federico
CEOGlobal Businesses Inc
Mexico
Fue becario de Procter & Gamble y al graduarse tuvo una carrera internacional en Atlas Copco. A los 24 años fundó Global Businesses Inc. que después de 18 años se ha convertido en un parámetro de referencia en desarrollos comerciales, industriales y habitacionales. Observando el potencial de México en el mundo co-funda Cobra Development para recibir inversión inmobiliaria. Actualmente maneja inversiones de distintos grupos de países como Canadá, Estados Unidos, Israel y Líbano. Ambas compañías generan empleo para más de 1000 personas. Es egresado de ingeniaría Mecánica Eléctrica del ITESM y tiene un MBA por parte del IPADE, así como estudios de posgrado en Ingeniería, Construcción y Gerenciamiento por parte de la Universidad de Stanford.

Jorge
Managing Director - MexicoIvanhoé Cambridge
Mexico
Jorge tiene una amplia experiencia en la industria de bienes raíces y más específicamente en la gestión de fondos inmobiliarios en México. Antes de unirse a Ivanhoé Cambridge, trabajó para PGIM Real Estate (Prudential), una firma de capital privado de bienes raíces donde fue jefe de transacciones para México. Antes de eso, Jorge fue director sénior de Tishman Speyer y también trabajó para las empresas de desarrollo inmobiliario y de inversión Tresalia Capital, Apollo Real Estate y AMB Property Corporation (ahora Prologis). Jorge tiene un MBA de la Wharton School of Business y un Bachelor's in Economics del Instituto Tecnológico Autónomo de México (ITAM). Habla con fluidez inglés y español.
Oportunidades de Patrocinio
GRI eMeetings ofrece una oportunidad única para que las empresas eleven su perfil frente a los más ejecutivos más importantes de la industria inmobiliaria en todo el mundo.
Contacta a nuestro equipo y ve las oportunidades de patrocinio y de branding de acuerdo a la estrategia de tu empresa.

Oportunidades de patrocinio
Successful registration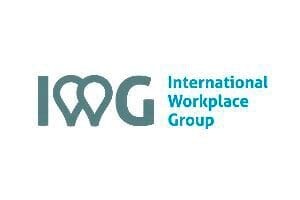 Luxembourg | Luxembourg
IWG Global coworking and workspace leader that helps more than 2.5 million people and their businesses to work more productively through its companies Regus, Spaces, No 18, Open office, HQ and Signature by Regus.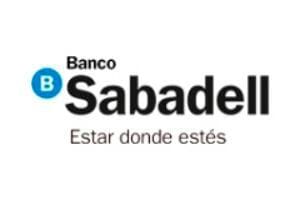 Ciudad de México | CMX | Mexico
Banco Sabadell es el cuarto grupo bancario privado español, integrado por diferentes bancos, marcas, sociedades filiales y sociedades participadas que abarcan todos los ámbitos del negocio financiero bajo un denominador común: profesionalidad y calidad. Un equipo dotado de los recursos tecnológicos y comerciales más modernos, y una organización multimarca y multicanal enfocada al cliente permiten a Banco Sabadell ocupar una destacada posición en el mercado en banca personal y de empresas.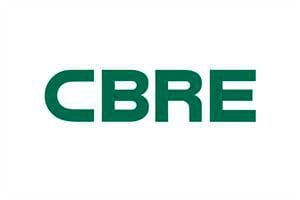 Ciudad de México | CMX | Mexico
Real Estate Consultancy specialized in providing solutions to investors developers occupiers and owners in all business lines.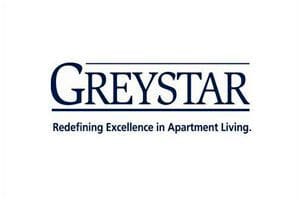 Mc Lean | VA | USA
Back in 1993, when Founder, Chairman, and CEO Bob Faith set out to build Greystar, he saw a highly fragmented multifamily industry that was more focused on assets than people. He envisioned the need for an industry leader, a blue-chip company that operated with the highest integrity and character in delivering world-class services to residents, property owners and investors in multifamily real estate. He said, "Why not us? Let's go be that company." With a winning strategy and a focus on people, Greystar set out to meet that need -- guided by the mission of enriching the lives of those we touch by doing things the right way. Greystar has learned what's important to people when it comes to a place to call home and the services that enhance the living experience. And that's why we put our heart and soul into providing beautiful living environments.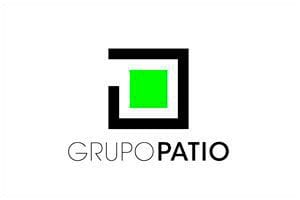 Santiago | Chile
Grupo Patio es una de las empresas líderes en el mercado de renta inmobiliaria en Latinoamérica y una de las plataformas de más alto crecimiento en la región. Cuenta con más de US$1,5 bn de activos bajo administración, invertidos en más de 70 activos inmobiliarios enfocados a renta y operando a través de sus 5 unidades de negocio: Patio Comercial, Patio Oficinas, Patio Industrial, Patio Residencial y Patio Capitales. Durante sus 14 años de operación se ha consolidado como una plataforma enfocada en la generación de valor en sus activos inmobiliarios mediante una gestión activa de su portafolio, desarrollo innovador de distintos formatos, así como un enfoque en productividad y eficiencias.

Miami | FL | USA
IHG franchises, leases, manages or owns nearly 5,200 hotels and 770,000 guest rooms in almost 100 countries, with nearly 1,500 hotels in its development pipeline. IHG also manages the world's first and largest hotel loyalty programme.

Ciudad de México, DF | Mexico
Newmark Knight Frank (NKF) es una de las firmas asesoras de bienes raíces comerciales líderes en el mundo. Con raíces que datan de 1929, nuestra base sólida nos convierte en uno de los nombres más confiables de la industria. NKF se enorgullece de brindar el más alto nivel de servicio a nuestros clientes para satisfacer sus necesidades y superar sus expectativas. La plataforma de servicios totalmente integrada de NKF ofrece a los clientes una solución de fuente única para cada fase de posesión u ocupación de una propiedad. Prestamos servicios a corporaciones multinacionales e inversores institucionales de todo el mundo, así como a propietarios, ocupantes y desarrolladores de bienes inmuebles. Además, como líder en tecnología de Real Estate, utilizamos las herramientas de más alta tecnología en la industria junto con nuestro amplio banco de conocimiento, datos e investigación para optimizar negocios y propiedades.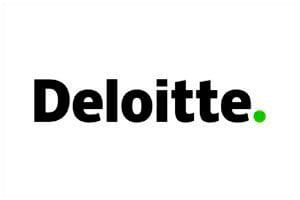 Ciudad de México | Federal District | Mexico
Deloitte es una de las firmas líderes en el mundo y ofrece servicios sobresalientes de gestión, consultoría y asesoramiento en 154 países.

Ontario | Ontario | Canada
S2E Technologies es una empresa tecnológica canadiense especializada en la generación y utilización óptima de energía eléctrica con origen solar. Nuestro objetivo es generar un impacto ambiental positivo, sustentable y responsable en cada uno de nuestros proyectos, que se distinguen por entregar soluciones concretas diseñadas para el usuario final.

MEX | Mexico
La misión de SiiLA México es proporcionar inteligencia de mercado del sector inmobiliario comercial con los más altos estándares de calidad. SiiLA México es una plataforma basada en la nube respaldada por la mejor tecnología, metodología confiable y estadística avanzada. Lo anterior nos ha posicionado de manera exitosa en Latinoamérica como un proveedor de datos objetivo y de consultoría especializada que permite a nuestros clientes tomar decisiones informadas.