ESG Benchmarks in Real Estate - Understanding Green Portfolios
Wednesday, September 21st
3 - 4 PM | British Summer Time (GMT+1)
Join the event by applying for a courtesy membership.
This membership will grant you
free access to our global community
, allowing you to connect with
more than 10K members
, as well as to participate
unlimitedly in our courtesy online events
.
Successful registration
59 people are attending
Credit: Nattanan Kanchanaprat / Pixabai
EVENT MANAGER

Director, Global Committee ProductionGRI Club
USA
GRI Club's Global Committees set the professional standard for peer-to-peer knowledge sharing in order to identify new trends, capitalise on growth opportunities and aid deal flow discovery worldwide.
Curated purely by members, spanning 80+ countries, and across all asset classes, this global committee meets once per month via zoom to share the current sentiment, investment appetite and debate where the market is going.
Participation is open and welcome to all GRI Club Members, under the wing of the specific committee chapter. Be part of the global dynamic exchange and always be present for the opportune moments in your asset and region.
ESG Benchmarks in Real Estate - Understanding Green Portfolios
Importance of Tangible Targets - How do they influence investors' strategies?
Getting it Right - How to measure and compare carbon in an international portfolio?
How asset managers are dealing with multiple frameworks?
Going Rogue - Building your own global standards

Managing DirectorMVPR Inc
Canada
Carl-Peter Reinecke has over 15 years experience in building science engineering, project management and property development. He launched MVPR specifically to create a dedicated ESG Real Estate firm that supports investors develop zero-carbon assets. He has advised investors, construction companies and architecture firms on integrating sustainability and resilience, consulted national governments and guest-lectured in Canada, Germany, USA, Chile, and France on the topic of low-carbon investments. Fluent in German, English and French, Carl-Peter is based in Canada.

Senior Director, Head of Investor ESGCBRE
United Kingdom

Global Head of ESGLaSalle Investment Management
USA

Real Estate SpecialistUnited Nations Principles for Responsible Investment
United Kingdom
Sponsorship opportunities
GRI eMeetings offers a unique opportunity for companies to raise their profile in front of the most senior executives of the Real Estate industry worldwide.
Contact our team and check the sponsorship and exposure opportunities according to the strategy of your company.

Sponsorship Opportunities
Include your information below to apply for sponsorship opportunities
Successful registration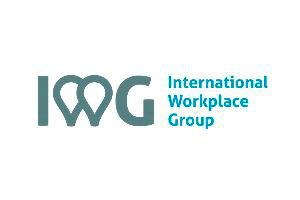 Switzerland
IWG is the leading global workspace provider with more than 3300 business centers across the globe. IWG has built an unparalleled network of office, co-working and meeting spaces for companies to use in every city in the world. Through our network of workspaces, IWG enables businesses to enhance productivity and connect over 2.5 million like-minded professionals.
Confirmed Participants

Senior Director, Head of Investor ESGCBRE
United Kingdom
This event is exclusive for GRI members.