Gonzalo
Managing PartnerUMANA Cities
Mexico
Founder and managing partner at UMANA Cities, a real estate development firm focussed on large master-planned communities, residential and mixed-use projects. UMANA also provides consulting and development-partnership at singular projects. Experience includes co-development of more than 3,000 Has, of innovative communities as well as 1,500 residential and high-end units. Prior to UMANA, he was MD at Anida, the RE development division of BBVA Group. Holds a B.A degree in Architecture from Anahuac University; member of the ADI (Asociacion de Desarrolladores Inmobiliarios), and co-founder of the ULI Executive Committee Chapter Mexico

Carlos
Chief EconomistBBVA - Mexico
Mexico

Ramón
Vice President, InvestmentsCIM Group
USA

Ricardo
Senior DirectorGreystar
Mexico
Ricardo Amack is the senior director of Investments and Development for Greystar Mexico. He leads all aspects of the investment and development process for the Mexico market, including sourcing, underwriting, and execution of deals, as well as managing relationships with capital and development partners. Ricardo has an MBA with concentrations in Real Estate and Finance from the Kellogg School of Management at Northwestern, and a B.S. in Finance and Accounting from Syracuse University. Ricardo is a dual citizen of Costa Rica and USA.

Rodrigo
Co-Founder and COOHASTA Capital
Mexico
Rodrigo is Co-Founder and Chief Operating Officer of HASTA Capital. Prior to founding HASTA, Rodrigo was Managing Director for Greystar Real Estate Partners in Latin America, where he was responsible for all of Greystar's business activities in the region, including the company's Investment, Development, and Property Management divisions. Rodrigo graduated Magna Cum Laude with a Bachelor of Civil Engineering from The Cooper Union in New York and received an MBA with Distinction from the Harvard Business School. Rodrigo is a Founding Member of the Board of Directors of the Asociacion de Vivienda en Renta, A.C. (AVER), and a member of the National Multifamily Housing Council (NMHC).

Viviana
Investment Manager LatamCA Ventures LLC
Colombia
México está entrando en una transformación de sus productos inmobiliarios, principalmente en la vivienda. Los precios y madurez del mercado son señales claras de la oportunidad, por lo que es importante hablar de los retos, oportunidades y logros que los líderes del sector están teniendo en México y en otros países de la región para lograr replicar el éxito de este tipo de activo tan importante.

El objetivo de este eMeeting es entender como ha avanzado el sector de multifamily en el país y que estrategias están implementando los líderes del mercado.


El Lado Financiero: ¿Qué cambios se están haciendo en la estructura financiera de proyectos para que los players consideren desarrollar este tipo de activo en México?
Penetración en el mercado: ¿Cómo ha respondido el mercado a este tipo de planes y qué ciudades han mostrado la mejor aceptación?
Operando en tiempos de COVID: ¿Qué medidas y estrategias se han puesto en marcha para mantener a los inquilinos seguros?
Pipeline de proyectos: ¿Se han visto afectados los pipelines de los proyectos por la pandemia y cómo han cambiado los diseños de los futuros proyectos?
Participation is restricted to Club Members and eMembers.
If you would prefer to contact us by email, please send to [email protected].

Jorge
Director - MexicoGRI Club
Jorge Ayala is Director of GRI in Mexico. He is responsible for the Real Estate Club. He began his career in the hospitality sector where he worked for more than 5 years. Later, he entered the commercial area where he has more than 4 years of experience in business development through Latin America and the United States. He has a degree in Business and Hospitality Administration from the Universidad Iberoamericana.
+52 55 7672 5039
+55 11 2391 5583
Oportunidades de Patrocinio
GRI eMeetings ofrece una oportunidad única para que las empresas eleven su perfil frente a los más ejecutivos más importantes de la industria inmobiliaria en todo el mundo.
Contacta a nuestro equipo y ve las oportunidades de patrocinio y de branding de acuerdo a la estrategia de tu empresa.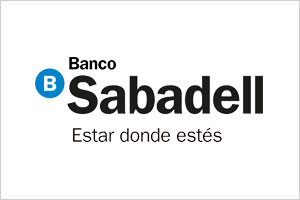 Ciudad de México | Federal District | Mexico
Banco Sabadell is Spain's fourth largest private banking group, which is comprised of different banks, brands, subsidiaries and part-owned companies covering all areas of the financial business sector under a common denominator: professional performance and quality. A young, highly-qualified team, with the most modern, up-to-date technological and commercial resources and a multi-brand, multi-channel organisation focusing on the client enable Banco Sabadell to occupy an outstanding position in the personal and business banking markets.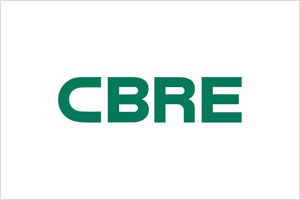 Frankfurt am Main | Germany
CBRE is the world's largest commercial real estate services and investment firm (in terms of 2017 revenue). The Company has more than 80,000 employees and serves real estate owners, investors and occupiers through more than 450 offices worldwide.

Mc Lean | VA | USA
Back in 1993, when Founder, Chairman, and CEO Bob Faith set out to build Greystar, he saw a highly fragmented multifamily industry that was more focused on assets than people. He envisioned the need for an industry leader, a blue-chip company that operated with the highest integrity and character in delivering world-class services to residents, property owners and investors in multifamily real estate. He said, "Why not us? Let's go be that company." With a winning strategy and a focus on people, Greystar set out to meet that need -- guided by the mission of enriching the lives of those we touch by doing things the right way. Greystar has learned what's important to people when it comes to a place to call home and the services that enhance the living experience. And that's why we put our heart and soul into providing beautiful living environments.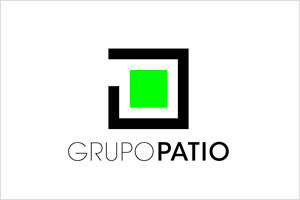 Santiago | Chile
Grupo Patio is a leading real estate company in Latin America and one of the fastest growing real estate development platforms in the region. The Company has under administration over US$1,5 bn, invested in over 70 real estate assets. The Company operates through each of its 5 divisions: Patio Comercial (Retail), Patio Oficinas (office), Patio Industrial (industrial), Patio Residencial (residential) and Patio Capitales (capital markets division). During its 14 years of operations, the Company has consolidated as a platform with a strong emphasis on value generation through an active management of its portfolio, innovative designs and strong focus on productivity and profitability of its assets.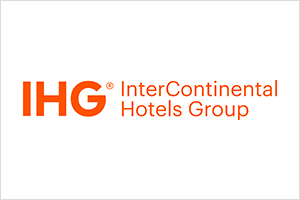 Florida | USA
IHG® is a global organization with a broad portfolio of hotel brands, including InterContinental®, Kimpton®, Hotel Indigo®, EVEN® Hotels, HUALUXE®, Crowne Plaza®, Holiday Inn®, Holiday Inn Express®, Holiday Inn Club Vacations®, Holiday Inn Resort®, avid™ hotels, Staybridge Suites® and Candlewood Suites®. IHG franchises, leases, manages or owns more than 5,200 hotels and nearly 780,000 guest rooms in almost 100 countries, with more than 1,500 hotels in its development pipeline. IHG also manages IHG® Rewards Club, our global loyalty program, which has more than 100 million enrolled members. InterContinental Hotels Group PLC is the Group's holding company and is incorporated in Great Britain and registered in England and Wales. More than 350,000 people work across IHG's hotels and corporate offices globally. Visit www.development.ihg.com for development information.

Sao Paulo | SP | Brazil
With offices in São Paulo and Rio de Janeiro, Newmark Grubb Brasil is a full-service commercial real estate operation offering services that include tenant representation, landlord representation, real estate and economic consulting services.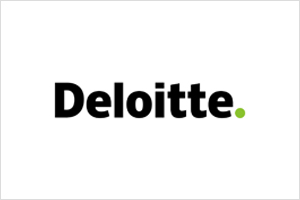 São Paulo | SP | Brazil
Deloitte is one of the world's leading firms, delivering outstanding management, consulting and advisory services in 154 countries, to more than one-half of the largest companies listed in Fortune Global 500, as well as public enterprises and institutions, locally important clients and fast-growing multinational companies. Deloitte is committed to driving economic growth and supporting a sustainable society. Using the Deloitte Network's insights to handling challenges and opportunities is the gateway to achieving individual growth, business success and to creating a prosperous society. Deloitte has an infrastructure and capital projects team that provides a wide range of services throughout the asset lifecycle, combining global best practices from their experience on the world's largest and most complex projects to help clients to maximize the value of their investment. We advise public and private sector projects commissioners, as well as both sides of a public-private partnership.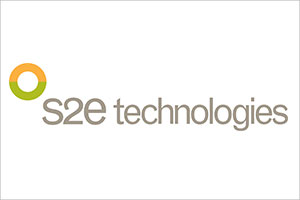 St Jacobs | Ontario | Canada
S2E is a canadian company established in 2006 in Waterloo, Ontario. We specialize in developing sustainable solutions and projects with a positive environmental impact, with a focus on the development of real state Smart Communities and Microutilities energy solutions.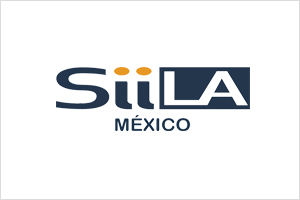 Ciudad de Mexico | Federal District | Mexico
La misión de SiiLA México es proporcionar inteligencia de mercado del sector inmobiliario comercial con los más altos estándares de calidad.

Need help?
WhatsApp Assistance
Monday to Friday - 8:30 a.m. to 6:00 p.m.