Many real estate leaders believe the covid recovery will be unlike any other seen in past crises.
The usual playbook to analyse stock market patterns, create defensive portfolio strategies and buy cheap, has to be thrown out.

This eMeeting will bring together the world's investors, owners and developers of real estate to express what the new game will look like, the opportunities in the new normal to aid recovery, spend and growth.
Dry Powder Spending in the Age of Covid Recovery
Golden Opportunity or Dark Danger?
Discussion will touch on:
Pre Covid Deal Close - What has closed, what's the plan for those hanging - negotiate prices?
What Cashburn - Makes Sense in Recovery? 
What Does the Recovery Look Like by Sector?  
Medium Term Strategic Targets - What are the Scale and Revenue Synergies?
Tactical M&A - Figuring out risk and underwriting through the dark
Distressed Deals - Will early birds get burned with unpredictable pricing and volatility?
Corporate Clean Ups - Portfolio dumps and flee to what/where?
Opening up Strategic Dialogue with LP Sponsors - What will they pay in a less leveraged for yield return Alexi
Co-Head, Global REMacquarie Group

Audrey
Head of Investor Relations (Funds)Kennedy Wilson
UK
Audrey Klein is the Head of Fundraising for Kennedy Wilson Europe. Prior to this she held Head of Fundraising roles at several firms but is best known for starting the European business out of London for the Park Hill Real Estate Group, a Division of Blackstone, which she ran for nine years. Prior to joining Park Hill, Ms. Klein ran her own business for five years marketing alternative asset funds across all asset classes including private equity, real estate and hedge funds to European investors comprised of pension funds, banks, family offices and high net worth individuals. Ms. Klein is a graduate of Northwestern University's Kellogg School of business where she received an MBA. She is also a graduate of Emory University where she rec

Brian
Chief Investment OfficerEquity International
USA
As Chief Investment Officer, Brian Finerty leads Equity International's Investments group, overseeing all investment activity and portfolio company management. Drawing from a deep network of relationships and experience in global markets, Brian is responsible for setting investment strategy and guiding the team in originating and executing deals. Brian is also a member of EI's Management Committee and Investment Committee. Brian is a director of five EI portfolio companies: GuardeAqui, SAMHI, Decameron Hotel & Resorts, Estapar Estacionamentos, and ARG Realty. Brian earned an MBA in analytic finance from the University of Chicago Booth School of Business and a BBA from the University of Michigan. John
Head & CIO Liquid Real AssetsDWS

Keith
Managing Director & Senior PartnerPatron Capital
UK
Mr. Breslauer is the Managing Director of Patron Capital (including Patron Capital Captive Fund, Funds I–V). Total capital under management represents approximately €3.4 billion and focuses on investments in European companies and assets associated with property related activities. Mr. Breslauer is active as a Patron of numerous charities. He has an MBA degree from University of Chicago and a BSc degree from NYU School of Business. He is an experienced Alpinist and Skier.

Laurie
Vice-Chair, Global Investment BankingCIBC World Markets Corp

Mohamad
CEOSFO Group - Saradar Family Office
UK
Mohamad is CEO of SFO Group ("SFO"), leading the firm's direct investments in private equity and real estate in addition to its global advisory services. Mohamad serves on the board of directors of SFO, and is a member of the firm's Investment and Executive Committees. Since joining SFO in 2013, Mohamad has established the firm's platform, resulting in the acquisition and management of over $1 billion of real estate investments across various stages, asset classes and geographies. Mohamad has over 15 years of experience in real estate investment and asset management. He spent the early part of his career at JLL and GulfMerger advising institutional investors and family offices on cross border transactions including M&A,

Ron
Sr. MD & Head of International RECerberus Capital Management
USA
Ron Rawald joined Cerberus in 2006, first working in the firm's Frankfurt and then London offices as the Head of European Real Estate focusing on property related assets and non-performing loans. In 2017, after 13 years in Europe, he returned to New York to assume his current role of Head of International Real Estate. Before joining Cerberus, Mr. Rawald was with Fortress Investment Group from 2004 to 2005, where he was responsible for commercial property investments and special situations in Europe. Prior to moving to Frankfurt for Fortress in 2004, he was a founding partner of Aetos Capital, a private equity real estate fund investing in Japanese assets, where he worked from 2001 to 2004.

Steffen
Co-Head EU RE Investment BankingCredit Suisse
UK
Steffen has 16 years of experience in investment banking ; 13 years at Bank of America Merrill Lynch, most recently as the Head of Gaming and Lodging Investment Banking for Europe, the Middle East and Africa. He is a recognised as a leading investment banker in the Lodging, Gaming and Leisure industry. His industry knowledge and transaction experience cover all sub-sectors, public and private, in the lodging, gaming and leisure sectors, as well as industry specialized financial sponsors and fund managers Steffen acted as an adviser on many prominent transactions for a diverse range of clients in Europe and the US involving M&A, debt and equity capital raising. He holds BSc degree with Honors from University of Notre Dame
Participation is restricted to Club Members and eMembers.
If you would prefer to contact us by email, please send to [email protected].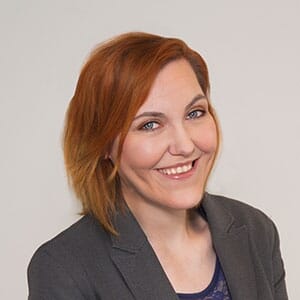 Kirsty
Senior Director - USA, Europe & Global ResearchGRI Club
I have over 10 year's experience in conference production; 7 of which have been in the real estate, venture capital and private equity sectors. I am particularly passionate about BTR, light industrial, global geopolitical and social disruption. At GRI Club, I lead our production team across Europe to develop meaningful events and club meetings for our members.
Sponsorship opportunities
GRI eMeetings offers a unique opportunity for companies to raise their profile in front of the most senior executives of the Real Estate industry worldwide.
Contact our team and check the sponsorship and exposure opportunities according to the strategy of your company.


Köln | Germany
With more than 800 lawyers in 73 offices & 41countries CMS Real Estate practice is the largest in Europe and one of the biggest worldwide.

São Paulo | SP | Brazil
Colliers International is the global leader offering a complete portfolio of services for real estate investors, landlords, tenants and developers. As a subsidiary of FirstService Corporation, Colliers has professionals in 485 offices around the world united by an entrepreneurial spirit - we take the initiative, think creatively, collaborate to reach and use our experience to innovate. Our 16,000 employees share a culture of service excellence. We strive to provide the best service experience in the business results we achieve and the personal attention in order to exceed the expectations of our clients.

Duff & Phelps REAG offers independent, specialized consultancy in connection with real estate investments, valuation, asset and portfolio management.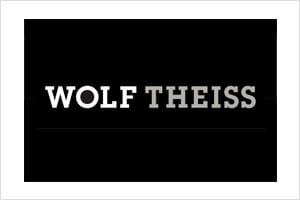 Warszawa | Poland
Wolf Theiss is one of the leading law firms in CEE and SEE. We have built our reputation on a combination of unrivalled local knowledge and strong international capability. We opened our first office in Vienna 60 years ago. Our team now brings together over 340 lawyers from a diverse range of backgrounds, working in offices in 13 countries throughout the CEE and SEE region. Over 80% of our work involves cross-border representation of international clients, and we offer full range of services.

Smeg is an Italian manufacturer of designer appliances. Appliances designed with the collaboration of top architects worldwide. This combination of performance, style and attention to detail is the perfect expression of products made in Italy.

Need help?
WhatsApp Assistance
Monday to Friday - 8:30 a.m. to 6:00 p.m.