In light of current protests for BLM across the world, the topic of diversity has been pushed even higher on the agenda of many countries and companies. Long term issues next to potential racial disadvantages, such as prominent gender pay gaps, lack of female and POC leadership, as well as fewer chances for the disabled are hindering the creation of diverse workforces.
To support the global real estate industry, GRI Club is hosting a special one off discussion on the importance of diversity in real estate corporations. In conversation with Ruth King, celebrated author and Founder of the Mindful of Race Institute, the meeting is relevant to any member, who believes in the importance of starting a dialogue to the progress of diversity and inclusiveness within the industry and how their business might benefit.
Thank you to Ron Rawald and Cerberus Capital for the financial support of this event.

About Ruth King:
Ruth King is the Founder of Mindful of Race Institute, LLC, and is a celebrated author, educator, life coach, and meditation teacher.
Formally an organizational development consultant to Intel and Levi Strauss corporations, King currently teaches the Mindful of Race Training Program to leaders, teams, and organizations, weaving mindfulness-based principles with an exploration of our racial conditioning, its impact, and our potential.
King is on the Teacher's Council at Spirit Rock Meditation Center and teaches mindfulness meditation retreats worldwide. She has a Master's degree in Clinical Psychology from John F. Kennedy University, Orinda, CA, and is the author of several publications including her most recent, Mindful of Race: Transforming Racism From The Inside Out.
World travel has influenced King's intuitive and ceremonial style as well as Western and Buddhist psychology, cultural diversity, indigenous wisdom, and human experience. King - Elder, Heart Activist, African American, and native Californian - currently lives in Charlotte, NC, with wife, Dr. Barbara Riley, and doggie Bodhi.

Audrey
Head of Investor Relations (Funds)Kennedy Wilson
UK
Audrey Klein is the Head of Fundraising for Kennedy Wilson Europe. Prior to this she held Head of Fundraising roles at several firms but is best known for starting the European business out of London for the Park Hill Real Estate Group, a Division of Blackstone, which she ran for 9 yrs. Prior to joining Park Hill, she ran her own business for 5 yrs marketing alternative asset funds across all asset classes including private equity, real estate and hedge funds to European investors comprised of pension funds, banks, family offices and high net worth individuals. She is a graduate of Northwestern University's Kellogg School of business where she received an MBA, and is also a graduate of Emory University with a degree in Economics.

Daniel
Head of European RE & Senior MDCerberus Global Investments
Netherlands
Mr. Dejanovic joined Cerberus in June 2006. Prior to joining Cerberus, Mr. Dejanovic worked in the corporate finance arm of Ernst & Young in their London business modeling and valuation team from 2005 to 2006. From 2004 to 2005 Mr. Dejanovic worked for the Australian subsidiary of China Light and Power (CLP) in Business Development and Project Finance. From 1998 to 2004, Mr. Dejanovic worked for the Australian subsidiary of Cheung Kong Infrastructure Holdings Limited and Hong Kong Electric Holdings Limited in various roles across Corporate Treasury, Financial Accounting, Management Accounting and Commercial Analysis.
This meeting is dedicated to the memory of Ron Rawald, the benefactor of the initiative and supporter of diversity and inclusion in our industry.
"One of the hard truths of reading Ruth King's book was learning that I was partially colourblind, but in a bad way; I could not see my own whiteness. Me and most white men view our own success as an individual achievement, and coming from a small town in Indiana and ending up on Wall Street, I never felt I had any advantages. But I did.

Look at our industry. It's dominated by white men."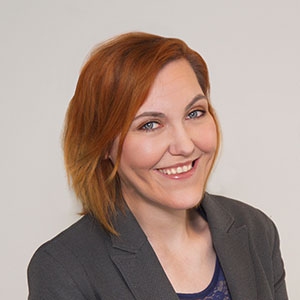 Kirsty Stevens
Kirsty Stevens
Global Head Content, EU & USA Accounts
GRI Club Global
0787150599
12 years experience within conference production in infrastructure, tax, finance and real estate. Previously working with RICS for four years helping drive the global CPD rollout. I have been with GRI Club for over 4 years, from Sales Director, UK Markets Director, Content Director and now as Global Head of Content with Sales Specialty within our Europe and USA markets. Ask me about our European events,asset class specialisms and connecting wtih investors globally. BA Hons in Philosophy from Kings College London, hobbies include Rugby, Theatre Production and Time Out Tastemaker.
Collaborator


Need help?
WhatsApp Assistance
Monday to Friday - 8:30 a.m. to 6:00 p.m.