Credit: lengchopan / Envato Elements
Développement Urbain - Peut-on tirer profit de la crise ?
Jeudi 18 Mars
14:00 - 15:15 | Central European Time (GMT+1)
Soumettez votre intérêt (Non membres)
Participation limitee aux membres et aux e-membres.
Si vous préférez nous contacter par email, n'hésitez pas à envoyer un email à l'adresse [email protected].
Notre équipe vous contactera bientôt afin de confirmer votre participation
14 people are attending
EVENT MANAGER

Océane
Club Manager FranceGRI Club
Oceane is part of the GRI management team in Europe and is responsible for the day-to-day run of the GRI France department with key responsibilities to manage and build deep relationships with C-levels executives active in this area.
Les acteurs du développement urbain ne font pas seulement face à une crise sanitaire mais également à une crise économique, à une révolution des usages et une accélération des enjeux environnementaux et technologiques. Dans un contexte complexe et empreint d'incertitudes, comment faire face sur tous les fronts ?
Comment assurer le développement de villes inclusives et attractives en temps de crises ? Les défis actuels sont-ils sources de pertes ou de plus grands bénéfices futurs ?
Co-chairs confirmés
Densité & Restructuration - Quelles sont les grandes lignes de conduite des Villes aujourd'hui et leur impact sur le développement des opérations ?
Nouveaux Usages - Besoins actuels des villes et conséquences sur la valorisation des actifs ?
Reconversion vs Neuf - Que faire pour quels bénéfices ?
Core & Prime - Le risque est moindre mais la valeur est-elle garantie ?
Financement - Comment contrer le manque de liquidité sur le marché ?
ESG & Technologies - Les promoteurs sont-ils prêts à soutenir l'accélération des tendances de fonds ?

Emmanuel
Premier adjoint à la Maire de Paris en charge de l'urbanisme, de l'architecture, du Grand ParisMairie de Paris- Direction de l'Urbanisme
France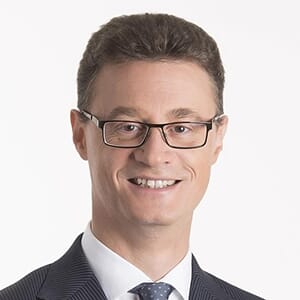 Laurent
CEOHarvestate AM
France
Laurent Diot is CEO of HARVESTATE Asset Management. He was previously the CFO of NEXITY from 2008 to early 2014. He has served as Vice President of NEXITY in charge of international operations and CEO of NEXITY International (2002-2007) and as Vice President, Business Development of NEXITY (2000-2002) in charge of mergers and acquisitions. Before joining the CGIS (Compagnie Générale d'Immobilier et de Services) in the Vivendi group as Director of Audit and Strategy (1996-2000), he served as project manager at the Compagnie des Eaux et de l'Ozone (Générale des Eaux Group). He holds a degree from the Ecole des Hautes Etudes Commerciales (H.E.C.).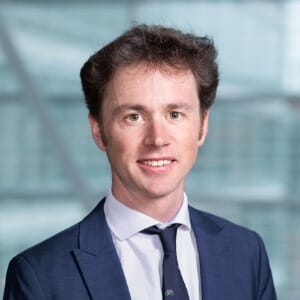 Stéphane
Vice-président, Responsabilité sociale d'entrepriseIvanhoé Cambridge
France
Stéphane Villemain leads IC's activities related to corporate social responsibility (CSR) and sustainable investment. Before joining Ivanhoé Cambridge in 2020, he spent nearly four years as Director, Responsible Investment, at PSP Investments, where he helped define and implement CSR strategies, policies and action plans. He was previously Senior Manager, Climate Change and Sustainability Services, at Ernst and Young from 2012 to 2016. He also held positions of increasing responsibility in CSR and sustainability for Deloitte and its clients from 2007 until 2012. Stéphane graduated (MSc) from the École Polytechnique (Paris) and AgroParisTech, and holds a master's degree in civil and environmental engineering from McGill University.
Opportunités de Sponsorship
Les GRI e-meetings offrent une opportunité unique de visibilité aux acteurs de l'immobilier dans le monde
Contactez notre équipe et renseignez-vous sur les opportunités de Sponsorship

Sponsorship Opportunities
Successful registration