Credit: Sean-Pavone-Photo / Envato
Deutschlands Wirtschafts Aussicht - GDP, Erholung, Zinssätze & deren Einfluss auf Immobilien
Dienstag, 2. März
15:00 - 16:00 | Central European Time (GMT+1)
39 people are attending
Julia

Haugg
Production Manager - Europe
GRI Club
Victor

Heimann
Portfolio & Account Manager - DACH -
GRI Club

Julia
Production Manager - EuropeGRI Club
+447933254030
+442071215067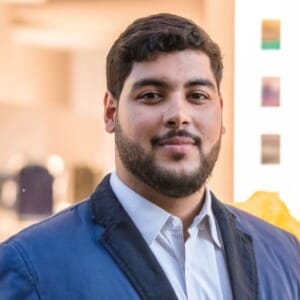 Victor
Portfolio & Account Manager - DACH -GRI Club
Account Manager & Business Development for the DACH Region
+44 07307 984285
+44 20 7121 5060
Nach fast 12 Monaten seit dem Beginn von Lockdowns und der globalen Pandemie Krise fragen sich Investoren und Kreditgeber was die wirtschaftlichen Auswirkungen auf Immobilienmärkte, Sub Sektoren und potentielle Erholungskurven für Investitionen und Transaktionen sein könnte.

Holger Schmieding (Berenberg Bank) trifft sich dafür mit dem GRI Deutsche Club - führenden Immobilien Investoren, Kreditgeber und Projektentwickler aktiv in den deutschen Märkten - um offen über GDP, Arbeitslosigkeitszahlen, Einfluss auf Inflationsraten und die immer noch niedrigen Zinssätze zu sprechen, sowie wie diese Makroökonomischen Indikatoren die deutschen Immobilieninvestitions und -transaktions Märkte beeinflussen.
Holger Schmieding
Chief Economist
Berenberg Bank

Keynote Präsentation
Dr Holger Schmieding is Chief Economist at Berenberg Bank in London. Before joining Germany's oldest private bank in October 2010 he worked as chief Economist Europe at Merrill Lynch Bank of America and at Bank of America-Merrill Lynch in London

Holger
Chief EconomistBerenberg Bank
United Kingdom
Dr Holger Schmieding is Chief Economist at Berenberg Bank in London. Before joining Germany's oldest private bank in October 2010 he worked as chief Economist Europe at Merrill Lynch Bank of America and at Bank of America-Merrill Lynch in London

Hamburg | Germany
Hamburg-based bank – founded 1590 – Private Investment and Corporate Banking & Asset Management - Europe US & Asia
Die Diskussion wird folgende Themen behandeln:
GDP & Arbeitslosigkeit - Potentielle Erholungs Zeitpläne für Deutschland & Europa

Ansammlung von Schulden - Bedeutung für die deutsche Wirtschaft nach der Krise

Inflationszahlen - Exponentieller Anstieg oder kaum Änderungen?

Bedeutung für Immobilien - Assetklassen & Standorte

Globale Kapitalströme - Ist Deutschland immer noch ein sicherer Hafen?

Zentralbanken - Aufkauf von Core Immobilien
Die Teilnahme ist auf Clubmitglieder und eMitglieder beschränkt.
Wenn Sie uns lieber per E-Mail kontaktieren möchten, senden Sie bitte an [email protected].
Werden Sie Sponsor
Get in Touch
Successful registration André
Regional DirectorGCP
Germany

Andre
VorstandNoratis AG
Germany
André is CFO of noratis. Before joining noratis in 2015 he was head of corporate development at a listed real estate company. Prior to that he worked over 14 years in corporate finance for several investment banks, most recently Deutsche Bank. Andre holds a business degree from European Business School, Oestrich-Winkel, Germany.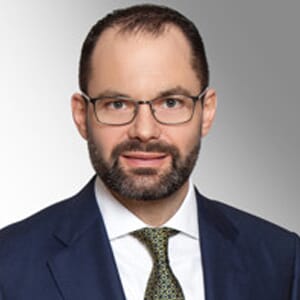 Andreas
Head of Research EuropeSavills
Germany
Andreas Trumpp MRICS is Head of Research & Strategy EU at Savills IM since February 2019. He is responsible for an analysis team in London, Milan, Munich & Stockholm. Between 2015 and 2019 he was Head of Research Germany at Savills IM and responsible for supporting the Investment & Fundraising teams of the strategic market analysis. From 2006 - 2015 he worked for Colliers International, from 2009 as Head of Research Germany. 2004 - 2006 he worked for project developers in the areas of location research and development & research. Since June 2014 he is MRICS. 2013 - 2019 he held a lectureship at the Technical University of Munich on the subject of "Real Estate Research & Location & Market Analysis".

Ann-Sofie
Business DirectorCatella Project Management
Germany

Anna
MD of Loan Markets & SyndicationAareal Bank
Germany
Anna Ginkel has over 20 years of experience in international Real Estate Finance. Anna joined Aareal Bank in 2013 as Head of Loan Markets & Syndication. Before joining Aareal Bank and after working in various positions at Frankfurter Hypothekenbank (former Eurohypo), lastly being in charge of Syndication Execution & Agency, Anna was responsible for the set-up of the European Syndication desk at Westdeutsche ImmobilienBank. She has been directly involved in large-volume club-arrangements and syndication of a wide variety of real estate loans nationally and internationally. Anna Ginkel holds a degree in Economics of the J.W. Goethe University in Frankfurt (Germany).

Axel
Managing Director, European HeadRBC Capital Markets
United Kingdom
Axel Brinkmann is a Managing Director in Royal Bank of Canada's Real Estate Capital Partners ("RECP") group heading its London based commercial real estate lending team in Europe. RECP provides comprehensive mortgage, mezzanine and loan-on-loan portfolio acquisition facilities to real estate sponsors in the US, Europe, UK and Australia. Axel joined from LaSalle Investment Management's Debt Investment and Special Situations group which he helped to set up and grow since 2010. Axel started his career in Wells Fargo's real estate structured finance team in Frankfurt/London.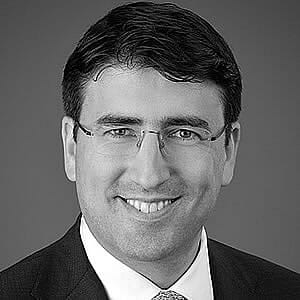 Ben
Managing DirectorRound Hill Capital
Germany
Ben Lehrecke is Managing Director at Round Hill Capital, responsible for European core residential and all asset classes German investments. Throughout his career of over twenty years in real estate, Ben Lehrecke has held numerous senior positions in acquisition, business development and management for the Pears Family Trust, KanAm Group, Tishman Speyer with a transaction track record of over €5bn. Ben holds a joined master in business management and engineering from Technical University Berlin and a master of real estate development from University of Southern California, Los Angeles.

Boris
Head of FinanceFFIRE Immobilienverwaltung
Germany
Before joining FFIRE Boris Matuszczak was responsible for Commercial Real Estate Business at DR. KLEIN/Hypoport. Between 2000 and 2016 he was Head of SEB, Berlin branch, 10 years and Head of HCOB Berlin (former HSH Nordbank) for 6 years.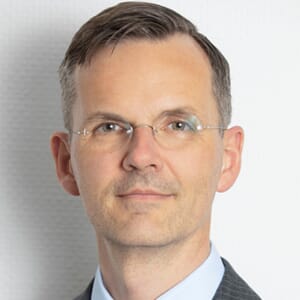 Burkhard
Managing PartnerLenwood Capital
Germany
Real Estate Debt Investment Management Company, focussing on financing Mezzanine-, Junior- and Hole Loan Debt for Developments and existing properties.

Christof
Managing director/head of investmentCA Immo Deutschland
Germany
Christof Altendorfer joined CA Immo in September 2019 as Head of Investment Management Germany and was also appointed to the management of CA Immo Deutschland GmbH. In this function, he is responsible for all CA Immo real estate transactions in Germany and is particularly responsible for the development and expansion of the portfolio in the core German markets of Berlin, Frankfurt and Munich. Before joining CA Immo, Christof Altendorfer worked as a portfolio manager at Norges Bank Real Estate Management (NBREM) in London. He was responsible for the development and management of a high-quality real estate portfolio worth a total of around two billion euros.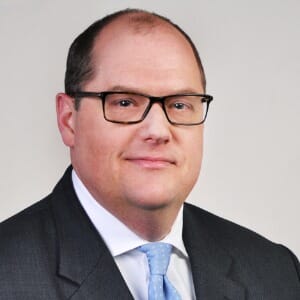 Danilo
Head of GermanyArrow Capital Partners
Germany
Danilo Hunker is responsible for managing the local office in Berlin and driving investment strategy and asset management for Germany. Danilo has over 20 years of experience in commercial real estate in Germany. He is former Head of Germany at Valad Europe /Cromwell Property Group, where he was responsible for the investment and asset management of a combined portfolio of up to €1bn, working very closely with some of the world's largest private equity businesses. Danilo holds an MBA in International Real Estate from Bauakademie Biberach and a Bachelor of Commerce (Real Estate) from the university of applied science in Berlin and is a Member of the Royal Institution of Chartered Surveyors. Eduardo
ProjectGRI Club
Brazil

Francisco
VP of Global Business DevelopmentRealogy
USA
Strategic and Results-oriented Senior Business Development professional with over 24 years of experience driving profitability and setting the organization's strategic direction. Strong business and sales acumen, with significant experience with local and international Real Estate operations. Proven ability to drive sustainable business results with direct management of P&L under complex business environments in North and Latin-America and the Caribbean Islands. Proven leadership of multi-million dollar producing teams. Experienced in defining, adapting, and executing sales strategies, which led to an increase of 53% in sales revenue and 37% in sales volume. Goesta
Member of the Supervisory BoardAssiduus
Germany