Deutschlands Widerstandsfähigkeit in der zweiten Hälfte von 2020 bedeutete eine langsame Annäherung an Immobilieninvestitions und -transaktions Werte vor COVID, trotz einer potentiellen zweiten Welle. Mit den Neuigkeiten eines möglichen Impfstoffes und einem anscheinend unerschütternden Investitionsinteresse, scheinen altbekannte Sorgen wie zu hohe Preise, wenig qualitative Produkte und strikte Regulationen wieder auf der Haupt Agenda der deutsche Immobilienmärkte zu liegen.
Der GRI Deutsche Club bringt die führenden Immobilieninvestoren, Asset Manager, Kreditgeber und Projektentwickler mit Eigen- und Fremdkapital Investitionen in Deutschland zusammen, um Deal Flow Strategien in 2021 zu besprechen und was die nächsten 12 Monate für uns bereithalten.
Die Diskussion wird folgende Themen behandeln:
Produktnachfrage während & nach COVID

Obsolenz & Wertminderungen - Wie gehen wir damit um?

Kapital Findung für traditionelle & alternative Immobilien

Refinanzierung von Deals, Versicherungen & Preisanpassungen

Neue Chancen schaffen - Offensiv VS Defensiv

Re-Evaluierung der Top 7 Prime Werten

Kapital Versprechen und Leistungen von End Investoren

Entwicklungs Deals - Was macht Sinn?
Deutsche Immobilien Deals

James
Managing Director - GermanyREAG GmbH
Germany
James Bauer MRICS is the Country Managing Director at Duff & Phelps REAG GmbH. He has experience in transaction advisory, development, as well as asset management of commercial buildings, office buildings, portfolio strategy and valuation. He holds a MBA degree from City University and is a member of various national and international organizations and a speaker at conferences. Prior to joining REAG in 2004, he worked with CALLISTON development company as a manager responsible for acquisition, development and asset management of commercial properties. Before coming to Germany in 1990, he worked in the field of real estate in the USA. He's a registered valuer with the Royal Institution of Chartered Surveyors.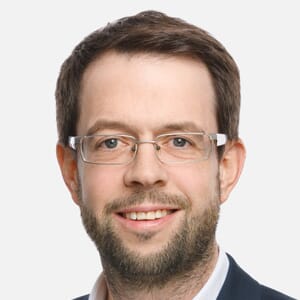 Bernd
Global Head of Asset ManagementAberdeen Standard Investements Deutschland AG
Germany
Bernd Bechheim joined Aberdeen Frankfurt in 2003. In his role as Head of Asset Management and Transactions he is responsible for the overall asset management of the properties in all funds and mandates within Continental Europe as well as for the coordination of all investment opportunities, deal allocation and the coordination of the execution of transactions. He graduated in business administration (real estate) at Nuertingen University.

Bernd
Global Head of Real EstateBayernLB
Germany
Bernd Mayer is Managing Director and responsible for BayernLB's real estate division. He assumed his current role in April 2013. Bernd Mayer joined BayernLB in 1993 and has held a variety of specialist and management positions in commercial real estate. His previous experience includes German and international real estate lending. Most recently, he served as a Head of the Savings Banks & Association Division from 2009 until 2013.

Dirk
Executive Board MemberNatixis
Germany
Dirk Brandes is Member of the Executive Board and Head of Real Estate Finance at NATIXIS Pfandbriefbank AG based in Frankfurt am Main. The Bank combines the special abilities of a Pfandbrief bank with the commercial business resources of Natixis S.A., the corporate and investment bank of Groupe BPCE. The main markets are Germany, France, Italy, Spain and United States. Prior to joining NATIXIS in 2016, Dirk Brandes was Head of Business Origination at HSH Nordbank AG, Hamburg. Previously, he was Head of Commercial Real Estate at DG HYP, Hamburg.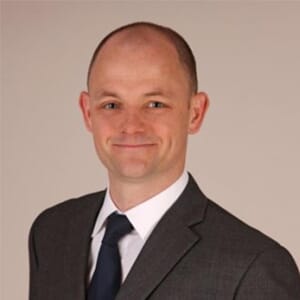 Jan
Co-Head of EMEA RE FinanceGoldman Sachs
United Kingdom
Jan is Head of EMEA Real Estate Finance at Goldman Sachs. He has extensive experience in retail, office, logistics, operating assets as well as SPL/NPL financing and has worked in various jurisdictions across Europe. Prior to joining Goldman Sachs, Jan worked at Bank of America Merrill Lynch and Citi in real estate finance, securitisation and investment banking.
Reichen Sie Ihr Interesse ein (noch kein Mitglied)
Die Teilnahme ist auf Clubmitglieder und eMitglieder beschränkt.
Wenn Sie uns lieber per E-Mail kontaktieren möchten, senden Sie bitte an [email protected].
Unser Team wird sich in Kürze mit Ihnen in Verbindung setzen, um Ihre Teilnahme zu bestätigen
Die Teilnahme ist auf Clubmitglieder und eMitglieder beschränkt.
Wenn Sie uns lieber per E-Mail kontaktieren möchten, senden Sie bitte an [email protected].

Julia
Production Manager - EuropeGRI Club
+447933254030
+442071215067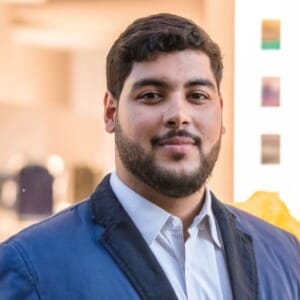 Victor
Portfolio & Account Manager - DACH -GRI Club
Account Manager & Business Development for the DACH Region
+44 07307 984285
+44 20 7121 5060
Werden Sie Sponsor
Get in Touch
Successful registration