Wie können Deutschlands Immobilienmärkte sich am besten an demografische Ansprüche anpassen und neue Einnahme Ströme eröffnen? Neuartige Trends wie WFH gab es bereits vor der COVID-19 Krise, aber nun sind viele dieser Trends beschleunigt worden und Investoren und Entwickler müssen sich bereits jetzt mit den möglichen Konsequenzen auf die zukünftigen Ansprüche von Mietern und Pächtern einstellen.

Dieses eMeeting bringt GRI Club Mitglieder zusammen, um zu verstehen wie man wertvolle Erträge durch demografischen Wandel erzielen kann, welche Folgen die momentane Krise auf die Nachfrage haben wird und wo man Chancen im Markt bereits jetzt finden kann.

Vorbereitungen auf zukünftige Nachfrageänderungen - Wie sehen die Asset Klassen der Zukunft aus?
Mieten Stopps - Werden höhere Anteile von älteren Generationen in der Gesellschaft Preise runterdrücken?
Ist der Serviced Sektor der einzige Weg um Millennial Nachfrage zu erfüllen?
Wie wichtig werden traditionelle Immobilien in der Zukunft sein?
Hotel & Einzelhandel - Welches Fazit können Investoren aus der Krise ziehen?
Die Teilnahme ist auf Clubmitglieder und eMitglieder beschränkt.
Wenn Sie uns lieber per E-Mail kontaktieren möchten, senden Sie bitte an [email protected].

Julia
Production ExecutiveGRI Club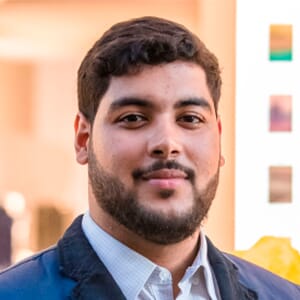 Victor
Relationship ExecutiveGRI Club

Alexander
Director Real Estate TransactionSilverton Advisory GmbH
Experienced Director of Real Estate Investment s with a demonstrated history of working in the real estate industry. Skilled in Acquisitions, Real Estate Economics, Real Estate Transactions, Investment Properties, and Mergers & Acquisitions (M&A). Strong real estate professional with a Master's Degree focused in Real Estate / Finance from The University of Reading.

Anna
MD of Loan Markets & SyndicationAareal Bank AG
Germany
Anna Ginkel has over 20 years of experience in international Real Estate Finance. Anna joined Aareal Bank in 2013 as Head of Loan Markets & Syndication. Before joining Aareal Bank and after working in various positions at Frankfurter Hypothekenbank (former Eurohypo), lastly being in charge of Syndication Execution & Agency, Anna was responsible for the set-up of the European Syndication desk at Westdeutsche ImmobilienBank. She has been directly involved in large-volume club-arrangements and syndication of a wide variety of real estate loans nationally and internationally. Anna Ginkel holds a degree in Economics of the J.W. Goethe University in Frankfurt (Germany).

Ben
Managing DirectorRound Hill Capital / RESIDEA
Germany
Ben Lehrecke is Managing Director at Round Hill Capital, responsible for European core residential and all asset classes German investments. Throughout his career of over twenty years in real estate, Ben Lehrecke has held numerous senior positions in acquisition, business development and management for the Pears Family Trust, KanAm Group, Tishman Speyer with a transaction track record of over €5bn. Ben holds a joined master in business management and engineering from Technical University Berlin and a master of real estate development from University of Southern California, Los Angeles. Benjamin
Managing DirectorLocatio Asset GmbH

Binh-Son
Managing DirectorEpsilon Capital
Luxembourg
Binh-Son is the founder of Epsilon Capital S.A. and also acts as an independent director to family businesses and institutional companies, such as KKR European real estate holdings among others. He comes from a financial background and has held various positions for international banks in Tokyo, Frankfurt, London (Lehman Brothers in Mergers & Acquisitions, among others), before focusing on private equity real estate. He has closed on transactions amounting to more than €5.0bn for Deutsche Bank RREEF private equity real estate funds, and lately he built the real estate investment platform in Europe & North America for a private company, setting up the operations and successfully deploying $500m in Europe & North America.

Boris
Head of FinanceFFIRE Immobilienverwaltung AG
Germany
Before joining FFIRE Boris Matuszczak was responsible for Commercial Real Estate Business at DR. KLEIN/Hypoport. Between 2000 and 2016 he was Head of SEB, Berlin branch, 10 years and Head of HCOB Berlin (former HSH Nordbank) for 6 years.

Gunther
MD, Head of Investment Transactions EUBarings Real Estate
Germany
Gunther Deutsch is Barings Head of Transactions Europe and Managing Director at Barings Germany. He is overseeing the investment markets Sweden, Finland, The Netherlands, Germany, Italy, Spain, France and the UK. Transaction volume executed over the last 3 years. 3 bn EUR of acquisistions and 2.25 bn EUR of dispositions. Prior to co-founding PAMERA in 2010 (before its acquisition by Cornerstone/Barings in 2014), Gunther Deutsch was founder and owner of the asset management platform Metis Asset Management GmbH in 2004. Previous to that, he spent 13 years in senior positions at Deutsche Bank (RREEF) and Jones Lang LaSalle (JLL) in Munich, Berlin and New York.

Helge
Managing DirectorContinuum Capital
Germany
Helge Pitz joined Continuum Capital in 2018 as Managing Director. From 2013 to 2018, he occupied the position of Senior Vice President in the Real Estate Financing Team at HCOB-Bank AG (formerly HSH Nordbank AG) in Hamburg. Helge specialized in acquisition and development financing for foreign institutional investors for properties across all German regions. Between 2000 and 2012, He worked with Eurohypo AG in Frankfurt, focusing on the origination and selling of large real estate loans as part of the Debt Financing team. Helge is also a fully qualified lawyer and graduated at the University of Trier.

Marc
Head of Real EstateArminius Kapitalgesellschaft

Oliver
Head of Team Western EuropeHYPO NOE Gruppe Bank AG - Wien
Austria
He has over 20 years of experience in Finance & Banking. 12 years as Deputy Head of Corporate Finance and Head of Real Estate and Project (Volksbank International/Sberbank Europe), 3 years as Deputy Head of Credit Department in an Italian cooperative bank (Raiffeisen) Private Wealth and Asset Management in an Austrian bank for Italian and German private clients (BAWAG) Project manager of several banking related key projects (bank license application, sale of banking group), several supervisory board mandates in CEE subsidiaries. Business Development Manager for a Multi-Family Office (Carey – Group) Investment Director (NPL) in Intrum Austria Since 2018: Real Estate and Project Finance in HYPO NOE Landesbank für Niederösterreich und Wien AG.

Peter
Attorney at LawHasberger Seitz & Partner Rechtsanwälte GmbH
Peter Fassl, partner of HSP, works with Building, Real Estate and Project Development; Contract Law; Public Law. He has studies of Law at the University of Vienna and Bar Exam (Vienna Bar Association).

Philip
Managing DirectorSauer Real Estate
UK
Philip C. Sauer is a real estate professional with 20 years of experience in European real estate transaction. He holds a Master in Real Estate Investment & Finance from the European Business School in Germany. As Managing Director of a 80 year-old Real Estate Investment firm he is responsible for investments in Germany, Austria, Switzerland, UK and Spain with focus on Residential Real Estate.

Stephanie
Head Regions South & East Commercial REREM Capital
Germany
Since June 2018, Stephanie is regional head of South & East Germany in the Commerical Real Estate department. She is advising the existing client base in all matters around real estate lending, sourcing and structuring senior, mezzanine and equity financings. In addition, she is responsible for the further expansion of Dr. Klein's network in the aforementioned regional areas. Before joining Dr. Klein, Stephanie worked as a Key Account Manager for Airbus Bank GmbH, where she was responsible for expanding a portfolio of commercial real estate loans, primarily targeting medium-sized developers and institutional investors. Stephanie is a qualified banker and studied banking and finance at Frankfurt School of Finance & Management.

Wolfgang
Vertreter des StandortesDeutsche Kreditbank AG
Germany
Deutsche Kreditbank AG with its 3.300 employees and a balance sheet of bn 77EUR belongs to the TOP-20 banks of Germany. More than EUR 60 bn are allocated to Real Estate Financing of residential used properties. Thereby DKB AG is one of the most important donor of housing companies and residential investing investors. With his longstanding experience in the field of Real Estate Financing of professional market players Wolfgang Marschall has been working successfully in the banking industry in the Frankfurt area since more than 30 years. Before working for Deutsche Kreditbank AG the business and communication economist had worked as a director for SEB AG, SEB Hypothenbank AG, Head of Deutsche Hypo AG Frankfurt and BfG Bank AG.

Need help?
WhatsApp Assistance
Monday to Friday - 8:30 a.m. to 6:00 p.m.