Wie können Deutschlands Immobilienmärkte sich am besten an demografische Ansprüche anpassen und neue Einnahme Ströme eröffnen? Neuartige Trends wie WFH gab es bereits vor der COVID-19 Krise, aber nun sind viele dieser Trends beschleunigt worden und Investoren und Entwickler müssen sich bereits jetzt mit den möglichen Konsequenzen auf die zukünftigen Ansprüche von Mietern und Pächtern einstellen.

Dieses eMeeting bringt GRI Club Mitglieder zusammen, um zu verstehen wie man wertvolle Erträge durch demografischen Wandel erzielen kann, welche Folgen die momentane Krise auf die Nachfrage haben wird und wo man Chancen im Markt bereits jetzt finden kann.

Vorbereitungen auf zukünftige Nachfrageänderungen - Wie sehen die Asset Klassen der Zukunft aus?
Mieten Stopps - Werden höhere Anteile von älteren Generationen in der Gesellschaft Preise runterdrücken?
Ist der Serviced Sektor der einzige Weg um Millennial Nachfrage zu erfüllen?
Wie wichtig werden traditionelle Immobilien in der Zukunft sein?
Hotel & Einzelhandel - Welches Fazit können Investoren aus der Krise ziehen?
Reichen Sie Ihr Interesse ein (noch kein Mitglied)
Die Teilnahme ist auf Clubmitglieder und eMitglieder beschränkt.
Wenn Sie uns lieber per E-Mail kontaktieren möchten, senden Sie bitte an [email protected].
Unser Team wird sich in Kürze mit Ihnen in Verbindung setzen, um Ihre Teilnahme zu bestätigen
Die Teilnahme ist auf Clubmitglieder und eMitglieder beschränkt.
Wenn Sie uns lieber per E-Mail kontaktieren möchten, senden Sie bitte an [email protected].

+447933254030
+442071215067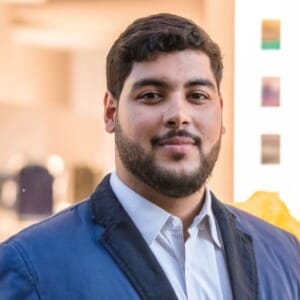 Victor
Portfolio & Account Manager - DACH -GRI Club
Account Manager & Business Development for the DACH Region
+44 07307 984285
+44 20 7121 5060

Managing PartnerFinch Properties Asset Management GmbH & Co. KG
Germany
Achim made his way into the real estate industry as a banker and real estate economist via BNP Real Estate. In 2002, Achim Tillmann started at Generali Real Estate as Head of Real Estate Investment. After a short period, he became responsible for a large restructuring project of Generali's German Real Estate portfolio. In this context, some 250 (ca. € 1.5 bn) properties were divested and assets worth € 1.5 billion were acquired in line with the adjusted German strategy. In 2006, Achim was appointed to the management board, also assuming responsibility for construction- and development projects as well as Private Equity-JVs. He initiated projects and equity joint ventures with a volume exceeding € 1 billion. Investment Consulting DirectorBNP Paribas Real Estate - Germany
Germany

Managing PartnerEmily Advisory GmbH i. G.
Germany
Experienced Director of Real Estate Investment s with a demonstrated history of working in the real estate industry. Skilled in Acquisitions, Real Estate Economics, Real Estate Transactions, Investment Properties, and Mergers & Acquisitions (M&A). Strong real estate professional with a Master's Degree focused in Real Estate / Finance from The University of Reading.

MD of Loan Markets & SyndicationAareal Bank
Germany
Anna Ginkel has over 20 years of experience in international Real Estate Finance. Anna joined Aareal Bank in 2013 as Head of Loan Markets & Syndication. Before joining Aareal Bank and after working in various positions at Frankfurter Hypothekenbank (former Eurohypo), lastly being in charge of Syndication Execution & Agency, Anna was responsible for the set-up of the European Syndication desk at Westdeutsche ImmobilienBank. She has been directly involved in large-volume club-arrangements and syndication of a wide variety of real estate loans nationally and internationally. Anna Ginkel holds a degree in Economics of the J.W. Goethe University in Frankfurt (Germany).

Managing DirectorEkistics Property Advisors
United Kingdom
Axel's experience includes real estate private equity investments, debt origination and buy- and sell-side M&A advisory work. He began his professional career with the Investment Banking Division of J.P. Morgan, where he focused on debt origination and, subsequently, M&A advisory work covering financial institutions throughout Europe. Following this, he joined ThreadGreen Europe Limited where he focused on direct equity real estate transactions with a focus on sale-leasebacks and net lease investments, as well as post-acquisition asset management. Thereafter, in 2013, Axel joined Ekistics and progressed to Director at the end of 2014 and to Managing Director at the end of 2017.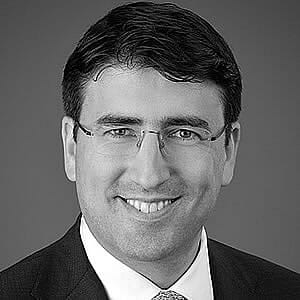 Managing DirectorRound Hill Capital
Germany
Ben Lehrecke is Managing Director at Round Hill Capital, responsible for European core residential and all asset classes German investments. Throughout his career of over twenty years in real estate, Ben Lehrecke has held numerous senior positions in acquisition, business development and management for the Pears Family Trust, KanAm Group, Tishman Speyer with a transaction track record of over €5bn. Ben holds a joined master in business management and engineering from Technical University Berlin and a master of real estate development from University of Southern California, Los Angeles.

Managing DirectorLocatio Asset
Germany
Ich habe eine besondere Leidenschaft für Immobilien. Die Komplexität und Unterschiedlichkeit von Immobilienprojekten auf der einen Seite und die vielfältigen Details auf der anderen Seite, die in solchen Projekten in Einklang gebracht werden müssen – das treibt mich mit Faszination an. Als Berater und Partner unterstütze ich Menschen auf Augenhöhe, ihre Immobilienprojekte perfekt zu entwickeln, zu finanzieren und umzusetzen. Dabei bewahre ich den Blick für das große Ganze, setze auf Nachhaltigkeit, gegenseitiges Vertrauen und Verantwortungsbewusstsein. Das Ziel ist es, gemeinsam Werte zu schaffen und diese zu optimieren.

Managing DirectorEpsilon Capital
Luxembourg
Binh-Son is the founder of Epsilon Capital S.A. and also acts as an independent director to family businesses and institutional companies, such as KKR European real estate holdings among others. He comes from a financial background and has held various positions for international banks in Tokyo, Frankfurt, London (Lehman Brothers in Mergers & Acquisitions, among others), before focusing on private equity real estate. He has closed on transactions amounting to more than €5.0bn for Deutsche Bank RREEF private equity real estate funds, and lately he built the real estate investment platform in Europe & North America for a private company, setting up the operations and successfully deploying $500m in Europe & North America.

Head of FinanceFFIRE Immobilienverwaltung
Germany
Before joining FFIRE Boris Matuszczak was responsible for Commercial Real Estate Business at DR. KLEIN/Hypoport. Between 2000 and 2016 he was Head of SEB, Berlin branch, 10 years and Head of HCOB Berlin (former HSH Nordbank) for 6 years.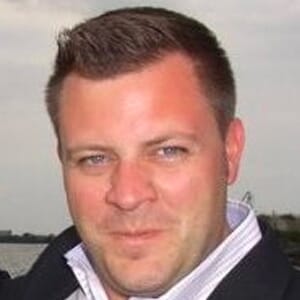 Head of Development and LettingP3 Logistics Parks
Germany

Managing director/head of investmentCA Immo Deutschland
Germany
Christof Altendorfer joined CA Immo in September 2019 as Head of Investment Management Germany and was also appointed to the management of CA Immo Deutschland GmbH. In this function, he is responsible for all CA Immo real estate transactions in Germany and is particularly responsible for the development and expansion of the portfolio in the core German markets of Berlin, Frankfurt and Munich. Before joining CA Immo, Christof Altendorfer worked as a portfolio manager at Norges Bank Real Estate Management (NBREM) in London. He was responsible for the development and management of a high-quality real estate portfolio worth a total of around two billion euros.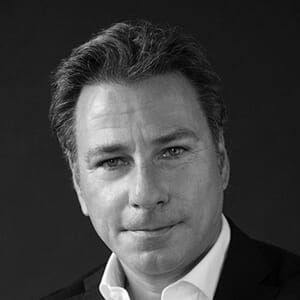 Partner, Global Co-Head of Real EstateCMS Hasche Sigle
Germany
Andreas Otto's practice covers all aspects of commercial real estate law. Andreas had been head of the real estate practice group at CMS Germany for eight years. He has been recognised as an expert in the real estate market for many years advising a number of renowned German and international property owners, investors and project developers on transactions and project developments. In addition, Andreas has a strong, internationally focused notary practice, providing notarial services for real estate and corporate transactions.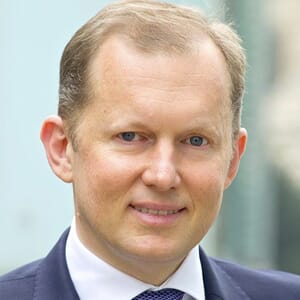 Managing PartnerAlbulus
Germany
Ruprecht founded Albulus, an investment advisor to the Albulus CREDIT fund and several separately managed accounts, in 2011. Albulus is actively acquiring sub-performing and non-performing CRE loans on the secondary market with a focus on the DACH region. In 2004 together with the Soros Real Estate Partners he founded one of the first NPL investment platforms in Germany. Ruprecht has 25 years of real estate investment experience. His career started with Gerald Hines as a project manager for a major development in Berlin. He holds a diploma from Hochschule St. Gallen and a MBA from the University of Chicago. He holds a Ph.D. from the University of Vienna in BA, specializing in real estate.
This eMeeting is exclusive
for Premium members