Credit: Givaga / Envato Elements
Cycle d'Investissement & Immobilier en France
Comment identifier et créer de la valeur en 2021 ?
Mercredi 5 Mai
14:00 - 15:15 | Central European Summer Time (GMT+2)
Soumettez votre intérêt (Non membres)
Participation limitee aux membres et aux e-membres.
Si vous préférez nous contacter par email, n'hésitez pas à envoyer un email à l'adresse [email protected].
Notre équipe vous contactera bientôt afin de confirmer votre participation
53 people are attending
EVENT MANAGER

Océane
Club Manager FranceGRI Club
Oceane is part of the GRI management team in Europe and is responsible for the day-to-day run of the GRI France department with key responsibilities to manage and build deep relationships with C-levels executives active in this area.
Alors que les taux d'intérêt en France sont au plus bas, le phénomène de dry powder persiste et les conséquences à venir des mesures gouvernementales sur la résilience de certaines classes d'actifs sont encore incertaines.

Cette réunion en ligne avec certains des investisseurs et prêteurs les plus seniors du marché immobilier français permettra donc de discuter franchement de l'avenir des investissements immobiliers dans le pays afin de mieux identifier et maintenir la valeur tout au long du cycle d'investissement 2021.
Parmi les questions qui seront abordées :
Valorisations vs Valeur - Les prix de l'immobilier actuels sont-ils rationnels ?
Compression des Taux de Rendement - Conséquences et opportunités ?
Dry powder - Qui des banques ou des financements alternatifs pour financer les projets en 2021 ?
Mesures Gouvernementales - Comment vont-elles impacter l'économie et l'immobilier français à l'avenir ?
ESG - Les mesures s'accélèrent, à quel prix et quelles sont les conséquences pour les portefeuilles des investisseurs ?
Immobilier Commercial - Retour à la normale ou les usages de l'espace ont-ils changé à jamais ?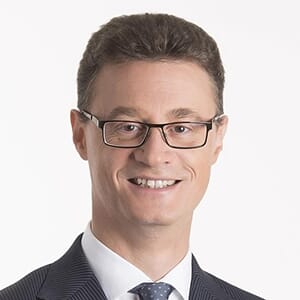 Laurent
CEOHarvestate AM
France
Laurent Diot is CEO of HARVESTATE Asset Management. He was previously the CFO of NEXITY from 2008 to early 2014. He has served as Vice President of NEXITY in charge of international operations and CEO of NEXITY International (2002-2007) and as Vice President, Business Development of NEXITY (2000-2002) in charge of mergers and acquisitions. Before joining the CGIS (Compagnie Générale d'Immobilier et de Services) in the Vivendi group as Director of Audit and Strategy (1996-2000), he served as project manager at the Compagnie des Eaux et de l'Ozone (Générale des Eaux Group). He holds a degree from the Ecole des Hautes Etudes Commerciales (H.E.C.).

Arnaud
Managing DirectorEastdill Secured - France
France
Arnaud de Sordi joined Eastdil Secured in 2020 as Managing Director. He is a graduate of Ecole de Management Léonard de Vinci (Finance specialization) and ESC Rouen (Master's degree in Management International Financing). Arnaud began his career in the M&A department of Ernst & Young Corporate Finance as a consultant in 2001, before joining Catella Property in 2002, where he was an analyst, a business manager in the investment department and, from 2015 to 2020, Head of Capital Markets France and partner.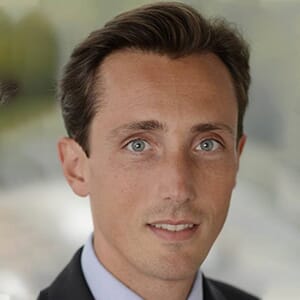 Guillaume
Managing PartnerFaro Capital Partners
France
Guillaume has a 15-year experience in the real estate industry and is Managing Partner at FARO CAPITAL PARTNERS, a boutique real estate investment and asset management company. He held senior positions at AEW and CBRE Global Investors from 2006 to 2017. Fellow member of the RICS, Guillaume holds a Master's Degree in Civil Engineering from ESTP School and a Master's Degree in Finance and Real Estate from Paris Dauphine University – where he is also a teacher.

Matthieu
Managing DirectorHines
France

Olivier
MD, Head of REF Int. Clients Francepbb Deutsche Pfandbriefbank
France
Olivier Katan is a Managing Director for pbb Deutsche Pfandbriefbank , Head of International Clients, France. Before joining pbb in October 2013, he headed since 2005 the Origination team for France at Eurohypo AG. Olivier, who has over 20 years work experience in structured and asset finance, was previously responsible for LBO and asset financing at CDC Ixis and CLF Dexia. He focuses on origination and structuring of "tailor made" financing solutions for international clients buying real estate assets or portfolios in France and throughout Europe. He holds a postgraduate MSc in International Finance from HEC school of management Paris and he is a civil engineer (ESTP).

Pierre
Investment DirectorDEA Capital Real Estate France
France
Pierre joined DeA Capital in 2018 and is supporting the investment and asset management strategy. He has more than 11 years of experience in M&A, financing and investment. Prior to joining DeA Capital Pierre was investment manager at FREO. Before, he worked 10 years at GE Capital including roles as Senior Manager for the M&A team (executing on several transactions across Europe) and the Private Equity funds. Pierre joined GE Capital through the Financial Management Program (FMP). Pierre graduated from NEOMA Business school, France.

Sandrine
Head of Real Estate DebtSCOR Investment Partners
France
Sandrine has worked in the European Real Estate market for 18 years, and in Real Estate debt since 2005. Sandrine Amsili joined SCOR Investment Partners in November 2013 as Senior Real Estate Debt Manager. She was promoted to Head of Real Estate Debt on the 1st of December, 2018. Sandrine started her career in 2002 as an Acquisition Analyst for several real estate investment funds at CBRE Investors. In 2004, she became Asset Manager for French and German assets. She joined Eurohypo Bank in 2005 as a Credit Manager before being appointed Business Manager in the Origination department, in 2007. Sandrine holds a Master's degree in Finance from EDHEC Business School. She has been a member of RICS since 2016.

Stéphanie
Partner, Head of Real EstateLBO France
France
Stéphanie joined LBO France in 2003 in order to develop the real estate funds activity. She began her career in Morgan Stanley's real estate department in London in 1999 then joined the Paris office to work on the MSREF real estate fund. She then moved to the bank's corporate finance division. In 2002 she joined KPMG's Marseille operation where she helped to develop the firm's corporate finance department. Stéphanie graduated from ESSEC Business school.
Opportunités de Sponsorship
Les GRI e-meetings offrent une opportunité unique de visibilité aux acteurs de l'immobilier dans le monde
Contactez notre équipe et renseignez-vous sur les opportunités de Sponsorship

Sponsorship Opportunities
Successful registration