Across the developing world, the pandemic is causing a devastating economic crisis, even in countries where the disease has barely arrived yet. Economies are being battered by collapsing revenues from oil and tourism and sudden capital outflows.

While developed nations are throwing money at their slumping economies and struggling health systems, even many of the richest emerging markets lack the resources to act in the same manner. In such unprecedented times, what outcomes can we expect for emerging real estate markets that were already in recession recovery mode and suffering from high domestic debt and stalled foreign capital appetite?

GRI Global Club has comprised a panel of emerging markets real estate investors, developers, lenders and economic experts to map out the likely recovery scenarios for emerging markets, focusing on Brazil, Emerging Europe, India and Latin America.
Kick Off Keynote Presentation - (15h00-15h30 British Summer Time (UTC/GMT+1)
Richard Barkham
Chief Global Economist
CBRE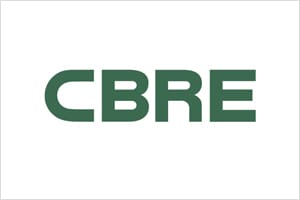 The New Real Estate Status Quo
How developed and emerging real estate markets will recover in the future?
Macro Overview- Market impacts, where do we go from here?
How Quickly Can the Global Economy Recover From COVID-19?
What does COVID-19 mean for Occupiers, Rents and Liquidity?
What does COVID-19 mean for Capital Real Estate Flows?
Post Covid Investment Appetite For Emerging & Developed Markets

Richard
Chief Global EconomistCBRE
USA
Richard is one of the world's leading real estate economists. He joined CBRE in 2014 as Executive Director and Global Chief Economist. He is based in Boston and, as CBRE's Global Head of Research, leads a team of 700 researchers worldwide, whilst travelling and speaking extensively on key real estate trends. He is Chairman of CBRE Econometric Advisers a specialist real estate forecasting unit. He has numerous academic and trade press publications to his credit including a highly regarded book called 'Real Estate and Globalisation' (Wiley Blackwell, Oxford), which deals with the impact on real estate markets of the rise of emerging markets such as China and Brazil.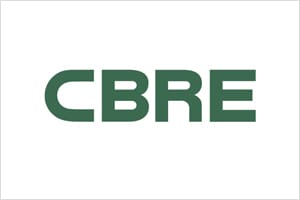 USA | USA
Real Estate Consultancy specialized in providing solutions to investors developers occupiers and owners in all business lines.
Coronavirus and Emerging Real Estate Markets
The trillion dollar recovery questions answered
Mapping Gov Response & GDP Forecasting - Any healthy scenarios to bank on?
Bonds & Stock Markets - Quick recovery or foreign investors' bailing out?
Debt, Restructuring & Defaults - Will there be any liquidity left to aid recovery hopes?
Foreign Investors & Crossborder Outflows - Dump assets or buying opportunities amidst the chaos?
Brazil: Construction sites open, new projects at risk - When can we expect a recovery and which asset classes are going to prevail?
India: Pandemic threatening a booming property market?
LATAM - Different market realities: What strategies to cope with the fallout?
Boosting Emerging Market Growth - What fundamentals to base on and how to be prepared for the future?

Ankur
Managing Partner & Head of India REBrookfield Asset Management
India
Ankur Gupta is a Managing Director in Brookfield's Property Group and Head of Real Estate business in India, responsible for all aspects of property business in the country including strategy, investments and asset management.He has held numerous senior roles within the firm. Previously, he was a senior member of Brookfield's property investments team in New York where he was involved in investments and financings totaling more than $25 billion including IDI Logistics, Capital Automotive REIT, Associated Estates, Rouse Properties and Forest City Realty Trust. He has overseen the establishment and growth of Brookfield's real estate business in India through three large portfolio acquisitions more than 25 million SF.

Daniel
Senior Managing DirectorTishman Speyer
Brazil
Mr. Cherman joined Tishman Speyer in 2001 and is responsible for the firm's activities in Brazil. He is also a member of the Investment Committee. Prior to his current role, Mr. Cherman held a number of positions on the firm's Brazil team, including managing the region's acquisitions and leasing efforts, heading both the residential development and commercial development groups, and serving as Chief Operating Officer. Previously, Mr. Cherman spent 12 years working in the development business, where he managed large-scale commercial and residential projects in Latin America. Mr. Cherman holds a degree in civil engineering from Pontifícia Universidade Católica in Rio de Janeiro and an MBA from the University of São Paulo.

Fernando
Vice-PresidenteCBRE
Brazil

Gregorio
Managing PartnerTC Latin America Partners
USA
Gregorio is the Founder and Managing Partner of Terranum Capital, a specialized Latin American alternative asset management firm with offices in Bogota, Lima and New York. Terranum Capital invests in residential and retail RE projects in Colombia, Peru, Brazil and Mexico. Prior to Terranum Capital, Gregorio was Managing Director and Head of Emerging Markets at Och-Ziff Capital Management, Portfolio Manager at Rohatyn Group (TRG) and worked at Spinnaker Capital. Gregorio has served on the boards of various Latin American companies and has been recognized by the World Economic Forum for his work with developing countries. He holds a B.A. in Business Administration from (ITAM) and received his M.B.A. from Columbia University Business School.

Joshua
Senior Managing DirectorGTIS Partners
USA
Joshua Pristaw é senior managing director do GTIS Partners e membro do General Partner's Investment committee. É cofundador do GTIS e tem mais de 17 anos de experiência em real estate, respondendo pelos negócios do grupo no Brasil desde 2005. Suas principais responsabilidades incluem aquisições e gestão de ativos. Antes do GTIS, foi principal e co-head of Acquisitions da Coventry Real Estate Advisors.

Sanjay
MD & CEOTRIL
India
Sanjay has over 24 years of experience in the real estate sector. Sanjay was previously the CEO of Ascendas-Singbridge's India Operations and Private Funds. He was responsible for creating a positive cultural change enabling accelerated growth through acquisitions of 5 new opportunities and redevelopment of existing parks adding 16 million sft. in less than 2 years. His role included green field developments and asset management business spread across 5 cities in India with over 13 million sft of predominantly IT SEZ/ Parks. He also managed an 1100 acre Industrial Township and assisted the Group with the acquisition of 1700 acres start up area in the new capital city of Amaravati, Andhra Pradesh.

Sonja
Managing DirectorInstitute of International Finance
Sonja's research interests include multi-asset investment strategy, with a focus on emerging/frontier markets, capital flows and ESG investment. She authors the IIF's Weekly Insight, which offers a concise perspective on global financial markets in the context of topical economic and political developments, and oversees the quarterly Global Debt Monitor, which looks across mature and emerging economies for debt-related vulnerabilities such as the rapid buildup in EM corporate debt levels. Sonja co-leads IIF policy work on sustainable finance and infrastructure investment, including advocacy and liaison efforts vis-à-vis the G20, the multilaterals and the international regulatory community.

Thomas
Managing PartnerJaguar Growth Partners
USA
Thomas McDonald is Managing Partner and Co-Founder of Jaguar Growth Partners. Headquartered in New York and with offices in Sao Paolo and Mexico City, Jaguar is a privately-held investment management firm specializing in real estate private equity in growth markets globally. Founded in 2013 with Gary Garrabrant, Jaguar invests in and develops scalable real estate-related operating platforms and companies poised to grow in emerging economies. The Firm invests through managed funds including Jaguar Real Estate Partners, exclusively focused in Latin America.
Participation is restricted to Club Members and eMembers.
If you would prefer to contact us by email, please send to [email protected].

Robinson Silva
Robinson Silva
Partner and Head of Real Estate - Brazil
GRI Club
+55 11 2391 5583
Robinson Silva é diretor do GRI Club, que reúne os principais players imobiliários e de infraestrutura em mais de 20 países. Lidera a divisão de Mercado Imobiliário do clube no Brasil, incluindo conferências e atividades exclusivas a membros atuantes nos segmentos residencial, de loteamentos, shopping, varejo, hotéis, escritórios, industrial e logística. Destaca-se também moderador de debates com grandes nomes do mercado, da economia e da política.
Tem uma extensa rede de relacionamentos e uma ampla experiência na indústria imobiliária brasileira e nas áreas financeira e de crédito. É graduado em Relações Públicas pela Esamc e pós-graduado em Marketing pela ESPM. Possui ainda especializações em Marketing e Gestão de Projetos pela Fundação Cásper Líbero.

Need help?
WhatsApp Assistance
Monday to Friday - 8:30 a.m. to 6:00 p.m.