As the global Coronavirus lockdown batters the economy, the world's financial hubs feel the pain of disruption. Add to this, the inevitable flight of investors' to core and stable assets and regions, the real estate community must wonder what cities will emerge as winners and losers when the dust settles.

Assessing the impact of lockdown on India's two major IT hubs

Rebuilding economic competitiveness after lockdown

Market volatility and Opportunities

Price Adjustments - How to map the economic fallout and growing downside risk?

Employee and living cost

Infrastructure and de-centralisation
Participation is restricted to Club Members and eMembers.
If you would prefer to contact us by email, please send to [email protected].

Anubha
Club Director, IndiaGRI Club
Anubha manages a wide portfolio of the GRI India Club and shares responsibility for curating and delivering GRI engagements for the Indian market incl. conferences as well as member-exclusive club meetings.
She has over 10 years of professional experience in hard-core B2B Business Development roles across sundry industries such as: ATL and BTL Marketing solutions, Food and Facilities Management, Events and Sponsorships, and has worked with with large, established brands and start-ups alike.
She holds a Global Dual MBA degree in International Marketing and Strategy and a Bachelors Degree in Computer Engineering.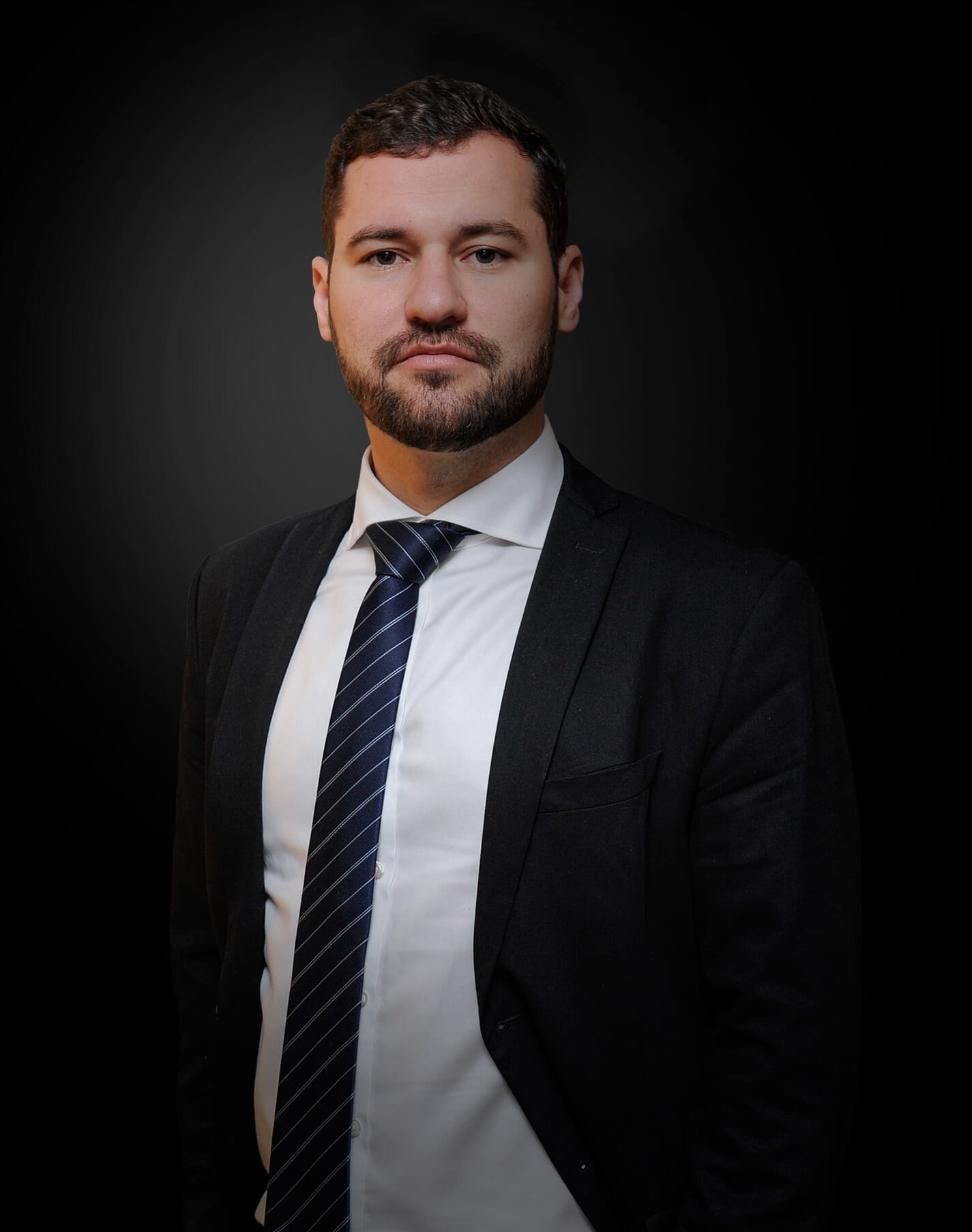 Pedro Nicolau
Pedro Nicolau
Global Head of Infrastructure
GRI Club
+55 11 98620-3494
+55 11 2391 5583
Pedro Nicolau é head global de Infraestrutura do GRI e responde pela coordenação das atividades do GRI Club Infra. Anteriormente, trabalhou na Clarion Events, na posição de head para o Brasil da divisão de Infraestrutura de Transportes, Mobilidade e Saneamento. É graduado em Relações Internacionais pela Unesp.

Priya
Country Head - India, Real EstateGRI Club

Aditya
Managing DirectorGowra Ventures
India
An Engineering Graduate from Osmania University, he Hails from the illustrious business family of GOWRA, a five decade old conglomerate having presence in diversified business verticals like "Real Estate", Pharma, Petrochemicals, Software Development, Engineers & Aerospace, Food additives & Preservatives, Financial Services etc. Aditya is a founding member of "CREDAI "Hyderabad and has been the Treasurer since inception till last year, he was elected as Vice-President. Aditya is active in Credai youth wing and always in the forefront in dialogues / discussions with Govt. authorities / other players of building industry, and his insightful and pragmatic contribution have influenced decision / policy making.

Aditya
DirectorAditya Homes
India
Aditya Reddy is the Executive Director of Sri Aditya Homes, one of the most renowned development firms in Hyderabad. He is a passionate young professional who thrives to persistently innovate and improve. He is keenly involved in the company's strategy, business development, and played a key role in the company's expansion to the Bangalore market. Aditya studied Businesses Administration at the University of Massachusetts Lowell and interned in Beacon communities a real estate firm that develops, acquires, invests in, and manages a wide range of multifamily housing in the United States before joining the organization.

Alok
PrincipalBlackstone
India
Alok Jain is a Principal in the Real Estate Group. Since joining Blackstone, Alok has been involved in evaluating real estate investments in several property types. Before joining Blackstone in 2011, Alok worked as a Hardware Engineer with Nvidia Graphics and was involved in designing and verifying complex computer chips. Alok received Bachelors of Engineering (Hons.) from BITS-Pilani where he was awarded the BITS-Merit and BITS-Alumni scholarships. He completed his MBA in Finance from the Indian Institute of Management (IIM) Bangalore

Ankur
PrincipalKKR
India
Ankur Gupta joined KKR as a Principal in 2018. Prior to KKR, he worked with ICICI Pru AMC Ltd where he was a Principal. He has also worked with JP Morgan, SUN-Apollo and The Carlyle Group. He spent over 12 yrs in real estate investments and corporate finance. He holds an M.B.A from IIM, Calcutta.

Hari
Managing DirectorAliens Group
India
Mr. Hari Challa,MD Young and forward thinking, Hari is a Pilot by Profession with a keen sense of direction and hands-on business acumen he lay strong emphasis on application of technological advancements and sophistication to urban living.Hari has successfully established "Aliens Group" and in a short span of time built an enviable track record & Brand Equity for the Group. His efforts have resulted in creating a corporate body that is developing properties of global standards against the other industry giants.

Kamal
Chairman & Managing DirectorTotal Environment Building Sys
Mr Kamal Sagar is a CEO of Total Environment is also the Principal Architect at Shibanee & Kamal Architects. Early in his career, he worked with the Poonawalla Group of Companies (Pune), where he designed and executed projects for Poonawalla Stud Farms. He has also worked under Omni Architects Lexington, Kentucky, in the USA.

Karthik
Co-founder & Managing PartnerEverVantage
India
Karthik is a Managing Partner at EverVantage and overseas the Transaction Advisory and Leasing Verticals across asset classes. Having completed transactions in over 50 cities and over 10 million sft. his expertise ranges across verticals and industries. Karthik has successfully executed a multitude of landmark transactions across retail, F&B, commercial office space and healthcare platforms. He specialises in complex transactions be it hospitality, commercial advisory, landmark land transactions or strategy. His power house of unique experiences in portfolio management for corporates, land owners and developers nationwide, gives EverVantage it's strength across industries.

Kumar
ChairmanGera Developments
Kumar Gera, a Civil Engineer from the College of Engineering,Pune, has been in the real estate business for 48 years. He is Chairman of Gera Developments, that develops residential & commercial real estate in Pune, Goa, Bengaluru & the US with a team of ~300 employees. He has served as, Member of the State Planning Board - Govt. of Maharashtra Member of the Task force - National Housing & Habitat Policy, Govt. of India Nominated Director on the Boards of the National Skill Development Corporation of India & IL&FS Skill Development Corporation. He was the - Founder of CREDAI & led the National Body for 9 years First Indian to be elected President of Junior Chamber International & travelled through 42 countries.

Mahesh
DirectorMeenakshi Group
India
Mahesh Katragadda is a 2012 Penn State University graduate with specialization in Economics. Having gained economic, financial and project insights and scholarly knowledge, he joined Meenakshi Group his family's 25-year old business - leading IT Parks development company with developed / ongoing projects at 15 million sq.feet. He is responsible for New Project Initiatives and relationship with Global MNC Clients including Deloitte, Google, Xilinx, etc. He is also responsible for the resource planning, project communications, monitoring, payment approvals, and key recruitment. Having just delivered first Phase of one of biggest Office Buildings in India, his present focus is on delivering the balance Phase also within the timeline.

Mohit
Jt.Managing DirectorGoyal & Co

Nejeeb
Country HeadKaterra
India
Nejeeb heads Katerra's design and business strategy in India. His success lays in bringing innovative and sustainable solutions to large scale projects in hospitality, healthcare, housing, shopping mall development & commercial projects.   In 2003, Nejeeb founded KGD-Architecture along with Ned Kirschbaum & Jim Bradburn of Fentress Architects. Today this design powerhouse with over 300 architect and engineers is Katerra's design partner in India & the Middle East, bridging the gap between design & construction.   Nejeeb holds a master's degree from the University of Colorado. He is a member of the Council of Architecture-India(CoA), Royal Institute of British Architects (RIBA) and American Institute of Architects (AIA).

Parish
Co-Founder & DirectorTeam One Arteq
India
Parish leads the Sustainable Designs & Engineering practice at TOA. He optimizes these systems to automate business processes, incorporate smart building strategies and improve their overall performance. With 20 years of experience in creating structures maintaining the eco-logical parameters, he can resolve the dichotomy of relationship between architects and the framework for policy and the building codes and standards within which architects must work. He champions the usage of Structural Steel, in most of his buildings for its versatile nature and its tenacity. For Parish, Energy Modelling & The Nexus Concept, is at the core of Architectural Engineering Designs @TOA. He is a member of CoreNet Global and GRI.

Rahul
Executive VP & Head RE BusinessICICI Prudential AMC
India
Rahul is with ICICI Prudential AMC Ltd and heads the management of third party close ended funds that invest in real estate projects and pre-leased offices. Rahul has over 25 years of experience of which the past 16 years have been specialized on Indian real estate sector and includes expertise across all real estate asset classes and cities. Prior to ICICI Prudential, Rahul was with SUN-Apollo Real Estate Advisors as Principal and before that he has worked with Ernst and Young and Arthur Andersen. Rahul is a member of Institute of Chartered Accountants of India and has done his graduation in Commerce from the Bombay University. Rajat
Director – InvestmentsESR

Need help?
WhatsApp Assistance
Monday to Friday - 8:30 a.m. to 6:00 p.m.