Conversión de activos de Real Estate en México
Jueves, 23 de septiembre
18:00 - 19:00 | Central Daylight Time (GMT-5)
Únete al evento solicitando una membership
Successful registration
42 people are attending
Credit: Shutterstock
EVENT MANAGER

Jorge
Director - MexicoGRI Club
Jorge Ayala is Director of GRI in Mexico. He is responsible for the Real Estate Club. He began his career in the hospitality sector where he worked for more than 5 years. Later, he entered the commercial area where he has more than 4 years of experience in business development through Latin America and the United States. He has a degree in Business and Hospitality Administration from the Universidad Iberoamericana.
+52 55 7672 5039
+55 11 2391 5583
En el último año, los cambios en la demanda de distintos tipos de activos han generado grandes incógnitas en el desarrollo inmobiliario. En varios proyectos en proceso de desarrollo se están considerando ajustes importantes no solo en diseño sino en el uso principal que se planeaba de inicio. También se están empezando a ver conversiones de activos que ya estaban en funcionamiento hacia otro tipo de operaciones. En esta reunión que será liderada por los miembros del advisory board de GRI Club, se abordarán cuáles son las realidades y las posibilidades de conversión de activos en el mercado mexicano.
Conversión de activos de Real Estate en México
Complejidades en el re-diseño
Precios de la tierra: ¿Gran impedimento para cambios?
Densidad, flujo de personas y tráfico: Efectos con los usuarios y la ciudad
Oportunidades de Patrocinio
GRI eMeetings ofrece una oportunidad única para que las empresas eleven su perfil frente a los más ejecutivos más importantes de la industria inmobiliaria en todo el mundo.
Contacta a nuestro equipo y ve las oportunidades de patrocinio y de branding de acuerdo a la estrategia de tu empresa.

Get in Touch
Successful registration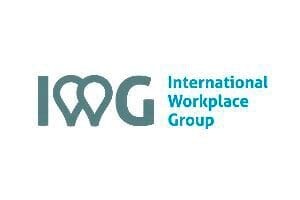 London | London, City of | United Kingdom
IWG is the leading global workspace provider with more than 3300 business centers across the globe. IWG has built an unparalleled network of office, co-working and meeting spaces for companies to use in every city in the world. Through our network of workspaces, IWG enables businesses to enhance productivity and connect over 2.5 million like-minded professionals.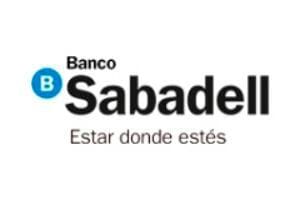 Ciudad de México | CMX | Mexico
Banco Sabadell is Spain's fourth largest private banking group, which is comprised of different banks, brands, subsidiaries and part-owned companies covering all areas of the financial business sector under a common denominator: professional performance and quality. A young, highly-qualified team, with the most modern, up-to-date technological and commercial resources and a multi-brand, multi-channel organisation focusing on the client enable Banco Sabadell to occupy an outstanding position in the personal and business banking markets.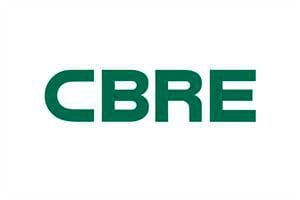 Ciudad de México | CMX | Mexico
Real Estate Consultancy specialized in providing solutions to investors developers occupiers and owners in all business lines.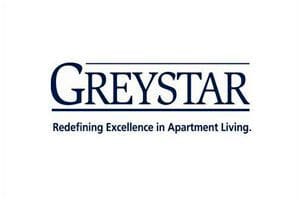 Mc Lean | VA | USA
Back in 1993, when Founder, Chairman, and CEO Bob Faith set out to build Greystar, he saw a highly fragmented multifamily industry that was more focused on assets than people. He envisioned the need for an industry leader, a blue-chip company that operated with the highest integrity and character in delivering world-class services to residents, property owners and investors in multifamily real estate. He said, "Why not us? Let's go be that company." With a winning strategy and a focus on people, Greystar set out to meet that need -- guided by the mission of enriching the lives of those we touch by doing things the right way. Greystar has learned what's important to people when it comes to a place to call home and the services that enhance the living experience. And that's why we put our heart and soul into providing beautiful living environments.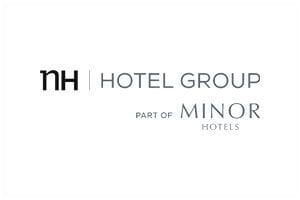 Bogotá | Colombia
NH Hotel Group part of Minor Hotels is an international hotel owner, trusted operator and investor, with a multi-national portfolio of over 530 properties. Through our Anantara, Avani, Elewana, Oaks, NH Hotels, NH Collection, nhow and TIVOLI properties, Minor Hotels operates in 50+ countries across Asia Pacific, the Middle East, Africa, the Indian Ocean, Europe and South America. Our excellence in achieving higher margins set us apart in the hotel industry (average>40% GOP Margin).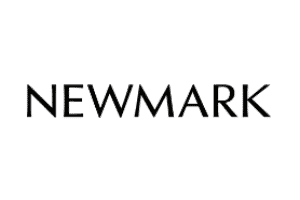 Ciudad de México, DF | Mexico
Newmark is one of the world's leading commercial real estate advisory firms. With roots dating back to 1929, our strong foundation makes us one of the most trusted names in the industry. Newmark prides itself on delivering the highest level of service to our clients to meet their needs and exceed their expectations. Newmark's fully integrated platform of services provides clients with a single-source solution for every phase of owning or occupying a property.

Mexico City | CMX | Mexico
Deloitte provides audit & assurance, consulting, financial advisory, risk advisory and tax & legal services to public and private clients spanning multiple industries. With a globally connected network of member firms in more than 150 countries, Deloitte brings world-class capabilities and high-quality service to clients, delivering the insights they need to address their most complex business challenges. Deloitte's more than 330,000 professionals are committed to making an impact that matters.

Ontario | Ontario | Canada
S2E is a canadian company established in 2006 in Waterloo, Ontario. We specialize in developing sustainable solutions and projects with a positive environmental impact, with a focus on the development of real state Smart Communities and Microutilities energy solutions.

MEX | Mexico
SiiLA Mexico's mission is to provide market intelligence of the commercial real estate sector with the highest quality standards. SiiLA Mexico is a cloud-based platform backed by the best technology, reliable methodology and advanced statistics. This has successfully positioned us in Latin America as a provider of objective data and specialized consulting that allows our clients to make informed decisions.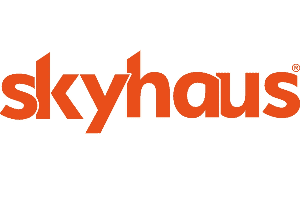 Mexico City | Mexico
 Global Businesses Inc was founded in 2002. It is a company focused in developing residential for sale or built-to-rent buildings in Mexico City. We are currently developing 22 sites. We are focused in Alcaldía (County) Benito Juarez, Miguel Hidalgo and Cuauhtemoc, with minor interests in Alvaro Obregon and Cuajimalpa Alcaldía.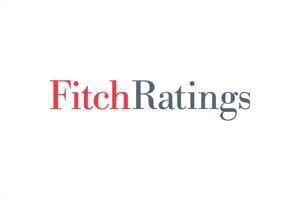 New York | NY | USA
Fitch Ratings is a leading provider of credit ratings, commentary, and research. Dedicated to providing value beyond the rating through independent and prospective credit opinions, Fitch Ratings offers global perspectives shaped by strong local market experience and credit market expertise. The additional context, perspective, and insights we provide help investors to make important credit judgments with confidence. Fitch Group is a global leader in financial information services with operations in more than 30 countries. Fitch Group is comprised of: Fitch Ratings, a global leader in credit ratings and research; Fitch Solutions, a leading provider of credit market data, analytical tools and risk services; and Fitch Learning, a preeminent training and professional development firm. With dual headquarters in London and New York, Fitch Group is owned by Hearst. For additional information, please visit fitchratings.com.
Participantes Confirmados