Líderes de la Conversación

Managing Partner - Real EstateEY - Ernst & Young - Costa Rica
Costa Rica

Director de DesarrolloGarnier & Garnier Desarrollos Inmobiliarios
Costa Rica
Desde el 2008, ocupa el cargo de Director de Desarrollo en Garnier & Garnier Desarrollos Inmobiliarios y miembro del Comité Ejecutivo de la empresa. Actualmente, también participa como vicepresidente en la Junta Directiva del Consejo de Desarrollo Inmobiliario de Costa Rica (CODI) y es miembro activo en la Cámara Costarricense de Construcción.

IDB
USA
Gilberto Chona. Especialista Líder en Economía Urbana. Banco Interamericano de Desarrollo (Washington, DC). Es un experto en la formulación y supervisión de planes de acción para la regeneración urbana en ciudades intermedias de América Central y el Caribe. En 2015-2017 se desempeñó como Coordinador Regional para el Programa de Ciudades Emergentes y Sostenibles (ESC) en la División de Desarrollo Urbano y Vivienda del BID.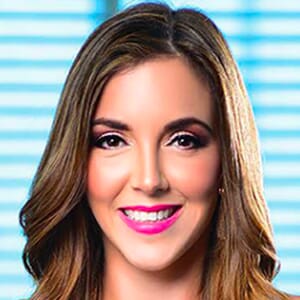 Executive Vice PresidentGrupo Karim's
Honduras
Es la Vicepresidente Ejecutiva de la division de Bienes Raices en Grupo Karim's, una empresa multinacional cuyo negocio principal recae en la manufactura textil y bienes raíces con operaciones en Centroamérica, Republica Dominicana, México, Estados Unidos y Pakistán.

Directora EjecutivaGuatemala Green Building Counsil
Guatemala
Acreditada Profesional como LEED Green Associate, Green Classroom Professional y TRUE Zero Waste Advisor, por el US Green Building Council, Acreditada EDGE Expert por parte de IFC - Banco Mundial y Multiplicadora B de Sistema B Internacional que promueve modelos de negocio de triple impacto: ambiental, social y económico. Actualmente cursando una Maestría en Innovación Social y Economía Solidaria en la Universidad de Salamanca. Directora Ejecutiva del Guatemala Green Building Council, organización no lucrativa cuyo propósito es lograr que en Guatemala, construir sostenible, sea la única manera de construir.
¿Qué características tiene una ciudad inteligente en Centroamérica? La pandemia ha actuado como un acelerador de tendencias no solo tecnológicas, sino también de desarrollo urbano y en el diseño de proyectos inmobiliarios. Según el Índice IESE Cities in Motion, San José es la ciudad más inteligente en Centroamérica, con mención de la Ciudad de Panamá y Guatemala también en la lista. En esta reunión, inversionistas, desarrolladores y expertos discutirán el rol del sector inmobiliario en adoptar nuevas tecnologías y prácticas sustentables para desarrollar ciudades resilientes en Centroamérica.
Ciudades Inteligentes - ¿Qué significa esto para los países centroamericanos?
El rol del gobierno - ¿Qué incentivos o programas existen para fomentar el uso de tecnologías sustentables en la construcción y planeación de activos inmobiliarios?
Retorno en la inversión - ¿Cuáles han sido los resultados que han obtenido los inversionistas y desarrolladores al integrar elementos inteligentes o sustentables en sus proyectos?
Enseñanzas de la Pandemia - ¿Qué cambios han hecho en proyectos inmobiliarios y como están diversificando no solo portafolios, sino también fuentes de financiamiento?
Estoy Interesado (No Miembos)
La participación está restringida a los miembros del Club y los eMembers.
Si prefieres contactarnos por correo electrónico, por favor envía a: [email protected]g.
Nuestro equipo te contactará pronto para confirmar tu participación
La participación está restringida a los miembros del Club y los eMembers.
Si prefieres contactarnos por correo electrónico, por favor envía a: [email protected].
Oportunidades de Patrocinio
GRI eMeetings ofrece una oportunidad única para que las empresas eleven su perfil frente a los más ejecutivos más importantes de la industria inmobiliaria en todo el mundo.
Contacta a nuestro equipo y ve las oportunidades de patrocinio y de branding de acuerdo a la estrategia de tu empresa.

Oportunidades de Patrocinio
Successful registration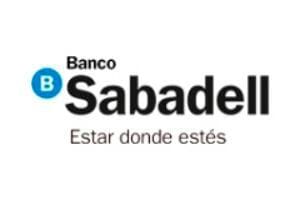 Ciudad de México | CMX | Mexico
Banco Sabadell es el cuarto grupo bancario privado español, integrado por diferentes bancos, marcas, sociedades filiales y sociedades participadas que abarcan todos los ámbitos del negocio financiero bajo un denominador común: profesionalidad y calidad. Un equipo dotado de los recursos tecnológicos y comerciales más modernos, y una organización multimarca y multicanal enfocada al cliente permiten a Banco Sabadell ocupar una destacada posición en el mercado en banca personal y de empresas.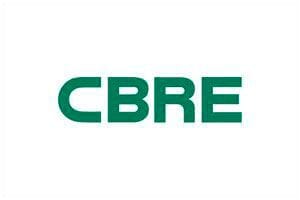 Frankfurt am Main | Germany
CBRE Group, Inc. is the world's largest commercial real estate services and investment firm (based on 2020 revenue). CBRE serves a diverse range of clients with an integrated suite of services. www.cbre.com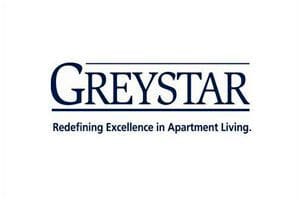 Mc Lean | VA | USA
Back in 1993, when Founder, Chairman, and CEO Bob Faith set out to build Greystar, he saw a highly fragmented multifamily industry that was more focused on assets than people. He envisioned the need for an industry leader, a blue-chip company that operated with the highest integrity and character in delivering world-class services to residents, property owners and investors in multifamily real estate. He said, "Why not us? Let's go be that company." With a winning strategy and a focus on people, Greystar set out to meet that need -- guided by the mission of enriching the lives of those we touch by doing things the right way. Greystar has learned what's important to people when it comes to a place to call home and the services that enhance the living experience. And that's why we put our heart and soul into providing beautiful living environments.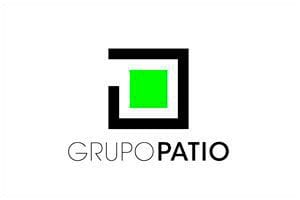 Santiago | Chile
Grupo Patio es una de las empresas líderes en el mercado de renta inmobiliaria en Latinoamérica y una de las plataformas de más alto crecimiento en la región. Cuenta con más de US$1,5 bn de activos bajo administración, invertidos en más de 70 activos inmobiliarios enfocados a renta y operando a través de sus 5 unidades de negocio: Patio Comercial, Patio Oficinas, Patio Industrial, Patio Residencial y Patio Capitales. Durante sus 14 años de operación se ha consolidado como una plataforma enfocada en la generación de valor en sus activos inmobiliarios mediante una gestión activa de su portafolio, desarrollo innovador de distintos formatos, así como un enfoque en productividad y eficiencias.

Miami | FL | USA
IHG franchises, leases, manages or owns nearly 5,200 hotels and 770,000 guest rooms in almost 100 countries, with nearly 1,500 hotels in its development pipeline. IHG also manages the world's first and largest hotel loyalty programme.

Ciudad de México, DF | Federal District | Mexico
Newmark Knight Frank (NKF) es una de las firmas más importantes de bienes raíces a nivel mundial y líder en consultoría inmobiliaria.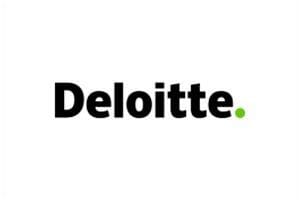 São Paulo | SP | Brazil
Deloitte es una de las empresas más grandes del mundo, brindando excelencia en servicios de gestión, consultoría y asesoría en 14 países, para más de la mitad de las empresas más grandes listadas en Fortune Global 500, así como a empresas e instituciones públicas, importantes clientes locales y multinacionales. en rapido crecimiento. Deloitte se compromete a orientar el crecimiento económico y apoyar una sociedad sostenible. Usar la experiencia de Deloitte para enfrentar desafíos y oportunidades es la puerta de entrada al crecimiento individual, el éxito empresarial y la creación de una sociedad próspera. Deloitte cuenta con un equipo de infraestructura y proyectos de capital que ofrece diversos servicios a lo largo del ciclo de vida del activo, combinando las mejores prácticas globales de su experiencia en los proyectos más grandes y complejos del mundo para ayudar a sus clientes a maximizar el valor de sus inverisones.

Ontario | Ontario | Canada
S2E Technologies es una empresa tecnológica canadiense especializada en la generación y utilización óptima de energía eléctrica con origen solar. Nuestro objetivo es generar un impacto ambiental positivo, sustentable y responsable en cada uno de nuestros proyectos, que se distinguen por entregar soluciones concretas diseñadas para el usuario final.

MEX | Mexico
La misión de SiiLA México es proporcionar inteligencia de mercado del sector inmobiliario comercial con los más altos estándares de calidad. SiiLA México es una plataforma basada en la nube respaldada por la mejor tecnología, metodología confiable y estadística avanzada. Lo anterior nos ha posicionado de manera exitosa en Latinoamérica como un proveedor de datos objetivo y de consultoría especializada que permite a nuestros clientes tomar decisiones informadas.
This eMeeting is exclusive
for Premium members