Stable bid and ask gap or inflation, vacancy and ESG downfall?

This is a Hybrid Club Meeting

Co-host
2nd March
08:30 - 11:00 | Central European Time (GMT+1)
Join the event by applying for a membership.
Applying leaders will be validated by our team that will get in touch with more information to join the club. This membership will grant you access to our global community, allowing you to connect with more than 10K members, as well as to participate in our exclusive events.
Successful registration
Request your pass
Request your pass for the in-person version by including your information below
Successful registration
Credit: Drone in Warsaw / AdobeStock
After a turbulent 2022, the CEE office real estate markets still saw positive market fundamentals and demand by a return to the office, vacancies are still creeping up and there seems to be a price discrepancy between buyers and sellers. Yet, Geopolitical impacts, higher inflation & increased interest rates might be the biggest impacts on the sector over the next coming months, making the future of offices questionable. With cyclical and structural shifts to the sector, will prime commercial offices still be the jewel in the crown for portfolios or are smart investors, owners, operators and developers rethinking their game to reposition office assets and unlock value?

GRI Club CEE members will come together for a collegial discussion on the future of the CEE office markets, designed for those with AUM and capital at risk in CEE, the conversation is designed to foster dealflow, engage with peers and meet new partners.
The discussion will touch upon:
Pricing - Dangerous inflation, increase in construction costs and ESG
regulatory restraints?

FDI Capital - Has there been a slowdown or never better?

Bid & Ask Gap - Are we seeing sellers rethinking prices?

ESG & Sustainability - The new defining factor for core or super core?

WFH, Mixed Use, Flex, Tech & ESG - How is demand changing and how to remain competitive?

Tenant Experience & Preferences - What are different types of tenants really looking for?

Where to chase yields? Core, Core+ or Repositioning?



Timetable
08:30 - 09:00 | Registration
09:00 - 10:00 | GRI-style Discussion
10:00 -11:00 | Networking
What is a Hybrid Club Meeting? How can I participate?
Our discussion co-chairs kick off the knowledge exchange. After that, you can join it as much as you like:
peer-to-peer, capital to product, and behind closed doors.

What is a Hybrid
Club Meeting
An exclusive, private and regular gathering of the Club Members. At the same time, some participants join online and some meet in-person.
Who can join
Senior investors, lenders, asset owners and developers active in the real estate market.

How to join online
Click on "Join the Event". After that our team will check your eligibility. If you qualify, you will receive your GRI eMembership (no cost, contract or expiration date). How to join in-person
Click on "Request your Pass". You need a premium membership to join. Contact our team to learn more about the benefits.
Meet our exclusive format.
GRI has no speakers, no presentations. Instead, you have a selection of closed-door discussions where everyone can participate.
Much like a conversation in your own living room, the dynamic environment allows you to engage with your peers in an informal and collegial setting.
Become a Sponsor
Contact our team and check the sponsorship and exposure opportunities according to the strategy of your company.
Sponsorship opportunities
Include your information below to apply for sponsorship opportunities
Successful registration

Warsaw | Poland
With the largest commercial real estate team in Europe and one of the biggest worldwide, CMS is well positioned to help investors, funders, developers, landlords and occupiers navigate all aspects of the real estate market and maximise their assets. Whatever the size and scope of your project or deal, with almost 800 real estate lawyers in 42 countries we have the resources to meet your needs quickly and efficiently, offering expert advice. We have been active in real estate in our markets for decades, so we understand the culture, the economic context, the local legal context and the history.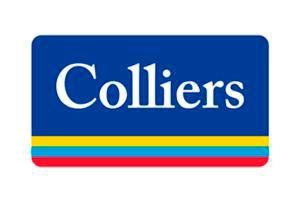 Warsaw | Poland
Colliers (NASDAQ, TSX: CIGI) is a leading diversified professional services and investment management company. With operations in 68 countries, our more than 15,000 enterprising professionals work collaboratively to provide expert advice to maximize the value of property for real estate occupiers, owners and investors. For more than 25 years, our experienced leadership, owning approximately 40% of our equity, has delivered compound annual investment returns of almost 20% for shareholders. In 2019, corporate revenues were more than $3.0 billion ($3.5 billion including affiliates), with $33 billion of assets under management in our investment management segment.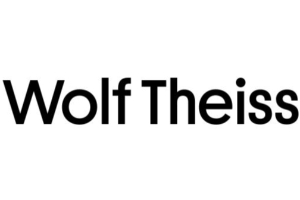 Warsaw | Poland
Wolf Theiss is one of the leading law firms in CEE and SEE. We have built our reputation on a combination of unrivalled local knowledge and strong international capability. We opened our first office in Vienna 60 years ago. Our team now brings together over 340 lawyers from a diverse range of backgrounds, working in offices in 13 countries throughout the CEE and SEE region. Over 80% of our work involves cross-border representation of international clients, and we offer full range of services.

Global Talent is a boutique recruitment agency dedicated exclusively to the Real Estate and Infrastructure markets. With specialized know-how in these sectors, our mission is to find true talent that can transform your company.
This event is exclusive for GRI members.