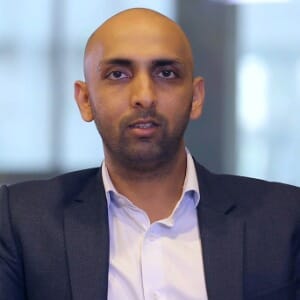 Founder & Managing DirectorSILA
India
After working at George Weiss Associates, a $3 billion hedge fund in New York, Sahil moved back to India to pursue his passion for entrepreneurship. Along with his younger brother Rushabh, they started SILA to explore opportunities in the Indian Real Estate sector. Over the last decade, SILA has scaled to manage over 60 million sqft., with 6000+ employees across India. In 2019, SILA ventured into Real Estate Development in the Mumbai Metropolitan Region, currently constructing approx. 500,000 sqft.

Sahil's track record over the last few years led him to be named in Entrepreneur Magazine's '35 under 35' list in 2018. Sahil is also an avid sportsman, and was a member of the Indian National Squash team.
Thursday, 22nd July
16:00 - 17:15 | Indian Standard Time (GMT+5:30)
Submit your interest (Non-members)
Participation is restricted to Club Members and eMembers.
If you would prefer to contact us by email, please send to [email protected].
Our team will get in touch with you soon to confirm your participation
31 people are attending
Credit: @Rupixen / Unsplash
EVENT MANAGERS
Anubha

Garg
Director, India
GRI Club
Tanya

Tandon
Country Head, India
GRI Club

Anubha
Director, IndiaGRI Club
With 13 years of experience, Anubha currently leads the Business Development strategy, New Members & Sponsors Acquisition, Content curation, Event production for the GRI India Real Estate Club. She also has experience in Sales Consulting for start-ups. She has sold high-value solutions across diverse Industries: Food & Facilities Management, Marketing & Advertising (Branded Alliances, Event Sponsorships, ATL & BTL activities), Database Services etc.
 A computer engineer to a strong sales professional - key traits leading this career journey have been a keen client need assessment aptitude, analytical approach, business & financial acumen, data-driven decision making, ability to learn fast and a persistent determination to help clients.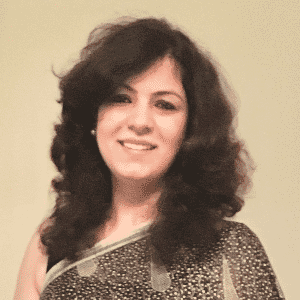 Tanya
Country Head, IndiaGRI Club
First come, first served.
Premium eMeeting by SILA;

Very limited number of seats;

All participants must have their cameras on in order to participate.
Indian Real Estate market has faced growth and promising periods in many asset classes that have performed well with good perspectives in short and long term.
Based on this overview, we will discuss what moves the investment decision process, which drivers are the most relevant for fund managers to surf the best waves, according to the emerging trends
Discussion will touch on:
Where are fund managers spending their time? What asset classes, cities and trends influence their decisions?

Deal flow - are distress deals still available, or are their return expectations moving from 20+% IRR spoke about 12 months ago, down to the mid teens IRR%?

Shift from Commercial to Residential - Is it here to stay for the next 12-18 months?

Deal Structures - any interest in Equity Capital, or still Mezz/Debt structures?
Sponsorship opportunities
GRI eMeetings offers a unique opportunity for companies to raise their profile in front of the most senior executives of the Real Estate industry worldwide.
Contact our team and check the sponsorship and exposure opportunities according to the strategy of your company.

Sponsorship Opportunities
Successful registration