Stéphane
CEOWojo
France
Stéphane Bensimon, President of Wojo, has a Master of Business from HEC Paris, and degrees from Sup de Pub and the École Hôtelière de Paris. He joined Wojo after a long and successful career with AccorHotels, most recently as the group's Southern European Deputy CEO. Stéphane is recognized for having launched the brand Ibis Styles in 2010, which includes over 200 hotels in France today.

Bernard
PrésidentReal Estech
France
He began his career at the Direction générale des impôts (1970-1983). He joined GAN group as Director, Director of Life Insurance Management (1990-1993), Chairman of Socapi (1992-1996), Deputy-CEO and Executive Vice-President of Insurances (1993-1996). He was Chairman of the CIC (1994-1996). He joined Crédit Agricole in 1996, Deputy CEO (1998-2003), Deputy Director of Operations and Logistics, Director of Operations and Logistics, Director of the Real Estate, Purchasing and Logistics Department, and Vice-Chairman of Predica, CEO of Predica (2009), Director of the Insurances Department. From 2010 to 2018, he has been Chairman of the Board of Directors of Gecina and also CEO. He is President of Viparis (congresses and exhibitions) since 2017.

Cécile
VP Corporate Real Estate & FMRenault
France
Cécile joigned Groupe Renault in 2013 as VP Real Estate & FM, in charge of over 600 sites in 40 countries for a total 13 million sqm of factories, showrooms & garages, warehouses, office and R&D buildings. In 2016 her job was enlarged as Renault-Nissan Alliance Global Director, Facility Management. After graduating from HEC in 1983, Cécile worked in Mergers & Acquisitions for 10 years (JP Morgan, Marceau Investissement & PPR) and has been active for 25 years in Corporate Real Estate (PPR, GE, AOS Studley & Renault). Cécile is Fellow of the RICS, SFAF member, co-founder of Voxfemina. She is active in several professional and non profit organizations. Cécile seats on the board of GEODIS ( owned by SNCF) and SLI created by APE.

Frédéric
Global Head of Real EstateL'oréal
France
Frédéric joined L'Oréal as Global Head of Real Estate in June 2015. He is managing a portfolio of about 4 billions of sqm : Offices, Wharehouse, Retail, Factories, and Research Center. This portfolio is spreed in more than 70 countries. He was General Manager for 10 years (2005-2015) within ING Real Estate Finance. He built up the team and developed a profitable real estate business in France resulting a total production of 9 billions. He was previously Head of the Real Estate and Infrastructure Project Finance Department at Arthur Andsersen / Ernst & Young Corporate Finance (2000-2005) and Director at Crédit Lyonnais (1993-200). Before that, he was a developer at Vinci Group (1989-1993)

Lhocine
Head of Real EstateAir France
France
Lhocine is head of Air France real estate projects department, based near Paris, France. As project owner, he manages real estate projects such as offices, headquarters, industrial facilities (hangars, logistic buildings), airport premium lounges and in town sales points, in France and abroad. He holds a Master's degree in civil engineering from ESTP Paris.
L'immobilier de bureaux est une classe d'actif incontournable pour les investisseurs et les utilisateurs qui les occupent. La crise actuelle et le confinement ont imposé un changement dans les modes de travail. Quels seront les impacts à court, moyen et long terme de la crise actuelle sur de l'offre locative de bureaux, et par ricochet sur leurs valeurs? Ce e-meeting permettra aux membres d'échanger sur le sujet à la lumière des réflexions et besoin de grands utilisateurs du bureaux en France.


Participation limitee aux membres et aux e-membres.
Si vous préférez nous contacter par email, n'hésitez pas à envoyer un email à l'adresse [email protected].

Attalia
Club Director, FranceGRI Club
+44 207 121 5076
+44 207 121 5076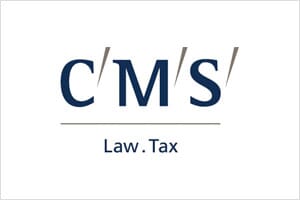 Warsaw | Poland
With the largest commercial real estate team in Europe and one of the biggest worldwide, CMS is well positioned to help investors, funders, developers, landlords and occupiers navigate all aspects of the real estate market and maximise their assets. Whatever the size and scope of your project or deal, with almost 800 real estate lawyers in 42 countries we have the resources to meet your needs quickly and efficiently, offering expert advice. We have been active in real estate in our markets for decades, so we understand the culture, the economic context, the local legal context and the history.

Need help?
WhatsApp Assistance
Monday to Friday - 8:30 a.m. to 6:00 p.m.