Beyond Evergrande: the revitalization of the Chinese Real Estate Market
Tuesday, 5th October
17:00 - 18:00 | Singapore Time (GMT+8)
Join the event by applying for a Courtesy membership
Successful registration
37 people are attending
Credit: Xavier Summer
EVENT MANAGERS

Caroline
Director RE Asia PacificGRI Club
Caroline Zurakowski (祖拉) is a Director, Real Estate - Asia Pacific based in Shanghai, China. Caroline has extensive, cutting-edge understanding of the technologies and best practices that drive today's businesses in China. She holds a BA in International Relations, a Master in Science and Security from King's College London and a Business Administration and Management course at JiaoTong University. She has been working in Innovation Consulting in China since 2019, hosting over 500 Investors and C-Level Executives from +200 different organizations. Now she is responsible for the GRI expansion across Asia-Pacific region.
+8615601717339
+8615601717339
The real estate market is not only a key part of the Chinese economy but also an integral component of China's financial system.
As investors around the world have been watching the US$300 billion debt crisis for China's property giant Evergrande unfold, it's a critical moment for the Chinese leadership, which has been working on the realignment of its economic development path.
This virtual 1 hour Zoom eMeeting will be the first of a series of discussions about the revamp of the business model of Chinese property firms and the revitalization of the Chinese Real Estate market.
This event will gather experts ranging from academia, investors, and developers to exchange ideas and sentiments about the market.
Topics:
Short term risks of this transition
How could this affect different regions of the globe?
Sponsorship opportunities
GRI eMeetings offers a unique opportunity for companies to raise their profile in front of the most senior executives of the Real Estate industry worldwide.
Contact our team and check the sponsorship and exposure opportunities according to the strategy of your company.

Sponsorship Opportunities
Successful registration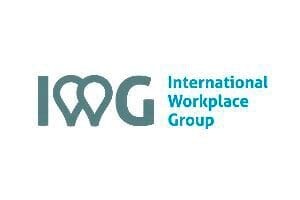 London | London, City of | United Kingdom
IWG is the leading global workspace provider with more than 3300 business centers across the globe. IWG has built an unparalleled network of office, co-working and meeting spaces for companies to use in every city in the world. Through our network of workspaces, IWG enables businesses to enhance productivity and connect over 2.5 million like-minded professionals.