Credit: everything possible / Shutterstock
UK Beds, Sheds & Meds
Capital allocations and developments of BTR, serviced residential, logistics, light industrial and life sciences real assets across the UK
Wednesday, 24th March
14:00 - 15:00 | Greenwich Mean Time (GMT+0)
Submit your interest (Non-members)
Participation is restricted to Club Members and eMembers.
If you would prefer to contact us by email, please send to [email protected].
Our team will get in touch with you soon to confirm your participation
21 people are attending
EVENT MANAGER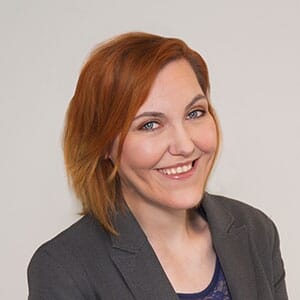 Kirsty Stevens
Kirsty Stevens
Global Head, Content & Production | Senior Director, UK Accounts
GRI Club
0787150599
12 years experience within conference production in infrastructure, tax, finance and real estate. Previously working with RICS for four years helping drive the global CPD rollout. I have been with GRI Club for over 4 years, from Sales Director, UK Markets Director, Content Director and now as Global Head of Content with Sales Specialty within our Europe and USA markets. Ask me about our European events,asset class specialisms and connecting wtih investors globally. BA Hons in Philosophy from Kings College London, hobbies include Rugby, Theatre Production and Time Out Tastemaker.
Living, life sciences and logistics remain preferred sectors for investors for 2021, having proved durable and resilient from both an occupier and capital performance perspective in 2020. Thus, against a backdrop of the coronavirus pandemic and political uncertainty, does it make sense to hone in on the long term demand drivers to fuel current acquisitions and capital allocations?
Is the future of UK & Ireland long term gains all about 'beds, meds 'n' sheds'?
This private debate is by invitation only for senior real estate professionals and members of the GRI club. Benefit by engaging in candid conversation with seasoned real estate leaders and your peers to evolve and expand your portfolios across UK and Ireland real assets.
The Beds, Meds & Sheds Formula For Long Term Portfolio Resilience - Strategically safe?

New UK & Ireland Hotspots?

Urban Living, Logistics Supply Chains and Occupational Markets Driving 2021 Returns?

Assessing Acquisitions, Capital & New Development Funding

Presenting Value Across the Risk/Reward Spectrum & Aligning Clients' Return Expectations

Assessing Best Yield Spread for Multifamily & Mid Market BTR, Student & Care Homes

Healthcare Tenant Demands - Labs, living and life sciences growth potential?

Sheds - Making the numbers works for expansion?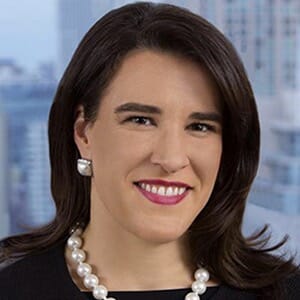 Carrie
Managing PartnerGreene Park Capital
USA
Carrie Hiebeler invests in international and domestic healthcare opportunities - including hospitals, clinics, MOB, research life sciences. Her previous role was at Ventas (NYSE: VTR) where she was responsible for strategic growth including international expansion, new investments including hospitals and Academic University healthcare real estate. She started her career at DLJ in Equity Research covering major multinationals. From 2005-2012 she was at Bank of America Merrill Lynch's healthcare Investment Banking Division. She has an undergraduate degree from Northwestern University in Biomedical Engineering as well as an MBA from The Wharton School at the of University of Pennsylvania where she majored in Finance & Healthcare Management.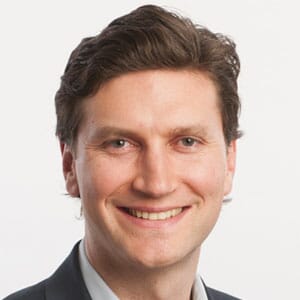 Charles
CIOMoorfield
United Kingdom
Charlie joined Moorfield in 2005 and sits on the Board and Investment Committee as Chief Investment Officer. As CIO he is responsible for overseeing investment strategy and portfolio construction and is closely involved in fundraising activities. Since 2005 Moorfield has raised five private equity real estate funds; four Moorfield Real Estate Funds (MREFs) together with a dedicated senior housing platform, Moorfield Audley Real Estate Fund (MAREF). Prior to joining Moorfield Charlie worked in corporate finance at Lazard in the real estate advisory group.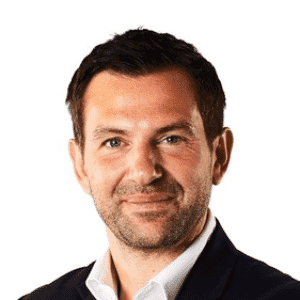 Johnny
Chief Executive of Moda & OwnerCaddick Group PLC
United Kingdom
Johnny and his father Paul Caddick run the Caddick Group of companies. Founded in 1979, it has grown to become one of the largest and most successful privately-owned property companies in the UK. In 2009, Johnny established Caddick Group's residential development business with Vauxhall Sky Gardens, London. This was followed by the creation of Moda in 2013, the fastest growing Build-to-Rent (BtR) platform in the UK. Moda is backed by some of the world's leading institutional investors and has a pipeline of 8,000 homes with a development value of £2.5bn. Moda's flagship neighbourhood, Angel Gardens in Manchester, opened in 2019. Later this year, The Lexington in Liverpool, and Springside in Edinburgh will open their doors.

Josh
Managing DirectorHarrison Street
United Kingdom
Mr. Miller joined the firm in 2014 and is a member of the firm's Management Committee. As a Managing Director in the Transactions group, he is responsible for sourcing, analyzing, and closing private equity investments within the firm's areas of specialty real estate, with a primary focus on the firm's activities in international markets. Prior to joining Harrison Street, Mr. Miller was a Vice President in the investments group at Equity International, a real estate private equity firm investing in operating companies in international emerging markets.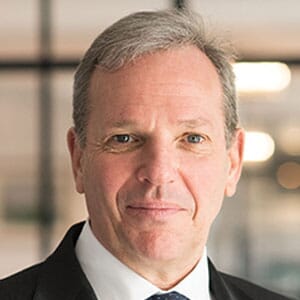 Nick
CEO & FounderAudley Retirement Villages
United Kingdom
Nick Sanderson is the founder and CEO of Audley Group. In the 1980s he founded, operated and then sold Beaumont Healthcare, one of the first corporate providers of private pay nursing care homes. Nick created Audley to develop a portfolio of private retirement villages and as one of the founders of the retirement village sector in the UK, he has acted as an adviser to public and private sector organisations. Nick is also Chair of the Associated Retirement Community Operators (ARCO).

Richard
Executive DirectorTrinity Investment Management
United Kingdom
A collection of real estate companies, investing in UK & EU targeting innovation focused real estate and affordable multi-family housing.

Robin
Head - Real Estate CapitalSchroders
United Kingdom
Robin Hubbard is a Head of Real Estate Capital at Schroders, where he has responsibility for investor coverage, product structuring & development and reporting for all real estate joint-ventures and funds globally. He joined Schroders in 2018 and is based in London. Previously, Hubbard was Director, Investor Relations and Business Development at InfraRed Capital Partners from 2012 to 2018, responsible for capital raising and investor coverage for real estate globally. He was Executive Director at CBRE Capital Advisors from 2009 to 2012, leading teams engaged in debt and equity raising and corporate finance across the UK and Europe.

Steven
Founder & CEORUNLABS
United Kingdom
Participation is restricted to Club Members and eMembers.
If you would prefer to contact us by email, please send to [email protected].
Submit your interest (Non-members)
Participation is restricted to Club Members and eMembers.
If you would prefer to contact us by email, please send to [email protected].
Our team will get in touch with you soon to confirm your participation
Sponsorship opportunities
GRI eMeetings offers a unique opportunity for companies to raise their profile in front of the most senior executives of the Real Estate industry worldwide.
Contact our team and check the sponsorship and exposure opportunities according to the strategy of your company.

Sponsorship Opportunities
Successful registration

Neuilly-Sur-Seine | France
CMS Francis Lefebvre Avocats is one of the leading international corporate law firms. It is ranked 2nd largest law firm in France by revenue. Its deep roots, unique positioning and highly recognised expertise enable it to deliver innovative, high-value-added solutions in Tax, Business, Corporate and Employment law. CMS provides a wide range of expertise across 19 expert practice and sector areas including Banking and Finance, Commercial, Competition, Corporate, Dispute Resolution, Employment, et

Warsaw | Poland
Colliers International (NASDAQ, TSX: CIGI) is a leading diversified professional services and investment management company. With operations in 68 countries, our more than 15,000 enterprising professionals work collaboratively to provide expert advice to maximize the value of property for real estate occupiers, owners and investors. For more than 25 years, our experienced leadership, owning approximately 40% of our equity, has delivered compound annual investment returns of almost 20% for shareholders. In 2019, corporate revenues were more than $3.0 billion ($3.5 billion including affiliates), with $33 billion of assets under management in our investment management segment.

Milan | Italy
The Duff & Phelps Real Estate Advisory Group (REAG) provides real estate advisory services tailored to meet the requirements of specific jurisdictions and aims to develop and increase the value of individual assets or properties. REAG has a network of over 750 professionals across Europe. Duff & Phelps is the premier global valuation and corporate finance advisor with expertise in complex valuation, dispute and legal management consulting, M&A, real estate, restructuring, governance and regulatory consulting. The firm's more than 2,000 employees serve a diverse range of clients from offices around the world.

Warsaw | Poland
Wolf Theiss is one of the leading law firms in CEE and SEE. We have built our reputation on a combination of unrivalled local knowledge and strong international capability. We opened our first office in Vienna 60 years ago. Our team now brings together over 340 lawyers from a diverse range of backgrounds, working in offices in 13 countries throughout the CEE and SEE region. Over 80% of our work involves cross-border representation of international clients, and we offer full range of services.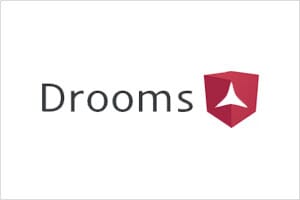 Frankfurt | Germany
Drooms is the leading provider of data rooms in Europe, connecting professionals and information in the worlds´ real capital markets. Our mission is to drive the transformation of manual processes into smart digital workstreams by connecting data and professionals across boundaries. We are expanding our tools and services around the globe through online, direct and indirect distribution channels with our passionate people, the main driver of our success.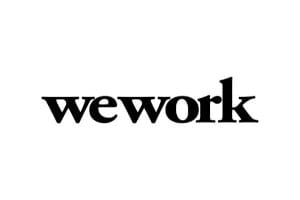 London | United Kingdom
WeWork is a global network of workspaces where companies and people grow together. We transform buildings into dynamic environments for creativity, focus, and connection. More than just the best place to work, though, this is a movement toward humanizing work. We believe that CEOs can help each other, offices can use the comforts of home, and we can all look forward to Monday if we find real meaning in what we do.

Lisbon | Portugal
Smeg is an Italian manufacturer of designer appliances. Appliances designed with the collaboration of top architects worldwide. This combination of performance, style and attention to detail is the perfect expression of products made in Italy.