Looking ahead into 2021, how might the CEE real estate transaction and investment landscape behave across the different asset classes and regions? From the sharp increase in investment appetite for logistics and light industrial assets, the ever bankable BTR sectors, to potential obsolete and distressed opportunities in the retail, hospitality and office sectors, what challenges and opportunities might one expect in the coming months?

This eMeeting will take a pulse check on the asset classes set to prove resilient through short term Covid shocks and what long term trends to bank on.

2021 CEE Outlook - Which assets are winners, which losers?
Residential - Supply and demand
Logistics - E-commerce upswing, yields tighter, how to make money?
Workspace - Obsolete space or chance to re-imagine?
Retail & Hospitality - Just for opportunistic players now?
Alternatives - What to bet on and position in the CEE market?
Poland - Still the king of capital allocations?
Rising Stars - Which Cities are up & coming post Covid?

Mark
Director Investment ServicesColliers
Czech Republic
Mark is responsible for advising clients in relation to the acquisition and on sale of real estate across all sectors in Poland and CEE. Mark has over 21 years' experience in the real estate industry. He was previously head of acquisitions at Prime Kapital, an integrated real estate developer, investor and operator in CEE, prior to which he was a director at Pradera, a specialist retail investment manager, where he established the company's offices and retail asset management platforms in both Poland and the Czech Republic. He was also the head of Capital Markets for Cushman and Wakefield in the Czech Republic, where he led the acquisition and sale of over EUR 2 bln worth of assets. Mark is a member of RICS.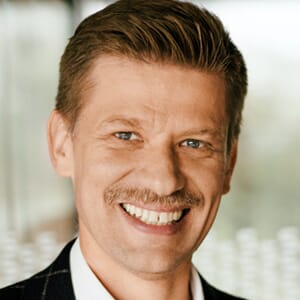 Adrian
Head of Divestments CEESkanska Property Poland
Poland
As Head of Divestments at Skanska's commercial development unit in CEE, Adrian is responsible for sourcing buyers and conducting transaction processes in Poland, the Czech Republic, Hungary and Romania. While working at Skanska, Adrian has divested over 40 office buildings totaling almost EUR 2 bn. He has also expanded Skanska's clients portfolio by 15 new buyers. Moreover, Adrian was involved in the sales process of Skanska's asset in London and Helsinki. Adrian started his professional career in 1997 at Gerald Eve International. He went on to work for Knight Frank and GE Capital Golub Real Estate. Prior to joining Skanska in 2013, he worked for Echo Investment as the director responsible for the company's asset divestments.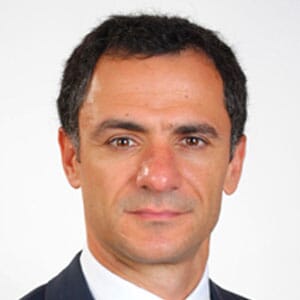 Dobrin
CFO & Head of Capital MarketsLion's Head
Bulgaria
Dobrin Staikov serves as CFO & Head of Capital Markets at Lion's Head. Prior to this he joined AG Capital's executive team in July 2016 after over 12 years at EBRD in London. At EBRD he developed the bank's distressed asset & non-performing loan financing and investing practice and enhanced the private-equity type business in Central and Eastern Europe (CEE), Turkey and North Africa. He was also part of the Deutsche Bank (London) Emerging Markets Structuring team with focus on the CEE region. He has been a board member of equity investee companies across CEE and Turkey. He holds MBA from INSEAD and is chartered certified accountant in the UK (ACCA).

Nebil
Co-Owner & Managing PartnerGriffin Real Estate
Poland
Nebil Senman is Co-Owner and a Managing Partner of Griffin Real Estate, the largest and most active investment manager in private equity real estate in CEE with equity invested over EUR 2BN and AuM of over EUR 5BN. Previously, Nebil was heading for nine years Oaktree's German and Polish real estate investments and operations, leading transactions an setting-up new platforms worth several billion Euro. Before joining Oaktree, Nebil spent eight years within the real estate advisory and corporate finance division at Ernst & Young Real Estate (previously Arthur Andersen) where he held different managerial positions.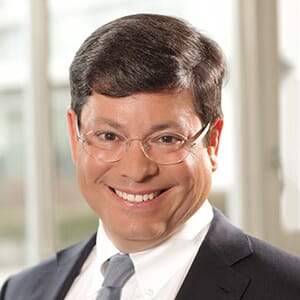 Noah
Chairman & CEOWING
Hungary
Wing's Chairman & CEO, and shareholder. Has worked in CEE since 1990, and held the position of Wing's Chairman & CEO since the company's establishment in 1999. During this time he was tasked with the establishment of Wing, management of the company's integrated investment and development activity, its office, retail, industrial, hotel and residential projects and services portfolio as well as its international expansion in Poland via its stake in ECHO Investment where he is Chairman of the Supervisory Board. Graduated from Princeton University (Woodrow Wilson School of Public and International Affairs, Princeton University – BA) and the Diplomatic Academy of Vienna – MA). Speaks English, Hungarian, French, German and Spanish.

Sebastian
Network Development DirectorIWG
Poland
Expert in commercial real estate in CEE region. Leader experienced in office market, retail development, sales and operations. Senior executive in IWG, LPP S.A., C&A and board member in CEERES. Network Development Director for Eastern Europe in IWG/Regus since 2015. Lease and Expansion Director for CEE in LPP ( 2014-15 ). Senior Expansion and Real Estate Manager at C&A in years 2008-14. Country Manager for C&A Poland in 2004-2008. Education background: MBSc at Cracow University of Economics.

Walter
Managing Director, Head of REF CEEpbb Deutsche Pfandbriefbank
Germany
Dr. Walter Hampel is a Managing Director for Deutsche Pfandbriefbank and is based in Munich, dealing with clients active in the CEE Markets as well as International clients across Europe. Walter has been active in the CEE property markets for more than twenty years, including seven years based in Prague between 1995 and 2001 as a real estate lender for Austrian and German banks.
Participation is restricted to Club Members and eMembers.
If you would prefer to contact us by email, please send to [email protected].
Submit your interest (Non-members)
Participation is restricted to Club Members and eMembers.
If you would prefer to contact us by email, please send to [email protected].
Our team will get in touch with you soon to confirm your participation

Julia
Production Manager - EuropeGRI Club
+447933254030
+442071215067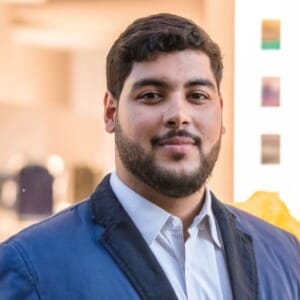 Victor
Portfolio & Account Manager - DACH -GRI Club
Account Manager & Business Development for the DACH Region
+44 07307 984285
+44 20 7121 5060
Sponsorship opportunities
GRI eMeetings offers a unique opportunity for companies to raise their profile in front of the most senior executives of the Real Estate industry worldwide.
Contact our team and check the sponsorship and exposure opportunities according to the strategy of your company.

Sponsorship Opportunities
Successful registration