Credit: Alessio Rinella / Unsplash
Updates on Airport Concessions in Brazil
CO-HOST
Tuesday, 9th February
10:00 - 11:15  |  Brasilia Time (GMT-3)
Submit your interest (Non-members)
Participation is restricted to Club Members and eMembers.
If you would prefer to contact us by email, please send to [email protected].
Our team will get in touch with you soon to confirm your participation
96 people are attending
EVENT MANAGER

Kelly
Key Account DirectorGRI Club
Kelly Naomi Tamaribuchi is responsible for Business Development in the Infrastructure Division at GRI Club. Joined the company in 2017, speaks English and Spanish and today manages clients in almost all Latin America and USA. She is also coordinating eMeetings in Chile, Peru and Brazil. Post graduation in Marketing (Mackenzie University), has more than 15 years in Sales experience.

https://www.linkedin.com/in/kellytamaribuchi/
Updates on Airport Concessions in Brazil
The 6th Airport concession round is expected to raise USD1.3bn in investments. For this bidding round whose auction has been scheduled for April 7, the concessions were divided in three clusters: six airports in the central region of the country (with Goiânia/GO as the most important airport), seven in the north (with Manaus/AM as the most important airport) and nine in the south (with Curitiba/PR as the main airport).
The pandemic crisis had an impact on the initial feasibility studies, causing contractual and modelling changes for the sixth and seventh round due to these necessary adjustments and updates, in order to minimize the impacts for investors.

Eduardo
Eduardo
Hayden Carvalhaes Neto
PartnerLefosse Advogados
Brazil
Eduardo Hayden Carvalhaes Neto holds a PhD and a Master's Degree in Public Law issued by the University of São Paulo, graduated in Law at the São Paulo Catholic University and is the partner responsible for the Public Law and Regulation of LEFOSSE. His work focuses in concessions, PPPs, concessions, public procurement, public services and regulated markets (energy, aviation, logistics, transportation, telecoms, mining, roads, airports, seaports, construction and O&G, among others). He is the President of the Brazilian Association of IT and Communications (ABDTIC) and a member of the International Bar Association and of the Brazilian Bar Associations at São Paulo, Rio de Janeiro and Brasília.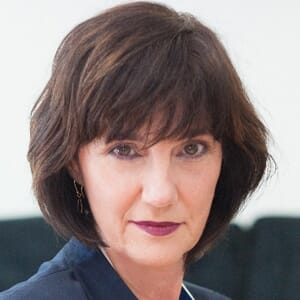 Andreea
CEO Fortaleza & Porto AlegreFraport
Brazil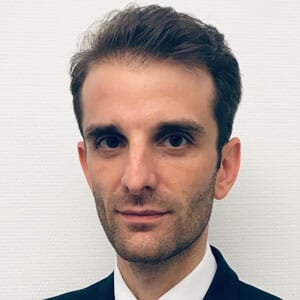 François
Commercial Director LatamFerrovial
Spain
Born in 1983, François Deveza has a Master of Engineering from Ecole des Mines de Nancy (France). He started his career in 2008 as a strategy consultant in Paris for Mars & Co. In 2012 he joined SNCF (French railway operator) as a Senior Consultant and appointed on the Project of Railway Reform. In 2015, he held the position of Project Director at Groupe ADP International, in charge of Latam. François Deveza is currently Commercial Director Latam at Ferrovial Airports and Power Infrastructure (electric transmission lines).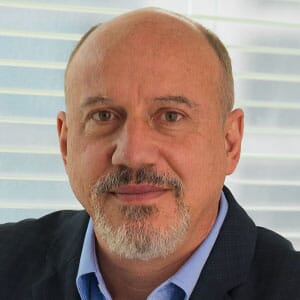 Marcelo
Head - AirportsSocicam
Brazil
Marcelo is Director of the Airports Division of the Socicam Group. Since September 2018 is responsible by the management of the Group's airports. Graduated Civil Engineer from Mackenzie Presbyterian University. MBA in Administration, Economics and Marketing by the Getúlio Vargas Foundation, in São Paulo. Marcelo worked in the Operations area at Gafisa before 1986, when he joined the Camargo Corrêa Group. Acted in structuring business as the Parking Concessionaire Congonhas, the first concession in the airport area, Nova Dutra and Rio Niterói Bridge, the creation of the Companhia de Concessões Rodovias (CCR) in 1997 and the Belo Monte Power Plant, as an advisor to the Power plant.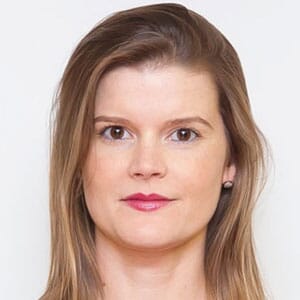 Martha
Special SecretaryPPI
Brazil
Director of the Civil Aviation Regulation and Competition Department (DERC) of the Civil Aviation Secretariat (SAC-PR), from 2011 to 2016, and coordinator of the Civil Aviation Policy Department, in 2010. She was the first woman to hold the position of CEO of Infraero, January 2018. Master in Economics from the University of Brasilia / UnB, specializes in Public Policy and Government Management, graduated from the National School of Public Administration / ENAP. He also holds a Bachelor of Law from the University Center of Brasilia / UniCEUB and a Bachelor of Economics from the University of Brasília / UnB.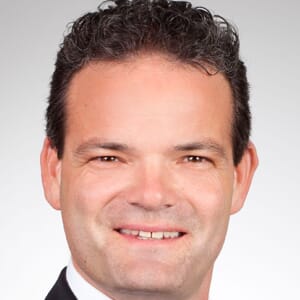 Ralf
Managing DirectorMunich Airport International
Germany
Ralf is leading Munich Airport's International Business since 2010 and created Munich Airport International in 2017 which he leads as Managing Director. He has been working in the aviation sector since more than 16 years with vast experience in airport planning, operations and management. Ralf successfully expanded Munich Airport's international activities from consulting to management and investments. He developed a group of companies with more than 100 aviation experts supporting governments, airport operators or infra investors with advisory. He is chairman of the Board of various companies and member of the core leadership of FMG, the operator company of Munich Airport, the only 5-star airport in Europe and Top 5 Airport in the World.

Ronei
National Aviation SecretaryBrazil's Ministry of Infrastructure
Brazil
Ronei Saggioro Glanzmann is an economist graduated from the Federal University of Juiz de Fora, with an MBA in Capital Markets from the Getúlio Vargas Foundation (FGV) and a specialization in Welfare Economics from the Universidad Pablo de Olavide in Seville, Spain. He has been a career analyst at the Central Bank of Brazil since 2003, having been assigned to the National Civil Aviation Agency (ANAC) in 2006, where he served, among other duties, as Manager of Statistical Analysis and Market Monitoring and representative of Brazil in the Panel. Statistics of the International Civil Aviation Organization (ICAO) in Montreal, Canada. In the National Secretariat of Civil Aviation (SAC) was Director of Grants and Patrimony (2011/2017).

Tiago
Deputy MD, Airport Economic RegulationANAC
Brazil
Public Policy and Government Manag Specialist - EPPGG, of the Ministry of Planning, Budget and Manag since 2011. Nowadays, acts as Head of the Dept of Airport Economic Regulation - National Civil Aviation Agency (ANAC) since September 2017. At ANAC acted as a Specialist on Civil Aviation Regulation (2008/2011), Special Adv to the Presidency (2009/2011) and Head of Dept of Institucional Planning (2012/2017). Also acted as Adv to the Exec Secretary of the Ministry of Planning, Budget and Management (2012), Technician at Brazilian Central Bank (2006/2008) and as a professor of the e-learning course at the Uni of Brasilia-UnB (2007/2008). Graduated and MS in Economy from UnB, and is ongoing to became a Doctor in Economics also from the UnB.
Updates on the document published in December;

Current challenges for the Airport Sector after one year of crisis;

Perspectives for the 7th and final privatization round; and

Concession rebalance for the upcoming years.
Submit your interest (Non-members)
Participation is restricted to Club Members and eMembers.
If you would prefer to contact us by email, please send to [email protected].
Our team will get in touch with you soon to confirm your participation
Sponsorship opportunities
GRI eMeetings offers a unique opportunity for companies to raise their profile in front of the most senior executives of the Infrastructure and Energy sectors worldwide.
Contact our team and check the sponsorship and exposure opportunities according to the strategy of your company.

Sponsorship Opportunities
Successful registration

Ciudad de México | CMX | Mexico
Banco Sabadell is Spain's fourth largest private banking group, which is comprised of different banks, brands, subsidiaries and part-owned companies covering all areas of the financial business sector under a common denominator: professional performance and quality. A young, highly-qualified team, with the most modern, up-to-date technological and commercial resources and a multi-brand, multi-channel organisation focusing on the client enable Banco Sabadell to occupy an outstanding position in the personal and business banking markets.

São Paulo | SP | Brazil
CCR Group is one of the major infrastructure concession companies in Latin America. Divided into four business units, CCR Highways SP, CCR Highways BR, CCR Mobility and CCR Airports, the company operates in the main transportation modes in the region. In the road segment, it controls 3,265 kilometres of highways in four Brazilian states where the highest concentration of GDP passes through. In the transportation of passengers, it holds the concessions of lines 4 and recently won the auction to manage lines 5 and 17 of the São Paulo metro system. In addition, it is responsible for the boat system and the VLT in Rio de Janeiro and the subway operation in the capital of Bahia, Salvador. In airport concessions, the company operates in the airports of Quito (Ecuador), San José (Costa Rica), Curaçao and Belo Horizonte (Brazil). Besides, the CCR Group also has expertise in high-capacity data transmission and airport services in the United States.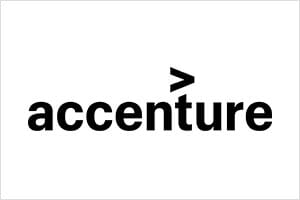 São Paulo | SP | Brazil
Accenture is a leading global professional services company, providing a broad range of services and solutions in strategy, consulting, digital, technology and operations. Combining unmatched experience and specialized skills across more than 40 industries and all business functions – underpinned by the world's largest delivery network – Accenture works at the intersection of business and technology to help clients improve their performance and create sustainable value for their stakeholders. With approximately 442,000 people serving clients in more than 120 countries, Accenture drives innovation to improve the way the world works and lives. Visit us at www.accenture.com.

Global Talent is a boutique recruitment agency dedicated exclusively to the Real Estate and Infrastructure markets. With specialized know-how in these sectors, our mission is to find true talent that can transform your company.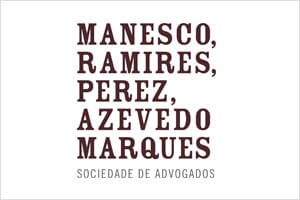 São Paulo | Brazil
The law firm Manesco, Ramires, Perez, Azevedo Marques provides legal advice on public and regulatory law to private and public sectors. Cases and projects are related to infrastructure, regulation, complex contracts and innovation. Manesco has participated in the most relevant infrastructure projects in Brazil, since its foundation in 1991. It has performed an important role during the institutional changes that have occurred in the Country, since the Constitution came into force in 1988.

Sao Paulo | SP | Brazil
As a global leader, Alvarez & Marsal is noted for its performance enhancement, restructuring and business consultancy services, which focus on boosting growth and accelerating results for clients. A&M has extensive experience in the infrastructure area and has delivered various management, restructuring and asset valuation projects for highway, port, energy and telecom ventures. A&M believes Brazil is a market that presents a range of opportunities that will help expand its service portfolio. It has therefore created the Infrastructure & Capital Projects (I&CP) department, staffed with consultants trained to offer clients a multidisciplinary approach analyzing a wide range of issues, including, strategy, finance, capital structure, tax, licensing, management and construction support, dispute resolution and asset development. A&M provides potential investors with support during the privatization process and is a one-stop-shop capable of validating underlying value-generating processes.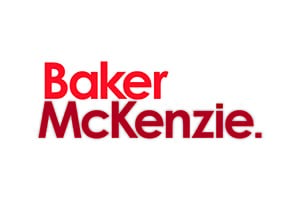 New York | USA
Baker McKenzie is recognized worldwide for its best-in-class client service, practices and for carrying out the most deals year-after-year through our unmatched global platform across 77 offices and 47 emerging and developed countries. Companies based in or with operations in Latin America, routinely rely on our leading cross-border and Latin America energy, mining & infrastructure attorneys for their most important transactional and disputes matters. As the largest law firm in Latin America with over 850 attorneys, we offer clients 60+ years of on-the-ground presence in the region, unique coverage in Latin America across our 15 offices and 7 countries*, and from major finance centers globally. *Through a cooperation agreement with Trench Rossi Watanabe, a Brazilian law firm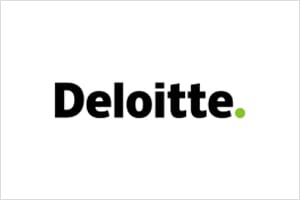 São Paulo | SP | Brazil
Deloitte is one of the world's leading firms, delivering outstanding management, consulting and advisory services in 154 countries, to more than one-half of the largest companies listed in Fortune Global 500, as well as public enterprises and institutions, locally important clients and fast-growing multinational companies. Deloitte is committed to driving economic growth and supporting a sustainable society. Using the Deloitte Network's insights to handling challenges and opportunities is the gateway to achieving individual growth, business success and to creating a prosperous society. Deloitte has an infrastructure and capital projects team that provides a wide range of services throughout the asset lifecycle, combining global best practices from their experience on the world's largest and most complex projects to help clients to maximize the value of their investment. We advise public and private sector projects commissioners, as well as both sides of a public-private partnership.

New York | NY | USA
Fitch Ratings is a leading provider of credit ratings, commentary, and research. Dedicated to providing value beyond the rating through independent and prospective credit opinions, Fitch Ratings offers global perspectives shaped by strong local market experience and credit market expertise. The additional context, perspective, and insights we provide help investors to make important credit judgments with confidence. Fitch Group is a global leader in financial information services with operations in more than 30 countries. Fitch Group is comprised of: Fitch Ratings, a global leader in credit ratings and research; Fitch Solutions, a leading provider of credit market data, analytical tools and risk services; and Fitch Learning, a preeminent training and professional development firm. With dual headquarters in London and New York, Fitch Group is owned by Hearst. For additional information, please visit fitchratings.com.

São Paulo | SP | Brazil
JLT Specialty (JLT) provides insurance broking, risk management and claims consulting services to large and international companies. Our success comes from building service teams who work side-by-side with clients, our network and the market to deliver responses which are carefully considered from all angles. JLT Construction is the leading specialist broker for owners, contractors, and providers of project funding. With over 400 construction specialists across the world our team is experienced in understanding both the local and global concerns that our clients face. For 30 years our collaborative approach has delivered efficient solutions that set new industry standards – ensuring greater protection for project owners, contractors, government departments, developers, and investors. Our specialization enables us to have a extended understanding of each client's business environment, allowing us to design customized products and services that actively deliver value for our clients.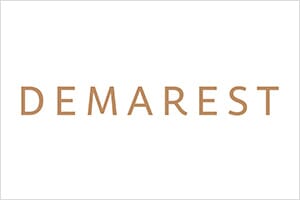 Sao Paulo | SP | Brazil
Established in 1948, Demarest is one of the most respected law firms in Brazil and is among the largest in Latin America. The firm offers a service of excellence to its clients through the collaborated support provided by more than 250 lawyers, as well as a workforce of nearly 700 employees in its structure. Our multidisciplinary performance model – enabling a perfect integration and synergy among its professionals – also contributes to Demarest's performance. Clients from all over the world are assisted in domestic and cross border transactions through an organizational structure that includes offices in the major cities of Brazil as well as in New York.