Credit: Joan Oger / Unsplash
Transición Energética en Centroamérica - ¿Hay retos para la integración de las renovables en la red eléctrica regional?
Martes, 9 de marzo
10:00 - 11:15 | Central Standard Time (GMT-6)
Estoy Interesado (No Miembos)
La participación está restringida a los miembros del Club y los eMembers.
Si prefieres contactarnos por correo electrónico, por favor envía a: [email protected].
Nuestro equipo te contactará pronto para confirmar tu participación
17 people are attending
LÍDERES DEL PROYECTO

Moisés
Institutional Affairs Director, InfrastructureGRI Club
En los últimos años, los países de Centroamérica han buscado reducir su dependencia de fuentes energética convencionales, logrando avances en la implementación de proyectos de energía renovables. Entre 2009 y 2017, el porcentaje de energía eólica y solar en la generación de energía eléctrica en la región aumentó del 1,1 al 8%.
En El Salvador, la producción de energía desde fuentes renovables ha incrementado durante la actual gestión hasta llegar a un 80% del total de la oferta. Costa Rica, en 2018, batió su propio récord al crear el 98% de su energía mediante renovables y emplear durante 300 días electricidad generada por esos sistemas sostenibles. Ya Guatemala genera cerca del 80% de su energía también a partir de fuentes renovables (centrales hidroeléctricas y biomasa, energía geotérmica, eólica y solar).
La región presenta grandes oportunidades para la inversión privada en renovables y distintos inversionistas internacionales han llegado a los países centroamericanos recientemente para desarrollar nuevos proyectos. Por esta razón, miembros de GRI Infra se reunirán con autoridades de la región para discutir estas oportunidades, regulación y financiación de estos proyectos.
Oportunidades de Patrocinio
GRI eMeetings ofrece una oportunidad única para que las empresas eleven su perfil frente a los más ejecutivos más importantes de la industria inmobiliaria en todo el mundo.
Contacta a nuestro equipo y ve las oportunidades de patrocinio y de branding de acuerdo a la estrategia de tu empresa.

Oportunidades de patrocinio
Successful registration

Ciudad de México | CMX | Mexico
Banco Sabadell es el cuarto grupo bancario privado español, integrado por diferentes bancos, marcas, sociedades filiales y sociedades participadas que abarcan todos los ámbitos del negocio financiero bajo un denominador común: profesionalidad y calidad. Un equipo dotado de los recursos tecnológicos y comerciales más modernos, y una organización multimarca y multicanal enfocada al cliente permiten a Banco Sabadell ocupar una destacada posición en el mercado en banca personal y de empresas.

São Paulo | SP | Brazil
Es la empresa del Grupo CCR responsable de la gestión de las concesionarias de carreteras del estado de São Paulo. Se encuentran en su cartera las concesionarias CCR AutoBAn, CCR ViaOeste, CCR RodoAnel, CCR SPVias y Renovias

Sao Paulo | SP | Brazil
Como líder global, Alvarez & Marsal se destaca en la prestación de servicios de consultoría empresarial en mejoras del desempeño y reestructuración, para potenciar el crecimiento y aceleración de resultados de sus clientes. En infraestructura, A&M tiene una amplia experiencia desarrollando proyectos en gestión, reestructuración y evaluación de activos de construcción, carreteras, puertos, energía y telecomunicaciones en la región. Para atender las oportunidades y ampliar su cartera de servicios en el sector, ha creado el área de Infrastructure & Capital Projects (I&CP), con consultores especializados ofreciendo a los clientes una visión multidisciplinaria, basada en el análisis estratégico, financiero, de estructura de capital, impuestos, licencias, apoyo en los procesos de gestión y construcción y disputas. A&M asesora a potenciales inversionistas en procesos de privatización, actuando como empresa "one stop shop", capaz de validar las premisas para generación de valor.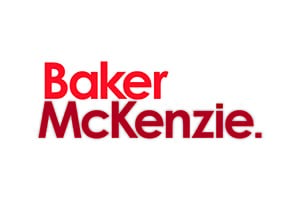 New York | USA
Baker McKenzie is recognized worldwide for its best-in-class client service, practices and for carrying out the most deals year-after-year through our unmatched global platform across 77 offices and 47 emerging and developed countries. Companies based in or with operations in Latin America, routinely rely on our leading cross-border and Latin America energy, mining & infrastructure attorneys for their most important transactional and disputes matters. As the largest law firm in Latin America with over 850 attorneys, we offer clients 60+ years of on-the-ground presence in the region, unique coverage in Latin America across our 15 offices and 7 countries*, and from major finance centers globally. *Through a cooperation agreement with Trench Rossi Watanabe, a Brazilian law firm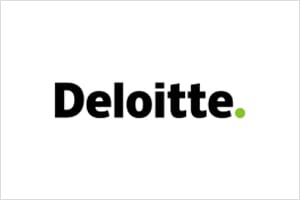 São Paulo | SP | Brazil
Deloitte es una de las empresas más grandes del mundo, brindando excelencia en servicios de gestión, consultoría y asesoría en 14 países, para más de la mitad de las empresas más grandes listadas en Fortune Global 500, así como a empresas e instituciones públicas, importantes clientes locales y multinacionales. en rapido crecimiento. Deloitte se compromete a orientar el crecimiento económico y apoyar una sociedad sostenible. Usar la experiencia de Deloitte para enfrentar desafíos y oportunidades es la puerta de entrada al crecimiento individual, el éxito empresarial y la creación de una sociedad próspera. Deloitte cuenta con un equipo de infraestructura y proyectos de capital que ofrece diversos servicios a lo largo del ciclo de vida del activo, combinando las mejores prácticas globales de su experiencia en los proyectos más grandes y complejos del mundo para ayudar a sus clientes a maximizar el valor de sus inverisones.

New York | NY | USA
Fitch Ratings es un líder en la provisión de calificaciones, comentarios e investigación crediticios. Dedicada a brindar valor más allá de la calificación, por medio de opiniones crediticias independientes y prospectivas, Fitch Ratings ofrece perspectivas globales basadas en su experiencia sólida en el mercado local y conocimiento del mercado crediticio. Fitch Group es un líder global en servicios de información financiera, con operaciones en más de 30 países. Fitch Group está compuesto por: Fitch Ratings, Fitch Solutions y Fitch Learning. Con oficinas centrales en Londres y Nueva York, Fitch Group es propiedad de Hearst.

São Paulo | SP | Brazil
JLT Specialty (JLT) brinda servicios de corretaje de seguros, gestión de riesgos y consultoría en siniestros a grandes compañías internacionales.
Participantes Confirmados

Alvaro
Managing Director, Costa RicaGhella
Costa Rica Andres
Infrastructure Investment AnalystSura Investment Management - Colombia
Colombia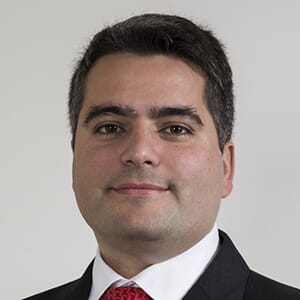 Carlos
CEOAtlas Renewable Energy
USA
Carlos Barrera (Ucho) is currently CEO of Atlas Renewable Energy. Before joining Atlas Renewable Energy, Ucho worked at SunEdison for six years, as Managing Director & VP for Latin America where he grew the business from scratch to invest $1bn in a span of 4 years, and develop 500MW+ of projects financed and constructed. Prior to that time, Ucho was at BP in multiple executive roles across Oil & Gas, Cleantech Venture Capital, and Alternative Energy in London, Australia, China and Madrid. Ucho holds an Engineering degree from Lehigh University, a PLD certificate from Harvard University, and an Executive MBA from Kellogg, Northwestern University.

Carolina
Programme Manager LatamClimate Bonds Initiative - Mexico
Mexico
Carolina es responsable del desarrollo del Programa de Finanzas Verdes de Climate Bonds Initiative (CBI) en América Latina como líder de proyecto. Carolina tiene más de siete años de experiencia en finanzas y gestión de riesgos, conectando mercados tradicionales con inversiones de impacto. Ha trabajado en organizaciones internacionales como Venture Lab, el Fondo de Capital de Riesgo de ACCION International; FUNDation, una empresa de tecnología financiera en los Estados Unidos; Ashoka, una red de emprendedores sociales; Goldman Sachs; el Banco Interamericano de Desarrollo y Grupo Aval, el mayor grupo financiero de Colombia. Ella ha trabajado y vivido en el Reino Unido, los Estados Unidos, Francia, Colombia y ahora México.

Fernando
Managing DirectorMAF Capital
Mexico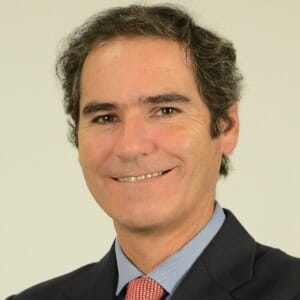 Fernando
Head Energy - Principal Investment OfficerIDB
USA
Head of Energy at IDB Invest. Mr. Cubillos is a Chilean national, and an energy and climate finance expert, with 25 years of experience and deep knowledge in power and carbon markets. Prior to joining the IDB Invest, he was the founder and managing partner of Antuko, an energy advisory and development firm focused in risks solutions for power markets, first in Chile, and then in Mexico. In 2013, Antuko launched the first Price Stabilization Fund for renewable energy projects, a hedging structure to mitigate merchant and production volatility risk.
Mr. Cubillos holds an Industrial and Electric Engineering degree from Pontificia Universidad Católica de Chile and a Master of Business Administration from the University of Maryland, USA Fernando
Gerente ComercialRedram Construtora
Brazil

Gustavo
ExecutiveGustavo Guimarães
Brazil
Gustavo has over 20 years of experience in the segments of agriculture business, concessions, mining, heavy construction, utilities of energy and sanitation. He was the CFO in agribusiness, sanitation, and mining companies, responsible for the main corporate strategies of those companies. Gustavo is the former CEO of Iguá Saneamento.

Henrique
Diretor de EngenhariaVolga Energia
Brazil

Isadora
Consultora EspecialInfra Women Brazil
Brazil José
Associate Lending OfficerEuropean Investment Bank
Luxembourg Julia
Compliance and ESG ManagerOPY Health
Brazil

Marcelo
CEOEternum Energy
Argentina
CEO at Eternum Energy focusing primarily on development of solar assets, both utility scale and on-site generation. Based in Latin America and focused in Colombia and Argentina. Prior roles in AES and in AES Solar (a 50/50 JV between Riverstone and AES). During 5 year period with AES Solar (later Silver Ridge Power) was based in the US, in the UK and in Spain. Worked executive roles in finance, business development and operations. Worked on all mayor transactions of the company including a proposed IPO in the TSX which was later replaced by selling 50% stake of company to a competitor. Graduate from Chicago Booth MBA and from University of Bath MS Social and Policy Sciences.

Markus
PresidentNavigatio Capital
Canada