Have an account?
If you`ve linked your account to one of the following social
networks, please click on the relevant icon to log in
If this is your first time in the GRI Club click here
© Gajus-Images / Envato Elements
Reforma tributária & Infraestrutura
Perspectivas do Ministério da Economia
Quarta-feira, 28 de Outubro
12:00 - 12:45 | Brasilia Time (GMT-3)
Estou interessado (Não membros)
Participação é restrita a Membros do Clube e eMembers.
Se preferir entre em contato conosco por email, mande para [email protected].
Nosso time entrará em contato com você para confirmar a sua participação

Marcio
Advogado TributaristaGrupo CCR
Brazil

Vanessa
Assessora Especial Ministro Paulo GuedesMinistério da Economia do Brasil
Brazil
O setor privado tem acompanhado com atenção as propostas de Reforma Tributária, em debate tanto na Câmara dos Deputados como no Senado Federal, envolvendo um novo modelo de tributação de consumo de bens e serviços.

A importância da Reforma para promover a simplificação e o melhor dimensionamento da carga tributária deve ser apoiada por todos. Contudo, esse almejado equilíbrio tributário merece debate e reflexões sobre suas consequências, sobretudo ao setor de bens e serviços.

Visando dar continuidade à avaliação do tema por parte dos membros do GRI Club Infra, o grupo se reunirá com a Assessora Especial do Ministério da Economia, Vanessa Canado, para analisar os possíveis impactos do desenho atual da Reforma Tributária no setor de infraestrutura.

Estou interessado (Não membros)
Participação é restrita a Membros do Clube e eMembers.
Se preferir entre em contato conosco por email, mande para [email protected].
Nosso time entrará em contato com você para confirmar a sua participação
Participação é restrita a Membros do Clube e eMembers.
Se preferir entre em contato conosco por email, mande para [email protected].

Moisés
Institutional Affairs Director, InfrastructureGRI Club
Torne-se um patrocinador
As eMeetings do GRI oferecem uma oportunidade única para companhias que querem enaltecer seu perfil em frente aos executivos mais seniores da indústria do mercado imobiliário internacional
Entre em contato com o nosso time e veja oportunidades de patrocínio de acordo com a estratégia da sua companhia


Oportunidades de patrocínio
Successful registration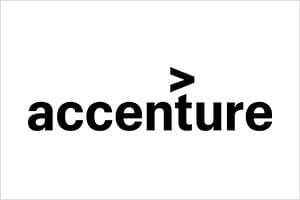 São Paulo | SP | Brazil
Accenture is a leading global professional services company, providing a broad range of services and solutions in strategy, consulting, digital, technology and operations. Combining unmatched experience and specialized skills across more than 40 industries and all business functions – underpinned by the world's largest delivery network – Accenture works at the intersection of business and technology to help clients improve their performance and create sustainable value for their stakeholders. With approximately 442,000 people serving clients in more than 120 countries, Accenture drives innovation to improve the way the world works and lives. Visit us at www.accenture.com.

Miami | USA
Banco Sabadell is Spain's fourth largest private banking group, which is comprised of different banks, brands, subsidiaries and part-owned companies covering all areas of the financial business sector under a common denominator: professional performance and quality. A young, highly-qualified team, with the most modern, up-to-date technological and commercial resources and a multi-brand, multi-channel organisation focusing on the client enable Banco Sabadell to occupy an outstanding position in the personal and business banking markets.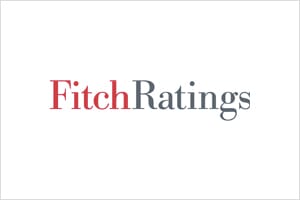 New York | NY | USA
Fitch Ratings is a leading provider of credit ratings, commentary, and research. Dedicated to providing value beyond the rating through independent and prospective credit opinions, Fitch Ratings offers global perspectives shaped by strong local market experience and credit market expertise. The additional context, perspective, and insights we provide help investors to make important credit judgments with confidence. Fitch Group is a global leader in financial information services with operations in more than 30 countries. Fitch Group is comprised of: Fitch Ratings, a global leader in credit ratings and research; Fitch Solutions, a leading provider of credit market data, analytical tools and risk services; and Fitch Learning, a preeminent training and professional development firm. With dual headquarters in London and New York, Fitch Group is owned by Hearst. For additional information, please visit fitchratings.com.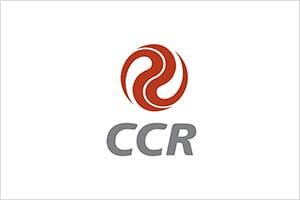 São Paulo | SP | Brazil
CCR Group is one of the major infrastructure concession companies in Latin America. Divided into four business units, CCR Highways SP, CCR Highways BR, CCR Mobility and CCR Airports, the company operates in the main transportation modes in the region. In the road segment, it controls 3,265 kilometres of highways in four Brazilian states where the highest concentration of GDP passes through. In the transportation of passengers, it holds the concessions of lines 4 and recently won the auction to manage lines 5 and 17 of the São Paulo metro system. In addition, it is responsible for the boat system and the VLT in Rio de Janeiro and the subway operation in the capital of Bahia, Salvador. In airport concessions, the company operates in the airports of Quito (Ecuador), San José (Costa Rica), Curaçao and Belo Horizonte (Brazil). Besides, the CCR Group also has expertise in high-capacity data transmission and airport services in the United States.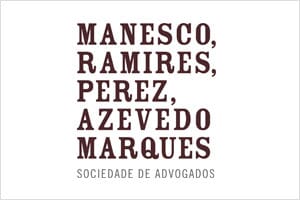 São Paulo | SP | Brazil
Manesco, Ramires, Perez, Azevedo Marques Law Firm was founded in 1991. The company had a central role during the institutional changes that occurred in Brazil since the enactment of the Brazilian Constitution of 1988 and participated in the most relevant infrastructure projects since the 1990, offering legal assistance in public and corporate law to public and private agents. Specifically in infrastructure, the Firm supports the structuring of large commercial ventures, either in the public area (concessions and PPPs) or in the private sector (EPC contracts). It has also consistently assisted the government in reviewing regulatory frameworks to enable investments to be made in a modern and secure institutional environment.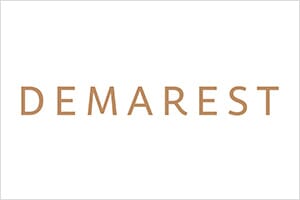 Sao Paulo | SP | Brazil
Established in 1948, Demarest is one of the most respected law firms in Brazil and is among the largest in Latin America. The firm offers a service of excellence to its clients through the collaborated support provided by more than 250 lawyers, as well as a workforce of nearly 700 employees in its structure. Our multidisciplinary performance model – enabling a perfect integration and synergy among its professionals – also contributes to Demarest's performance. Clients from all over the world are assisted in domestic and cross border transactions through an organizational structure that includes offices in the major cities of Brazil as well as in New York.

New York | USA
Baker McKenzie is recognized worldwide for its best-in-class client service, practices and for carrying out the most deals year-after-year through our unmatched global platform across 77 offices and 47 emerging and developed countries. Companies based in or with operations in Latin America, routinely rely on our leading cross-border and Latin America energy, mining & infrastructure attorneys for their most important transactional and disputes matters. As the largest law firm in Latin America with over 850 attorneys, we offer clients 60+ years of on-the-ground presence in the region, unique coverage in Latin America across our 15 offices and 7 countries*, and from major finance centers globally. *Through a cooperation agreement with Trench Rossi Watanabe, a Brazilian law firm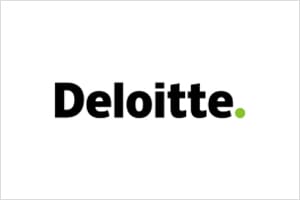 São Paulo | SP | Brazil
Deloitte is one of the world's leading firms, delivering outstanding management, consulting and advisory services in 154 countries, to more than one-half of the largest companies listed in Fortune Global 500, as well as public enterprises and institutions, locally important clients and fast-growing multinational companies. Deloitte is committed to driving economic growth and supporting a sustainable society. Using the Deloitte Network's insights to handling challenges and opportunities is the gateway to achieving individual growth, business success and to creating a prosperous society. Deloitte has an infrastructure and capital projects team that provides a wide range of services throughout the asset lifecycle, combining global best practices from their experience on the world's largest and most complex projects to help clients to maximize the value of their investment. We advise public and private sector projects commissioners, as well as both sides of a public-private partnership.

Indaiatuba | SP | Brazil
John Deere is a global leader for agricultural and forestry machines production and also a major manufacturer of heavy equipments for construction and mining. Due to the company's vision of the future based on innovation, John Deere invests millions of dollars per day in research and development. Recently, the company launched its Parts Distribution Center and two construction factories. These and other actions shows the commitment to the brazilian agriculture and infraestructure sectors. In Brazil, John Deere has four thousand employees, alocated in five factories and the Regional Office.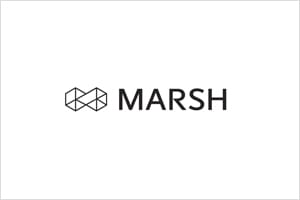 São Paulo | SP | Brazil
JLT Specialty (JLT) provides insurance broking, risk management and claims consulting services to large and international companies. Our success comes from building service teams who work side-by-side with clients, our network and the market to deliver responses which are carefully considered from all angles. JLT Construction is the leading specialist broker for owners, contractors, and providers of project funding. With over 400 construction specialists across the world our team is experienced in understanding both the local and global concerns that our clients face. For 30 years our collaborative approach has delivered efficient solutions that set new industry standards – ensuring greater protection for project owners, contractors, government departments, developers, and investors. Our specialization enables us to have a extended understanding of each client's business environment, allowing us to design customized products and services that actively deliver value for our clients.

Sao Paulo | SP | Brazil
As a global leader, Alvarez & Marsal is noted for its performance enhancement, restructuring and business consultancy services, which focus on boosting growth and accelerating results for clients. A&M has extensive experience in the infrastructure area and has delivered various management, restructuring and asset valuation projects for highway, port, energy and telecom ventures. A&M believes Brazil is a market that presents a range of opportunities that will help expand its service portfolio. It has therefore created the Infrastructure & Capital Projects (I&CP) department, staffed with consultants trained to offer clients a multidisciplinary approach analyzing a wide range of issues, including, strategy, finance, capital structure, tax, licensing, management and construction support, dispute resolution and asset development. A&M provides potential investors with support during the privatization process and is a one-stop-shop capable of validating underlying value-generating processes.


Need help?
WhatsApp Assistance
Monday to Friday - 8:30 a.m. to 6:00 p.m.
X
Privacy policy and how we use cookies
Accept and hide this message