Manish
Leader- Transport and LogisticsPwC
India
Manish is Partner and Leader for Transport and Logistics Sector in PwC's Advisory services vertical. He has over 23 years of experience across the various segments of transport and logistic with both services providers and infrastructure developers.

N
Former Special Secretary Logistics -GOIFormer Spl Secy Logistics GOI

T.S.
Member (finance)Tariff Authority for Major Ports

Vinit
ChairmanKolkata Port Trust

Anoop
Managing DirectorIPRCL

Rajiv
CEO and Managing DirectorEssar Ports Limited (EPL)
India
Mr. Rajiv Agarwal is the CEO and Managing Director of Essar Ports Ltd, one of the largest private port companies in the country. Mr. Agarwal is a Chartered. Accountant with over 30 years of experience and has held leadership position in industries like Ports, Shipping, Telecom, Retail and Business Processing Outsourcing (BPO). He became MD and CEO of Essar Shipping, Ports & Logistics Limited in 2010 and under him the Essar Ports has grown manifold and has increased Port Capacity in India alone from 46 MMTPA in FY10 to 140 MMTPA in FY16 – 17. Company has expanded across strategic locations in India contributing in growth of the sector.

Steve
Managing Director -South AsiaMaersk Line - India

Arun
Jt. MD & CEOJSW Infrastructure

Mike
Managing DirectorPSA India
India is strategically located on the world's shipping routes with a coastline of approximately 7,517 km. Maritime transport handles around 70% of India's trading in value terms. India's exports shrank almost 35% in March 2020, the biggest contraction in almost a decade, reflecting the global slowdown made worse by the Covid-19 pandemic. Cargo volume handled by the country's major ports dropped 22 per cent during the first two months of the ongoing fiscal to 92.82 million tonnes (MT) amid the coronavirus lockdown, as per industry data. The good news is that port operations are returning to normal after the disruptions due to the Coronavirus pandemic. The Jawaharlal Nehru Port Trust (JNPT), the first biggest port in India, reported that it has cleared all its vessel backlogs and hence has ample space now.

Exporters looking to restart operations are confronted with multiple issues including additional costs due to stringent norms, cash flows and getting labour back to work.
In the backdrop of the economic slowdown and disruptions due to the pandemic, what needs to be done for the Maritime transport sector to bounce back?

What support can the government provide to the sector?

Is NCDs allotment the way to raise funds for the private sector?

Can the sector grow faster with automation and digitisation?

Will institutional investors play an important role going forward?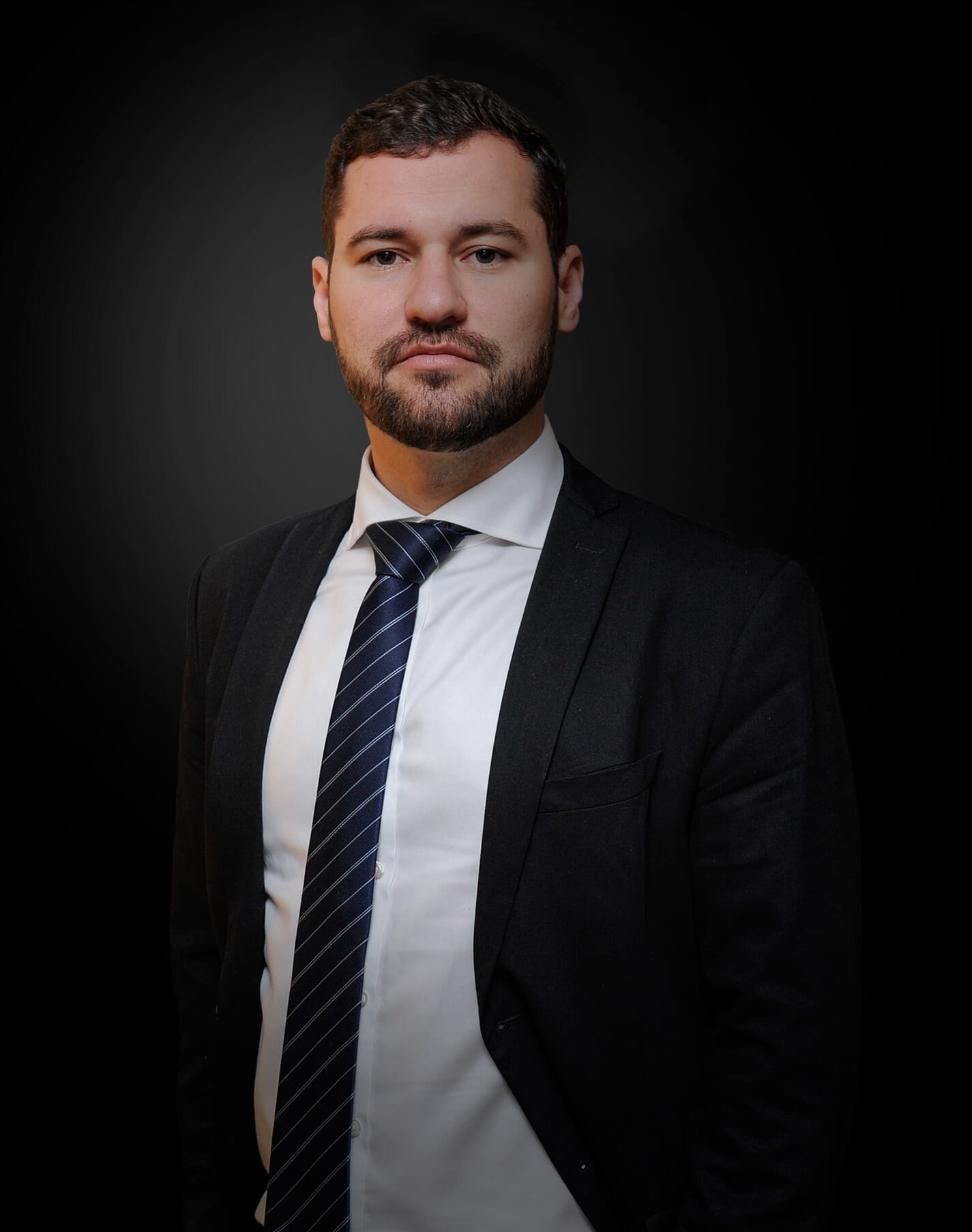 Pedro Nicolau
Pedro Nicolau
Partner | Global Head of Infrastructure & Portfolio Director for India
GRI Club
+55 11 98620-3494
+55 11 2391 5583
Pedro Nicolau is a Partner and the Global Head of Infrastructure and Portfolio Director for India at GRI Group. He leads the infrastructure division which is active in Latin America, India, China, and the USA. He also leads the real estate activities in India with a local team based in Mumbai.

Prior to GRI, Pedro worked for Clarion Events in Sao Paulo in the Transportation, Mobility, and Sanitation portfolio. He has barchaleor degree in International Affairs at Unesp (São Paulo State University (Unesp), School of Philosophy and Sciences, Marília).

Surekha
Club Director InfrastructureGRI Club

Anjali
Partner3i
India
Anjali is Partner, Managing Director India. She joined 3i in 2007 from ICICI Bank where she was part of the project finance group. Anjali has more than 26 years of experience having worked in the areas of project financing, debt and equity syndication, restructuring and investment banking in her prior assignments at ICICI Bank, Asset Reconstruction Company (India) Ltd., KPMG and SBI Capital Markets. She holds an MBA from Indian Institute of Management, Ahmedabad and a Bachelor's Degree in Science from Gujarat University.

Chirdeep
Director, Infrastructure, South AsiaCDPQ
India
Chirdeep Bagga is Director – Infrastructure, South Asia with CDPQ since 2018 and has about 14 years of experience in the infrastructure sector. Prior to joining CDPQ, Chirdeep worked with JP Morgan's Asian Infrastructure investment team in Mumbai. Previously, Chirdeep has worked with the IDFC Infrastructure Fund, Macquarie Capital and Strategic Decisions Group across diverse roles ranging from investments and asset management, corporate finance and management consulting. Chirdeep is an MBA from the Indian Institute of Management, Ahmedabad.

Debabrata
Business HeadNIIF-IFL
In his role as business head, Debabrata is primarily responsible for business development and management of the asset portfolio including origination and client relationships, overseeing the evaluation and delivery of investment and credit proposals and portfolio performance. In a career spanning over twenty five years in financial services, he has worked with leading Indian and global institutions across corporate and project finance, special situation investments, advisory services and investment banking. He has worked on all forms of capital - debt, mezzanine and equity and has been involved in evaluating, advising, structuring and funding of projects worth over US$ 6 billion.

Pushkar
Principal - InfrastructureCPPIB
India
Pushkar Kulkarni leads the Infrastructure practice for Canada Pension Plan Investment Board (CPPIB) for India. CPPIB is amongst the world's Top Ten Pension funds with AUM of C$ 279 bn. As their first investment in India, CPPIB has made an investment of INR 20 bn. into L&T IDPL making it one of the largest Private Investment in the roads sector. Prior to CPPIB, Mr. Kulkarni has worked in several esteemed organizations including Serco, an Infrastructure Services company, he served as Managing Director for India. Efkon India a leader in ITS systems for Transport Infrastructure and Philips. He has represented the Bureau of India Standards at the ISO on several Intelligent Transport System expert committees.

Sandeep
MD & CEO-Infra AdvisoryCentrum Capital
India
Sandeep Upadhyay joined Centrum Capital Limited in June 2008 and is currently serving as Managing Director of Infrastructure Practise at Centrum Capital Limited. As a senior Coverage Banker he is responsible for covering the Stressed asset resolution apart from leading Investment Banking initiatives across core sectors like Transportation, Logistics, Energy & Utilities space.He is an alumnus from XLRI, Jamshedpur besides holding a Post Graduate Degree in Project Management specialising in Infrastructure sector. He has over sixteen years of extensive experience in raising Private Equity, Project Finance and advising Government & established private sector clients on M&A, Stressed asset resolution and Bidding initiatives. Saurabh
Joint General ManagerEssar Ports Limited (EPL)

Vijay
Co-Founder, MD & CEOInfracap

Need help?
WhatsApp Assistance
Monday to Friday - 8:30 a.m. to 6:00 p.m.