El impacto del coronavirus en el Perú y las medidas adicionales anunciadas por el gobierno para controlar la pandemia en el país deben ser analizados para que se busque entender los resultados para el desempeño económico del Perú.

La necesidad de mantener la conexión y el intercambio de ideas en estos momentos lleva a los miembros de GRI Infra a reunirse en esta eMeeting momento para discutir sus perspectivas de la situación que vive el país y cuáles son los impactos esperados, directa o indirectamente, en el sector de infraestructura peruano.
¿Cómo van a reaccionar los índices de la tasa de crecimiento y del desempleo en el país??
¿Tiene el Perú realmente fundamentos sólidos macroeconómicos para revertir la situación de crisis del coronavirus?
¿Cuáles son los impactos para la industria de la construcción y la cadena de suministro?
¿Qué lecciones se deben aprender en este escenario para los avances de los proyectos en infraestructura social en la administración regional?
Estoy Interesado (No Miembros)
La participación está restringida a los miembros del Club y los eMembers.
Si prefieres contactarnos por correo electrónico, por favor envía a: [email protected].
Nuestro equipo te contactará pronto para confirmar tu participación
La participación está restringida a los miembros del Club y los eMembers.
Si prefieres contactarnos por correo electrónico, por favor envía a: [email protected].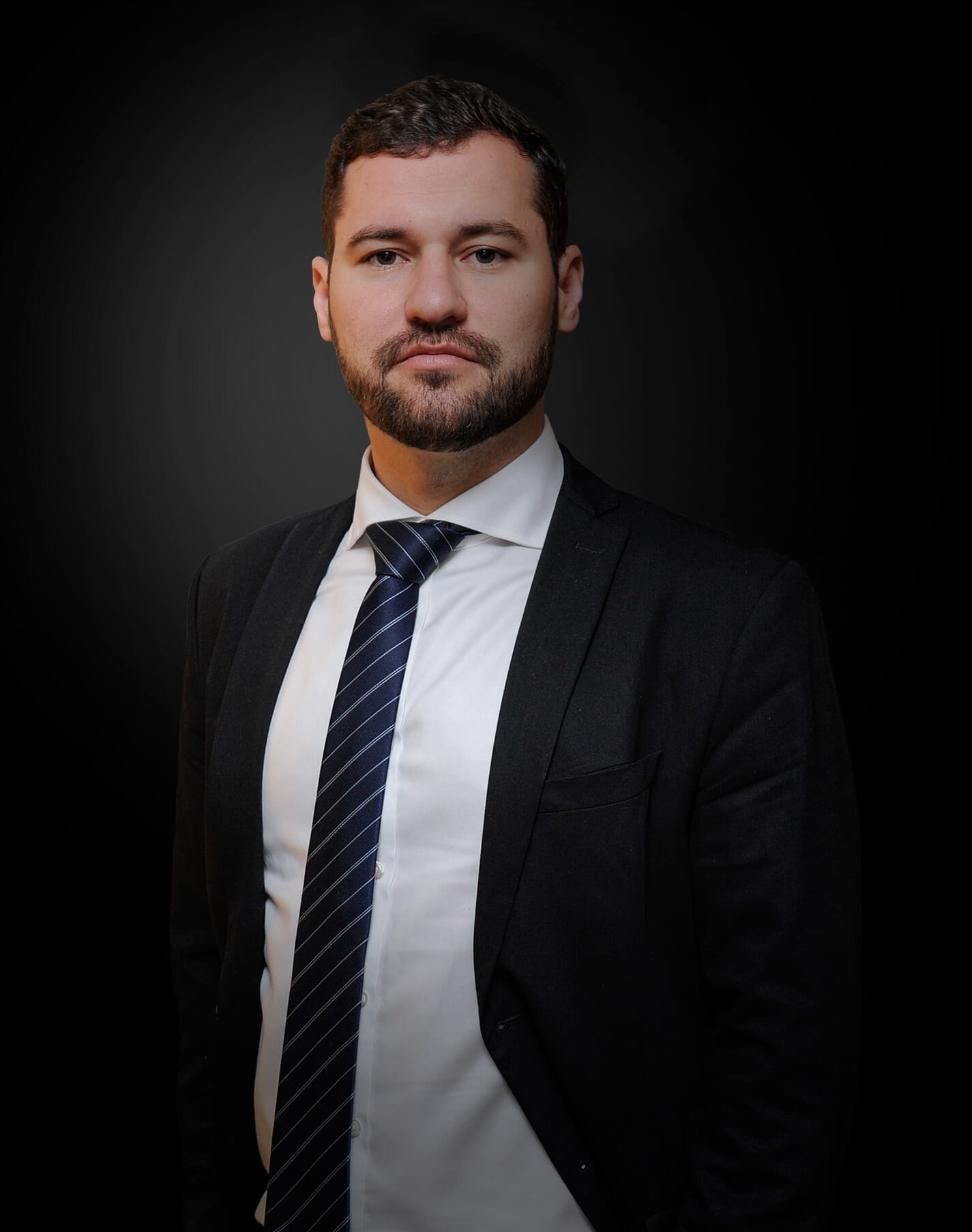 Pedro Nicolau
Pedro Nicolau
Global Head of Infrastructure & India
GRI Club
+55 11 98620-3494
+55 19 3203-0645
Pedro Nicolau is a Partner and the Global Head of Infrastructure and Portfolio Director for India at GRI Group. He leads the infrastructure division which is active in Latin America, India, China, and the USA. He also leads the real estate activities in India with a local team based in Mumbai. Prior to GRI, Pedro worked for Clarion Events Brazil in the Transportation, Mobility, and Sanitation portfolio. He has a bachelor degree in International Affairs at Unesp (São Paulo State University).
Oportunidades de patrocinio
Successful registration
Sectoral Club Partners Latam

Sant Cugat del Vallés | Spain
Banco Sabadell es el cuarto grupo bancario privado español, integrado por diferentes bancos, marcas, sociedades filiales y Sociedades participadas.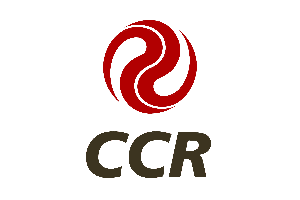 São Paulo | SP | Brazil
CCR Group is one of the major infrastructure concession companies in Latin America. Divided into four business units, CCR Highways SP, CCR Highways BR, CCR Mobility and CCR Airports, the company operates in the main transportation modes in the region. In the road segment, it controls 3,265 kilometres of highways in four Brazilian states where the highest concentration of GDP passes through. In the transportation of passengers, it holds the concessions of lines 4 and recently won the auction to manage lines 5 and 17 of the São Paulo metro system. In addition, it is responsible for the boat system and the VLT in Rio de Janeiro and the subway operation in the capital of Bahia, Salvador. In airport concessions, the company operates in the airports of Quito (Ecuador), San José (Costa Rica), Curaçao and Belo Horizonte (Brazil). Besides, the CCR Group also has expertise in high-capacity data transmission and airport services in the United States.

Guarulhos | SP | Brazil
ABB is a technology leader that is driving the digital transformation of industries. With a history of innovation, ABB has four customer-​​focused, globally leading businesses and supported by the ABB Ability™ digital platform.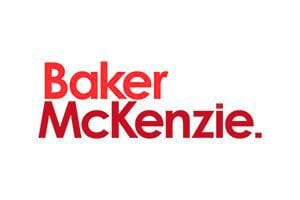 New York | USA
Baker McKenzie is recognized worldwide for its best-in-class client service, practices and for carrying out the most deals year-after-year through our unmatched global platform across 77 offices and 47 emerging and developed countries. Companies based in or with operations in Latin America, routinely rely on our leading cross-border and Latin America energy, mining & infrastructure attorneys for their most important transactional and disputes matters. As the largest law firm in Latin America with over 850 attorneys, we offer clients 60+ years of on-the-ground presence in the region, unique coverage in Latin America across our 15 offices and 7 countries*, and from major finance centers globally. *Through a cooperation agreement with Trench Rossi Watanabe, a Brazilian law firm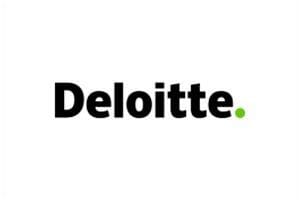 São Paulo | SP | Brazil
Deloitte is one of the world's leading firms, delivering outstanding management, consulting and advisory services in 154 countries, to more than one-half of the largest companies listed in Fortune Global 500, as well as public enterprises and institutions, locally important clients and fast-growing multinational companies. Deloitte is committed to driving economic growth and supporting a sustainable society. Using the Deloitte Network's insights to handling challenges and opportunities is the gateway to achieving individual growth, business success and to creating a prosperous society. Deloitte has an infrastructure and capital projects team that provides a wide range of services throughout the asset lifecycle, combining global best practices from their experience on the world's largest and most complex projects to help clients to maximize the value of their investment. We advise public and private sector projects commissioners, as well as both sides of a public-private partnership.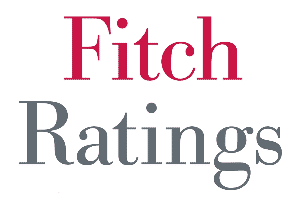 New York | NY | USA
Fitch Ratings is a leading provider of credit ratings, commentary, and research. Dedicated to providing value beyond the rating through independent and prospective credit opinions, Fitch Ratings offers global perspectives shaped by strong local market experience and credit market expertise. The additional context, perspective, and insights we provide help investors to make important credit judgments with confidence. Fitch Group is a global leader in financial information services with operations in more than 30 countries. Fitch Group is comprised of: Fitch Ratings, a global leader in credit ratings and research; Fitch Solutions, a leading provider of credit market data, analytical tools and risk services; and Fitch Learning, a preeminent training and professional development firm. With dual headquarters in London and New York, Fitch Group is owned by Hearst. For additional information, please visit fitchratings.com.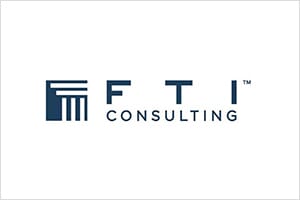 New York | USA
FTI Consulting, Inc. is a global business advisory firm dedicated to helping organizations manage change, mitigate risk and resolve disputes: financial, legal, operational, political & regulatory, reputational and transactional. Individually, each practice is a leader in its specific field, staffed with experts recognized for the depth of their knowledge and a track record of making an impact. With more than 4,700 employees located in 27 countries, FTI Consulting professionals work closely with clients to anticipate, illuminate and overcome complex business challenges and make the most of opportunities. Collectively, FTI Consulting offers a comprehensive suite of services designed to assist clients across the business cycle — from proactive risk management to the ability to respond rapidly to unexpected events and dynamic environments.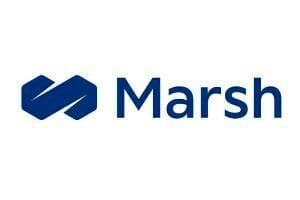 São Paulo | SP | Brazil
Marsh is the world's leading insurance broker and risk advisor. In more than 130 countries, our experts in every facet of risk and across industries help clients to anticipate, quantify, and more fully understand the range of risks they face. In today's increasingly uncertain global business environment, Marsh helps clients to thrive and survive. We work with clients of all sizes to define, design, and deliver innovative solutions to better quantify and manage risk. To every client interaction we bring an unmatched combination of deep intellectual capital, industry-specific expertise, global experience, and collaboration. We offer risk management, risk consulting, insurance broking, alternative risk financing, and insurance program management services to businesses, government entities, organizations, and individuals around the world.

LATAM Concessions DirectorEgis
Brazil
Agathe Vigne is Egis' LATAM Concessions Director. She has a Master's degree from Lyon's Institute of Political studies and the Faculty of Economics of Lyon II, with a specialization in Latin American Energy Policy. After various research projects on Mexico's national oil company Pemex, she occupied several positions in the French Embassy's trade and investment office, in Madrid and Mexico. Her current activities aim at developing partnerships with both public and private actors in Mexico in the infrastructure sector, more specifically to implement new technologies and know-how in road operation and maintenance. Commercial Director, InfrastructureCurrently Unaffiliated
Colombia
Soy arquitecta especialista en gerencia, con 15 años de experiencia en el área comercial del sector de la construcción, los últimos años liderando equipos de ventas de compañías constructoras y productoras de materiales en el mercado colombiano. Cuento con la capacidad de estructurar e implementar estrategias comerciales orientadas a la penetración del mercado y al crecimiento, mantenimiento y gerencia de clientes, basada igualmente en las habilidades adquiridas en áreas de Finanzas y Mercadeo, que permiten capturar una lectura del mercado de una manera profunda, objetiva y clara.

VP Project Finance - LatAmBNP Paribas
USA

Carlos
Barrientos Gonzales
Gerente GeneralCurrently Unaffiliated
Peru

DirectorCifi
Panama
Federico is currently the Director for origination for the Southern Cone and Peru at CIFI. CIFI is a leading financial institution focused in financing infrastructure and energy projects in Latin America and the Caribbean. Federico has more than 18 years of professional experience in financing infrastructure and energy projects in Latin America and Europe. His previous professional experience was at the Inter-American Development Bank and Financial Security Assurance (U.K.). He holds an MBA from Columbia Business School and is an Industrial Engineer from the Pontificia Universidad Catolica del Peru.

CEOCONFIEP
Peru
International Executive with 13 years of experience working in infrastructure and development projects in Africa, Asia, Latin America, South East Asia and the Middle East. Extensive skills in proposing and implementing institutional reforms, in leading negotiations and in forming public private partnerships to foster economic growth. Gabriel worked with renowed economist Hernando de Soto at the Institute for Liberty and Democracy for 7 years. He also worked as a Special Reports Editor and Night Editor at Diario El Comercio, the most influential newspaper in Peru. He has worked at the Ministry of Economy and Finance for more than 6 years and he is currently the Director General for Private Investment.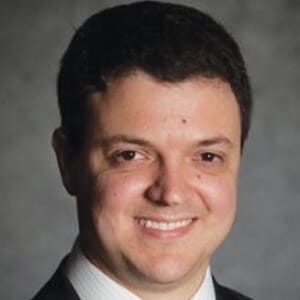 Head, InfrastructureGIC
Brazil
Guilherme Caixeta is a Head of Infrastructure at GIC, responsible for coordinating infrastructure investments in Latin America. Previously, he worked at Pátria Infrastructure as an investment officer and as CEO / CFO of investment firms. Previously, he worked at Votorantim Novos Negócios and at Boston Consulting Group. He is a mechanical engineer graduated from ITA and has an MBA from Kellogg School of Management. Investment OfficerIFC - International Finance Corporation - Peru
Peru


Director, Regional CoverageING Bank
Colombia

Bogotá | Colombia
ING Americas is the brand name of ING's wholesale business in the Americas region, and a part of ING Group N.V. ("ING"), a global financial services company of Dutch origin.
This eMeeting is exclusive
for Premium members
This event is exclusive for GRI members.