Panorama Energético en México
La visión de los inversionistas sobre las polémicas reformas de electricidad e hidrocarburos

Co-Host
Miércoles, 30 de Junio
10:00 - 11:15 | Central Daylight Time (GMT-5)
Estoy Interesado (No Miembos)
La participación está restringida a los miembros del Club y los eMembers.
Si prefieres contactarnos por correo electrónico, por favor envía a: [email protected].
Nuestro equipo te contactará pronto para confirmar tu participación
28 people are attending
Credit: Chuyu2014 / Envato Elements
LÍDER DEL PROYECTO
Marcia
DirectorGRI Club
Insightful, business-savvy leader with technical skills and over 20 years progressive experience and responsibility in relevant global conglomerates operating in infrastructure and real estate such as: Royal Institution of Chartered Surveyors (RICS), Hilti and C&W, excelling business development and operational management roles. Architect and urban planner graduated at USP, with a postgraduate degree in marketing from ESPM and an MBA in business administration from Business School São Paulo (BSP) and extension from Toronto University. Director and co-founder of Infra Women Brazil (IWB), a non-profit organization that aims to close the gender gap in the infrastructure sector by disseminating knowledge and building sustainable relationships t
+11991728814
+44 20 7121 5060
La Reforma a la Ley de la Industria Eléctrica (LIE), publicada en el Diario Oficial de la Federación el 8 de marzo del 2.021 y las reformas a la Ley de Hidrocarburos publicadas el pasado 4 y 18 de Mayo han traído consigo una "Energy Alert" para el mercado energético mexicano.
Por una parte, la reforma a LIE según expertos favorece la generación de energía a través de la estatal Comisión Federal de Electricidad (CFE), eliminando las condiciones necesarias para que exista una dinámica de competencia en el mercado eléctrico.
Por otra parte, la reforma a la ley de hidrocarburos plantea algunos artículos controversiales en que permite al gobierno federal revocar permisos para importar, exportar e incluso vender combustibles, así como la posibilidad de que Petróleos Mexicanos (Pemex) y las empresas productivas del Estado puedan llevar a cabo la ocupación temporal, la intervención o la suspensión de instalaciones, a fin de garantizar los intereses de la nación. Actualmente la reforma se encuentra suspendida parcialmente por parte de un Juez federal.
En este contexto, inversionistas, operadores y expertos del GRI Infra Club, se reunirán para discutir las diferentes implicaciones e impactos de dichas reformas, entender cómo han evaluado y solucionado las implicaciones contractuales, cómo están analizando posibles escenarios de potenciales inversiones, qué otros riesgos están identificando en el sector, entre otros aspectos.
Estoy Interesado (No Miembos)
La participación está restringida a los miembros del Club y los eMembers.
Si prefieres contactarnos por correo electrónico, por favor envía a: [email protected].
Nuestro equipo te contactará pronto para confirmar tu participación

Isabel
Global Disputes and International Arbitration PartnerKing & Spalding LLP - New York
USA
Isabel Fernández de la Cuesta is a partner in the International Arbitration group of King & Spalding. She has more than 17 years of experience advising clients on complex international disputes. She has represented clients in numerous commercial arbitrations between companies as well as investment arbitrations against States. She has appeared before all major international arbitration institutions, including the World Bank's International Centre for Settlement of Investment Disputes (ICSID), the International Chamber of Commerce (ICC), the American Arbitration Association and its international branch the International Centre for Dispute Resolution (AAA/ICDR), the Stockholm Chamber of Commerce (SCC), and the Cairo Regional Centre for Interna

Michael
Executive DirectorMarsh
Mexico

Dubraska
Senior Counsel, Americas ProductsChevron, Oil & Energy, US
USA
"In a sea of blacks dare to be pink". I pride myself in being a true business partner for my internal clients, while providing excellent legal advice. As a result, my service vision is to use my creativeness and engagement to respond to, educate, and entrust my clients so they act within the law, as well as corporate and ethical principles.
Eva
Head of M&A and Business Development Gas network Latin AmericaEngie México
Mexico
Jaime
Managing DirectorBalam Fund
Mexico
Jaime es Managing Director de Balam Fund. Con anterioridad, lideró el departamento de M&A y financiamiento de Vector Cuatro, enfocándose en operaciones de compraventa y financiamiento en el mercado Latinoamericano (y liderando la implementación de Vector Cuatro en esta región). Previamente, fue Director de una de las principales firmas de corporate finance españolas, contando con más de 10 años de experiencia en operaciones de compra, venta y fusión de empresas, valoraciones y captación de capital y deuda en una diversidad de sectores, asesorando a las principales firmas de capital de riesgo y a grandes clientes industriales en transacciones nacionales y cross-border durante este periodo.

Jose
President and CEOAES Corporation
Mexico
Liliana
Director General - Consultoría EconómicaFTI Consulting
USA
Se desempeña como experta y asesora para empresas de energía, inversionistas y soberanos, especialista en la región de América Latina. Trae experiencia comercial y técnica en la industria energética global, con un enfoque en mercados emergentes. Su experiencia abarca una amplia gama de industrias energéticas, incluyendo petróleo y gas, combustibles fósiles no convencionales, GNL, energías renovables, generación y transmisión de energía y eficiencia energética. Tiene un B.A. en finanzas y asuntos internacionales de la Univ. Externado en Colombia, un Máster en Economía Internacional y un Ph.D. en economía internacional y política energética de la Escuela Paul H Nitze de Estudios Internacionales Avanzados - Univ. Johns Hopkins -Washington D.C.
Oportunidades de Patrocinio
GRI eMeetings ofrece una oportunidad única para que las empresas eleven su perfil frente a los más ejecutivos más importantes de la industria inmobiliaria en todo el mundo.
Contacta a nuestro equipo y ve las oportunidades de patrocinio y de branding de acuerdo a la estrategia de tu empresa.

Oportunidades de patrocinio
Successful registration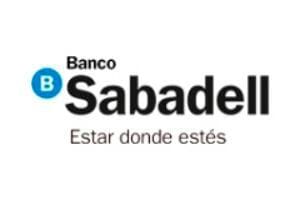 Ciudad de México | CMX | Mexico
Banco Sabadell es el cuarto grupo bancario privado español, integrado por diferentes bancos, marcas, sociedades filiales y sociedades participadas que abarcan todos los ámbitos del negocio financiero bajo un denominador común: profesionalidad y calidad. Un equipo dotado de los recursos tecnológicos y comerciales más modernos, y una organización multimarca y multicanal enfocada al cliente permiten a Banco Sabadell ocupar una destacada posición en el mercado en banca personal y de empresas.

São Paulo | SP | Brazil
Es la empresa del Grupo CCR responsable de la gestión de las concesionarias de carreteras del estado de São Paulo. Se encuentran en su cartera las concesionarias CCR AutoBAn, CCR ViaOeste, CCR RodoAnel, CCR SPVias y Renovias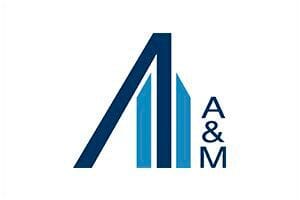 Sao Paulo | SP | Brazil
Como líder global, Alvarez & Marsal se destaca en la prestación de servicios de consultoría empresarial en mejoras del desempeño y reestructuración, para potenciar el crecimiento y aceleración de resultados de sus clientes. En infraestructura, A&M tiene una amplia experiencia desarrollando proyectos en gestión, reestructuración y evaluación de activos de construcción, carreteras, puertos, energía y telecomunicaciones en la región. Para atender las oportunidades y ampliar su cartera de servicios en el sector, ha creado el área de Infrastructure & Capital Projects (I&CP), con consultores especializados ofreciendo a los clientes una visión multidisciplinaria, basada en el análisis estratégico, financiero, de estructura de capital, impuestos, licencias, apoyo en los procesos de gestión y construcción y disputas. A&M asesora a potenciales inversionistas en procesos de privatización, actuando como empresa "one stop shop", capaz de validar las premisas para generación de valor.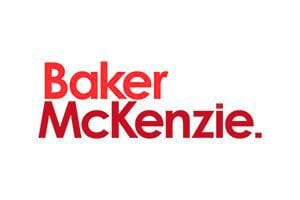 New York | USA
Baker McKenzie is recognized worldwide for its best-in-class client service, practices and for carrying out the most deals year-after-year through our unmatched global platform across 77 offices and 47 emerging and developed countries. Companies based in or with operations in Latin America, routinely rely on our leading cross-border and Latin America energy, mining & infrastructure attorneys for their most important transactional and disputes matters. As the largest law firm in Latin America with over 850 attorneys, we offer clients 60+ years of on-the-ground presence in the region, unique coverage in Latin America across our 15 offices and 7 countries*, and from major finance centers globally. *Through a cooperation agreement with Trench Rossi Watanabe, a Brazilian law firm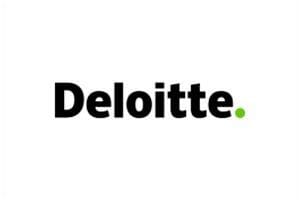 São Paulo | SP | Brazil
Deloitte es una de las empresas más grandes del mundo, brindando excelencia en servicios de gestión, consultoría y asesoría en 14 países, para más de la mitad de las empresas más grandes listadas en Fortune Global 500, así como a empresas e instituciones públicas, importantes clientes locales y multinacionales. en rapido crecimiento. Deloitte se compromete a orientar el crecimiento económico y apoyar una sociedad sostenible. Usar la experiencia de Deloitte para enfrentar desafíos y oportunidades es la puerta de entrada al crecimiento individual, el éxito empresarial y la creación de una sociedad próspera. Deloitte cuenta con un equipo de infraestructura y proyectos de capital que ofrece diversos servicios a lo largo del ciclo de vida del activo, combinando las mejores prácticas globales de su experiencia en los proyectos más grandes y complejos del mundo para ayudar a sus clientes a maximizar el valor de sus inverisones.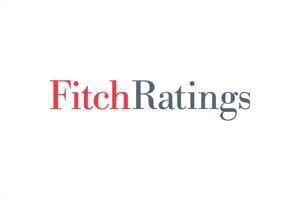 New York | NY | USA
Fitch Ratings es un líder en la provisión de calificaciones, comentarios e investigación crediticios. Dedicada a brindar valor más allá de la calificación, por medio de opiniones crediticias independientes y prospectivas, Fitch Ratings ofrece perspectivas globales basadas en su experiencia sólida en el mercado local y conocimiento del mercado crediticio. Fitch Group es un líder global en servicios de información financiera, con operaciones en más de 30 países. Fitch Group está compuesto por: Fitch Ratings, Fitch Solutions y Fitch Learning. Con oficinas centrales en Londres y Nueva York, Fitch Group es propiedad de Hearst.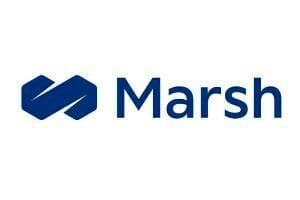 São Paulo | SP | Brazil
JLT Specialty (JLT) brinda servicios de corretaje de seguros, gestión de riesgos y consultoría en siniestros a grandes compañías internacionales.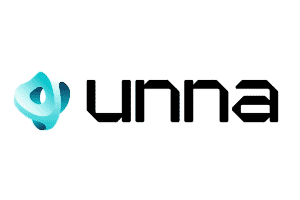 Lima | Peru
Somos una empresa integrada de gestión de infraestructura con alcance regional. Damos vida a la infraestructura que conecta, energiza y da bienestar a tu vida, creando juntos nuevas oportunidades, desarrollo sostenible y cultura ciudadana.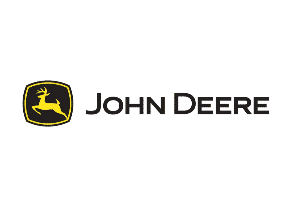 Indaiatuba | SP | Brazil
John Deere es líder global en la producción de equipos agrícolas y forestales e importante fabricante de equipos pesados para la construcción y minería. Con una visión del futuro marcada por la innovación, la compañía inverte millones de dólares por día en Investigación y Desarrollo. Ha expandido su Centro de Distribución e inaugurado dos fábricas de construcción. Esto, sumado a otras inversiones evidencian el compromiso de John Deere con el sector agrícola y la infraestructura nacional.
Participantes Confirmados
Alejandro
SocioNader Hayaux & Goebel
Mexico
Especializado en financiamiento e inversión del sector inmobiliario, financiamiento de proyectos de infraestructura, energía y fusiones y adquisiciones. Con experiencia en operaciones de financiamiento e inversión en sector turístico, en sectores comercial, residencial e industrial y asociaciones público-privadas (prestación de servicios, concesiones, energía). Asesoró al Edo de México y Sonora en los primeros PPS y a clientes multinacionales con inversiones inmobiliarias y de desarrollo, la formación de consorcios para infraestructura y energía y entidades financieras. Trabajó en Mayer Brown en Nueva York. Con licenciatura en Derecho del ITAM y maestría en Derecho de Columbia University, tiene el examen de la Barra de Abogados para NY
Camilo
General Manager MéxicoAtlas Renewable Energy - México
Mexico
Antes de unirse a Atlas, Camilo trabajó en SunEdison por 2 años, siendo Director General para México. Fue líder en el crecimiento del portafolio brasilero con más de 220MW de proyectos premiados, y realocado en México para conducir el equipo durante la reforma energética. Camilo acumula más de 10 años de experiencia en M&A por LatAm, incluyendo 6 años de BD Director para ContourGlobal LatAm, donde participó en numerosas transacciones, involucrando 600MW para PPAs en diferentes tecnologías de la región. Tiene un Diploma en Ingeniería Industrial por la Universidad de Los Andes en Colombia y un MBA de INSEAD en Francia y Asia.
Carlo
AdvisorCurrently Unaffiliated
USA
Más de 30 años de experiencia en el sector financiero y de infraestructura. Fue Gerente del Sector de Infraestructura en el Organismo Multilateral de Garantía de Inversiones (MIGA). También ocupó diversos cargos para Intesa Sanpaolo, incluido el de Jefe de Infraestructura, Asesoramiento y Desarrollo Exterior en BIIS SpA, Director de M&A en Corporate Finance and Advisory, para clientes de energía, agua y servicios públicos. Trabajó como gerente sénior, finanzas corporativas en National Power PLC y como director para el Banco Europeo de Reconstrucción y Desarrollo. Maestría en administración de empresas de la Universidad de Michigan y maestría en ciencias en ingeniería de la Escuela de Ingeniería de la Universidad de Bolonia.
Carlos
Socio FundadorCuasar Capital
Mexico
Carlos Sales Sarrapy es socio fundador y director general de Cuasar, una empresa de asesoría financiera especializada en los sectores inmobiliario, infraestructura y energía. De 1996 a 2006 fue socio de Protego Asesores Financieros. Previamente fue director general adjunto de Banobras, secretario técnico del Gabinete Económico en Presidencia de la República y coordinador de asesores del Secretario de Hacienda. Es miembro del Consejo de Directivo de la Fundación Harvard en México. Estudió la licenciatura en economía en el ITAM y es doctor en economía por la Universidad de Harvard. Es profesor de finanzas públicas en el ITAM.
Dorothée
Managing DirectorCrédit Agricole - CIB - New York
USA

Dubraska
Senior Counsel, Americas ProductsChevron, Oil & Energy, US
USA
"In a sea of blacks dare to be pink". I pride myself in being a true business partner for my internal clients, while providing excellent legal advice. As a result, my service vision is to use my creativeness and engagement to respond to, educate, and entrust my clients so they act within the law, as well as corporate and ethical principles.
Emilio
DirectorArdian
Chile
Eva
Head of M&A and Business Development Gas network Latin AmericaEngie México
Mexico
Fernando
Director de Administración y FinanzasSplight
Chile
CFO de Distrocuyo S.A. Responsable de Planeamiento Estratégico. Evaluación de nuevos negocios, estructuración y estrategias de financiamiento. Experto en temas financieros de mercados regulados, negociaciones tarifarias, Public Private Partnerships e Infraestructura. Director General de Distrocuyo Chile, Presidente de SEIS S.A.
Fernando
Managing Director for Central America and the CaribbeanMPC Renewables Panama
Panama
Gary
Co-Founder & Managing PartnerExagon Impact Capital
USA
Hector
Country Manager - MexicoING Wholesale Banking
Mexico

Isabel
Global Disputes and International Arbitration PartnerKing & Spalding LLP - New York
USA
Isabel Fernández de la Cuesta is a partner in the International Arbitration group of King & Spalding. She has more than 17 years of experience advising clients on complex international disputes. She has represented clients in numerous commercial arbitrations between companies as well as investment arbitrations against States. She has appeared before all major international arbitration institutions, including the World Bank's International Centre for Settlement of Investment Disputes (ICSID), the International Chamber of Commerce (ICC), the American Arbitration Association and its international branch the International Centre for Dispute Resolution (AAA/ICDR), the Stockholm Chamber of Commerce (SCC), and the Cairo Regional Centre for Interna
Jacobo
Especialista Senior en Integridad y Politicas PúblicasOCDE
Mexico