New Modes of Renewable Energy Procurement in India
With the legal adjustments made, will clean energy have more room to grow?
Co-host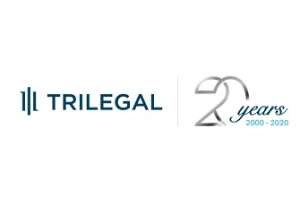 Thursday, 20th January
16:30 - 17:45 | Indian Standard Time (GMT +5.30)
Join the event by applying for a courtesy membership.
This membership will grant you
free access to our global community
, allowing you to connect with
more than 10K members
, as well as to participate
unlimitedly in our courtesy online events.
Successful registration
16 people are attending
Credit: RawFilm / Unsplash
EVENT MANAGER

Surekha
Director - InfrastructureGRI Club
+91-9920075521
9920075521
Green tariffs - Draft Electricity (promoting renewable energy through Green Energy Open Access) Rules, 2021. Some states like Maharashtra, Karnataka and Andhra Pradesh have determined green tariffs in their tariff orders. Will more states follow the same?
VPPA - A Virtual Power Purchase Agreement (VPPA) is a financial contract in which the buyer agrees to purchase renewable energy attributes from the developer at a 'pre-agreed price', also known as the 'strike price'. Will we see more VPPAs?
P2P: Peer-to-peer (P2P) electricity trading in electricity is at a pilot stage and hence no regulations are in place in order to govern the P2P transactions in India. What regulations are needed to make this successful?
iREC: The I-REC Standard is a list of rules, regulations and best practises which are to be used by attribute tracking systems (collectively, the I-REC Code). Is industry ready to accept these?
Sponsorship opportunities
GRI eMeetings offers a unique opportunity for companies to raise their profile in front of the most senior executives of the Real Estate industry worldwide.
Contact our team and check the sponsorship and exposure opportunities according to the strategy of your company.

Sponsorship Opportunities
Successful registration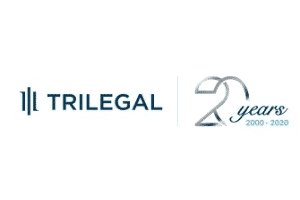 Mumbai | Maharashtra | India
Trilegal is one of the leading law firms in India, providing innovative and quality legal services across the spectrum of corporate law. With over 400 lawyers spread across Bengaluru, Delhi, Gurugram and Mumbai, the Firm consistently advises many of the world's leading corporations, financial institutions, and fund houses on their complex and first-to-market transactions. Trilegal has been recognised as the 'Law Firm of the Decade' at the RSG Grow India Awards.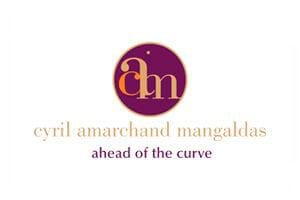 Mumbai | India
Cyril Amarchand Mangaldas is India's leading law firm with global reputation of being trusted advisors to its clients. Tracing its professional lineage to 1917, cam was founded to continue the legacy of Amarchand & Mangaldas & Suresh A. Shroff & Co. The Firm advises a large and diverse set of clients, including domestic and foreign commercial enterprises, financial institutions, private equity funds, venture capital funds, start-ups, government and regulatory bodies.

Mumbai | India
EY is a global leader in assurance, tax, transaction and advisory services. The insights and quality services we deliver help build trust and confidence in the capital markets and in economies the world over. We develop outstanding leaders who team to deliver on our promises to all of our stakeholders. In so doing, we play a critical role in building a better working world for our people, for our clients and for our communities.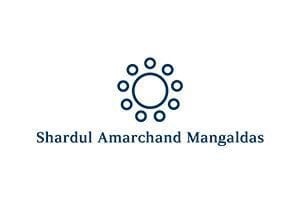 New Delhi | India
Founded on a century of legal achievements, we are one of India's leading full service law firms. Our mission is to enable business by providing solutions as trusted advisors through excellence, responsiveness, innovation, and collaboration. We are known globally for our integrated approach. Our 600+ lawyers including 116 partners provide exceptional services across practice areas which include General Corporate, Merger & Acquisition, Private Equity, Banking & Finance, Insolvency & Bankruptcy, Competition Law, Dispute Resolution, Projects & Project Finance, Capital Markets, Tax, and Intellectual Property. Helming major headline transactions and litigation across industries, we advise leading multinational corporations on their India entry and legal strategy impacting their business. We have offices in seven cities across India - New Delhi, Mumbai, Gurugram, Bengaluru, Chennai, Ahmedabad and Kolkata.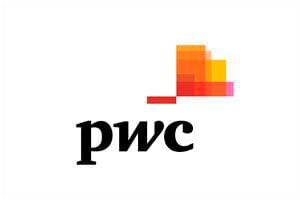 Mumbai | India
At PwC, our purpose is to build trust in society and solve important problems. We're a network of firms in 158 countries with more than 2,36,000 people who are committed to delivering quality in assurance, advisory and tax services. Find out more and tell us what matters to you by visiting us at www.pwc.com In India, PwC has offices in Ahmedabad, Bengaluru, Chennai, Delhi NCR, Hyderabad, Kolkata, Mumbai and Pune. For more information about PwC India's service offerings, visit www.pwc.com/in PwC refers to the PwC International network and/or one or more of its member firms, each of which is a separate, independent and distinct legal entity. Please see www.pwc.com/structure for further details.