Credit: QUality Stock Arts / Shutterstock
Navigating the post-Covid budget - Will it increase investor appetite for Indian market?
Co-Host
Wednesday, 24th February
15.00 - 16:00 | India Standard Time GMT+5:30
Submit your interest (Non-members)
Participation is restricted to Club Members and eMembers.
If you would prefer to contact us by email, please send to [email protected].
Our team will get in touch with you soon to confirm your participation
70 people are attending
EVENT MANAGERS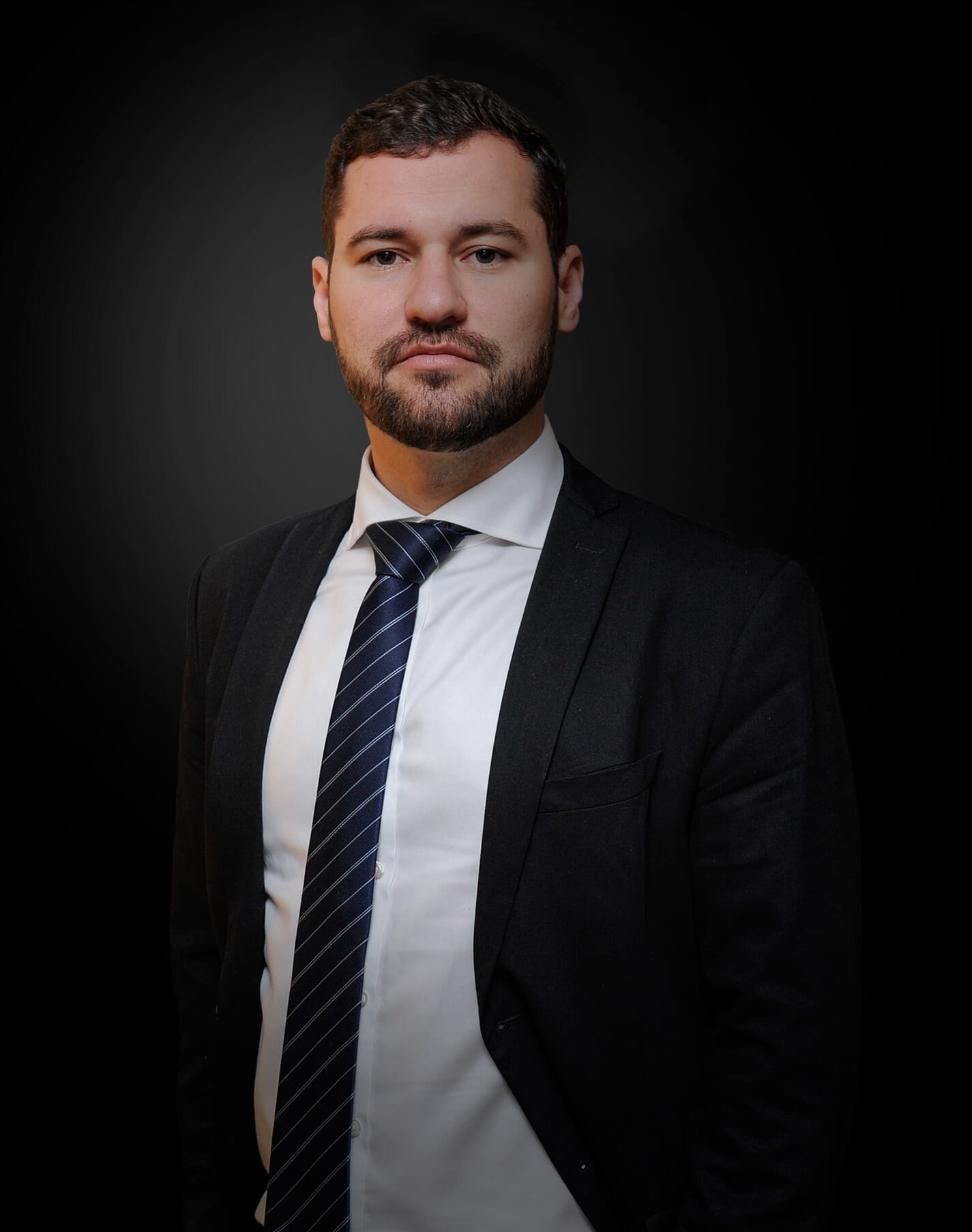 Pedro Nicolau
Pedro Nicolau
Global Head of Infrastructure & India
GRI Club
+55 11 98620-3494
+55 19 3203-0645
Pedro Nicolau is a Partner and the Global Head of Infrastructure and Portfolio Director for India at GRI Group. He leads the infrastructure division which is active in Latin America, India, China, and the USA. He also leads the real estate activities in India with a local team based in Mumbai. Prior to GRI, Pedro worked for Clarion Events Brazil in the Transportation, Mobility, and Sanitation portfolio. He has a bachelor degree in International Affairs at Unesp (São Paulo State University).

Surekha
Director - InfrastructureGRI Club
+91-9920075521
9920075521
The year 2021 will be challenging for India's Infrastructure sector as it tries to recover from the impact of COVID-19, with the pace and degree of recovery varying significantly among sub-sectors. The pandemic seems to have changed the rules of the investment game. Investors and asset owners are trying to maneuver the new environment for raising capital, especially when it comes to institutional investors. Looking at asset classes, geographies and emerging trends & demand drivers, where is the Indian market seeing capital flows headed?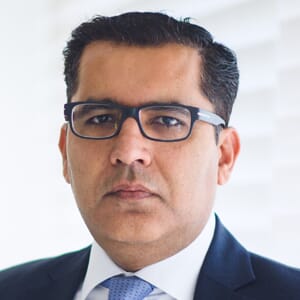 Jatin
Practice Head–Projects & InfrastructureShardul Amarchand Mangaldas & Co
India
Jatin is part of the management board of the Firm. He has extensive experience in urban infrastructure, conventional & renewable energy, roads, ports, airports, railways, power, and oil & gas sector in India and the sub-continent. Jatin has been consistently ranked in 'Band 1' by Chambers and Partners; 'Leading Lawyer' by Legal 500, IFLR1000 & Asialaw Profiles and 'Thought Leader' by WWL 2019. He has advised on several marquee transactions including privatisation of Delhi & Mumbai airports, re-gasification projects by IOC, PLL & others and Turkmenistan-Afghanistan-Pakistan-India pipeline projects. Currently he is advising GMR Infrastructure on divestment of major shareholding (over USD 1 billion) in GMR Airports Ltd.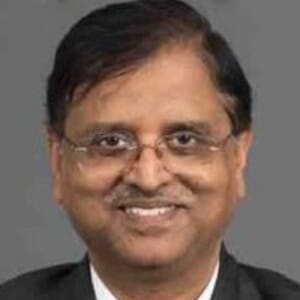 Subhash
Former Economic Affairs Secretary & Finance Secretary GOIFormer Economic Affairs Secretary & Finance Secretary GOI
India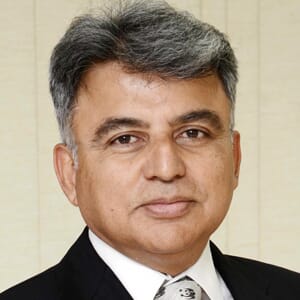 Shailesh
CEOL&T IDPL
India
Mr. Pathak has over 3 decades of experience shared equally between the private sector and Government of India's IAS (Indian Administrative Service). He started his career in 1986 with a 4-year investment banking stint at ICICI and HSBC before joining the IAS. He re-joined the private sector in 2006, in IDFC. He returned to the ICICI group as Senior Director (Investments), ICICI Venture, investing private equity in infrastructure. He joined Larsen & Toubro in 2017.He has 360-degree experience in infrastructure finance and execution, having worked in private equity investing and fundraising, both national and global, project finance, project structuring, preparation and appraisal, and investment banking.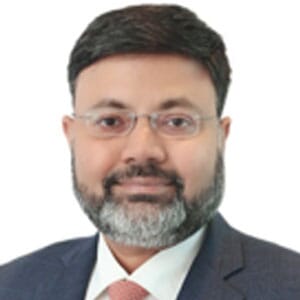 Saurabh
Managing Director, Infra, South AsiaCDPQ
India
Saurabh Agarwal is the Managing Director, Infrastructure, spearheading CDPQ's infrastructure investment efforts in South Asia, based in New Delhi, India. He is responsible for strategy development, sourcing, evaluating, executing and managing high-quality investments, as well as developing long-term partner relationships in the region. Saurabh has 19+ years of experience in financial and technology sectors. At CDPQ, he leads CDPQ's investments across sectors including utilities, renewables, transportation, telecom and social.
What short & long-term impact has the coronavirus pandemic had on infrastructure debt markets?

The impact of low interest rates on debt /equity market stakeholders– investors, banks, sponsors & more

Is the market becoming increasingly borrower-friendly, and will this continue?
Submit your interest (Non-members)
Participation is restricted to Club Members and eMembers.
If you would prefer to contact us by email, please send to [email protected].
Our team will get in touch with you soon to confirm your participation
Sponsorship opportunities
GRI eMeetings offers a unique opportunity for companies to raise their profile in front of the most senior executives of the Infrastructure and Energy sectors worldwide.
Contact our team and check the sponsorship and exposure opportunities according to the strategy of your company.

Sponsorship Opportunities
Successful registration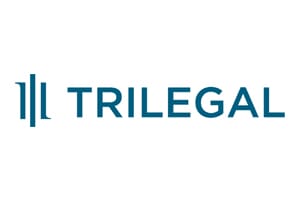 Mumbai | Maharashtra | India
Trilegal is one of India's leading full service law firms with offices in four of India's major cities – Mumbai, New Delhi, Bangalore and Gurgaon. We represent clients on a large number of the most complex and high value transactions in India. Our clients include many of the world's leading corporations, funds, banks and financial institutions. Our areas of expertise include mergers and acquisitions; strategic alliances and joint ventures; private equity and venture capital; defence and aviation; energy and infrastructure; banking and finance; taxation; restructuring; capital markets; telecoms, media and technology; dispute resolution; regulatory; competition law; labour and employment; real estate; hospitality; pharma; manufacturing among others. More recently, the firm was recognised as 'one of the top five law firms in the country' by RSG Consulting in its India Report, 2017. The Financial Times voted Trilegal as 'One of the top fifteen most innovative law firms in Asia-Pacific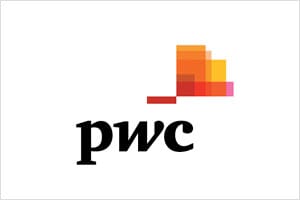 Mumbai | India
At PwC, our purpose is to build trust in society and solve important problems. We're a network of firms in 158 countries with more than 2,36,000 people who are committed to delivering quality in assurance, advisory and tax services. Find out more and tell us what matters to you by visiting us at www.pwc.com In India, PwC has offices in Ahmedabad, Bengaluru, Chennai, Delhi NCR, Hyderabad, Kolkata, Mumbai and Pune. For more information about PwC India's service offerings, visit www.pwc.com/in PwC refers to the PwC International network and/or one or more of its member firms, each of which is a separate, independent and distinct legal entity. Please see www.pwc.com/structure for further details.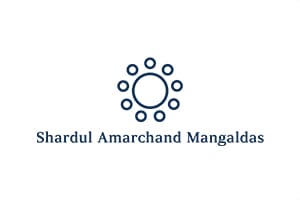 New Delhi | India
Founded on a century of legal achievements, we are one of India's leading full service law firms. Our mission is to enable business by providing solutions as trusted advisors through excellence, responsiveness, innovation, and collaboration. We are known globally for our integrated approach. Our 600+ lawyers including 116 partners provide exceptional services across practice areas which include General Corporate, Merger & Acquisition, Private Equity, Banking & Finance, Insolvency & Bankruptcy, Competition Law, Dispute Resolution, Projects & Project Finance, Capital Markets, Tax, and Intellectual Property. Helming major headline transactions and litigation across industries, we advise leading multinational corporations on their India entry and legal strategy impacting their business. We have offices in seven cities across India - New Delhi, Mumbai, Gurugram, Bengaluru, Chennai, Ahmedabad and Kolkata.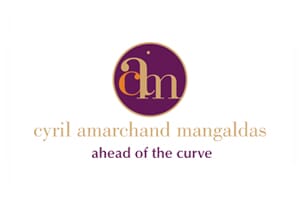 Mumbai | India
Cyril Amarchand Mangaldas is India's leading law firm with global reputation of being trusted advisors to its clients. Tracing its professional lineage to 1917, cam was founded to continue the legacy of Amarchand & Mangaldas & Suresh A. Shroff & Co. The Firm advises a large and diverse set of clients, including domestic and foreign commercial enterprises, financial institutions, private equity funds, venture capital funds, start-ups, government and regulatory bodies. Abhijeet
Head Special ProjectsPeak Infra
India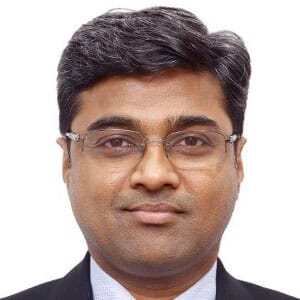 Aditya
CEOGIP
Singapore
Mr. Aggarwal Partner, GIP India and CEO GIP Singapore has over 20 years of experience across equity investing and project finance. As a part of the leadership team, he primarily focuses on origination, evaluation & capital deployment across infrastructure sectors along with managing the portfolio and creating exits.His current specific responsibilities also include overseeing the build out of Vector Green, the renewable platform. He is a member of the Investment Committee & represents the Funds on the Boards of various Portfolio Companies. In his earlier role,Mr. Aggarwal was a founding member of the core investment team at IDFC Alternatives, which set up IDFC's Infrastructure Funds business.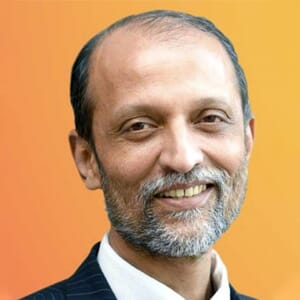 Ajit
President & Chief EconomistAditya Birla Group
India
Dr. Ajit Ranade is Group Executive President and Chief Economist with the USD 44 billion Aditya Birla Group, which is an Indian Multinational company with operations in more than 36 countries with head office in Mumbai. He is also in charge of the Group Corporate Affairs Function. The Group's businesses include metals, mining, chemicals, textiles, cement as well as telecom, retail, insurance and asset management. He is the Member of the Economic Policy Council of the Confederation of Indian Industry and a Member of the National Executive Committee of the Federation of Indian Chambers of Commerce and Industry. He is the Government of India's nominee on the Governing Board of Economic Research Institute for ASEAN and East Asia (ERIA).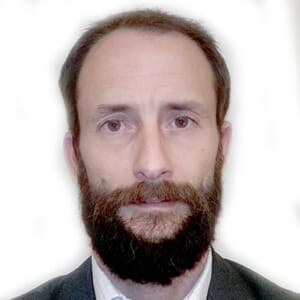 Alvaro
CFO AsiaROADIS
India
Mr. Alvaro Santos Higuera is Director of Indus Concessions India Pvt Ltd. and CFO of ROADIS SBU ASIA. Previously, he was Financial Director of Isolux Infrastructure in India, in charge of highways, roads and photovoltaic plants. Before this, he was Head of International Financing department for Isolux Group, being responsible for structure financing for projects in Mexico, US and India. Prior to this, Mr. Alvaro Santos was Head of Project Finance Spain and Portugal with Depfa Bank. He started his career working in BNP Paribas in several departments (M&A; Project Finance and Leverage Finance). Alvaro received a Master in Finance from Georgetown University and he studied Business Administration at Universidad Pontificia Comillas (ICADE).

Aman
Lead Consultant PPP CellNITI Aayog
India
Aman Hans is a Public Private Partnership Specialist with NITI Aayog, Government of India. He is also the active in-charge of the Government's ambitious proposal to set-up Giga-factories to manufacture Advance Chemistry Cells (ACCs) in India. Aman has over ten years of experience in diverse facets of Public Policy and Structured finance. Prior to NITI Aayog, he has served with various multi-nationals including SBI Capital Markets Ltd., Sumitomo Mitsui Banking Corporation (SMBC), Ernst & Young LLP and ITC Ltd. He holds a B.A (Hons) Mathematics from St. Stephen's College, Delhi University, a Post-graduate degree in Msc Finance from Warwick Business School (U.K) and is a level-3 CFA Candidate. Anchit
MD-GeneralFocal Energy Solar India
India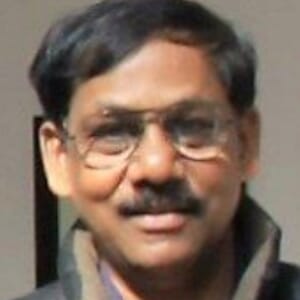 Anil
Principal Consultant & Mission Director.NITI Aayog
India

Ansgar
Director, M&AAviAlliance GmbH
Germany
Ansgar is a Director in AviAlliance's M&A department and leads the business development efforts in South East Asia. Prior to this, he led the master planning section of the Technical Services department. With more than 20 years' professional experience, Ansgar has led many international and multi-disciplinary airport acquisition teams. He has also acted as adviser to internal and external clients, providing an expert perspective and outstanding hands-on airport experience. Ansgar is a civil engineer by education and joined the company in 1994. He worked for all AviAlliance airports as well as on a number of airport projects including Abu Dhabi, Bahrain, New York LaGuardia, Mumbai, Bangalore, Bucharest, Geneva, among others.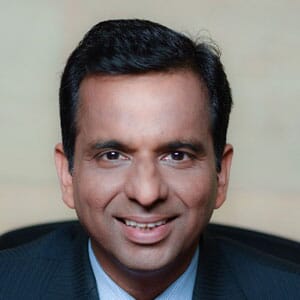 Arvind
CFOTATA Projects
India
Mr. Arvind Chokhany is the CFO of Tata Projects Ltd. He has over 23 years of experience in Corporate Planning, Investments, Finance Operations, Capital structuring, Mergers & Acquisitions, Raising strategic investments, Funds deployment, and monetization through stake dilution and Joint ventures through mezzanine and equity structures.

Ashish
Deputy Chief Manager StrategyAditya Birla Capital
India

Ashish
Group Head – CSPD & ERMGMR Group
India Ashwini
Investment ManagerAustralian Trade and Investment Commission
India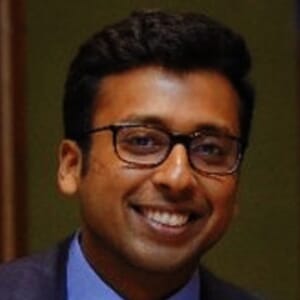 Atul
Infrastructure ConsultantAsian Development Bank
India
Atul is a seasoned Infrastructure professional with vast experience of working in Industrial corridors, transportation and multimodal logistics with focus on project design, feasibility in infrastructure development, infrastructure financing, regulatory, policy and governance issues. Atul has policy, finance and economics degree from NUS Singapore, JNU, Delhi and St. Xaviers Kolkata. In his current role he is working with the several line ministries and state governments on Logistics sector development, industrial corridor and park development including integration in GVCs. His past roles include Economist (Consultant) for IFC in Singapore, Public Finance Economist for PwC South Asia and J. Economist for Willis Towers Watson.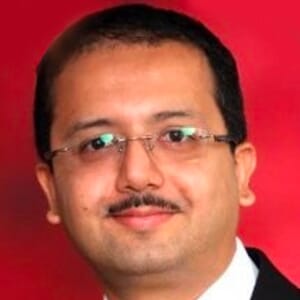 Bharat
Executive DirectorCLSA
India