A knowledge sharing session with leading legal heads to highlight some of the COVID-19- outbreak related key legal issues that companies should be thinking about in the current environment.

What should the board watch out for in corporate governance and disclosures?
Legal impact on M&A transactions?
Implications on insolvencies looming in the horizon?
Participation is restricted to Club Members and eMembers.
If you would prefer to contact us by email, please send to [email protected].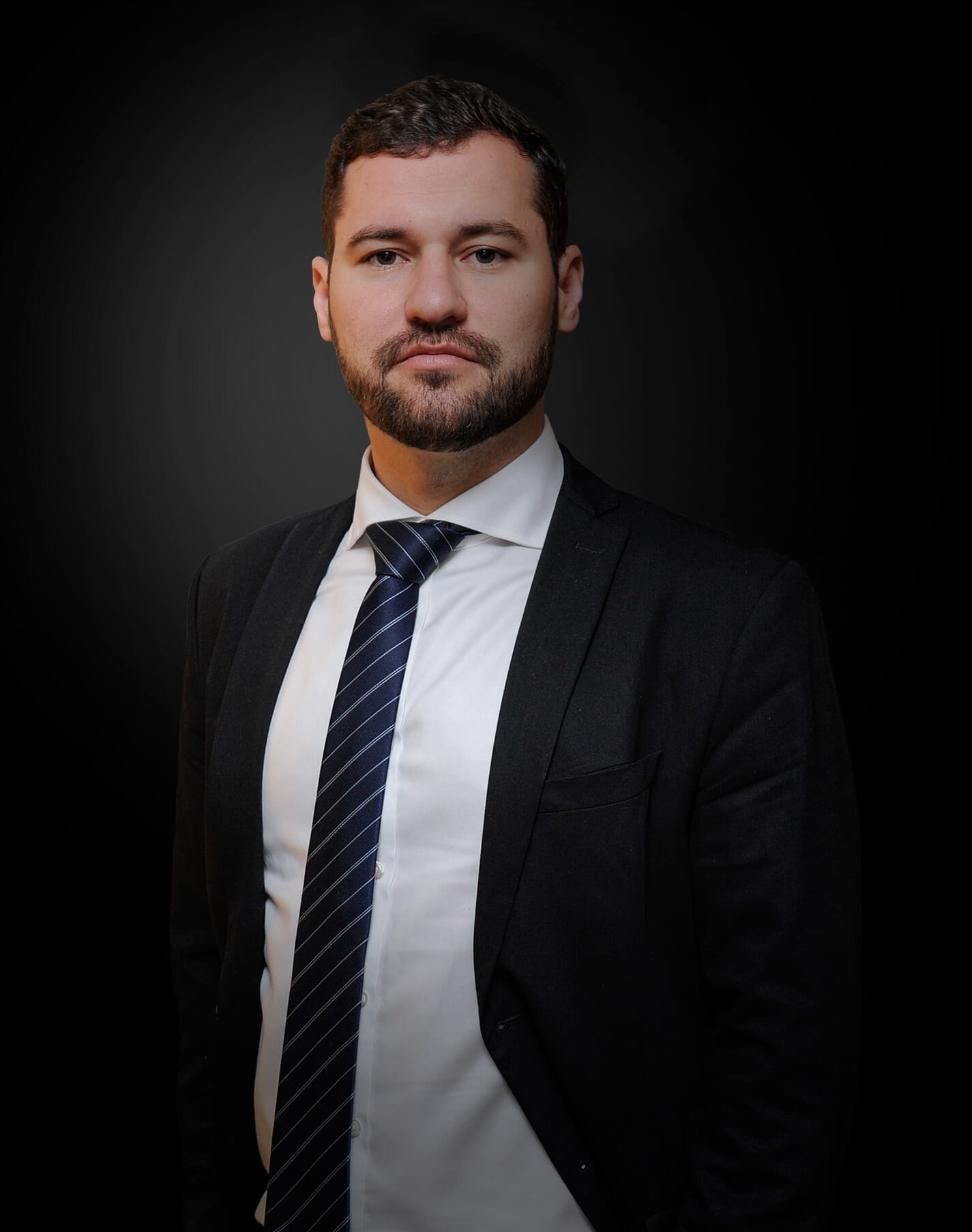 Pedro Nicolau
Pedro Nicolau
Global Head of Infrastructure
GRI Club
+55 11 98620-3494
+55 11 2391 5583
Pedro Nicolau é head global de Infraestrutura do GRI e responde pela coordenação das atividades do GRI Club Infra. Anteriormente, trabalhou na Clarion Events, na posição de head para o Brasil da divisão de Infraestrutura de Transportes, Mobilidade e Saneamento. É graduado em Relações Internacionais pela Unesp.

Surekha
Club Director InfrastructureGRI Club

Aditya
CEOGIP
India
Mr. Aggarwal Partner, GIP India, has over 20 years of experience across equity investing and project finance. As a part of the leadership team, he primarily focuses on origination, evaluation & capital deployment across infrastructure sectors along with managing the portfolio and creating exits.His current specific responsibilities also include overseeing the build out of Vector Green, the renewable platform. He is a member of the Investment Committee & represents the Funds on the Boards of various Portfolio Companies. In his earlier role,Mr. Aggarwal was a founding member of the core investment team at IDFC Alternatives, which set up IDFC's Infrastructure Funds business comprising two funds with an aggregate corpus of US$ 2 billion.

Alvaro
CFO AsiaROADIS
India
Mr. Alvaro Santos Higuera is Director of Indus Concessions India Pvt Ltd. and CFO of ROADIS SBU ASIA. Previously, he was Financial Director of Isolux Infrastructure in India, in charge of highways, roads and photovoltaic plants. Before this, he was Head of International Financing department for Isolux Group, being responsible for structure financing for projects in Mexico, US and India. Prior to this, Mr. Alvaro Santos was Head of Project Finance Spain and Portugal with Depfa Bank. He started his career working in BNP Paribas in several departments (M&A; Project Finance and Leverage Finance). Alvaro received a Master in Finance from Georgetown University and he studied Business Administration at Universidad Pontificia Comillas (ICADE).

Anjali
Partner3i
India
Anjali is Partner, Managing Director India. She joined 3i in 2007 from ICICI Bank where she was part of the project finance group. Anjali has more than 26 years of experience having worked in the areas of project financing, debt and equity syndication, restructuring and investment banking in her prior assignments at ICICI Bank, Asset Reconstruction Company (India) Ltd., KPMG and SBI Capital Markets. She holds an MBA from Indian Institute of Management, Ahmedabad and a Bachelor's Degree in Science from Gujarat University.

Ansgar
Director, M&AAviAlliance
Germany
Ansgar is a Director in AviAlliance's M&A department and leads the business development efforts in South East Asia. Prior to this, he led the master planning section of the Technical Services department. With more than 20 years' professional experience, Ansgar has led many international and multi-disciplinary airport acquisition teams. He has also acted as adviser to internal and external clients, providing an expert perspective and outstanding hands-on airport experience. Ansgar is a civil engineer by education and joined the company in 1994. He worked for all AviAlliance airports as well as on a number of airport projects including Abu Dhabi, Bahrain, New York LaGuardia, Mumbai, Bangalore, Bucharest, Geneva, among others.

Arvind
CFOTata Projects Limited
India
Mr. Arvind Chokhany is the CFO of Tata Projects Ltd. He has over 23 years of experience in Corporate Planning, Investments, Finance Operations, Capital structuring, Mergers & Acquisitions, Raising strategic investments, Funds deployment, and monetization through stake dilution and Joint ventures through mezzanine and equity structures.

Ashish
Group Head – CSPD & ERMGMR Group
India

Deepto
Partner-Project, Project FinanceSAM & Co

Gaurav
Head Corporate FinanceTRIL
India
Mr. Gaurav Khanna is the Assistant Vice President (Infrastructure) of Tata Realty and Infrastructure Limited (TRIL). He has over 20 years of experience in Corporate Finance, Investment, Taxation, Audit,Strategic Planning and commercial functions.Mr Khanna has significant experience in Greenfield and Brownfield Asset acquisitions, Portfolio and asset management, and orchestrating timely exits for large Global Funds, due to his strong Corporate Finance & Investment Management background. He has a deep understanding of Real Estate and Infrastructure Sector. He has been working with Tata Group for last 10 years and is presently in-charge of the Finance function of Infra Business of Tata Realty and Infrastructure Limited.

Harsh
CEO & Whole-time DirectorIndiGrid
India
Mr. Harsh Shah has extensive experience in infrastructure sector across bidding, financing, operations, M&A and regulatory policy. Mr. Shah was instrumental in setting up IndiGrid, India's first InvIT in the power transmission sector, where he currently serves as the CEO and Whole-time Director. He is also a member of the SEBI Advisory Committee for InvITs and REITs. Previously, he served as the CEO at Sterlite Power Transmission. He has worked with L&T, L&T Infrastructure Finance Company Limited and Procter & Gamble International Operations Pte. Limited. He holds a Master's degree in Business Administration from the National University of Singapore and a Bachelor's degree in Electrical Engineering from the Nirma Institute of Technology.

Jatin
Practice Head–Projects & InfrastructureSAM & Co
India
Jatin is part of the management board of the Firm. He has extensive experience in urban infrastructure, conventional & renewable energy, roads, ports, airports, railways, power, and oil & gas sector in India and the sub-continent. Jatin has been consistently ranked in 'Band 1' by Chambers and Partners; 'Leading Lawyer' by Legal 500, IFLR1000 & Asialaw Profiles and 'Thought Leader' by WWL 2019. He has advised on several marquee transactions including privatisation of Delhi & Mumbai airports, re-gasification projects by IOC, PLL & others and Turkmenistan-Afghanistan-Pakistan-India pipeline projects. Currently he is advising GMR Infrastructure on divestment of major shareholding (over USD 1 billion) in GMR Airports Ltd.

Jayant
Chairman and Managing DirectorMEP Infrastructure Developers
India
Jayant D. Mhaiskar is the Chairman and Managing Director of our Company. He is one of the founding Directors and Promoter of our Company. He has completed the first year of his Bachelor's degree in Commerce from K.V. Pindharkar College of Arts, Science & Commerce. He has 17 years of experience in the Tolling and Infrastructure industry.

Krishna
Krishna
Prakash Maheshwari
Chief Executive OfficerAdani
India
Mr. Krishna Prakash Maheshwari has over two decades of experience in the infrastructure industry across various sectors and in various capacities. Currently he is heading the Roads, Rail, Metro & Water Business of Adani Group. Prior to joining Adani, Mr. Maheshwari was heading Essel Highways Ltd. Before joining Essel Highways Ltd., Mr. Maheshwari was heading the Integrated Environment Infrastructure business of UPL Ltd. He has also donned various hats during this 12 years stint with Reliance Infrastructure. He was the CEO of metro business and played a key role in the setting up of the first line of Mumbai Metro as well on the Delhi Airport Express.

Pawan
President - Long Term AssetsKPTL
India
Mr. Kant is an Infrastructure & engineering professional with nearly 30 years industry experience in Core Infrastructure, construction, Real Estate sectors. He has worked with reputed organizations such as Great Eastern Shipping Co Ltd, Hindustan Construction Company Ltd, Sembcorp Construction and Engineers (Singapore), the Tata Group. He has worked across functions such as Project Financing & Structuring, Strategic Planning, Project Execution, Operations, Commercial and Contracts, Tendering and Business development. He has worked in India, Middle East and Singapore on large infrastructure projects such as Roads, Industrial park, SEZs, Power Transmission, Condominium projects, Townships, etc.

Sandeep
MD & CEO - Infrastructure AdvisoryCentrum Capital
India
Sandeep Upadhyay joined Centrum Capital Limited in June 2008 and is currently serving as Managing Director of Infrastructure Practise at Centrum Capital Limited. As a senior Coverage Banker he is responsible for covering the Stressed asset resolution apart from leading Investment Banking initiatives across core sectors like Transportation, Logistics, Energy & Utilities space.He is an alumnus from XLRI, Jamshedpur besides holding a Post Graduate Degree in Project Management specialising in Infrastructure sector. He has over sixteen years of extensive experience in raising Private Equity, Project Finance and advising Government & established private sector clients on M&A, Stressed asset resolution and Bidding initiatives.

Need help?
WhatsApp Assistance
Monday to Friday - 8:30 a.m. to 6:00 p.m.