Participation is restricted to Club Members and eMembers.
If you would prefer to contact us by email, please send to [email protected].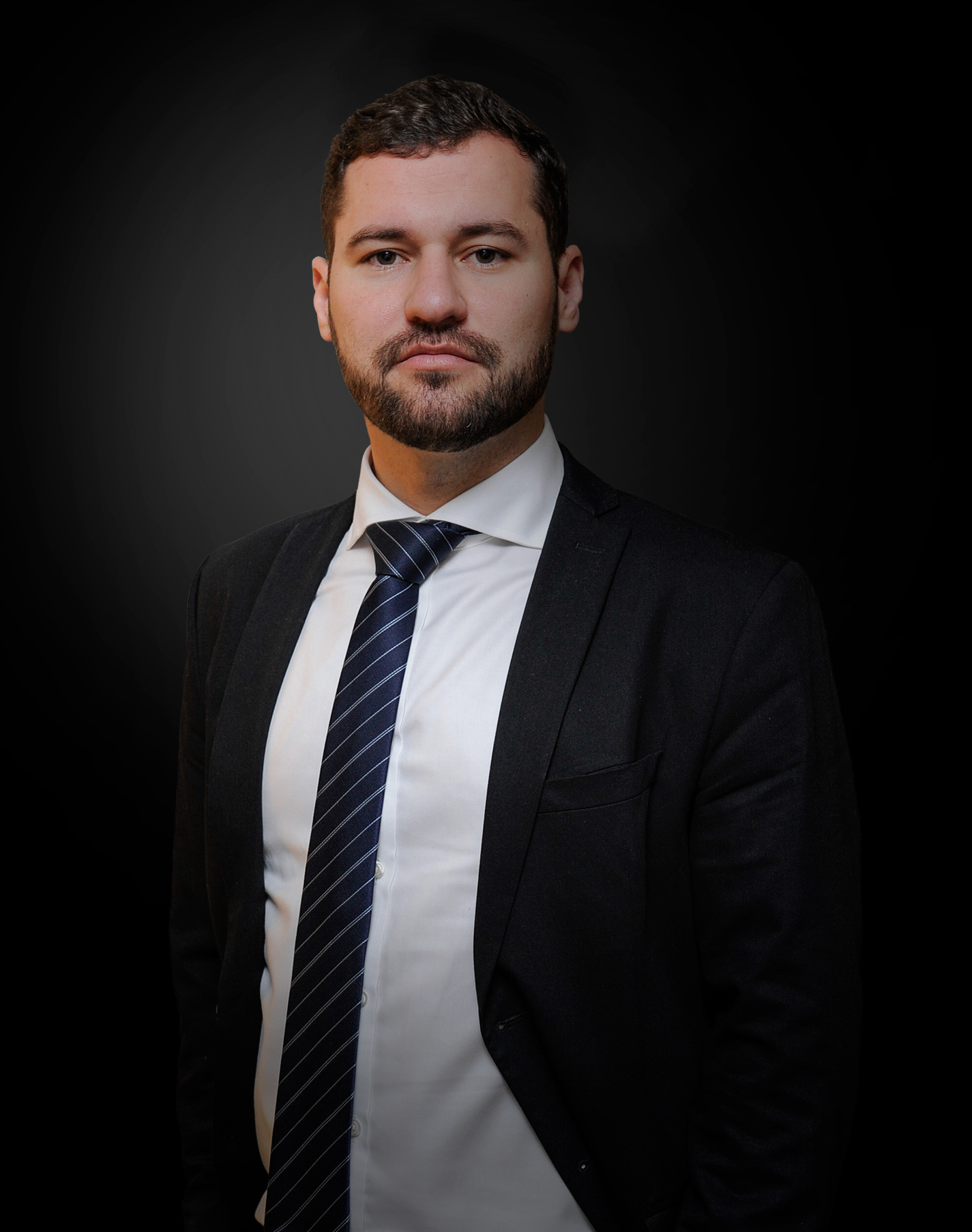 Pedro Nicolau
Pedro Nicolau
Global Head of Infrastructure & India
GRI Club
+55 11 98620-3494
+55 19 3203-0645
Pedro Nicolau is a Partner and the Global Head of Infrastructure and Portfolio Director for India at GRI Group. He leads the infrastructure division which is active in Latin America, India, China, and the USA. He also leads the real estate activities in India with a local team based in Mumbai. Prior to GRI, Pedro worked for Clarion Events Brazil in the Transportation, Mobility, and Sanitation portfolio. He has a bachelor degree in International Affairs at Unesp (São Paulo State University).

Ajay
National Head – Project FinanceL&T Finance
India
He is a motivated business leader having 21 years of experience in financial sector with P&L responsibility. Experienced in providing corporate & project lending solutions to a wide spectrum of clients. As an experienced banking professional, he has a proven track record as a relationship strategist, specializing in building a group of well nurtured business partners, who are offered end to end solutions in project finance/ structured finance and other product offering, thereby creating profitable business segments for the organization. Responsible for setting business goals and building strategies to fulfill the items contained therein.

Alexander
Water, Environment and Infrastructure Business Development DirectorAdvisia OC&C Strategy Consultants
Brazil

Alvaro
CFO AsiaROADIS - India
India
Mr. Alvaro Santos Higuera is Director of Indus Concessions India Pvt Ltd. and CFO of ROADIS SBU ASIA. Previously, he was Financial Director of Isolux Infrastructure in India, in charge of highways, roads and photovoltaic plants. Before this, he was Head of International Financing department for Isolux Group, being responsible for structure financing for projects in Mexico, US and India. Prior to this, Mr. Alvaro Santos was Head of Project Finance Spain and Portugal with Depfa Bank. He started his career working in BNP Paribas in several departments (M&A; Project Finance and Leverage Finance). Alvaro received a Master in Finance from Georgetown University and he studied Business Administration at Universidad Pontificia Comillas (ICADE).

Ana
Partner - InfrastructureBMA - Barbosa Mussnich & Aragão - Brazil
Brazil
Ana Cândida experience involves various Administrative Law matters: public procurement and government agreements, concession of public services, public-private partnerships, public companies, administrative corruption, accountability and fiscal responsibility, corporate social investment, regulated sectors, administrative proceedings with public and controlling entities (Audit Courts and Comptrollers).She participated in relevant infrastructure projects related to airport, port,railway and water and sewage sectors. She is internationally referenced in relevant legal guides, such as Chambers & Partners Latin America and The Legal 500. She is also CP³P-F certified, that's granted by the APGM Public–Private Partnerships Certification Program™.

Ana
PartnerVeirano Advogados
Brazil
Ana Carolina Barretto heads the Projects, Banking and Natural Resources practice at Veirano Advogados. She specializes in project finance and infrastructure development. Ms. Barretto represents sponsors, lenders, EPC contractors and equipment suppliers with their acquisition, development and financing of infrastructure projects. She has advised clients on some of the most prominent infrastructure and project finance deals in Brazil. Ms. Barretto is widely recognized by international publications such as Chambers, The Legal 500, IFLR 1000, LatinLawyer 250 and Who's Who Legal as a leading lawyer for project development and finance, energy and construction law. She is a past chair of the International Bar Association's Power Law Committee.

André
Diretor SuperintendenteEngeform
Brazil
André Villac Abucham developed his career accumulating national and international experience. Graduated in civil engineering at Mackenzie University in 1998 and studied, between 2011 and 2013, the Owner and President Management Program, at Harvard University. He was Citigroup's Vice President and Member of Directors Council in New York for seven years and, currently, he is Engeform's superintendent director, where he he's been for twelve years. He has also worked as a technical and commercial diretor in this company and he is responsible for more than 100 major engineering projects carried out by Engeform.

André
Director of Construction & InfrastructureMarsh JLT Brasil Corretagem de Seguros
Brazil
André Dabus is Director of Construction & Infrastructure of Marsh Brazil, Insurance broker authorized by Susep and lawyer formed by PUC-SP. Certification CP3P-F by APMG Internacional, he holds a postgraduate degree in Infrastructure Law from the FGV- SP and an executive MBA from Fundação Don Cabral. He is also a professor of the MBA of Insurance and Reinsurance Law of ESSP- Escola Superior de Seguros Privados and Professor of the MBA PPPs and Concessions - FESP-SP /LSE.

André
SócioMattos Filho, Veiga Filho, Marrey Jr. e Quiroga Advogados
Brazil
Partner of Demarest's Infrastructure and Project Finance area, André Luiz Freire is a postdoctoral fellow in Democracy and Human Rights at the University of Coimbra, holds a PhD and Master's degree in Administrative Law from PUC-SP as well as a Doctor of Juridical Sciences and Master of Laws in Philosophy of Law from the University of Virginia. He specializes in concessions, Expression of Interest processes tenders, administrative processes, sector studies and legal opinions. He concentrates his practice in the infrastructure sector, with clients ranging from construction companies, infrastructure investment funds and concessionaires of public construction and services, transportation, logistics, base industries and investment funds

Ary
Manager, Central & Southeast EuropeIFC - International Finance Corporation - Central and South-east Europe
Serbia
Ary is IFC Regional Manager for Central & Southeast Europe, covering the Western Balkans as well as Bulgaria, Poland, Romania. An Engineer with a major in Artificial Intelligence, and a French national, Ary started his career in 1991 at BNP Paribas, in France then Morocco. He joined IFC in 2003 as SME Financing and Non-Bank Financial Institutions Specialist, then Global Product Head for Access to Finance Advisory Services, then Country Head for Haïti and the Dominican Republic. For 5 years prior to taking his current position, Ary was Country Manager for Mexico. Ary is passionate about Climate Finance, SME Finance, Biodiversity, Future of work, Digital Financial Services, Smart Infrastructure, and Public-Private Partnerships

Ashish
Group Head – CSPD & ERMGMR Group
India Barbara
Gerente de Relações InstitucionaisPrumo Logística
Brazil

Bruno
PartnerMayer Brown Tauil & Chequer - Brazil
Brazil
Bruno counsels Brazilian and foreign clients on matters related to infrastructure projects, energy, oil and gas and mining. His experience includes mergers and acquisitions transactions, concessions, public-private partnerships, including PMIs, government purchases, project financing, tax; incentives and regulatory matters. He worked as a foreign associate in the New York office of Cleary Gottlieb Steen & Hamilton, and was a partner in the American law Firm of Mayer Brown. He is a Professor of graduate courses at Fundação Getulio Vargas (FGV).

Carlos
Carlos
Frederico Ferreira
Diretor PresidenteAustral Seguradora
Brazil
49 years old. Chemical Engineer – Federal University of Rio de Janeiro MBA Executive at COPPEAD. MBA Insuramce – Catholic University of Rio de Janeiro. Founder & Director - AUREA Seguradora S/A (CESCE Brasil). Founder & Director – FATOR Seguradora S/A Founder & CEO at AUSTRAL Seguradora

Christian
Partner and Private Equity LeaderPwC - PricewaterhouseCoopers - Brazil
Brazil
Christian is the Infrastructure, Private Equity and Sovereign Funds leader and has over 19 years experience in advising clients on mergers and acquisitions and made Partner in 2010. In Brazil, Christian has primarily focused on advising foreign investors, both corporate and financial seeking opportunities to invest in Latin America. He has also worked for over 2 years in our London office, and worked for large clients, both corporate and financial buyers, and performed buy side and vendor due diligence assignments in various sectors such as Energy, Mining, Oil & Gas, industrial and consumer products, among others.