Surekha
Director - InfrastructureGRI Club
+91-9920075521
9920075521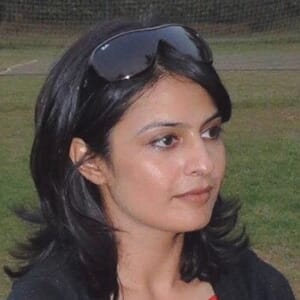 India Programme ManagerClimate Bonds Initiative
India
Ms Neha Kumar works as the India Programme Manager for Climate Bonds Initiative and is based in Delhi. She drives policy, strategy and partner programmes in the country to scale up the green bonds market and green financial ecosystem. She has fifteen years of experience working on public policy and industry action in India on non financial risks, sustainability and responsible financing. In her stint at GIZ India (German Development Agency) prior to joining CBI, she steered projects that led to ESG disclosures regulation by the Indian market regulator, Securities and Exchange Board of India; and the development of financial sector led Responsible Financing Guidelines.

Sr. DirectorTERI - The Energy and Resources Institute
India
Girish Sethi is Senior Director of the Energy Program at TERI, having more than 36 years of experience in the field of energy, environment and sustainable development. His direct responsibilities at TERI include providing strategic direction and coordinating the activities related to industrial energy efficiency, renewable energy, fuels and electricity including demand side management. These involve energy conservation studies, technology assessments, sectoral studies, demand forecasting, capacity building programs and projects concerning rational use of energy.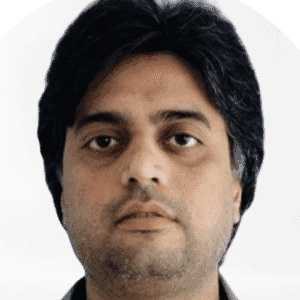 Team Lead - Hydrogen EconomyReliance Industries Ltd
India
Currently, I lead strategy and technology activities in Hydrogen Economy at RIL. Have close to two decades of S&T experience in various aspects of materials-and-process engineering, hydrogen-and-fuel cell technology, and alternate energy. For the last 9–10 years, I have been ardently working on clean energy solutions, particularly, fuel-cell technology and the hydrogen economy, and have explored various aspects of hydrogen economy for its techno-commercial viability. I enjoy analyzing technologies and their symbiotic relationship to draw important inferences to find a holistic and sustainable solution using sound first principles, an important aspect of the new energy world.

Chief Executive OfficerCEEW
India
Dr. Arunabha Ghosh is a public policy professional, adviser, author, columnist, and institution builder. As the founder-CEO of the Council on Energy, Environment and Water, since 2010, he has led CEEW to the top ranks as one of Asia's leading policy research institutions (eight years in a row); and among the world's 20 best climate think-tanks in 2013 and 2016. He was actively involved in conceptualising and designing the International Solar Alliance.Arunabha advises governments, industry, civil society and international organisations around the world. This has included India's Prime Minister's Office, several ministries and state governments. He was invited by France, as a Personnalité d'Avenir, to advise on the COP21 climate negotiations.
This eMeeting is exclusive
for Premium members