Participation is restricted to Club Members and eMembers.
If you would prefer to contact us by email, please send to [email protected].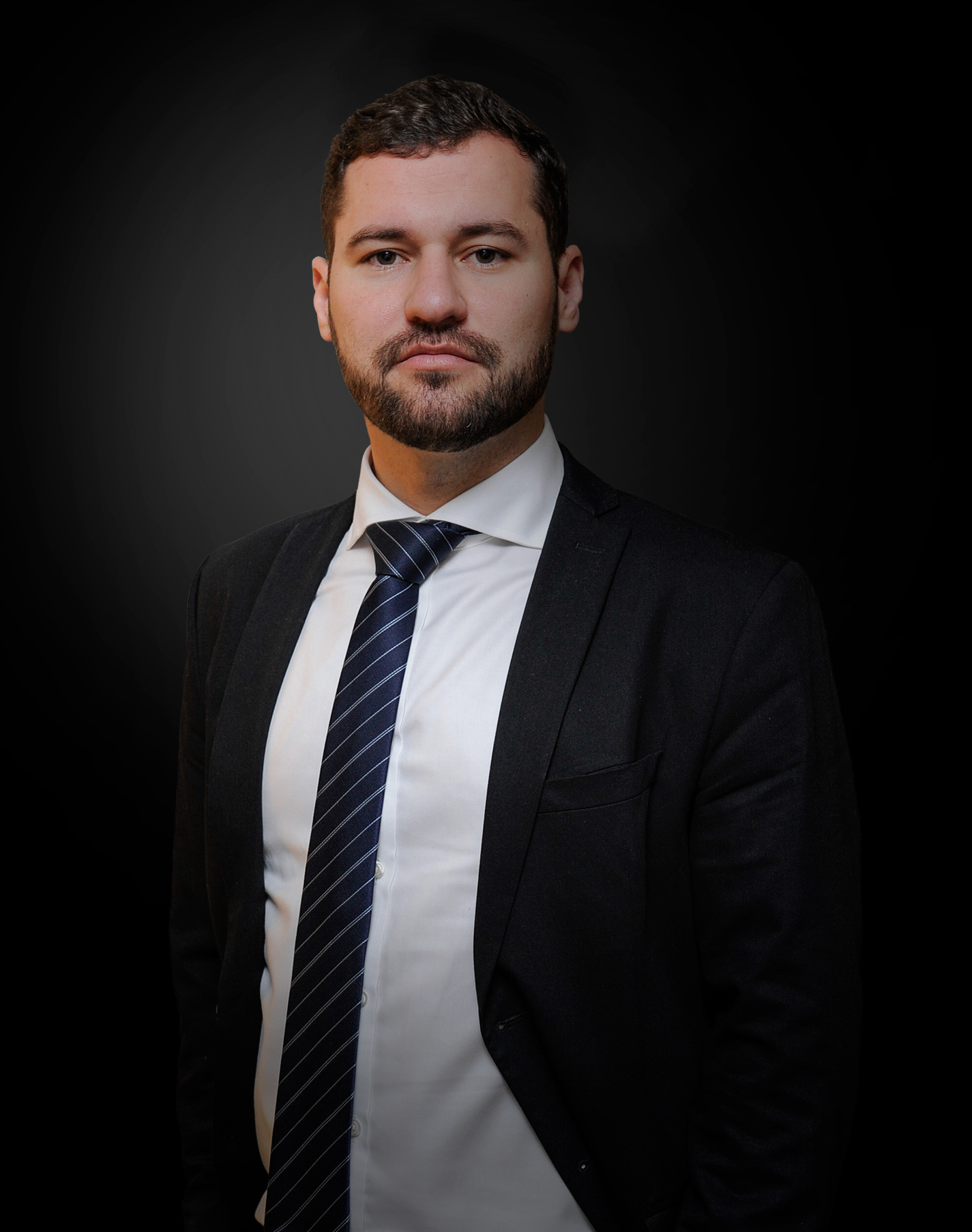 Pedro Nicolau
Pedro Nicolau
Global Head of Infrastructure & India
GRI Club
+55 11 98620-3494
+55 19 3203-0645
Pedro Nicolau is a Partner and the Global Head of Infrastructure and Portfolio Director for India at GRI Group. He leads the infrastructure division which is active in Latin America, India, China, and the USA. He also leads the real estate activities in India with a local team based in Mumbai. Prior to GRI, Pedro worked for Clarion Events Brazil in the Transportation, Mobility, and Sanitation portfolio. He has a bachelor degree in International Affairs at Unesp (São Paulo State University).

Agathe
Business Development LATAMEgis Engenharia e Consultoria Ltda (Egis Brasil)
Mexico
Agathe Vigne is in charge of Business Development for Egis Projects in Latin America. She has a Master's degree from Lyon's Institute of Political studies and the Faculty of Economics of Lyon II, with a specialization in Latin American Energy Policy. After various research projects on Mexico's national oil company Pemex, she occupied several positions in the French Embassy's trade and investment office, in Madrid and Mexico. Her current activities aim at developing partnerships with both public and private actors in Mexico in the infrastructure sector, more specifically to implement new technologies and know-how in road operation and maintenance.

Ana
Partner - InfrastructureBMA - Barbosa Mussnich & Aragão - Brazil
Brazil
Ana Cândida experience involves various Administrative Law matters: public procurement and government agreements, concession of public services, public-private partnerships, public companies, administrative corruption, accountability and fiscal responsibility, corporate social investment, regulated sectors, administrative proceedings with public and controlling entities (Audit Courts and Comptrollers).She participated in relevant infrastructure projects related to airport, port,railway and water and sewage sectors. She is internationally referenced in relevant legal guides, such as Chambers & Partners Latin America and The Legal 500. She is also CP³P-F certified, that's granted by the APGM Public–Private Partnerships Certification Program™.

Ane
PartnerManesco, Ramires, Perez, Azevedo Marques Sociedade de Advogados
Brazil
Ane Elisa Perez is graduated in Law at the Catholic University of Sao Paulo (PUC-SP), in 1994. Specialist in Administrative Law at the Getulio Vargas Foundation (GVLaw). Master in Constitutional Law at the Catholic University of Sao Paulo (PUC-SP) in progress. Ane Perez acts in the area of ​​Administrative Law, especially in Arbitration, Dispute Boards and Litigation in complex contracts involving the Public Administration and private entities in the Infrastructure sector.

Ansgar
Director, M&AAviAlliance
Germany
Ansgar is a Director in AviAlliance's M&A department and leads the business development efforts in South East Asia. Prior to this, he led the master planning section of the Technical Services department. With more than 20 years' professional experience, Ansgar has led many international and multi-disciplinary airport acquisition teams. He has also acted as adviser to internal and external clients, providing an expert perspective and outstanding hands-on airport experience. Ansgar is a civil engineer by education and joined the company in 1994. He worked for all AviAlliance airports as well as on a number of airport projects including Abu Dhabi, Bahrain, New York LaGuardia, Mumbai, Bangalore, Bucharest, Geneva, among others.

Bruno
PartnerMayer Brown Tauil & Chequer - Brazil
Brazil
Bruno counsels Brazilian and foreign clients on matters related to infrastructure projects, energy, oil and gas and mining. His experience includes mergers and acquisitions transactions, concessions, public-private partnerships, including PMIs, government purchases, project financing, tax; incentives and regulatory matters. He worked as a foreign associate in the New York office of Cleary Gottlieb Steen & Hamilton, and was a partner in the American law Firm of Mayer Brown. He is a Professor of graduate courses at Fundação Getulio Vargas (FGV).

Daniel
Head of Project Finance BrazilCrédit Agricole- CIB Brazil
Brazil
Mr. Daniel is Managing Director and CACIB's Head of Project Finance Brazil, based in São Paulo focusing on Energy, O&G, Metals&Mining and Infrastructure for Brazilian and international clients. Daniel has 20 years of experience in the Banking and Project Finance market. Prior to joining CACIB, he was Head of Infrastructure, Oil&Gas and PPPs at the Project Finance department of Itaú BBA. Daniel holds an MBA in Finance from INSPER (2003) and MBA in Management from UNIBANCO (2008), He graduated in Public Administration from Fundação Getulio Vargas (FGV-EAESP). Daniel is a native Portuguese speaker and fluent in English.

Danillo
Director of Infrastructure InvestmentsGLP - Global Logistic Properties Brazil
Brazil
Danillo Marcondes is the Director of infrastructure investments at GLP Brasil. He has experience in business development and executing M&A transactions. He was in companies such as Unibanco, Itaú BBA, Virtus BR Partners and Grupo EcoRodovias. At Unibanco and Itaú BBA, he worked in the investment banking department. In 2009 he joined Virtus BR Partners, a financial advisor working in M&A and debt restructuring. In 2013, he joined the EcoRodovias Group as Business Development Manager, responsible for executing strategic transactions. He graduated in Computer Engineering from UNICAMP and has a Global Executive MBA from IE Business School. David
Lead Project ManagerGrupo Argos
Colombia

Debabrata
Head - BusinessNIIF IFL-Previously known as IDFC Finance Ltd.
India
In his role as business head, Debabrata is primarily responsible for business development and management of the asset portfolio including origination and client relationships, overseeing the evaluation and delivery of investment and credit proposals and portfolio performance. In a career spanning over twenty five years in financial services, he has worked with leading Indian and global institutions across corporate and project finance, special situation investments, advisory services and investment banking. He has worked on all forms of capital - debt, mezzanine and equity and has been involved in evaluating, advising, structuring and funding of projects worth over US$ 6 billion.

Eduardo
Eduardo
Hayden Carvalhaes Neto
PartnerLefosse Advogados
Brazil
Eduardo Hayden Carvalhaes Neto holds a PhD and a Master's Degree in Public Law issued by the University of São Paulo, graduated in Law at the São Paulo Catholic University and is the partner responsible for the Public Law and Regulation of LEFOSSE. His work focuses in concessions, PPPs, concessions, public procurement, public services and regulated markets (energy, aviation, logistics, transportation, telecoms, mining, roads, airports, seaports, construction and O&G, among others). He is the President of the Brazilian Association of IT and Communications (ABDTIC) and a member of the International Bar Association and of the Brazilian Bar Associations at São Paulo, Rio de Janeiro and Brasília.

François
Commercial Director LatamFerrovial Aeropuertos
Spain
Born in 1983, François Deveza has a Master of Engineering from Ecole des Mines de Nancy (France). He started his career in 2008 as a strategy consultant in Paris for Mars & Co. In 2012 he joined SNCF (French railway operator) as a Senior Consultant and appointed on the Project of Railway Reform. In 2015, he held the position of Project Director at Groupe ADP International, in charge of Latam. François Deveza is currently Commercial Director Latam at Ferrovial Airports and Power Infrastructure (electric transmission lines). Guilherme
PartnerALG Brasil
Brazil
Guilherme Esmanhoto is the managing Partner of ALG in Brazil, leading the company's office in the Region. He is a civil engineer who graduated from POLI-USP, University of São Paulo, and holds an MBA from IESE in Spain. He has more than 20 years of professional experience in the infrastructure and transportation sectors, having started his career at Andrade Gutierrez. Later, he had run a startup company in the logistics operations segment until its acquisition by a bigger organization. In the last 15 years, Guilherme has been dedicating to international strategic consultancy in the areas of logistics, infrastructure, and transportation. Gustavo
Global Debt Financing, Project FinanceBanco Santander - Brazil