Sean
CEOClimate Bonds Initiative
ean Kidney is the CEO of the Climate Bonds Initiative, an international NGO working to mobilise debt capital markets for climate solutions. Projects include a green bond definitions and certification scheme with $34 trillion of assets represented on its Board and some 50 organisations involved in its development and governance; advising the EU; and working with China's central bank on how to grow green bonds in China. Sean is also Consultant (Green Bonds) to the United Nations Secretary General.

Mervyn
Senior Director, Head of ESG ResearchFitch Ratings
Mervyn Tang is a Senior Director and Global Head of ESG Research in Fitch Ratings' Sustainable Finance division, based in Hong Kong. Mervyn oversees a global research team of 3 which primarily focus on thematic and cross sector ESG research. Mervyn re-joined Fitch Ratings in March 2019 from MSCI Inc., where he was Head of Fixed Income in their ESG Research department, based in Hong Kong. Mervyn has worked with fixed income investors globally supporting them on integrating ESG into their investment process. Prior to joining MSCI in 2017, Mervyn was a Director in Fitch's Sovereign Group, with the Asia-Pacific team. Mervyn has also worked as an international economist at the Bank of England in London.
The world is seeing a dramatic reduction in industrial production, energy demand and transport activity, and amid such a health and economic crisis, the question that raises is: will this situation lead towards a transition and economic reorientation to green investments in emerging markets?

It's clear that emerging economies should develop their domestic capital markets as well as explore different alternatives for financing projects, given that, in a recovery phase, green infrastructure projects can draw the attention from private equity and lenders.

With such a background, GRI members will meet with Sean Kidney, CEO of Climate Bonds Initiative, to discuss how such financial mechanisms could cooperate to a post-COVID-19 world and drive sustainable economic recovery.

Participation is restricted to Club Members and eMembers.
If you would prefer to contact us by email, please send to [email protected].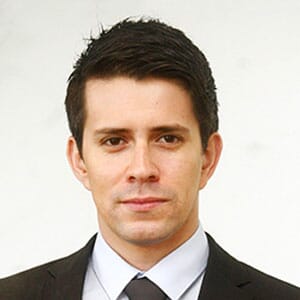 Moisés
Institutional Affairs Director, InfrastructureGRI Club
Sponsorship opportunities
GRI eMeetings offers a unique opportunity for companies to raise their profile in front of the most senior executives of the Real Estate industry worldwide.
Contact our team and check the sponsorship and exposure opportunities according to the strategy of your company.


Need help?
WhatsApp Assistance
Monday to Friday - 8:30 a.m. to 6:00 p.m.