David
CEOSiemens Participações
Brazil
David Taff is the Senior Investment Manager of the Private Equity division of Siemens Financial Services, and CEO of the SFS Investment Company in Brazil. He is responsible for growing and managing a portfolio of private equity investments in the Americas on behalf of Siemens Financial Services. David started his career at Bear, Stearns & Co. as an investment analyst. In this role, he was ranked in the Institutional Investor annual selection of outstanding Latin American securities analysts. David was also the CFO of a Brazilian IPP (independent power producer). Prior to joining SIEMENS, David was the Director at GE responsible for structuring and underwriting investments in strategic transactions in Latin America.

Felipe
Gerente GeneralTransMilenio
Colombia

Fernando
Executive Director of the Metropolitan Public Transport BoardDPTM - Directorio de Transporte Publico Metropolitano
Chile
Mr. Fernando Saka is the Executive Director of the Metropolitan Public Transport Board, the entity in charge of managing and designing the modal integration of urban public transport policies in Santiago.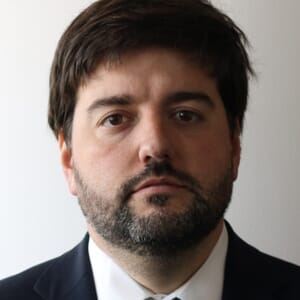 Francisco
SubsecretarioMinisterio de Energía - Chile
Chile

Gastón
Country Manager - Costa Rica & Mexico; CEO Autopista del Aconcagua-Autovia Santiago Lampa, Chile.Globalvia
Mexico
Gastón Oróstegui is currently Country Manager for Costa Rica and Mexico in GLOBALVIA, Director of group companies and CEO of contracts in Costa Rica and Chile. He is a Civil Engineer gratuated at Universidad de Concepción (Chile) and holds a MBA from Universidad de Chile (Chile), related to Infrastructure Projects since 1994, in the Administration of Concession Contracts since 2001 and in GLOBALVIA since 2008. He has participated in the different phases of PPP projects, from planning and design; in the construction, operation and management of these contracts; in crisis management; in the modernization and updating of contracts in the operation phase; R&D management.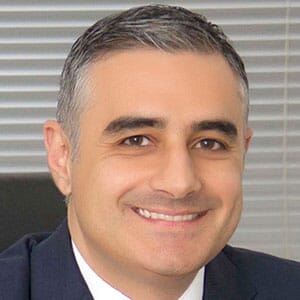 Lauro
Chief Operating OfficerLACTEC
Brazil
Senior C-Level executive with 20+ years of experience in the Energy and Construction sectors, helping companies deploy their business in Brazil and also operating and maintaining their assets, implementing new technologies and business models. Having majored in Civil Engineering with an PMP certification and Financial Management Specialization, as the COO of Lactec, one of the most relevant R&D centers in Brazil, I'm in charge of R&D and innovation areas, Labs, and Technological Services (assets monitoring systems, lidar scanning, due diligence consultancy, hydropower plants hydraulic models and more).

Liljana
Senior Urban Transport SpecialistThe World Bank
USA

Lina
Subdirectora de DemandaUPME - Unidad de Planeación Minero Energética
Colombia
The urban transport is responsible for almost 34% of the global gas emissions. Decarbonization of the urban transport sector is one of the main challenges for government authorities in cities in Latin America, who need to address a strong commitment to tackling climate change, and plan the EV expansion in urban fleet use in the next five years.

We can see already significant accomplishments throughout the region. In this eMeeting we will gather representatives to exchange experiences, review their implementation process and results in Brazil, Colombia, Chile and Uruguay.
What are the main initiatives in the region?

Policy and legal framework - the existing regulatory environment is enough? How can the private sector stimulate the necessary changes?

What are the recommendations for regional collaboration?
Submit your interest (Non-members)
Participation is restricted to Club Members and eMembers.
If you would prefer to contact us by email, please send to [email protected].
Our team will get in touch with you soon to confirm your participation

Kelly
Key Account DirectorGRI Club
Kelly Naomi Tamaribuchi is responsible for Business Development in the Infrastructure Division at GRI Club. Joined the company in 2017, speaks English and Spanish and today manages clients in almost all Latin America and USA. She is also coordinating eMeetings in Chile, Peru and Brazil. Post graduation in Marketing (Mackenzie University), has more than 15 years in Sales experience.

https://www.linkedin.com/in/kellytamaribuchi/

Walter
Manager Latin AmericaGRI Club