Cybersecurity in Critical Infrastructure in Latin America: How to identify, treat and mitigate risks?
Co-host
Tuesday, 24th August
11:00 - 12:15 | Brasilia Time (GMT-3)
Join the event by applying for a Courtesy membership
Successful registration
23 people are attending
Credit: Twenty20Photos / Envato Elements
EVENT MANAGER

Kelly
Key Account DirectorGRI Club
Kelly Naomi Tamaribuchi is responsible for Business Development in the Infrastructure Division at GRI Club. Joined the company in 2017, speaks English and Spanish and today manages clients in almost all Latin America and USA. She is also coordinating eMeetings in Chile, Peru and Brazil. Post graduation in Marketing (Mackenzie University), has more than 15 years in Sales experience.

https://www.linkedin.com/in/kellytamaribuchi/
With the modernization of infrastructure in cities, public services become increasingly complex and connected. The use of technology, including the capture, management and storage of data in the provision of services to citizens, is the main tool for the integration of critical infrastructure systems in cities.
The proper treatment of risks involving the management of these data can be a factor that mitigates the cyber risks of information leakage, which compromises the provision of services.
In this eMeeting, infrastructure operators, technology and data protection specialists will discuss which mechanisms to identify and mitigate these possible risks, and how to deal with information leakage, drawing on experience with recent cases widely reported by the media.

Topics
New Data Protection Law

Panorama: Connectivity of city systems: sanitation, sewage, telecom, public services etc.

Data breach: Cyber risk of data leakage, and other cyber issues in the infrastructure environment

What are the mechanisms to identify risks and leaks?

Impacts of cyber risks on critical infrastructure projects

Mitigation instruments: contractual and non-contractual

LAC Cyber Risk Consulting LeaderMarsh Peru
Peru
Sponsorship opportunities
GRI eMeetings offers a unique opportunity for companies to raise their profile in front of the most senior executives of the Infrastructure and Energy sectors worldwide.
Contact our team and check the sponsorship and exposure opportunities according to the strategy of your company.

Sponsorship Opportunities
Successful registration

CEO, METRO BAHIACCR Metrô Bahia
Brazil

PartnerMayer Brown Tauil & Chequer
Brazil
Bruno counsels Brazilian and foreign clients on matters related to infrastructure projects, energy, oil and gas and mining. His experience includes mergers and acquisitions transactions, concessions, public-private partnerships, including PMIs, government purchases, project financing, tax; incentives and regulatory matters. He worked as a foreign associate in the New York office of Cleary Gottlieb Steen & Hamilton, and was a partner in the American law Firm of Mayer Brown. He is a Professor of graduate courses at Fundação Getulio Vargas (FGV).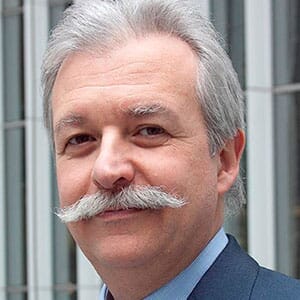 AdvisorCurrently Unaffiliated
USA
More than 30 years of experience in iinfrastructure financing and regulation. Now indep.'t adviser, formerly VP Finance & Inv.'t at FDN, Bogotà, Colombia and Manager Infrastructure Sector at the Multilateral Investment Guarantee Agency (MIGA). He held positions in Intesa Sanpaolo, including Chief of Infrastructure, Advisory and External Dev.'t at BIIS SpA, M&A Director, Corp. Fin. and Advisory (energy, water, utilities clients). In London Senior Manager, Corp. Fin. at National Power PLC, previously Principal at the European Bank for Reconstruction and Development. Master of Business Administration from the University of Michigan and Master of Science in Engineering from the Engineering School of the University of Bologna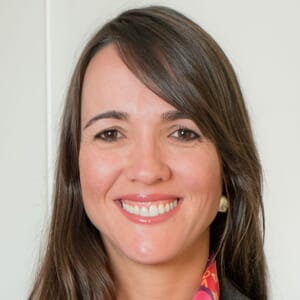 Partner, Banking & FinanceBaker McKenzie - Colombia
Colombia
Duque is a lawyer from the Universidad Pontificia Bolivariana, with a specialization in Constitutional Law and a Masters in Law from Boston College in the United States. Her extraordinary performance in some of the most complex transactions carried out in recent years in Colombia has earned her constant recognition since 2012 from publications such as Chambers & Partners and Legal 500 and more recently by Chambers Global, positioning her as one of the most recognized lawyers in Colombia.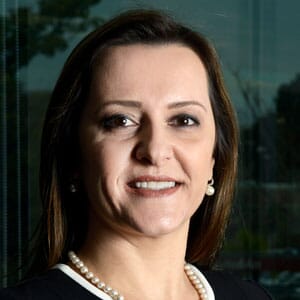 CEO CCR AeroportosCCR
Brazil
Master in Production Engineering, International MBA in Business, Postgraduate in Project Management, Risk Management and Compliance and Graduation in Mathematics. CEO at CCR Airports, leading business development and operations in Brazil, Latin America, Caribbean and the USA. Former CEO of the Highway Concessionaire CCR AutoBAn, CCR Group´s CIO and Director at EngelogTec, the Group's technology excellence center. Also acts as a Chairwoman and Board Member in national and international businesses. With over 20 years professional experiences in infrastructure sector, such as Airports, Highways, Urban mobility, including major business transformation projects and consultancy at the beginning of the career.

Infrastructure & Energy Industry LeaderMarsh
Colombia LAC Cyber Risk Consulting LeaderMarsh Peru
Peru Planning & Controlling ManagerDistrocuyo
Argentina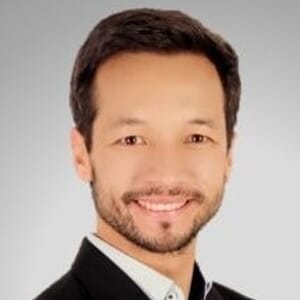 Undersecretary of Subnational infrastructure planningMinistry of the Economy
Brazil

SócioInfra Partners
Brazil
Civil Engineer from Escola Politécnica da USP, with a postgraduate degree in Business Logistics from Fundação Vanzolini - USP and Master in Corporate Governance and Business Valuation from B.I. International. Partner responsible for INFRA Partners working on Asset Valuation and Investment Strategy projects in logistics infrastructure, as well as consulting projects in Supply Chain and in the development of New Businesses. In Asset Valuation and Investment Strategies projects, he works in feasibility analysis, from the analysis of potential demand to the economic and financial assessment of assets in different sectors, always focusing on Logistics.

CCOTBG
Brazil
Experienced Chief Commercial Officer with a demonstrated history of working in the oil, gas & energy industry for 20 years. Skilled in Petroleum, Gas, Downstream Oil & Gas, and Engineering. Board Member of many Gas Distribution and Energy Companies. Strong business development professional with a MBA focused in Business Administration and Management, from Coppead/UFRJ and a D.Sc. Degree in Civil Engineering from COPPE/UFRJ.

TozziniFreire Advogados
Brazil

CFO AmericasDP World Americas
USA
CFO of DP World Americas since 2018. Prior to DP World Americas, was acting CEO (2017) and CFO of Odebrecht Transport S.A. (from 2010 to 2018) and CFO of Rede Energia (2008). Before that had worked for almost 20 years in wholesale and investment banking holding several senior and executive positions at Unibanco, HSBC, BBM, BofA and Chase Manhattan both in Brazil and the United Kingdom. Board member of several companies in Argentina, Peru, Chile, Brazil and the Dominican Republica. Holds a degree in Economics from Pontifícia Universidade Católica do Rio de Janeiro and Executive MBA from Fundação Getúlio Vargas Sao Paulo.