Rui
GovernadorGoverno do Estado da Bahia
Brazil

Eduardo
PartnerLacaz Martins Advogados
Brazil
Eduardo is partner of the infrastructure sector of  Graduated in LLM in the United States (Master of Laws) at the University of Pacific, MC George School of Law in association with the University of Salzburg, Austria and LLB at Faculdade de Direito da Universidade de São Paulo.
Com o escopo de se atualizarem quanto às realizações da primeira metade do mandato e explorar as oportunidades de investimentos nos setores de Infraestrutura e Energia que o Estado da Bahia oferece à iniciativa privada, os membros do GRI Club Infra - principais fundos de investimentos, bancos, consultores, holdings e operadores, nacionais e internacionais, do setor de infraestrutura - se reunirão com o
Governador Rui Costa
.
Série Conexão GRI Club Infra
Este eMeeting faz parte de uma série de encontros do GRI Club Infra focados em examinar o desenvolvimento da infraestrutura Estadual e o ambiente de negócios de cada Estado para investimentos privados no setor. Em cada reunião da série teremos conosco um Governador compartilhando as oportunidades e avanços de seu Estado.
Participação é restrita a Membros do Clube e eMembers.
Se preferir entre em contato conosco por email, mande para [email protected].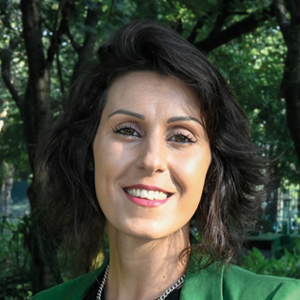 Melissa Dalla Rosa
Melissa Dalla Rosa
Head of Infrastructure Latam
GRI Club Infra
+55 11971531370
+55 11971531370
Graduated in Social Communication - Public Relations at Unisinos (BR), Postgraduate Institutional Advertising, Multimedia Communication and Organization of Events at the University of Florence - Italy, where she lived for seven years, she is completing an MBA in Agribusiness Management by ESALQ / USP. She has more than 10 years of experience in public relations and events with emphasis in the infrastructure and energy sectors.

Need help?
WhatsApp Assistance
Monday to Friday - 8:30 a.m. to 6:00 p.m.