Kyle
PartnerKing & Spalding
USA
Kyle Sheahen is a partner in the Special Matters and Investigations practice in King & Spalding's New York office. Kyle's practice focuses on white collar criminal defense litigation, federal and state government investigations, corporate internal investigations, and advice concerning corporate compliance programs. Kyle's experience includes investigations by the Department of Justice, the Securities and Exchange Commission, the New York State Department of Financial Services, the New York County District Attorney's Office, the United States Senate, the Federal Reserve, the Financial Industry Regulatory Authority, the Internal Revenue Service, and the Swiss Financial Market Supervisory Authority.

Laura
Associate General Counsel for ComplianceGlobal Jet Capital
USA
Is the Associate General Counsel, Compliance & Privacy, at Global Jet Capital, where she advises transactional and executive teams on economic sanctions, anti-bribery, data privacy and anti-money laundering matters on a global scale. Laura drafts and maintains compliance policies and procedures across core areas of compliance. Laura handles a wide range of data privacy matters including drafting corporate privacy policies and negotiating vendor privacy agreements to align with data privacy requirements.

Margarida
Chief Compliance OfficerOEC
Brazil
Graduated in Economics, Margarida started her career in the sugar and alcohol industry. In 1994 she joined the financial market, where she made his debut in Compliance in 1998 and since then has been working in Brazil and the United States in international financial institutions such as ABN Amro Bank, HSBC and Citibank, responsible for the Compliance Program for Latin America and Brazil.

Marta
Head of Corporate Governance at IDB InveIDB Invest
USA
Marta is Head of Corporate Governance at IDB Invest. She is a corporate governance and compliance advisor, as well as a lawyer with 20 years of M&A transactional experience in Latin America and the Caribbean. She is responsible for overseeing corporate governance risk in IDB Invest's operations and for providing advice for corporate governance development and regional impact. Her expertise ranges in matters such as shareholder relations, structure and functions of boards, integrity and transparency, control environment, related party transactions, conflicts' of interest and D&O liability. For the last 10 years prior to joining IDB Invest, she was partner at the top tier Brazilian firm TozziniFreire.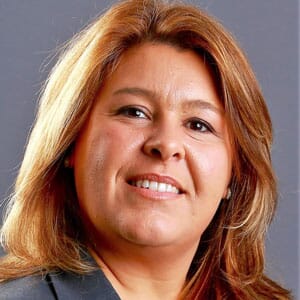 Daniela
VP of Corporate Affairs and RegulationsBRK Ambiental
Brazil
Daniela Sandoval, Vice-President of Corporate Affairs and Regulations of BRK Ambiental, has served for more than 20 years in leadership and board positions in sanitation, energy and petrochemical companies as well as in private practice. She is also VP of ABCON (Association of Private Sanitation Companies) and Member of the Consulting Council of ABDIB (Brazilian Association of Infrastructure and Basic Industries). Daniela has a legal degree from USP (University of São Paulo), LL.M from New York University, CORe – Credential of Readiness in Business from HBX - Harvard Business School and Compliance Certification (CCEP) from CCB – Compliance Certification Board.

Luis
Gerente de Control de MegaproyectosLa Contraloría General de la República del Perú
Peru
The unprecedented impact the coronavirus pandemic is having on business has produced fresh concerns that CEOs need to be aware of. With the release of Global Stimulus Packages to provide economic assistance for families, companies and certain business segments, it is expected to have certain frauds.
Also, remote working caught most of the companies unprepared to ensure the basic infrastructure for workers, which can result in several cybersecurity incidents.

Fraud & Abuse re Stimulus Funds
Expected Frauds during Crisis
Supply chain issues – anti-corruption and anti-money laundering
Submit your interest (Non-members)
Participation is restricted to Club Members and eMembers.
If you would prefer to contact us by email, please send to [email protected].
Our team will get in touch with you soon to confirm your participation
Participation is restricted to Club Members and eMembers.
If you would prefer to contact us by email, please send to [email protected].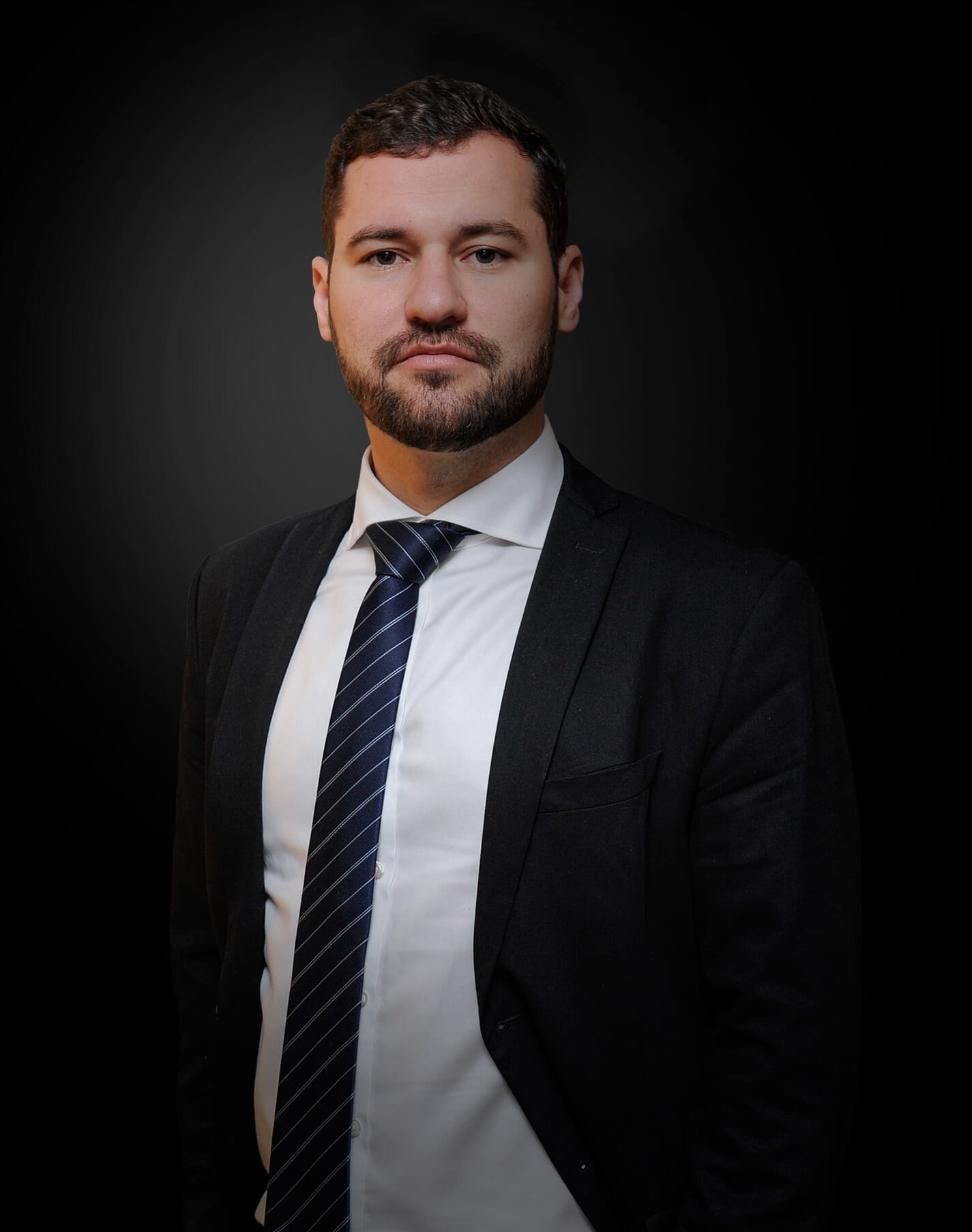 Pedro Nicolau
Pedro Nicolau
Global Head of Infrastructure & India
GRI Club
+55 11 98620-3494
+55 19 3203-0645
Pedro Nicolau is a Partner and the Global Head of Infrastructure and Portfolio Director for India at GRI Group. He leads the infrastructure division which is active in Latin America, India, China, and the USA. He also leads the real estate activities in India with a local team based in Mumbai. Prior to GRI, Pedro worked for Clarion Events Brazil in the Transportation, Mobility, and Sanitation portfolio. He has a bachelor degree in International Affairs at Unesp (São Paulo State University).
Get in Touch
Successful registration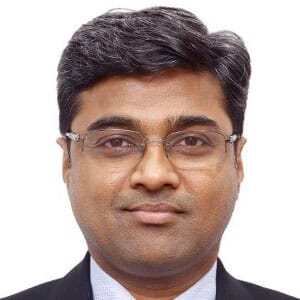 Aditya
CEOGIP
Singapore
Mr. Aggarwal Partner, GIP India and CEO GIP Singapore has over 20 years of experience across equity investing and project finance. As a part of the leadership team, he primarily focuses on origination, evaluation & capital deployment across infrastructure sectors along with managing the portfolio and creating exits.His current specific responsibilities also include overseeing the build out of Vector Green, the renewable platform. He is a member of the Investment Committee & represents the Funds on the Boards of various Portfolio Companies. In his earlier role,Mr. Aggarwal was a founding member of the core investment team at IDFC Alternatives, which set up IDFC's Infrastructure Funds business.

Adriana
CEOXpertha Capital
Mexico
CEO and Partner of XPERTHA, a firm specialized in the generation of real estate investment funds, strategic consulting, project management, training and brokerage of real estate businesses. With a professional career of more than 15 years in the real estate sector, she collaborated in the Real Estate developer Grupo Deptos as its Commercial and Marketing Director and was a Partner in the company Scultura Luminosa, exclusive distributor in Mexico of the Italian lighting brand Artemide, as well as well as the architecture and construction company T4 Construcciones and the Redbrick Real Estate Investment Fund of Private Equity.

Alexander
Water, Environment and Infrastructure Business Development DirectorAdvisia OC&C Strategy Consultants
Brazil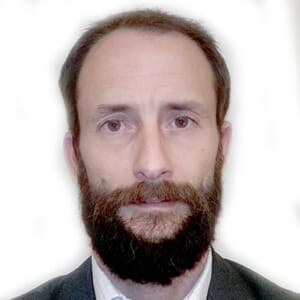 Alvaro
CFO AsiaROADIS
India
Mr. Alvaro Santos Higuera is Director of Indus Concessions India Pvt Ltd. and CFO of ROADIS SBU ASIA. Previously, he was Financial Director of Isolux Infrastructure in India, in charge of highways, roads and photovoltaic plants. Before this, he was Head of International Financing department for Isolux Group, being responsible for structure financing for projects in Mexico, US and India. Prior to this, Mr. Alvaro Santos was Head of Project Finance Spain and Portugal with Depfa Bank. He started his career working in BNP Paribas in several departments (M&A; Project Finance and Leverage Finance). Alvaro received a Master in Finance from Georgetown University and he studied Business Administration at Universidad Pontificia Comillas (ICADE). Ana
Investment ExecutiveCurrently Unaffiliated
Spain

André
CFOTORC
Brazil
The CFO of TORC . André Miari Paulino, 28 graduated in business administration from IBMEC, also has an MBA degree in Corporate Finances from IBMEC and participated in the PDA program from Fundação Dom Cabral (FDC). Worked in consulting and audit at Ernst & Young before going to TORC where he is the head of the financial department, valuation of investments and new businesses for all the companies belonging to the group, in the infrastructure and agribusiness sectors. He was Project Manager in implementing the SAP ERP system at TORC and now is responsible for coordinating improvements and developments in the system.

Andres
Senior Managing DirectorFTI Consulting
Colombia
Andrés Gómez serves as the Country Manager and Senior Managing Director at FTI Consulting in the Strategic Communications practice in Bogota, Colombia. Journalist and Mass Media Communicator of Sabana University (Colombia). Received a Masters Degree from the University of Barcelona, Spain, in Media Management, Information and Audiovisuals. Mr. Gómez holds two specializations one, in European Culture Studies focused on Political, Social and Economical matters from the University of Notre Dame (USA). And the other one, in Political Marketing and Public Opinion from Javeriana University (Colombia). He also owns a GDP in Inalde Business School (Colombia).

Armando
CEOAngra Energy Partners
Brazil

Astrid
Chief Executive OfficerGrupo Energía Bogotá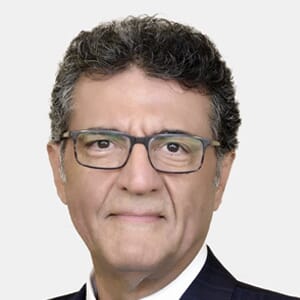 Behnad
CEOAdani Airport
India
For more than 30 years, Ben Zandi has been a driving force behind business turnarounds, mergers and acquisitions, commercial expansion and industry reinvention. Mr. Zandi takes an active role in re-imaging airport travel with pioneering technologies, retail concepts and new levels of customer experience. Ben has been on the leading edge of brand redevelopment, growth, and scalability in performance management. Ben was the President and Chief Executive Officer of Fraport USA, the North American division of Fraport Group, where the operations extended from Pittsburgh, Cleveland, and Baltimore‐Washington to JetBlue's Terminal 5 at JFK and the new $1.2 billion Nashville International Airport. Blenda
Compliance OfficerROADIS

Bruno
PartnerMayer Brown Tauil & Chequer
Brazil
Bruno counsels Brazilian and foreign clients on matters related to infrastructure projects, energy, oil and gas and mining. His experience includes mergers and acquisitions transactions, concessions, public-private partnerships, including PMIs, government purchases, project financing, tax; incentives and regulatory matters. He worked as a foreign associate in the New York office of Cleary Gottlieb Steen & Hamilton, and was a partner in the American law Firm of Mayer Brown. He is a Professor of graduate courses at Fundação Getulio Vargas (FGV).

Caio
PartnerCascione Pulino Boulos Advogados
Brazil
CCaio de Souza Loureiro holds is a PhD Candidate at USP and holds a Master in Public Law from PUC-SP. For 15 years, he has been a lawyer in the infrastructure practice, with a focus on structuring projects, advising on bidding and regulatory and contract management. Caio advises public and private clients on relevant infrastructure projects, especially on highways, ports, airports, sanitation and social infrastructure (education and health). He is a professor in PPP and Concessions MBA (FESP-SP | London School of Economics), and ProCED, from FIA. Clarissa
Associate AttorneyKing & Spalding
USA