Credit: twenty20photos / Envato Elements
Chile Economic Series: Desafíos y perspectivas ¿Qué esperar para 2021?

Rodrigo
Economista JefeBanco de Chile
Chile
Rodrigo Aravena es Ingeniero Comercial de la Universidad de Valparaíso, lugar donde fue el mejor egresado de su promoción en economía. Posee un magister en economía en la Universidad de Chile y obtuvo el Executive Certificate in Economic Development en la Kennedy School of Government, en la Universidad de Harvard. Es Economista Jefe de Banco de Chile desde 2014, lugar donde además está a cargo del área de Investor Relations. Previamente fue Economista Jefe de Chile, Perú y Colombia para el Banco Itaú, y anterior a ello fue Gerente de la División de Estudios y Economista Jefe de Banchile Inversiones. Ha sido miembro del comité asesor de PIB tendencial, convocado por el Ministerio de Hacienda desde 2008.

Emilio
DirectorArdian
Chile
Jueves, 04 de marzo
10:00 - 11:15 | Chile Summer Time (GMT-3)
Estoy Interesado (No Miembos)
La participación está restringida a los miembros del Club y los eMembers.
Si prefieres contactarnos por correo electrónico, por favor envía a: [email protected].
Nuestro equipo te contactará pronto para confirmar tu participación
91 people are attending
LÍDERES DEL PROYECTO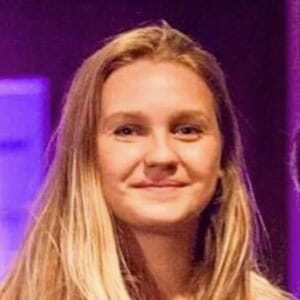 Giovana
Director of Andean Countries & HospitalityGRI Club
Graduated in Advertising and Marketing from Pontifícia Universidade de Campinas. Experience in the service and sales business. Currently focused on developing relationships among entrepreneurs in the real estate market. Responsible for the RE Club in Chile, Colombia, Argentina and Peru. Actively involved in the decisions and organization of meetings for members, and the relationship between them. Focused on bringing new members and relevant companies from the sector, to develop the Club in the Andean countries, and Argentina. Also responsible for the Hospitality sector throughout Latin America, concentrating efforts, for the main meeting of the sector at a regional level.
+55 19 99333 5806
+55 19 99333 5806

Walter
Manager Latin AmericaGRI Club
GRI invita a nuestros miembros al evento de apertura de la agenda 2021 del Club en Chile, en el que Rodrigo Aravena, Economista Jefe del Banco de Chile se unirá a nosotros para discutir los escenarios macroeconómicos y perspectivas para el presente año.
Los sectores de infraestructura, energía e inmobiliario en Chile han enfrentado y superado diferentes crisis en los últimos años, pero la pregunta inevitable es cuáles serán los mayores desafíos macroeconómicos de los próximos cinco años y cuáles son sus repercusiones, especialmente en el costo y la disponibilidad de capital para los sectores.
Además de discutir el panorama de las principales variables macroeconómicas, PIB, inflación y tasas de interés, abordaremos temas relevantes del balance fiscal, riesgo político, mercado laboral y expectativas cambiarias.
Oportunidades de Patrocinio
GRI eMeetings ofrece una oportunidad única para que las empresas eleven su perfil frente a los más ejecutivos más importantes de la industria inmobiliaria en todo el mundo.
Contacta a nuestro equipo y ve las oportunidades de patrocinio y de branding de acuerdo a la estrategia de tu empresa.

Oportunidades de patrocinio
Successful registration
Participantes Confirmados

Agostina
Club Manager LatAmGRI Club

Alberto
Director Latin America Corporate and IBDeutsche Bank
USA
Corporate and investment banking professional with extensive corporate finance advisory experience, including cross-border M&A, debt and equity capital markets placements, event-driven financing, structured debt, and restructurings, across multiple industries, in the US, Europe and Latin America.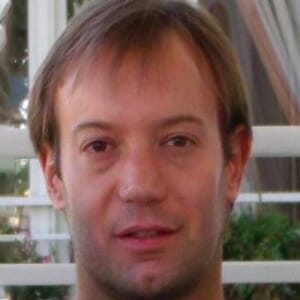 Alejandro
Head of New ProjectsINTERVIAL Chile
Chile
Ingeniero civil con amplia experiencia en evaluación y posterior gestión de proyectos, principalmente concesiones de obra pública. Amplio conocimiento en ingeniería, construcción, financiamientos y operación de ese tipo proyectos.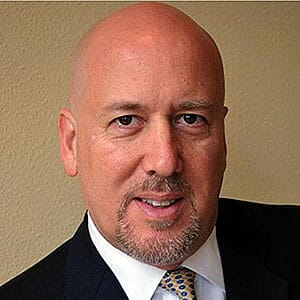 Alejandro
MD, Head of Central/South AmericaPaladin Realty Partners
USA
Alejandro (Alex) is a Managing Director with Paladin Realty Partners, where he oversees the firm's activities in South and Central America (excluding Brazil). He serves on the firm's investment committee. Mr. Krell has three decades of management and real estate development experience, including senior executive positions at some of the largest residential development and construction firms in the world. He was previously the Development Director for an Abu Dhabi government-owned company. Mr. Krell also held executive positions with leading US homebuilders more recently as Division President for Pulte Homes.


Alfredo
Gerente General, ChileAtlas Renewable Energy - Santiago
Chile
Antes de unirse a Atlas Renewable Energy, trabajó en SunEdison durante tres años como Gerente General de Chile. Alfredo es Ingeniero, graduado de la Universidad de Chile. Cuenta con más de 20 años de experiencia, incluyendo una larga trayectoria en el rol de Gerente General de Acciona Energy Chile. Tuvo el honor de ser presidente de la Asociación de Energía Renovable, ACERA por más de 7 años. Andres
AsociadoCIBC World Markets plc - Colombia
Colombia Andres
Infrastructure Investment AnalystSura Investment Management - Colombia
Colombia Aurelien
Head of Investment BankingBNP Paribas - Chile
Chile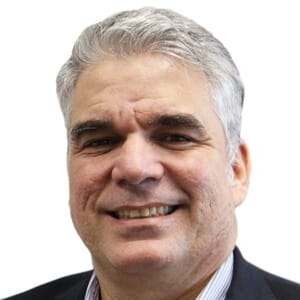 Aurelio
CFOEnel Américas
Chile
Aurelio Bustilho de Oliveira holds a degree in Business Administration and an MBA from Coppead / UFRJ with a major in Competitive Intelligence. He has also taken additional extension courses at Harvard Business School (Executive Program in Energy Management) and Chicago Booth (CFO Program). Mr. Bustilho joined the Enel Group in April 1999 as the administrative and financial manager of the company then known as Centrais Elétricas Cachoeira Dourada S.A. Subsequently, he held the position of CFO of Enel Brasil until his appointment as manager of Administration, Finance and Control of Enel Américas.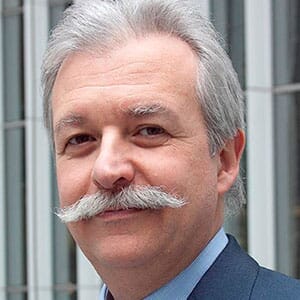 Carlo
AdvisorMIGA
USA
Más de 30 años de experiencia en el sector financiero y de infraestructura. Fue Gerente del Sector de Infraestructura en el Organismo Multilateral de Garantía de Inversiones (MIGA). También ocupó diversos cargos para Intesa Sanpaolo, incluido el de Jefe de Infraestructura, Asesoramiento y Desarrollo Exterior en BIIS SpA, Director de M&A en Corporate Finance and Advisory, para clientes de energía, agua y servicios públicos. Trabajó como gerente sénior, finanzas corporativas en National Power PLC y como director para el Banco Europeo de Reconstrucción y Desarrollo. Maestría en administración de empresas de la Universidad de Michigan y maestría en ciencias en ingeniería de la Escuela de Ingeniería de la Universidad de Bolonia.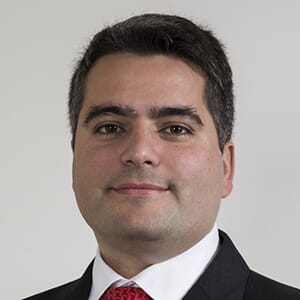 Carlos
CEOAtlas Renewable Energy
USA
Carlos Barrera (Ucho) is currently CEO of Atlas Renewable Energy. Before joining Atlas Renewable Energy, Ucho worked at SunEdison for six years, as Managing Director & VP for Latin America where he grew the business from scratch to invest $1bn in a span of 4 years, and develop 500MW+ of projects financed and constructed. Prior to that time, Ucho was at BP in multiple executive roles across Oil & Gas, Cleantech Venture Capital, and Alternative Energy in London, Australia, China and Madrid. Ucho holds an Engineering degree from Lehigh University, a PLD certificate from Harvard University, and an Executive MBA from Kellogg, Northwestern University. Carlos
Managing Director South AmericaFRV
Chile

Carlos
Carlos
Neuhaus Rodriguez Larrain
Country ManagerLOGAN Valuation
Peru
Carlos es socio de LOGAN, un grupo de consultoría y valoración de bienes raíces enfocado en clientes institucionales y fondos inmobiliarios en América Latina. LOGAN cubre todos los tipos de activos incluyendo oficinas, parques industriales, centros comerciales, terrenos, vivienda para renta, y cuenta con oficinas en Colombia, Mexico, y Perú. Carlos tiene más de 10 años de experiencia en el sector inmobiliario peruano y tiene una larga relación con compañías inmobiliarias peruanas y fondos de inversión.