Co-host

Tuesday, May 24th
10:00 - 11:30 | Brasilia Time (GMT-3)
Join the event by applying for a courtesy membership.
This membership will grant you
free access to our global community
, allowing you to connect with
more than 10K members
, as well as to participate
unlimitedly in our courtesy online events
.
Successful registration
104 people are attending
Credit: salajean / Envato Elements
EVENT MANAGER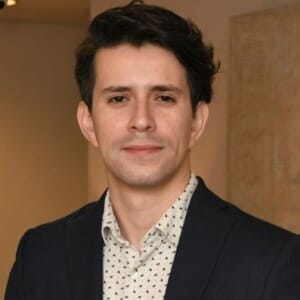 Moisés
Executive Director, Global InfrastructureGRI Club
BNDES has structured and endorsed a project agenda based on sustainable development, with emphasis on projects in the social infrastructure sector, which foster initiatives focused on sustainable forest management, for example.

Preliminary studies for the concession of sustainable management of the first National Forests in the South of Brazil point to an amount of R$ 500 million to be invested in forestry operations and investments in the restoration chain, which can boost the region's economy, generating jobs and income for the surroundings.

In this club meeting, GRI members, investors and government authorities will gather to discuss a little about the portfolio of national forest projects structured by BNDES, which proposes a new model for the forest sector and recovery of native vegetation, aligning sustainability with the generation of new business flows.

Discussion topics:
BNDES's purpose in social infrastructure and sustainable development;
Detailing of the South Block projects (Flonas Sul) - Florestas de Irati (PR), Chapecó (SC) e Três Barras (SC);
Exploitation of non-timber products and other opportunities;
Studies in Progress: Amazon Forests.

Online Discussion, 10:00 - 11:30 (GMT-3)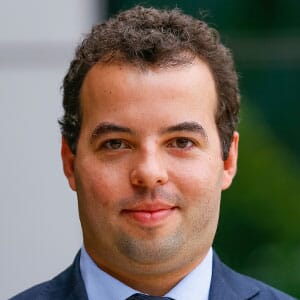 Secretário de Infraestrutura e MobilidadeMinas Gerais State Government
Brazil
Pedro was superintendent of the Project Structuring area of ​​BNDES for 10 years, whose objective was the development of infrastructure projects in the Concession and PPP modalities, and was responsible for conducting privatization processes. Education: MSc in International Securities, Investment and Banking, Reading University, UK; MSc in Administration, COPPEAD / UFRJ; Graduated in Engineering / UFRJ.

Gerente-EngenheiraBNDES - The Brazilian Development Bank
Brazil

Vice President of Concessions and PrivatizationsBNDES - The Brazilian Development Bank
Brazil
Vice President of Concessions and Privatization of BNDES, former special advisor to the Minister of Economy of Brazil. Fábio has extensive experience in M&A and logistics business investments as well as a track record containing several logistics infrastructure and supply chain management restructuring projects in leading companies from various sectors such as transportation, energy, oil & gas, mining, railway, steel, naval shipping, chemicals, FMCG and telecom.

Executive DirectorSemeia Institute
Brazil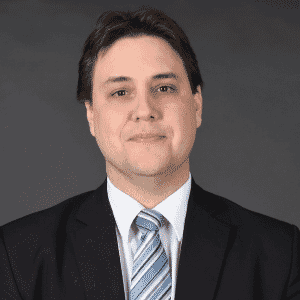 Paulo
Henrique Marostegan e Carneiro
Director of Forest Concessions and MonitoringBrazilian Forest Service (SFB)
Brazil
What is an eMeeting? How can I participate?
Our discussion co-chairs kick off the knowledge exchange. After that, you can join it as much as you like:
peer-to-peer, capital to product, and behind closed doors.

What is an eMeeting
An exclusive, private and regular online gathering of the Club Members. Is the seniority of the boardroom from the convenience of your desktop.
Who can join
Senior investors, lenders and developers active in the infrastructure and real estate market.

How to join
Click on "Join the Event". After that, our team will check your eligibility. If you qualify, you will get your GRI eMembership (no cost, contract or expiration date).
Sponsorship opportunities
GRI eMeetings offers a unique opportunity for companies to raise their profile in front of the most senior executives of the Infrastructure and Energy sectors worldwide.
Contact our team and check the sponsorship and exposure opportunities according to the strategy of your company.

Sponsorship Opportunities
Include your information below to apply for sponsorship opportunities
Successful registration
This event is exclusive for GRI members.