Dario
Vice President, Global Marketing & SalesABB
ario Cicio is the Global Marketing & Sales Manager of Grid Edge Solutions for battery energy storage systems, microgrids and renewable automation business at ABB in Switzerland. He has more than 20 years experience in business development, product management, general management, marketing and sales across multiple industries including power generation, renewables and power electronics capital equipment. Cicio has held a number of senior positions within ABB and has more than 10 years experience in the battery energy storage business. He obtained his bachelor's degree in Electrical Energy from Western Switzerland University and an MBA from University of Strathclyde in United Kingdom.

Adalberto
Director of Mk and Govern.BYD do Brasil - Build Your Dream

Tarun
Sr. Infra Investment SpecialistIFC
Tarun is an infrastructure professional working with International Finance Corporation – The World Bank Group in its infrastructure investment team since 2012. With an academic background in Economics and Management, he is a professional with experience spanning more than two decades. His previous employers have included IDBI, IL&FS, HSBC and IBRD (The World Bank Group). His experience spans across investment banking and development finance, specifically includes influencing policy actions adopted by Governments, facilitating capital market access for entities, setting credit risk management functions for infrastructure funds, investment banking across infrastructure sectors and project finance.

Samer
Head of Energy StorageSiemens
In 2018, the global energy storage battery market size was valued at USD 3.19 billion and is predicted to reach USD 7.99 billion by 2025, accounting a CAGR of 9.0% during the forecast period. This means a significant amount of power from renewable sources will be injected into emerging markets' electricity mix in the near future, raising operational issues especially for electricity distribution companies (discoms). While the cost of renewables has fallen significantly in the past few years, a major issue with renewables such as solar and wind energy is its intermittency in nature. Battery Energy Storage Systems (BESS) can help smoothen the renewable energy (RE) profile.

What are the current challenges faced by stakeholders in the storage segment
What policy changes can help these stakeholders to overcome these challenges
Are the developers willing to invest in storage
Participation is restricted to Club Members and eMembers.
If you would prefer to contact us by email, please send to [email protected].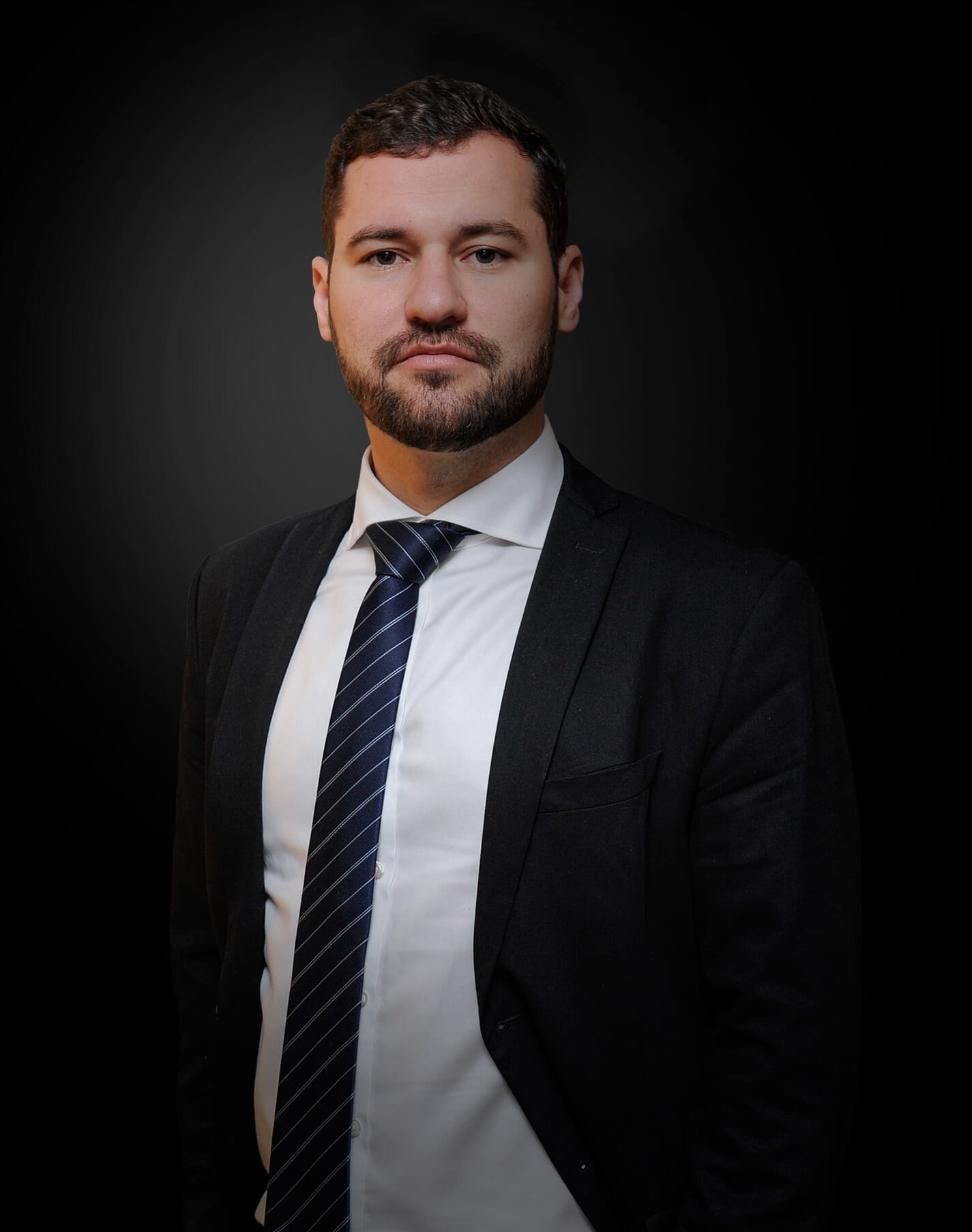 Pedro Nicolau
Pedro Nicolau
Global Head of Infrastructure
GRI Club
+55 11 98620-3494
+55 11 2391 5583
Pedro Nicolau é head global de Infraestrutura do GRI e responde pela coordenação das atividades do GRI Club Infra. Anteriormente, trabalhou na Clarion Events, na posição de head para o Brasil da divisão de Infraestrutura de Transportes, Mobilidade e Saneamento. É graduado em Relações Internacionais pela Unesp.

Adam
PartnerTrench Rossi Watanabe
Brazil Adhirath
DirectorShekhawati
India

Adriano
PartnerGrupo Vallya
Has been worked in infrastructure projects since heavy construction, teleom and concessions of highways, airports and urban mobility modals. He was responsible for coordinating and facilitating important bidding processes in the companies he worked for, including the winning consortia of the Confins Airport concessions, in addition the acquisition of Quito, Curaçao and São José Airports. To that end, he served in important C level positions of companies such as CCR Gropup and Brasil Telecom. Nevertheless, he worked directly at the concessionaires, having the emblematic participation, for almost 5 years, in BH Airport as director of infrastructure and as president of the concessionaire.

Ajay
National Head – Project FinanceL&T Finance
He is a motivated business leader having 21 years of experience in financial sector with P&L responsibility. Experienced in providing corporate & project lending solutions to a wide spectrum of clients. As an experienced banking professional, he has a proven track record as a relationship strategist, specializing in building a group of well nurtured business partners, who are offered end to end solutions in project finance/ structured finance and other product offering, thereby creating profitable business segments for the organization. Responsible for setting business goals and building strategies to fulfill the items contained therein. Alberto
Director Financiamiento EstructuradoBanco Sabadell Alexandre
Leading Business DevelopmentEquinor

Allan
Project Finance VP, EnergyItaú BBA
Brazil

Aman
Lead Consultant PPP CellNITI Aayog
Aman Hans is a Public Private Partnership Specialist with NITI Aayog, Government of India. He is also the active in-charge of the Government's ambitious proposal to set-up Giga-factories to manufacture Advance Chemistry Cells (ACCs) in India. Aman has over ten years of experience in diverse facets of Public Policy and Structured finance. Prior to NITI Aayog, he has served with various multi-nationals including SBI Capital Markets Ltd., Sumitomo Mitsui Banking Corporation (SMBC), Ernst & Young LLP and ITC Ltd. He holds a B.A (Hons) Mathematics from St. Stephen's College, Delhi University, a Post-graduate degree in Msc Finance from Warwick Business School (U.K) and is a level-3 CFA Candidate.

Amit
Senior Energy SpecialistThe World Bank
India
Amit is a solar engineer with PhD in solar energy and Fulbright Scholar at the National Renewable Energy Laboratory (NREL) in Colorado. He is currently working as renewable energy specialist with the World Bank. His previous assignments include the International Renewable Energy Agency (IRENA)-UAE, Asian Development Bank (ADB)-Philippines and the Clinton Foundation-USA. He has worked on large-scale solar park loans, small-scale energy access projects like equity investments in mini grid companies and in interdisciplinary fields like waste to energy and climate change projects in Southeast Asia. Amit has authored two books on climate change policy and waste to energy, and has international peer reviewed journal publications. Amit
Partner - Clean EnergyPwC

Ana
Ana
Cândida de Mello Carvalho
Partner - InfrastructureBMA Advogados
Brazil
Ana Cândida experience involves various Administrative Law matters: public procurement and government agreements, concession of public services, public-private partnerships, public companies, administrative corruption, accountability and fiscal responsibility, corporate social investment, regulated sectors, administrative proceedings with public and controlling entities (Audit Courts and Comptrollers).She participated in relevant infrastructure projects related to airport, port,railway and water and sewage sectors. She is internationally referenced in relevant legal guides, such as Chambers & Partners Latin America and The Legal 500. She is also CP³P-F certified, that's granted by the APGM Public–Private Partnerships Certification Program™. André
Executive DirectorEY
Brazil André
Smart Grids SuperintendenteCopel

Andrés
Principal Investment OfficerInternational Finance Corporation
Mexico
Focused in origination, structuring and management of debt and equity investments since 2006, Andres is currently based in Mexico City, where he moved from Washington DC in November 2014 and from where he now leads IFC's infrastructure business origination in Mexico and Central America. He has more than 12 years of emerging market investment experience, including 10 years in the energy sector with IFC globally. His responsibilities currently also include originating and structuring equity transactions comprising co- investment opportunities in Mexico for the US$1.2 billion China-Mexico Fund managed by IFC's Asset Management Company. He received an MBA from the IESE Business School (Barcelona, Spain) in 2006.

Need help?
WhatsApp Assistance
Monday to Friday - 8:30 a.m. to 6:00 p.m.