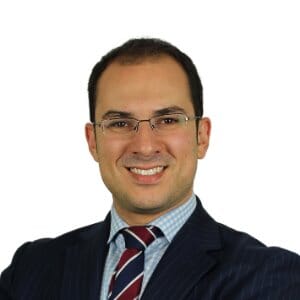 João
Regional Construction Head - Latin America and CaribbeanMarsh
United Kingdom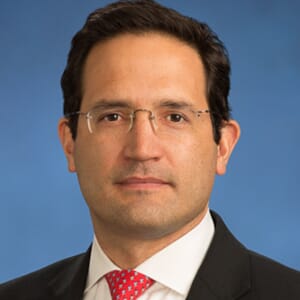 Fernando
Managing Director - InfrastructureGoldman Sachs
USA
Fernando heads the Goldman Sachs' Andean Region coverage effort for the Latin American Financing Group, where he is responsible for origination and structuring of financing opportunities. Prior to assuming his current role, Bravo was a member of the emerging markets local sales team and also Principal Funding and Investments group where he focused on providing financing for Latin American infrastructure projects. Prior to joining the firm, Bravo worked at Bear Stearns and UBS Securities in the Latin American debt capital markets and derivatives departments for more than five years. He earned bachelor's degrees in physics, engineering, and economics from Washington and Lee University and his MBA from the Wharton School.

Igor
Director of Planning and EconomicsABDIB
Brazil

Mariana
Investment ManagerJohn Laing
Colombia

Marta
Head of InfrastructureFitch Ratings
Brazil

Paola
Subdirectora de APPsMinisterio de Hacienda y Crédito Público - Colombia
Colombia
After a year of great uncertainties and political instability, the discussion about how to improve the bankability and attractiveness in Latin America for both local and global investors take a different approach.
The crisis caused by the pandemic has brought to our attention the need to address current as well as novel risks in the infrastructure sector including Credit, Demand, Political and currency risks.
GRI Club members will gather online to discuss financeability and possible solutions to mitigate emerging risks in infrastructure projects in Latin America.
Submit your interest (Non-members)
Participation is restricted to Club Members and eMembers.
If you would prefer to contact us by email, please send to [email protected].
Our team will get in touch with you soon to confirm your participation

Kelly
Key Account DirectorGRI Club
Kelly Naomi Tamaribuchi is responsible for Business Development in the Infrastructure Division at GRI Club. Joined the company in 2017, speaks English and Spanish and today manages clients in almost all Latin America and USA. She is also coordinating eMeetings in Chile, Peru and Brazil. Post graduation in Marketing (Mackenzie University), has more than 15 years in Sales experience.

https://www.linkedin.com/in/kellytamaribuchi/