Credit: OSTILL is Franck Camhi / Shutterstock
GRI Bogotá Week - Desarrollo Urbano e Inmobiliario
Jueves, 08 de Abril
14:00 - 15:30 | Colombia Time (GMT-5)
Estoy Interesado (No Miembos)
La participación está restringida a los miembros del Club y los eMembers.
Si prefieres contactarnos por correo electrónico, por favor envía a: [email protected].
Nuestro equipo te contactará pronto para confirmar tu participación
61 people are attending
LÍDERES DEL PROYECTO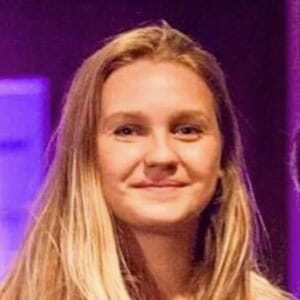 Giovana
Director of Andean Countries & HospitalityGRI Club
Graduated in Advertising and Marketing from Pontifícia Universidade de Campinas. Experience in the service and sales business. Currently focused on developing relationships among entrepreneurs in the real estate market. Responsible for the RE Club in Chile, Colombia, Argentina and Peru. Actively involved in the decisions and organization of meetings for members, and the relationship between them. Focused on bringing new members and relevant companies from the sector, to develop the Club in the Andean countries, and Argentina. Also responsible for the Hospitality sector throughout Latin America, concentrating efforts, for the main meeting of the sector at a regional level.
+55 19 99333 5806
+55 19 99333 5806
Actualmente Bogotá es una ciudad polo de desarrollo de grandes obras de infraestructura vial y de transporte, proyectos claves para descongestionar los ingresos y las salidas de la ciudad, y facilitar así la movilidad, tanto de pasajeros como de carga.
El 08 de abril, durante el segundo día del GRI Bogota Week, los miembros de GRI se reunirán con Diego Sánchez, Director General del Instituto de Desarrollo Urbano (IDU), para debatir las oportunidades de inversión y desarrollo inmobiliario puntualmente en el área de intervención de la Primera Línea del Metro de Bogotá.
GRI Bogotá Week
Desarrollo Urbano e Inmobiliario
Estoy Interesado (No Miembos)
La participación está restringida a los miembros del Club y los eMembers.
Si prefieres contactarnos por correo electrónico, por favor envía a: [email protected].
Nuestro equipo te contactará pronto para confirmar tu participación

Diego
Diego
Rodriguez Rueda, MRICS
Regional Director of Market Research and ConsultingLOGAN Valuation
Colombia

Diego
Director GeneralIDU - Instituto de Desarrollo Urbano
Colombia
El Ingeniero Civil, Diego Sánchez Fonseca con 30 años de experiencia profesional en las diferentes fases de diseño, gestión y coordinación de proyectos de infraestructura, con énfasis en proyectos de infraestructura de transporte. Amplio conocimiento de la gestión pública y privada; ha estado vinculado como Gerente Técnico de Estructuraciones en FDN - Financiera de Desarrollo Nacional, Director de Análisis de Infraestructura del Banco de Desarrollo de América Latina, Asesor Despacho Ministerio de Transporte, Subdirector General Técnico y como Director Técnico de Construcciones del Instituto de Desarrollo Urbano - IDU.

Juan
Gerente GeneralERU - Empresa de Renovación y Desarrollo Urbano de Bogotá
Colombia
Oportunidades de Patrocinio
GRI eMeetings ofrece una oportunidad única para que las empresas eleven su perfil frente a los más ejecutivos más importantes de la industria inmobiliaria en todo el mundo.
Contacta a nuestro equipo y ve las oportunidades de patrocinio y de branding de acuerdo a la estrategia de tu empresa.

Oportunidades de patrocinio
Successful registration

Luxembourg | Luxembourg
IWG Global coworking and workspace leader that helps more than 2.5 million people and their businesses to work more productively through its companies Regus, Spaces, No 18, Open office, HQ and Signature by Regus.

Ciudad de México | CMX | Mexico
Banco Sabadell es el cuarto grupo bancario privado español, integrado por diferentes bancos, marcas, sociedades filiales y sociedades participadas que abarcan todos los ámbitos del negocio financiero bajo un denominador común: profesionalidad y calidad. Un equipo dotado de los recursos tecnológicos y comerciales más modernos, y una organización multimarca y multicanal enfocada al cliente permiten a Banco Sabadell ocupar una destacada posición en el mercado en banca personal y de empresas.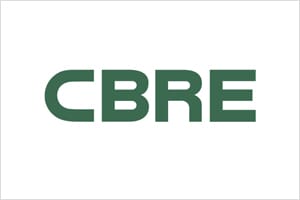 Ciudad de México | CMX | Mexico
Real Estate Consultancy specialized in providing solutions to investors developers occupiers and owners in all business lines.

Mc Lean | VA | USA
Back in 1993, when Founder, Chairman, and CEO Bob Faith set out to build Greystar, he saw a highly fragmented multifamily industry that was more focused on assets than people. He envisioned the need for an industry leader, a blue-chip company that operated with the highest integrity and character in delivering world-class services to residents, property owners and investors in multifamily real estate. He said, "Why not us? Let's go be that company." With a winning strategy and a focus on people, Greystar set out to meet that need -- guided by the mission of enriching the lives of those we touch by doing things the right way. Greystar has learned what's important to people when it comes to a place to call home and the services that enhance the living experience. And that's why we put our heart and soul into providing beautiful living environments.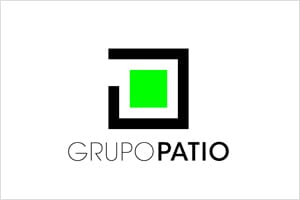 Santiago | Chile
Grupo Patio es una de las empresas líderes en el mercado de renta inmobiliaria en Latinoamérica y una de las plataformas de más alto crecimiento en la región. Cuenta con más de US$1,5 bn de activos bajo administración, invertidos en más de 70 activos inmobiliarios enfocados a renta y operando a través de sus 5 unidades de negocio: Patio Comercial, Patio Oficinas, Patio Industrial, Patio Residencial y Patio Capitales. Durante sus 14 años de operación se ha consolidado como una plataforma enfocada en la generación de valor en sus activos inmobiliarios mediante una gestión activa de su portafolio, desarrollo innovador de distintos formatos, así como un enfoque en productividad y eficiencias.

Miami | FL | USA
IHG franchises, leases, manages or owns nearly 5,200 hotels and 770,000 guest rooms in almost 100 countries, with nearly 1,500 hotels in its development pipeline. IHG also manages the world's first and largest hotel loyalty programme.

Ciudad de México, DF | Mexico
Newmark Knight Frank (NKF) es una de las firmas asesoras de bienes raíces comerciales líderes en el mundo. Con raíces que datan de 1929, nuestra base sólida nos convierte en uno de los nombres más confiables de la industria. NKF se enorgullece de brindar el más alto nivel de servicio a nuestros clientes para satisfacer sus necesidades y superar sus expectativas. La plataforma de servicios totalmente integrada de NKF ofrece a los clientes una solución de fuente única para cada fase de posesión u ocupación de una propiedad. Prestamos servicios a corporaciones multinacionales e inversores institucionales de todo el mundo, así como a propietarios, ocupantes y desarrolladores de bienes inmuebles. Además, como líder en tecnología de Real Estate, utilizamos las herramientas de más alta tecnología en la industria junto con nuestro amplio banco de conocimiento, datos e investigación para optimizar negocios y propiedades.