GRI USA Committee on Multifamily & BTR set the professional standard for peer-to-peer knowledge sharing in order to identify new trends, capitalise on growth opportunities and aid deal flow discovery on a regional scale.
Curated purely by members, and across all asset classes, this regional committee meets every 2 months in hybrid sessions to share the current sentiment, investment appetite, development challenges, trends, and debate where the market is going. Furthermore, it is a channel for estimating the networking and business partnerships.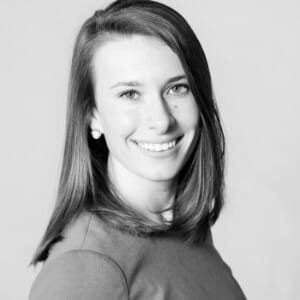 Equity Structuring & Investor RelationsTitan-ACIG
USA
Amy is a Managing Partner of Titan-ACIG. The firm partners with institutional investors, family offices and high net worth individuals in a variety of commercial real estate transactions in the U.S. With a primary focus in multifamily residential real estate, the firm partakes in opportunistic transactions across many sectors. Titan acquires, develops and operates the highest quality assets with our partners.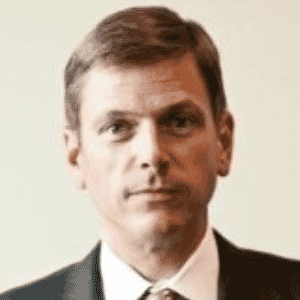 Founder & CEOLexerd Capital Management
USA

Managing PartnerKAVI Capital
USA
Active real estate investor and developer with strong focus on the Latin American and U.S. markets. His professional career as a real estate, corporate finance and workouts attorney to different private equity funds, investment management companies and real estate developers in the US and Mexico gave him exposure to: private equity investments, cross-border loan origination and structuring, fund management advisory, due diligence and conflict resolutions. He successfully represented one of the largest American institutional investment funds in a $1.4 billion workout and restructuring process with two of Mexico's largest homebuilders. He is and active developer, asset manager and investor in charge of a budget of over $20 million.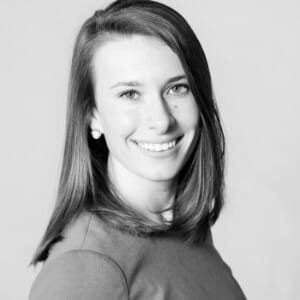 Equity Structuring & Investor RelationsTitan-ACIG
USA
Amy is a Managing Partner of Titan-ACIG. The firm partners with institutional investors, family offices and high net worth individuals in a variety of commercial real estate transactions in the U.S. With a primary focus in multifamily residential real estate, the firm partakes in opportunistic transactions across many sectors. Titan acquires, develops and operates the highest quality assets with our partners.

Real Estate Investment ExecutiveCPPIB - Canada Pension Plan Investment Board - New York
USA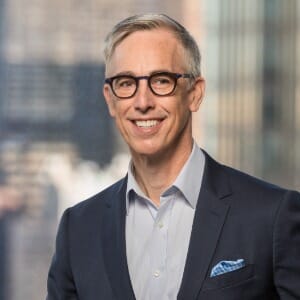 Executive Vice President & Chief Operating OfficerRedwood Capital Group
USA
Mr. Flannery serves as Executive Vice President and Chief Operating Officer of Redwood Residential. Mr. Flannery leads all aspects of the firm's operating activities, including property management, asset management, construction management, accounting, financial reporting and corporate office activities. He also serves on the Investment Committee and collaborates across the company to foster long-term strategic growth and profitability. He brings over 25 years of experience in executive integrated investment, and development organizations.leadership, strategic planning, investment management, joint ventures and capital raising to Redwood Capital Group.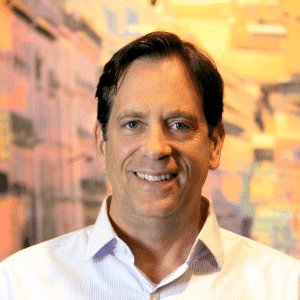 Senior Vice President, AcquisitionsEquity Residential
USA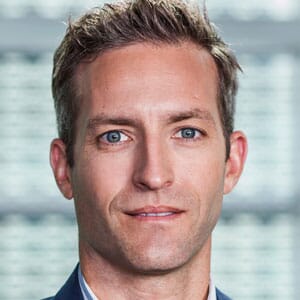 Senior Vice President, Residential and HotelsIvanhoé Cambridge
Canada
Charles-Antoine Lussier is responsible for Ivanhoe Cambridge's investment and asset management operations for the residential and hotel sector in North America and Europe. Having worked in real estate and finance for 20 years, Mr. Lussier has acquired extensive experience in conducting negotiations and implementing investment strategies in various regions and jurisdictions.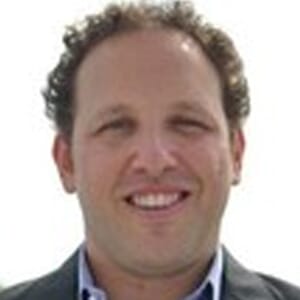 Co-Founder & PartnerBrooklyn Standard Properties
USA
David co-founded Brooklyn Standard Properties (BSP) in 2013. David has over 12 years of financial market experience working for some of the largest European banks. Over those 12 years, he traded, sold and managed trillions of corporate credit and residential mortgage backed securities. Most recently, he managed the EUR 6 trillion CDO portfolio at KBC Bank where he was asked to oversee a team of traders in order to maximize the portfolio's returns. Prior to running the team, David helped grow the KBC CDO business to be one of the largest and most active teams on Wall Street. He is a graduate of Washington University in St. Louis, where he received a BSBA from Olin Business school.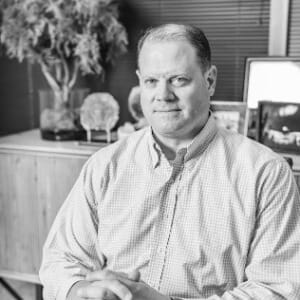 PartnerMadera Residential
USA
Dave is a pillar in industry circles, having served in leadership roles for the National Apartment Association and as the past-President of the Texas Apartment Association. Under Dave's visionary leadership, Madera Residential is a solidly innovative technology firm operating in the multifamily space. While continuing to manage a large portfolio, his team is now developing disruptive software, hardware, and communications solutions to increase profitability and create happier healthier communities.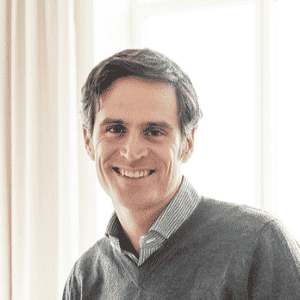 PresidentCorigin
USA
Greg Gleason serves as President of Corigin. In this role, he is responsible for the management of the firm, overseeing its day-to-day operations across Development, Multifamily, Student Housing, Credit, JV and Special Situations. Since joining Corigin in 2010, Greg has been instrumental in advancing the firm's strategic priorities and contributing to its values-based culture. Greg's career in commercial real estate has spanned more than two decades, during which he has served in a variety of roles that encompass acquisitions, asset management, portfolio management and capital raising. Prior to Corigin, Greg held positions at DLJ Real Estate Capital Partners, a global real estate private equity manager under Credit Suisse.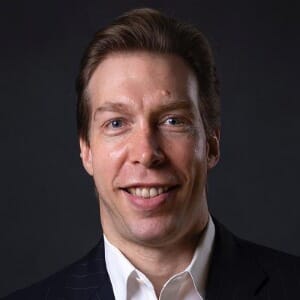 Co-Founder, CEO, Chairman of the BoardFamily Communities
USA
Hartwell Brown started programming in 4th grade on an Apple IIe. After graduating from Stanford in 1994, he founded Hart Systems, a computer consulting and programming company. He lived in Silicon Valley for two decades, building Hart Systems, and commercializing the two U.S Patents he was awarded in 2012 and 2014. He moved to Texas in 2012 with his wife and applied the lessons learned developing software for two decades in Silicon Valley to the builder, contractor, multifamily, and manufacturing industries concentrated in the Greater Houston Area. He is an expert in business systems, computer systems, and artificial intelligence. He lives in Katy, Texas with his wife and their three native Texan children.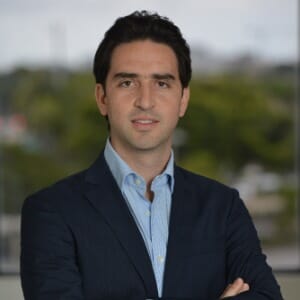 Managing PartnerGalium Capital
USA
Jacques is the Founder and Managing Partner of Galium Capital, where he actively manages over $600M of real estate properties in select US markets. Based in Miami, FL, Galium invests primarily in multifamily and office properties in the Southeast of the United States. Prior to Galium, Jacques spent seven years in The Boston Consulting Group, one of the top global strategy consulting firms. Jacques holds an MBA from Harvard Business School, and a BA in Finance from ITESM.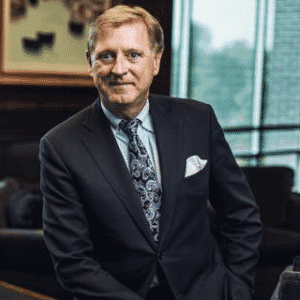 Chief Executive OfficerContinental Properties
USA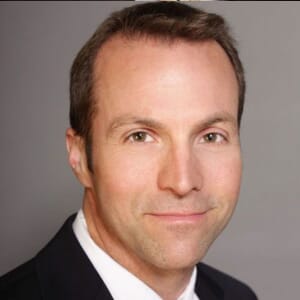 Co-Founder & Managing PartnerBascom Group
USA
Jerome A. Fink is a co-founder & Managing Partner of The Bascom Group, LLC. Bascom has completed over $15.0 billion in multi-family and commercial value-added transactions since 1996 including more than 600 multifamily properties and 160,000 units. Bascom has ranked among the top 50 multifamily owners in the U.S. Bascom's subsidiaries and joint ventures include the Southern California Industrial Fund, Rushmore Properties, Bascom Portfolio Advisors, Shubin Nadal Associates, Spirit Bascom Ventures, REDA Bascom Ventures, MHF RM Holdings, Bascom Northwest Ventures, Bascom Arizona Ventures, Harbor Associates, Village Partner Ventures, and the Realm Group.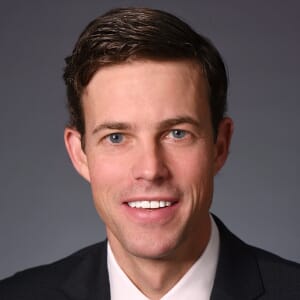 Managing DirectorLennar Multifamily Communities
USA
Kevin Harrell joined Lennar Multifamily Communities (LMC) in August 2019 as managing director, head of business development and investor relations. LMC is a wholly owned subsidiary of Lennar, the largest single-family home builder in the United States. Previously, Harrell worked in a similar capacity at Guggenheim Partners and GWL Realty Advisors.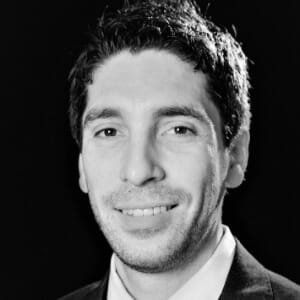 SVP, Capital MarketsThe John Buck Company
USA
Matthew directs JBC's capital markets efforts, with a focus on structuring and sourcing equity for JBC's direct and commingled investment vehicles. Prior to JBC, Matthew practiced law at Skadden, Arps, Slate, Meagher & Flom, where he focused on large complex real estate transactions for institutional investors.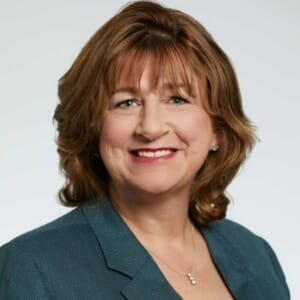 President of Real Estate ManagementDLP Capital Partners
USA
Melanie has held executive-level leadership positions in multi-family over the last 15 years. In the past five years alone, she has helped complete more than 40,000 interior renovations and has grown a management company from 9,000 units to more than 50,000 units. Melanie is a Certified Property Manager through the Institute of Real Estate Management, is certified as a Master Trainer and Facilitator by Development Dimensions International, and is certified as a Senior Professional of Human Resources from the Society of Human Resource Management.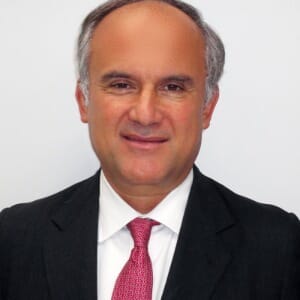 CIOTwining Properties
USA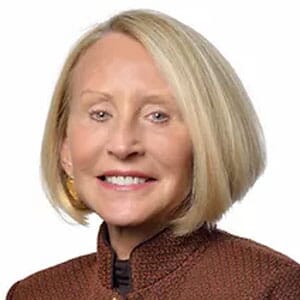 Managing Director, Capital MarketsSunstone Properties Trust
USA
Prior to joining Sunstone, Ms. Morehead held positions in both the financial services and real estate industries. Sheryl started her banking career in Citicorp's national real estate group and later led the transition of several troubled institutions with problem real estate assets to regulatory compliance and profitability as President of First Los Angeles Bank and CEO of First Bancorp. Her real estate experience includes senior positions with shopping center developer Lanning Corp and M& M Development. As Managing Director of Capital Markets for Sunstone, Ms. Morehead manages all debt and equity transactions as well as investor relations. Sheryl earned an MBA from Harvard Business School and a BS in finance from Boston University.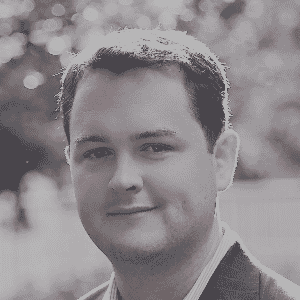 Managing Director - AcquisitionsNYMT Multifamily
USA
If you would like to become one of our committee members, please include your information and apply to join below
Tell us about you
Please describe below how you would like to get involved in the Committee and we will get back to you shortly.
Successful registration

Fernanda
Senior Club DirectorGRI Club
An enthusiast of the Real Estate world, with more than 15 years playing different roles in this industry - first as an architect, then as development manager and, for the past few years as a relationship director for the GRI Club. I am focused on connecting the world's leading Real Estate players worldwide, creating relevant content and opportunities for high-level networking.

Tatiana
Senior DirectorGRI Club
This eMeeting is exclusive
for Premium members