GRI USA Committee on Light Industrial & Logistics set the professional standard for peer-to-peer knowledge sharing in order to identify new trends, capitalise on growth opportunities and aid deal flow discovery on a regional scale.
Curated purely by members, and across all asset classes, this regional committee meets every 2 months in hybrid sessions to share the current sentiment, investment appetite, development challenges, trends, and debate where the market is going. Furthermore, it is a channel for estimating the networking and business partnerships.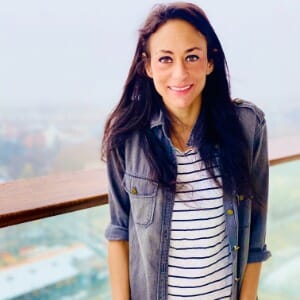 PrincipalHimmel + Meringoff Properties
USA
Andrea is a Principal at Himmel + Meringoff Properties, one of the largest privately-held, vertically-integrated commercial real estate owners in NYC. Founded in 1979, we own and operate a large portfolio of office buildings in Manhattan and industrial warehouses in the boroughs for the long-term. We work with like-minded institutional and alternative equity partners. We target well-located, high quality, under-performing real estate in which our intensive management, targeted capital infusion, aggressive redevelopment, and focused leasing create long-term value. As a privately-held, cash-rich owner, we are known for closing complex deals creatively, flexibly, and quickly. Andrea is on the Board of Directors of Habitat for Humanity.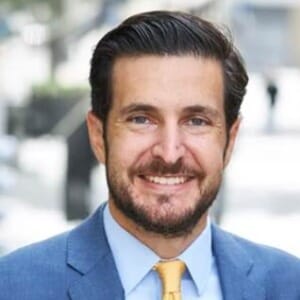 Managing DirectorThorofare Capital
USA
David Perlman is Managing Director of Capital Markets and Originations and the Head of Capital Markets and the New York Thorofare office. He brings over 16 years of real estate experience with a diverse skill set and knowledge base, having participated in more than $10B in debt and equity transactions over his career. Previously, David co-led the Floating-Rate Balance Sheet Desk at Natixis and served in originations, credit, and syndication roles. There he focused on loans up to $2B in size and across the risk spectrum, from stabilized Class A assets to construction loans in strong secondary markets. He also would syndicate, on average, a $1B of notes to market participants annually.

Head of IndustrialTC Latin America Partners
USA

Principal Investments & Head of CMInnovo Property Group
USA
Graham Stephens is a Principal on the investments team and head of capital markets. Mr. Stephens responsibilities include all aspects of the capital stack for IPG's new and existing assets including the efficient utilization of traditional financing, structured equity and strategic joint venture equity relationships. In additional to capital relationships, Mr. Stephens is involved in the firm's acquisitions and portfolio strategy. Prior to joining IPG, Mr. Stephens served as the Managing Director at JLL (f/k/a HFF) leading the New York City institutional investment advisory business. Prior to that, he was a Managing Director at Cushman & Wakefield (f/k/a Cassidy Turley) and began his career at RBS Greenwich Capital.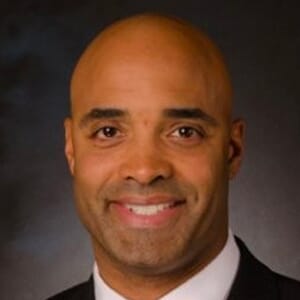 Managing Director, Core Plus InvestmentsBridge Investment Group
USA
James Freeman serves as Managing Director of Bridge Industrial and is a member of the Investment Committee. James has over 10 years of commercial real estate experience and has been involved in the acquisition, management and disposition of more than $1.0 billion in commercial real estate assets. Prior to joining Bridge, James was a Principal with Cardinal Industrial, a $2B AUM industrial-focused investment advisor. Prior to Cardinal, James was Senior Managing Partner for Evolution Real Estate Partners, a subsidiary of Evolution Financial Group (EVO), a $1 billion+ AUM investment advisory firm. James graduated with a B.A. from Princeton University, and attended New York University's Schack Institute of Real Estate.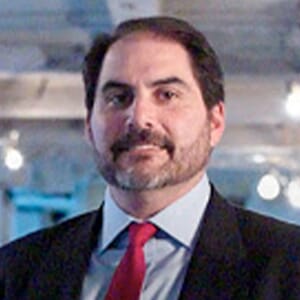 Managing DirectorBentall GreenOak
USA
Jonathan Epstein is a Managing Partner at BentallGreenOak responsible for the firm's Investing activities in the Western US and all Core Plus investing initiatives in the United States. Prior to the merger of Bentall Kennedy and GreenOak Real Estate in 2019, Jonathan led GreenOak's investment efforts in the western United States and was responsible for the firm's investment strategy, sourcing, structuring, and asset management for the western region.

Founder and CEOGlobal Realty Capital
USA
Kamil Homsi, Founder – CEO, GRC Investment Group is a single family office operating in the city of Dubai/UAE. Mr. Homsi leads the international investment committee for the SFO whose mandate is global expansion, growth and capital preservation through direct and co-investments with global investment institutions, wealth managers, sponsors and other family offices principals forming partnerships and alliances in various countries while maintaining the oversight, alignment and integrity of the existing portfolio. Mr. Homsi focuses on alternatives in general and particularly on commercial real estate, renewable energy and waste management technologies, adding smaller investments in medical device technology, and pharmaceutical research.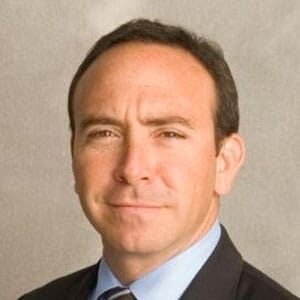 Founder, CIO & CEOCapital Innovations
USA
Michael D. Underhill, Founder & Chief Investment Officer of Capital Innovations, an alternative investment boutique. Oversees data science, equity valuation, risk modeling, performance attribution, & trading strategies. Designed factor testing, optimization, risk budgeting, active portfolio trading and rebalancing. Invented Capital Innovations InSight™ process, which uses Capital Innovations' proprietary private markets model, analyzes available investment manager data and rates each product according to seven factors: business, staff, investment process, investment risk, performance, terms/conditions, and operations.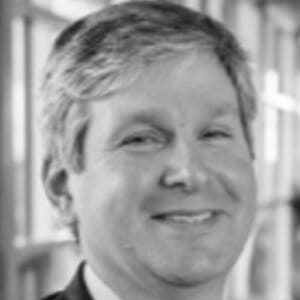 Managing Director - USAICM Realty Group
USA
Mr. Patton joined ICM in 2011 and is responsible for sourcing future investment opportunities and directing company activities in the USA. Mr. Patton has over 20 years of experience in business development, acquisition, underwriting, management and fund raising activities for both real estate and private equity transactions. Mr. Patton has held senior positions at Songy Partners (Senior VP), Wells Real Estate Funds (Director/Senior VP), The Walker companies (CFO and Director of Real Estate) and Wachovia Bank. Mr. Patton was responsible for sourcing, securing, underwriting and closing core, core plus, value added and development office, hospitality and mixed-use real estate transactions across the United States.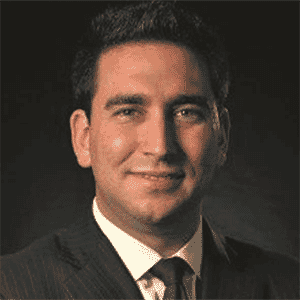 Managing DirectorGTIS Partners - Brazil
Brazil
Eleven years of Real Estate investment and development experience in the United States and Brazil with a primary focus on the industrial and logistics sector. Extensive portfolio of completed transactions including build to suit and speculative warehouse developments for end users and third party logistics providers (3PLs), acquisitions of sale-leaseback, greenfield and brownfield properties as well as asset management (leasing & property management). Participation in capital markets fundraising activity with institutional investors. Currently oversee industrial platform activities for a diversified private equity real estate fund focused on real estate investment in Brazil.

Founder President & CEOSMARTCAP
USA
CEO & Co-Founder of SMARTCAP, Inc. SMARTCAP is a well-established, vertically integrated, commercial real estate acquisitions and development company with a strong reputation in the industry and a diverse portfolio of business operations. SMARTCAP's primary focus is office and industrial acquisitions, as well as development in the Northwest. SMARTCAP was created to change the narrative in commercial real estate investing. We put our investors first and provide an open, honest, and transparent real estate investment platform. Our mission is to build wealth hand-in-hand with our investors!

Managing Director, Head of Investments, Cottonwood ManagementCottonwood Group
USA
Tinchuck is the Managing Director, Head of Investments at Cottonwood Management, a real estate asset management company headquartered in Los Angeles, U.S.A. with over USD 2 billion under management and more than USD 1 billion of mixed use development activities in Boston and New York. Prior to joining the Cottonwood team, Tinchuck founded Athena International Capital (Hong Kong), a targeted investment advisory firm focused on assisting cross border investors and emerging operators on large scale international real estate transactions, product development and capital formation. To date, Tinchuck has managed over USD 1.7 billion of cross border capital and completed 100+ real estate transactions totaling over USD 2.3 billion internationally.
If you would like to become one of our committee members, please include your information and apply to join below
Tell us about you
Please describe below how you would like to get involved in the Committee and we will get back to you shortly.
Successful registration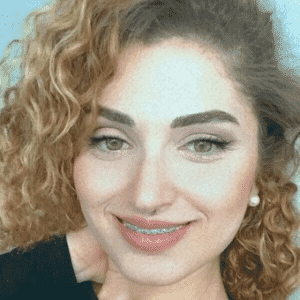 Talita
Conference ProducerGRI Club
This eMeeting is exclusive
for Premium members