GRI Club's Global Committees set the professional standard for peer-to-peer knowledge sharing in order to identify new trends, capitalise on growth opportunities and aid deal flow discovery worldwide.
Curated purely by members, spanning 80+ countries, and across all asset classes, this global committee meets once per month via video calling to share the current sentiment, investment appetite and debate where the market is going.

The Committee gets together on the 4th Thursday of each month.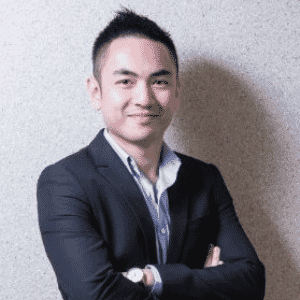 FounderDash Living
Hong Kong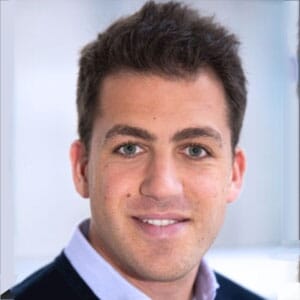 PrincipalCSC Coliving
USA
Alberto Smeke is focused on multifamily investing in Mexico and the United States. In 2016 Alberto led Grupo Alsavision in its Joint Venture with CIM Investments to acquire the Nomad Living portfolio in Mexico City and Monterrey. Since acquisition he focused on generating additional value such as leasing the commercial space, creating the first live, co-work and play rentals. In 2018 Alberto led another partnership with Artha Capital to develop the a mixed use project in Paseo de La Reforma which will encompass apartments for sale, rent, hotels, office and retail expected to open in 2021. Alberto has a Bachelors Degree from The Wharton School with a concentration in Real Estate.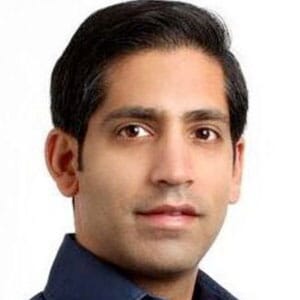 Founder & CEONode
United Kingdom
Anil is Founder and CEO of the Node group of companies and is responsible for the overall management, investment activities and expansion of Node throughout the US, Canada, UK, and Ireland. Anil has worked in real estate for 15 years in the US and Europe, including nearly 11 years at Blackstone, the world's largest private equity real estate firm with over $100 billion of assets under management.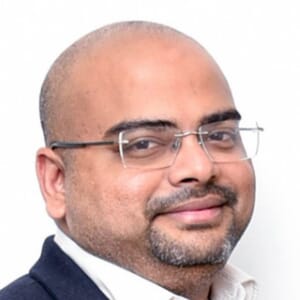 Managing Director & Co-FounderStanza Living
India
Anindya is the co-founder of Stanza Living, India's first and largest professionally managed accommodation company. Prior to this, Anindya was an investment professional in the Real Estate Opportunities division of Oaktree Capital Management, based out of London. At Oaktree Capital, Anindya focused on sourcing, analysing, negotiating and executing value-add/opportunistic and special situation investments across all asset classes and across the capital structure within the broader real estate sector. Before joining Oaktree, Anindya was an investment banker at Goldman Sachs with stints in the Northern European Coverage and the Real Estate & Lodging Advisory groups, where he worked on a variety of transactions across sectors.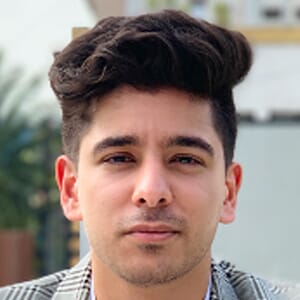 FounderThe Hub Bengaluru
India
Founder & Chief Happiness Officer @ The Hub | Safina Ventures | Digital Community Builder | Virtual Events & Workshops |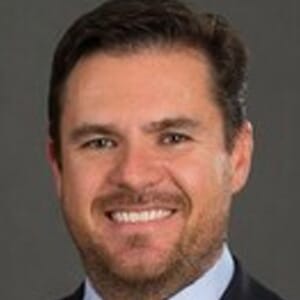 Senior DirectorNuveen Real Estate
USA
Over 20 years of experience in real estate development, investment and asset management in the US and Latin America. I currently work as the Housing sector lead at Nuveen for co-living and flex term rental strategies which includes evaluating prop-tech strategies in the housing industry with innovative operators as well as new investments in op-co and prop-co companies. Lead for acquisitions and asset management for Nuveen's housing investments in Florida. Our portfolio includes approximately 31 properties - 9,700 units of student, conventional and income restricted apartments. Currently evaluating value-add, core plus and core apartment acquisitions in Florida as well as joint venture opportunities for ground up development on multifamily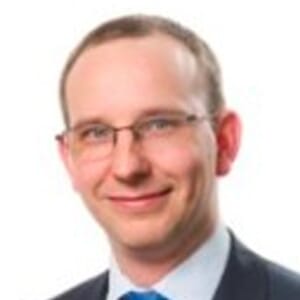 Investment DirectorDTZ Investors
United Kingdom
Chris is Fund Manager with experience of managing both direct and indirect property portfolios. He is the Investment Director for the DTZ Investors Co-Living Fund, which invests in large-scale co-living assets in London. Chris joined DTZ Investors' in 2006 as the Head of Investment Strategy and was responsible for the provision of strategic property advice across all of DTZ Investors' discretionary and advisory fund management mandates. Chris also played a key role in the growth of DTZ Investors' UK multi-manager business.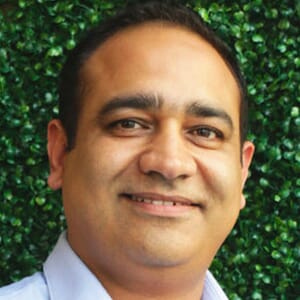 Co-Founder & CEOHousr
India
Deepak is the brain behind introducing the original co-living concept in India- Housr. India has a high population of millennials well-versed with using sharing economy on a day-to-day basis, it laid a solid ground for introducing co-living via Housr in the truest sense. Housr's vision is to truly disrupt the way millennials live by providing high-quality co-living spaces which makes their lives easier, more convenient, fulfilling and memorable. Before founding Housr, Deepak was the Founder of Smartlease and has extensive experience in the real estate industry. In the past, he has managed Real Estate Private Equity Funds, and worked in leadership roles at HT Media and HSBC. Deepak is an INSEAD alumnus and a graduate from Delhi University.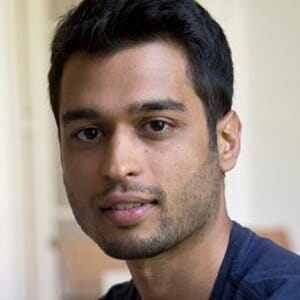 ChairmanCasa Campus
United Kingdom
Fahad founded and developed his first company during his final year of University at The London School of Economics and Political Sciences in 2010 in Central London under the brand Share in the City Ltd - now part of The Collective Partners LLP. Fahad is now bringing his experience to Casa Campus to impact the lives of young people in Latin America via co-living. He has successfully launched buildings in Buenos Aires & Lima and is now taking Casa Campus to other cities in the region. He is exploring and advising on other initiatives that affect positive change in the World we live in today.

Co-FounderLivecolonies
France
François graduated from ESSEC and Panthéon Assas university (M2 in notary law). François worked previously at Catella & Unibail-Rodamco (Investment) before launching Colonies with two other cofounders - Amaury Courbon (ex- Jaïna Capital) and Alexandre Martin (ex - Rothschild). They had a first entrepreneurship success with Gansky, a society specialized in flatsharing for students. With Colonies, they target to create a new urban housing experience for a broader audience. He is a member of the RICS.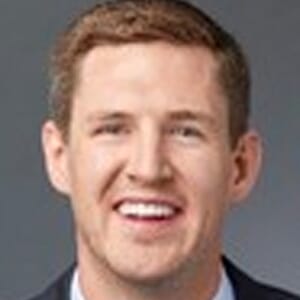 Executive Vice President InvestmentsAkara Partners
USA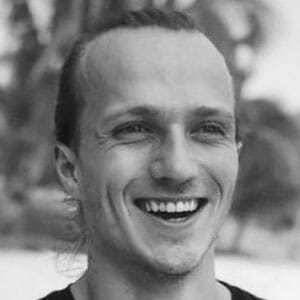 Co-FounderColiving Insights
United Kingdom
Being passionate about human transformation and well-being, I saw how co-living changed my life and the ones of people who were able to live in an environment of growth, alignment, and community. After running four co-living spaces, I decided to dedicate the next years of my life to spread the movement of intentional co-living - making it the new way of living and empowering others to create their own spaces.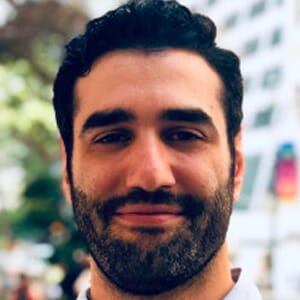 Chief of StaffCommon
USA
Jake Chai is a Senior Director of Real Estate at Common. He joined Common's team in 2016 as one of it's earliest employees. In his role, he leads Common's expansion outside the United States and previously led the company's expansion in Los Angeles and San Francisco. Prior to joining Common, Jake worked in real estate private equity, founded a vertical farming company, and spent over three years as an accountant at Ernst & Young. Jake holds a Masters of Science in Real Estate Development from Columbia University and a Bachelor of Commerce from McGill University.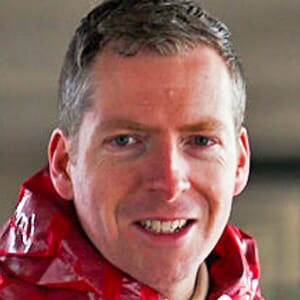 Co-Founder & Director of DevelopmentNoiascape
United Kingdom
Architect, Developer and Teacher. James is Co-Founder and Director of Development at Noiascape. Over ten years James has developed a unique portfolio of architectural spaces to rent in London. He is experienced as an architect and development manager and has covered the design and delivery of complex residential led mixed use projects in London with a total project value of over £70m. James leads the acquisition and strategic overview of development for new sites with an emphasis on innovating development models that create new fluid relationships between public and private space. These models respond to the emerging opportunity where we can socialise, consume, work, live and communicate all from the same location.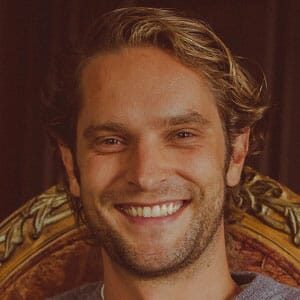 Co-FounderOpendoor
USA
Started OpenDoor Coliving, the longest-running coliving operator and early pioneer of the concept. Now developing and operating built-to-suit coliving for long-term rentals. We bring a strong curation and community element leading to outperforming vacancy and turnover rates. I have lived in coliving myself for the full 7 years of the life of our company, living and breathing every detail of the resident experience, and incorporating these learnings into our product and operation.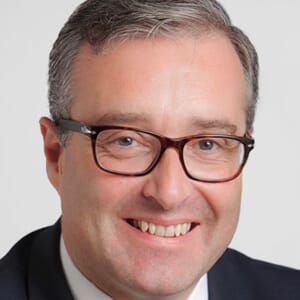 MD, Residential InvestmentsInvesco Real Estate
United Kingdom
John joined Invesco Real Estate (IRE) in April 2013 and is responsible for spearheading the expansion of the firm's European residential expertise and investments in Europe. With over 26 years' experience in the industry, John spent 12 years at Grosvenor, where he was the head of residential strategy, and at Aberdeen Property Investors as director of residential fund management. In these roles, John has raised, invested and managed c.£200m in two residential funds on behalf of UK and European institutional investors. He also has experience with the student and serviced apartment sectors. John's extensive experience covers transactions, developments, valuations as well as asset and property management.

Co-Founder & General ManagerSun and Co.
Spain
In love with the coliving and remote work movement, Jon joined the Sun and Co. team to make an impact on the lives of others. In charge of our coliving experience, he's here to make sure that people feel safe, heard and understood. When he's not managing operations, you'll find him surfing, paddleboarding or making delicious curry in the Sun and Co. kitchen.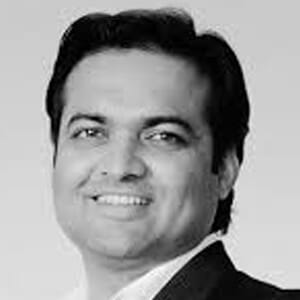 Managing PartnerTribeca Creators
India
He pioneered the concept of branded development in India by introducing the Trump brand to the local market; strong background in PE and domestic & international RE development.Previously, as VP, Lehman Brothers RE Private Equity Fund, he closed some of the largest transactions in the Indian RE sector & managed a portfolio of over $400mn in equity, which was invested in assets valued at more than $3bn. Prior to that he worked with the Carlyle Group RE Private Equity, NYC, where he invested in & managed luxury residential developments in Manhattan worth over $3 billion,including 1 of the largest luxury development projects on Manhattan's Upper West Side.He did his MBA, Wharton School, University of Pennsylvania, BA Computer Science, Texas.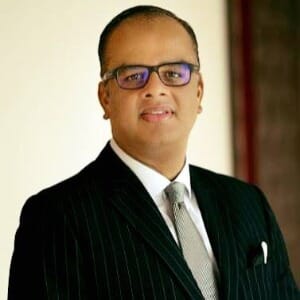 CEOIsthara Coliving
India
Isthara is one of the leading Co Living and Student Housing players in India. With operations spread across 4 states and cities, Isthara continues to grow as the only Full stack player in the market across all offerings. With a state of art Technology built in house to cater to business, Isthara is positioned very uniquely to gauge and serve the market more efficiently.

Co-founderColivme - BNP Paribas RE
France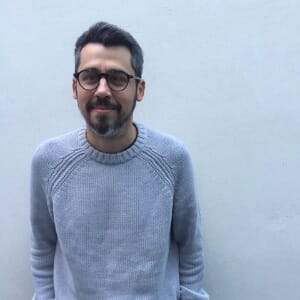 Founder & Director Sinergia Coworking and Zag ColivingSinergia Uruguay
Uruguay
Founder and Director Sinergia www.sinergia.uy , biggest coworking and flex office operator in Uruguay with 120.000 square meters under management (8 locations).
Founder and CEO Zag Coliving www.zag.uy , one of the first coliving operators in Latin America with 400 beds in 3 locations.
Former CEO in Woow, biggest ecommerce in Uruguay.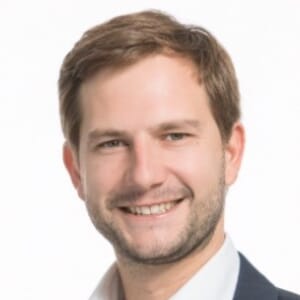 Chief Development OfficerUrban Campus
France
Maxime is in charge of opening new residences across Europe. He previously worked at Hammerson, in asset management, where he was in charge of investments and development of shopping centres, and then of the Outlets business, in particular the development of the recent venture VIA Outlets.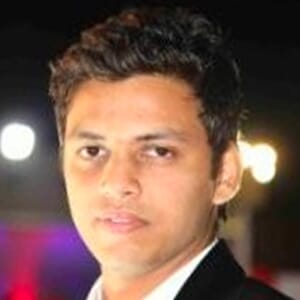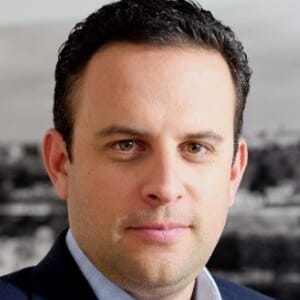 Director de AdquisionesGran Ciudad
Mexico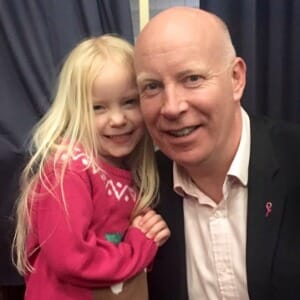 FounderThe Pollen Group
United Kingdom
An experienced and entrepreneurial Executive and Non-Executive Director with extensive experience developed within Property and Facilities Management, has a proven ability to create and deliver a focussed and proactive development strategy, whilst being able to manage change effectively to ensure enhanced business performance specifically in terms of new business revenue generation whilst delivering an enhanced EBITDA. This exceptional Director and leader has a first class reputation for not only achieving but exceeding targets, providing best practise, corporate governance and regulatory compliance, together with an outstanding track record of developing, implementing and delivering business growth.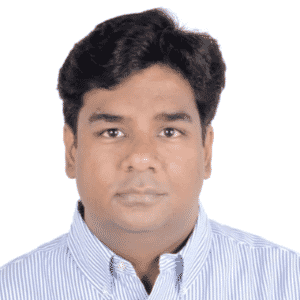 Founder & CEOYourOwnROOM
India
Prabhat is currently the CEO and Founder of YourOwnROOM. He's a Stanford Business Graduate with over 24 years of professional industry experience. Prabhat has held many senior leadership and management positions in Technology Enterprises and Startups and has been instrumental in driving P&L of up to $100 M. Prior to this, he was Sr. Vice President at Xchanging managing a $30 M P&L for an application services SBU. He has worked in senior leadership and management positions at MphasiS, Zensar and Hewlett-Packard. He also holds a Bachelor's degree in Computer Engineering from Birla Institute of Technology, Ranchi.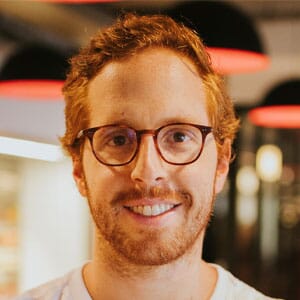 Co-Founder & Head of Real EstateYuca
Brazil
Rafael Steinbruch is a founding partner of Yuca, a rental property management proptech. He was a member of the investment team at Starwood Capital Group, a global real estate investment fund with more than $ 60 billion of assets under management. Rafael was responsible for managing investments in Latin America and prospecting for new business in the United States. Before joining Starwood Capital Group in 2014, he was part of the investment team of G5 Evercore Private Equity, responsible for prospecting and analyzing investments in the retail and technology area. He started his career in the mergers and acquisitions and capital markets group Morgan Stanley Bank. Member of the Board of Directors of LOG Commercial.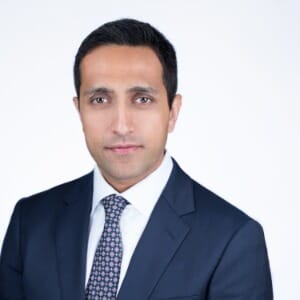 Founder & Managing PrincipalAkara Partners
USA
Rajen spent over 15 yrs working in senior management roles across the commercial RE value chain, from investments to acting as a Principal at an operator/developer. His vision for Akara partners is to offer investors the ability to participate with a vertically integrated RE firm, allowing them to capture value between investors, operators and developers. Prior to founding Akara Partners in 2013, he was a Principal, CIO and Co-COO of Campus Acquisitions ("CA") a developer/operator of student housing assets. Where he led the capitalization and monetization of over $1.5 Bn in student housing assets across the U.S. Akara currently has under construction or in advanced pipeline over $1.0 Bn of transactions primarily in the multifamily space.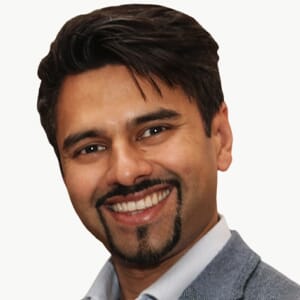 CEORespublica
United Kingdom
Ravi is CEO and founder of Respublica. Respublica is a vertically integrated developer and operator of hybrid BTR and Co Living assets that deliver member's convenience, value, and community at scale. They have 1000 apartments in development with a plan to grow to 10,000 over the next decade.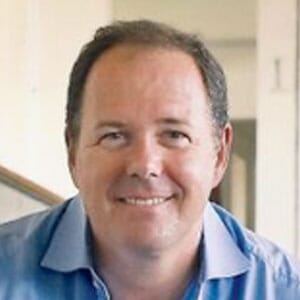 CEOSmart Studios
Portugal
Ricardo Kendall is the founder of SMART STUDIOS company. More than a student housing, Smart Studios provides since 2015 a co-living atmosphere for students and young professionals to meet and share experiences. Inspired by USA and UK market Smart Studios promise to surprise the Portuguese market with more unique experiences across the whole country. In 5 years Smart Studios has developed 10 residencies with a total of in operation 630 micro apartments and more 1400 units on licensing. Smart Studios aims to have in the Portuguese market more than 2500 Smart Studios in the next few years being the number one micro-living player in the Portuguese market.

Co-Founder & CEOGravity Co-living
United Kingdom
Riccardo is the Co-founder & CEO at Gravity Co-living and is responsible for the overall management and expansion activities. Prior to starting Gravity in 2018, Riccardo worked in emerging market private equity and for an alternative real estate investor in Hong Kong where he was overseeing the sites acquisition process for the group in the UK and played an important role in the development of a student accommodation brand, getting involved in all aspects of the business. Riccardo holds a degree in financial management from Regents Business School, London.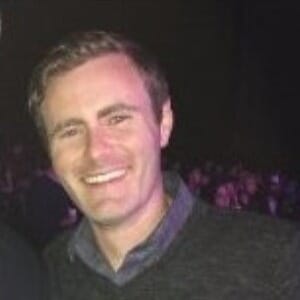 Co-Founder & CEOHaven
USA
Robert is a serial entrepreneur who most recently founded, Haven, purpose based coliving for the health and wellness community. Robert also has over 15 years in real estate acquisition and management experience and is currently owner/manager of multiple properties. He previously has worked in the technology investment banking groups at both Montgomery & Co and JP Morgan with a focus on M&A. Robert has a BS in both accounting and finance from Southern Methodist University.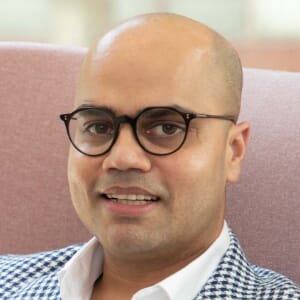 Founder & CEOWeave Living
Hong Kong
Sachin is a global citizen having lived in India, Australia, and Hong Kong. In 2016, he was selected by his global peers as Urban Land Institute's 40-under-40 most influential people in global real estate and urban land use industries. Sachin has been in the real estate industry for 17 years working for international institutions like Merrill Lynch, and Citi across Asia Pacific. In his last role, he was Head of Real Estate, Asia Pacific at €450 billion Dutch Investor APG.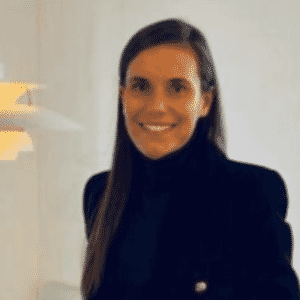 Co-FounderBalance Out Living
United Kingdom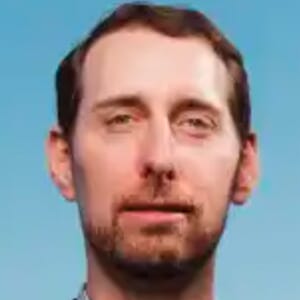 PrincipalMicroNest
Australia
Sascha is a senior real estate professional with +20 yrs experience in global and domestic real estate markets. His experience incorporates managing residential and commercial assets & portfolios; portfolio construction, management and fund raising; transaction sourcing as well as cross border mergers & acquisitions and developments. He was Managing Director & Head of Schroders REIM business in Germany and Head of direct property at a highly reputable funds management boutique in Australia. He has a track record in building business lines and has transacted more than 2bn AUD in direct real estate in Europe and Australia. He holds a Business Administration/Real Estate Management Degree from the University HTW, Berlin and is a MRICS.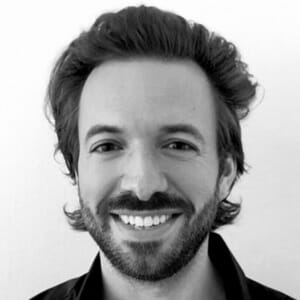 Co-Founder & CEOHomefully
Germany
Sebastian Wuerz is the Co-Founder and CEO of homefully. While studying and working internationally across multiple geographies on different continents he gained first-hand experience on various co-living models and realized the tremendous value-add it provides to customers. He founded homefully in 2016, turning it into the market leading co-living operator in Europe with presence across eight locations. Before founding homefully he was working in Finance and Consulting in Frankfurt, London and Singapore and holds an MBA in International Management from University of North Florida.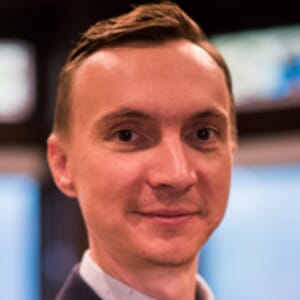 CEOOutpost Club
USA
Sergii is Co-Founder and CEO of Outpost Club, real estate tech startup, which owns full cycle of housing - from online platform to offline inventory in New York, California and New Jersey. Co-Founder at AlphaMedic. Outpost Club reimagined homes as a service for Millennials. We help the modern people live with connection, creativity, and flexibility in an easy and affordable way. We are building a digital housing service offering a network of properties tailored for modern co-living - with a complete range of add-on services. Previously, he co-founded AlphaMedic, a full cycle PPP Projects Development Company (Design, Build, Equip, Operate including Healthcare and Facility Management).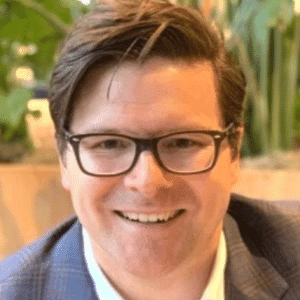 Founder & CEONomos Group
USA
Investing and advising in the real estate sharing economy.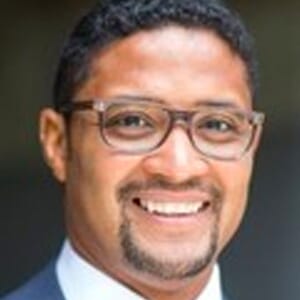 Co-Founder and DirectorB-Hive Living
United Kingdom
Williams is an entrepreneur and senior executive with start-up, turnaround and change management experience. He is currently building B-Hive Living - an international co-living business whose mission is re-invent shared living for the 21st century. He focuses on the intersection of sustainability, leadership and change; supporting organisations, networks and individuals to foster innovation and learning, scale up impact and build new capacities for system wide change.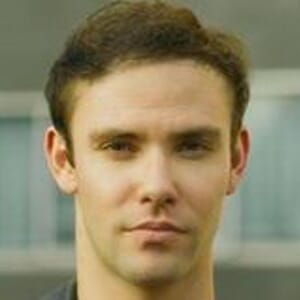 CEO & Co-FounderHmlet
Singapore
Yoan Kamalski founded Hmlet in 2016 to address the pitfalls of sharing a living space with others, and providing a housing solution where people can flourish and grow. Yoan believes that today's mobile workforce is looking for a curated place where they feel empowered to reach their full potential. This philosophy has driven the success of Hmlet, in which Yoan was recognised by Forbes as part of their 2018 '30 under 30 Asia' list. He has also been featured in various media interviews by Bloomberg, CNBC, Nikkei and Channel News Asia.
If you would like to become one of our committee members, please include your information and apply to join below
Tell us about you
Please describe below how you would like to get involved in the Committee and we will get back to you shortly.
Successful registration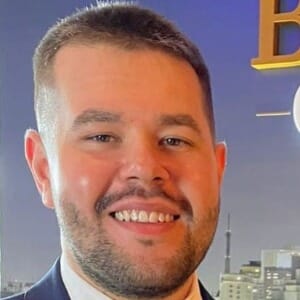 Ludwig
Production ManagerGRI Club
Production Manager at GRI Club. My job is to connect top investors, developers, banks, consultants, lawyers, and other Real Estate players and executives to GRI meetings and events that I produce in Brazil, Portugal and USA. International Relations and Affairs Analyst and Economist at Faculdades de Campinas (FACAMP). Study abroad in France at ICN Business School with a Bachelor of Business Administration (BBA Program).
+55 19 99281-2795
+55 19 3203-0645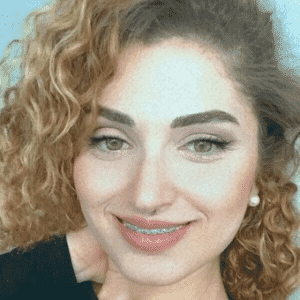 Talita
Conference ProducerGRI Club
This eMeeting is exclusive
for Premium members