GRI Club Committees set the professional standard for peer-to-peer knowledge sharing in order to identify new trends, capitalise on growth opportunities and aid deal flow discovery worldwide.
What to say about the huge potential of Asia-Pacific region? It's a fast-developing environment, with an enormous population and different markets blooming. The economies in countries throughout the region are rising, creating opportunities to grow businesses in a multitude of industries.
Logistics are the backbone of international trade, and recent events intensifying e-commerce only fast-paced the demand for modern logistics spaces with the latest tech applied.
Curated purely by members spanning across Asia Pacific, this committee meets every alternate month to share the current sentiment and investment appetite, and to debate where the market is going.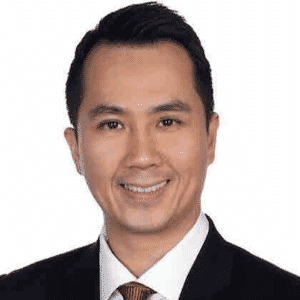 Senior Vice President, Fund Management, AsiaPrologis
Singapore
Alan is the Fund Manager for Prologis China Fund and Venture. He has over 20 years of fund management, investment and corporate finance experience with a real estate focus and is extensively involved in private fund and listed REIT operations across Asia-Pacific. Prior, he was with Ascendas-Singbridge, as head and vice president for China Funds and Investments, based in Shanghai and Hong Kong, before relocated back to Singapore in 2016 with Prologis. He has previously worked for Mapletree Logistics Trust (REIT), Alliance Investment Bank and PricewaterhouseCoopers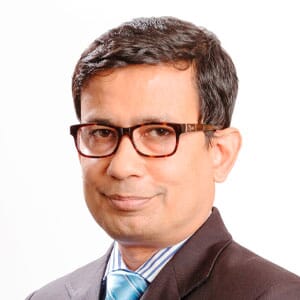 CEOAscendas-Firstspace
India
Mr Aloke Bhuniya is the Chief Executive Officer of the Ascendas-Firstspace platform. Aloke brings with him 17 years of experience across Real Estate Investment & Development, Private Equity and M&A Transactions across industries in India. Previously, Aloke has spent over 9 years in Everstone group, managing the various initiatives of the group in real estate, which included IndoSpace and Everstone Capital. As Managing Director of IndoSpace Capital Advisors, Aloke was responsible for investment to develop Industrial Real Estate in India. His responsibilities included identifying investment opportunities, monitoring developments, achieving financial closure and exiting projects after development and leasing.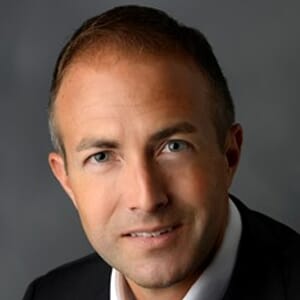 Partner & Head of Asia Real EstateActis
Hong Kong
Brian has been working in the growth markets of Asia for over two decades. He joined Actis in 2018 through the sale of Standard Chartered Bank's Principal Finance Real Estate group, a business he founded in 2010. Under his leadership, this business invested over USD 1 billion in opportunistic real estate throughout China, Korea, India and Southeast Asia. The business was successful in forming over 20 joint venture partnerships with high quality partners throughout its markets. Before joining Standard Chartered Bank, Brian spent sixteen years at RREEF, the real estate investment management arm of Deutsche Bank, almost all of the time based in Asia. Brian started his career with Bankers Trust's real estate banking group based in New York.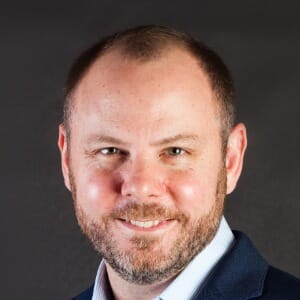 CEO & Managing PartnerIndoSpace
India
Mr. Oravec is the Managing Partner and Chief Executive Officer of IndoSpace Capital Asia. With $2.0 billion in AUM across four investment vehicles, IndoSpace is the largest developer and owner of modern industrial and logistics real estate in India. Prior to leading IndoSpace, Brian focused on investments and business development for Aeroterm, the air cargo vertical of Realterm. Before joining Realterm, Brian was with Citigroup Corporate and Investment Bank in New York. Brian has an MBA from the Stern School of Business at New York University and a Bachelor of Arts in Quantitative Economics from Tufts University.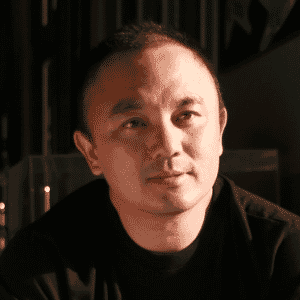 Co-Founder and CEOAlly Logistic Property
TAIWAN
Back In the 2010s, Charlie frequently visited local and international experts of construction, real estate, finance, trade, and logistics before he decided on activating and revamping the property in Ruifang by building Taiwan's largest modern logistics park. Co-founded ALP in 2014, he's the CEO and led ALP to team up with Cathay Financial Holdings, targeting to invest USD$ 1 billion for 1 million sqm of sustainable warehouses in 10 years. Under its Logistics Republic brand, ALP has successfully demonstrated our business thesis of industry clustering and resource integration.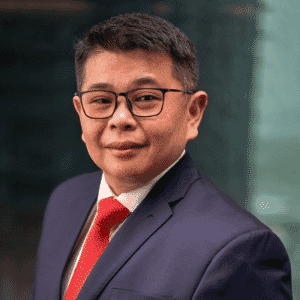 Head Acquisitions - AsiaAllianz Real Estate
Singapore
Danny joined Allianz Real Estate in 2019 and heads up the acquisitions team for the Asia-Pacific region and is concurrently the Head of China. Danny brings with him more than 25 years of diverse regional investment experience. Prior to joining the company, he was the CIO for North Asia at Keppel Capital / Alpha Investment Partners. During his 15 years with the company, Danny has participated and led real estate transactions across the region including Singapore, Korea, Hong Kong and China. In Allianz Real Estate, Danny has led the acquisitions team to invest more than USD 2.5 billion in real estate transactions in Japan, Australia, China, Singapore and other parts of Asia Pacific.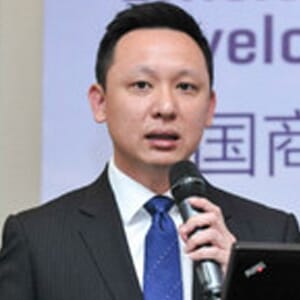 Senior Vice President - Asia PacificIvanhoé Cambridge
Hong Kong
George is responsible for the investment and asset-management strategies outlined in the Ivanhoé Cambridge's business and strategic plans for the APAC region.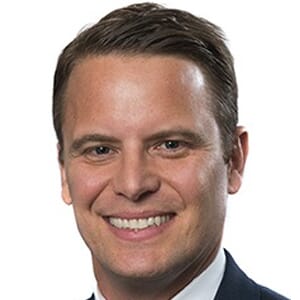 Managing Director and Head of Investments - Real Estate, APACBlackrock
Australia
Hamish MacDonald, Managing Director, is Head of Investments for BlackRock APAC Real Estate and oversees the real estate investment teams across the region. He is responsible for leading the origination, evaluation and execution of investments, managing business plan, advising on hold/sell and ultimate disposition. His service with the firm dates back to 2007, including his years with MGPA, which was acquired by BlackRock in 2013. He joined MGPA's London office as Head of Acquisitions - UK and in 2012, he established MGPA's Sydney office. He has over 20 years of experience in real estate, with over 10 years specialising in the sourcing of investment opportunities. He began his career in Sydney at the Mirvac Group and Colliers International.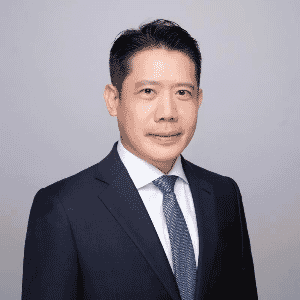 Co-Founder & CEOForest Logistics Properties
China
Hank Hsu is the Co-Founder & Chief Executive Officer of Forest Logistics Properties. Formerly the Head of China Investments at Ascendas-Singbridge, an industrial and logistics real estate investment platform under Singapore's sovereign wealth fund, Temasek Holdings, Hank has close to 20 years of experience in real estate investment and fund management. Prior to Ascendas-Singbridge, he served as Investment Director at China Orient Summit Capital (China) and Portman Group (US). He has completed and managed investment transactions totaling nearly USD 6.5 billion in logistics, industrial and mixed-use properties in China and the US. He holds an MBA degree from University of California, Berkeley, and a MDes (Real Estate) from Harvard University.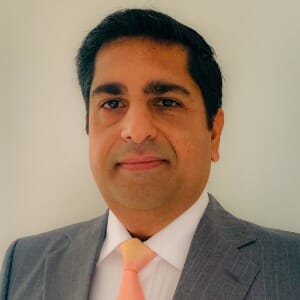 Country Head, Singapore (Development) & ThailandESR
Singapore
Jai Mirpuri has over 17 years of real estate investing and funds management experience across various geographies and asset types. He has spent the last 13 years in Asia with ESR across Japan, China and India. Since 2017 he has co-headed the India platform at ESR building a full stack team of over 70 professionals and a portfolio of close to 20 million sq. ft. Prior to ESR, he was part of the IBD at Deutsche Bank (Singapore) & Capital One Bank (USA). He has an MBA from INSEAD, a B.Tech & M.Tech from IIT Bombay and speaks Japanese (fluent) & Mandarin (basic).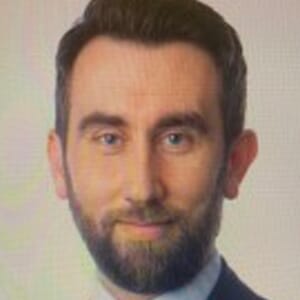 Head of Real Estate – AUS & NZMIRA - Macquarie Infrastructure and Real Assets
Australia

Director, Investments – Asia PacificOxford Properties
Singapore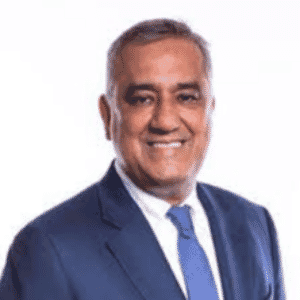 Partner and Head of Real Estate AsiaKKR
Hong Kong

Managing Director, PrincipalGaw Capital Partners
Hong Kong
Joseph Chan joined Gaw Capital Partners in 2005 and has 20 years of experience in real estate private equity and special situations investment throughout Asia, US and Europe. Prior to his current role at Gaw Capital Partners, Mr. Chan served as Executive Director and Head of the China real estate in the Global Special Opportunities Group at J.P. Morgan. Mr. Chan received his B.S. in Economics, magna cum laude, with a concentration in Finance from the Wharton School at the University of Pennsylvania.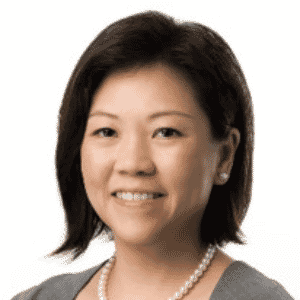 CEOARA LOGOS Logistics Trust
Singapore
Ms Karen Lee was appointed as the CEO of the Manager of ARA LOGOS Logistics Trust on 15 August 2020. Prior to her current appointment, Ms Lee was the Head of Asset and Investment Management for LOGOS SE Asia Pte Ltd where she was instrumental in the asset management strategic planning for LOGOS' South East Asia business and growing the Singapore portfolio. Ms Lee has more than 20 years of experience in the real estate industry covering industrial real estate development, asset and investment management, business development, leasing, marketing and property management. Prior to joining LOGOS, Ms Lee was Head of Singapore Portfolio and Asset Management of Ascendas Funds Management (S) Pte Ltd, the manager of Ascendas REIT (A-REIT). Head of Corporate FinanceGLP - HK
Hong Kong
I am an internationally experienced business leader in the fields of real estate & corporate finance. My experience ranges from over US$100bn in transactions as an investment banker with J.P. Morgan, to setting up a disruptive lodging real estate development & management business - Traders with Shangri-La Group, to currently heading up corporate finance, managing strategy and M&A for GLP, a leading global alternative investment manager & business builder in logistics, real estate, private equity, infrastructure, finance and related technologies. I have worked in all major Asia Pacific markets including Hong Kong SAR, Mainland China, Singapore, Australia & India. I am relentless about personal growth and I aspire to be a global leader.

President – Strategy & Business DevelopmentHorizon Industrial Parks
India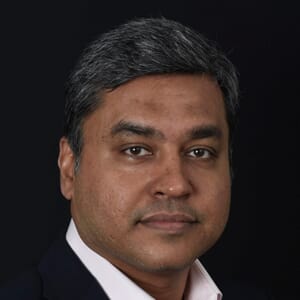 Vice Chairman, Real EstateEverstone
India
With more than 17 years of real estate leadership experience, Rajesh Jaggi is responsible for all real estate investments and operations of IndoSpace Development Management. He also manages Everstone Capital Advisors' real estate business which includes strategic planning, acquisitions, finance, sales and marketing, legal, and project and facility management services. Before Everstone, he was the Managing Director of Peninsula Land Limited–a leading listed real estate company in India with a market cap of US$ 400 million. There, he led the successful commissioning of projects totalling 28 million square feet of real estate (completed development of more than six million square feet) across residential, commercial and retail space.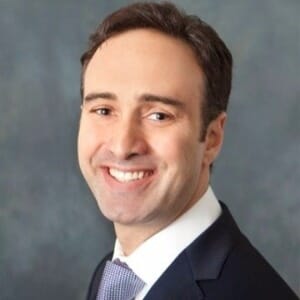 Managing DirectorAPG Investments Asia
Hong Kong
Mr. Roberto Versace is the Head of Listed Real Estate Asia Pacific at APG Asset Management in Asia. Prior to joining APG in 2017, Roberto was Managing Director, Lead Portfolio Manager at EII Capital Management in London. From 2010 to 2015 Roberto was the Managing Director and Senior Portfolio Manager for Asia at BNY Mellon Investment Management in Singapore. Prior to BNY Mellon Roberto was the Portfolio Manager for the NYSE Listed RMR Asia Pacific Real Estate fund on behalf of RMR Advisors in Boston. Roberto is a member of the APG Asset Management Asia Executive Management Committee and Global Real Estate Investment Committee.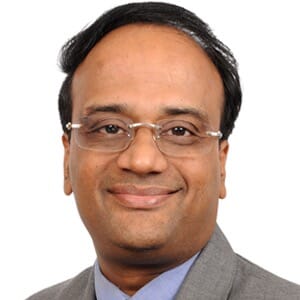 CEO- Infrastructure (Industrial & Logistics) Hiranandani GroupGreenBase
India
As the Group Director & Chief strategy officer of Hiranandani Group, he drives the Business Strategy & Re-engineering, Operations,Investments/Divestments & M & A. across business verticals of Real estate, Infrastructure/Utilities, Industrial & Logistics parks and Energy. He is also associated with Pegasus Fininvest Advisory Pvt. Ltd. Prior to Hiranandani Group, He was the Group director & CEO of a large entity operating in the Hospitality and Real estate sector. He was also the Group CFO of "Future Capital Holdings Ltd." He was the CFO for "Britannia Industries Ltd.". He has had a long stint of 7 years with "Coca-Cola India" as Vice-President Finance and as a board member at the bottling company "Hindustan Coca-Cola Beverages Ltd.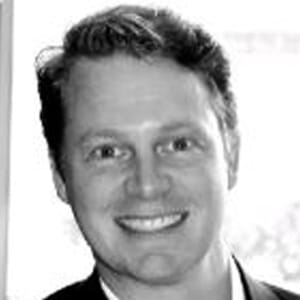 Head of CapitalAliro Group
Australia
Steve joined Aliro as Head of Capital in March '21. Aliro is an Australian property development, investment & fund management group working with sophisticated capital partners to establish, grow and actively manage sector specific property vehicles focused on thematically supported sectors, incl logistics and BTR. From 2016 - 20, Steve was a Managing Director with M3 Capital Partners in Hong Kong with dual responsibilities for both Capital Advisory (working closely with GLP) and Principal Investment activity (for Evergreen in Australia). Prior to that, strong fundamentals and leadership skills were honed over 10+ years with highly rated teams at bulge bracket IB's (CS, UBS & DB). Steve holds a B.Com (Hons) from Sydney University.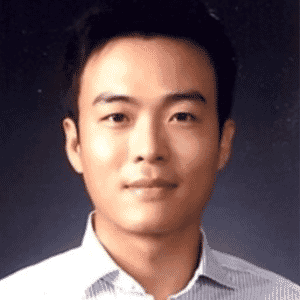 Managing Director, Head of TEAM ARENASIGIS Asset Management
South Korea
SunHo Song is responsible for logistics development fund & portfolio management at IGIS. Over the past years, he's focused primarily on logistics investing in global markets, leading the development and acquisition teams to invest & manage over $2 billion in AUM and have launched a brand, "ARENAS" to represent the highest quality logistics properties that the team builds. SunHo has 18 years of real estate development experience through Space Group, ADF AMC, Koramco, and Woori Investment & Securities. He is a graduate of Univ. of Illinois at Urbana-Champaign with Bachelor's degree in Architecture, Univ. Michigan Ann Arbor with Master's degree in Architecture, and Harvard University with Master's degree in Real Estate Development & Finance.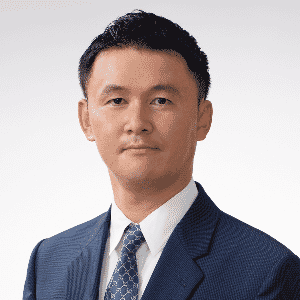 Head of Logistics - JapanCBRE Global Investors-US
Japan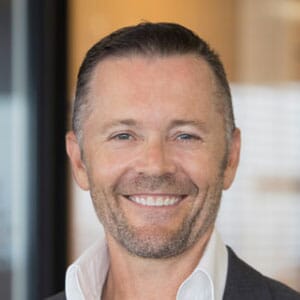 Managing Director & Co-CEOLogos Group
Singapore
With a property industry career spanning over two and a half decades including ten years as the cofounder and managing director of LOGOS, I've has successfully helped deliver $4.5 billion in transaction value. Prior to joining LOGOS, as the Regional Director with LaSalle Investment Management, I was responsible for Industrial real estate investment in China and the Asia Pacific where I negotiated Joint Ventures, Development Management, Asset Management and Sale and Purchase Agreements.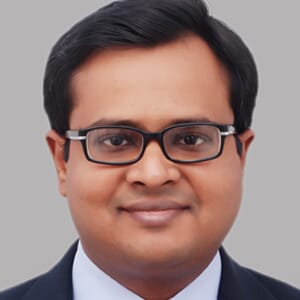 MD and Country Head, Morgan Stanley Real Estate InvestingMorgan Stanley
India
Vineet joined Morgan Stanley in Aug'2007. Vineet relocated to India in June 2011 after spending a no. of years with MSRE in New York. - Vineet has experience underwriting transactions in opportunistic and core real estate and restructuring legacy deals. - Prior to joining MSRE, Vineet worked at Deloitte Consulting in the Strategy and Operations Practice helping Fortune 500 companies restructure and grow. - Vineet has an M.B.A. from the University of Chicago and a Bachelors degree in Economics from Miami University.
If you would like to become one of our committee members, please include your information and apply to join below
Tell us about you
Please describe below how you would like to get involved in the Committee and we will get back to you shortly.
Successful registration

Anubha
Director, IndiaGRI Club
With 13 years of experience, Anubha currently leads the Business Development strategy, New Members & Sponsors Acquisition, Content curation, Event production for the GRI India Real Estate Club. She also has experience in Sales Consulting for start-ups. She has sold high-value solutions across diverse Industries: Food & Facilities Management, Marketing & Advertising (Branded Alliances, Event Sponsorships, ATL & BTL activities), Database Services etc.
 A computer engineer to a strong sales professional - key traits leading this career journey have been a keen client need assessment aptitude, analytical approach, business & financial acumen, data-driven decision making, ability to learn fast and a persistent determination to help clients.

Caroline
Director RE Asia PacificGRI Club
Caroline Zurakowski (祖拉) is a Director, Real Estate - Asia Pacific based in Shanghai, China. Caroline has extensive, cutting-edge understanding of the technologies and best practices that drive today's businesses in China. She holds a BA in International Relations, a Master in Science and Security from King's College London and a Business Administration and Management course at JiaoTong University. She has been working in Innovation Consulting in China since 2019, hosting over 500 Investors and C-Level Executives from +200 different organizations. Now she is responsible for the GRI expansion across Asia-Pacific region.
+8615601717339
+ 86 1560 1717 339
This eMeeting is exclusive
for Premium members
This event is exclusive for GRI members.