GRI Club Committees set the professional standard for peer-to-peer knowledge sharing in order to identify new trends, capitalise on growth opportunities and aid deal flow discovery worldwide.
What to say about the huge potential of Asia-Pacific region? It's a fast-developing environment, with an enormous population and different markets blooming. Economies in countries throughout the region are rising and investment volume is set to increase, creating opportunities to grow businesses in a multitude of industries.
The Real Estate market will have to deal with the current shift in workplace strategies. While investment sentiment continues to strengthen, organizations began to look beyond the pandemic. With the word flexibility in mind, corporate executives have been trying to evaluate and rethink their office space utilization, and hence their real estate portfolios.
Curated purely by members spanning across Asia Pacific, this committee meets every alternate month to share the current sentiment and investment appetite, and to debate where the market is going.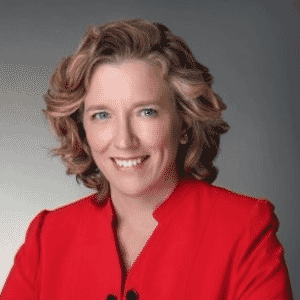 Region Head Asia PacificCBRE Global Investors - Australia
Australia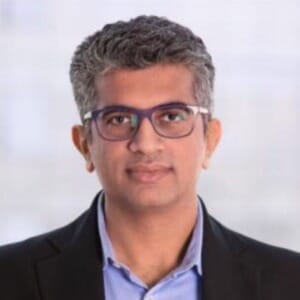 Senior MD and Country HeadHines
India
Amit Diwan is Senior Managing Director and the Country Head for Hines in India. Amit joined Hines in 2015 as the Chief Investment Officer. Prior to Hines, Amit was a Director/Partner at Piramal Fund Management for 5 years, responsible for the platform in North India which he had setup in 2010. Before his 2 year stint at Jones Lang LaSalle from 2008-2010, Amit was based in Singapore for 7 years and worked across Asia-Pacific, covering over 10 countries from Japan to UAE to Indonesia, first as a strategy consultant at Marakon Associates and thereafter as Head of Investments at GE Real Estate Southeast Asia. Amit received his BA in Economics from the Shri Ram College of Commerce, Delhi University and earned his Masters from IIM, Ahmedabad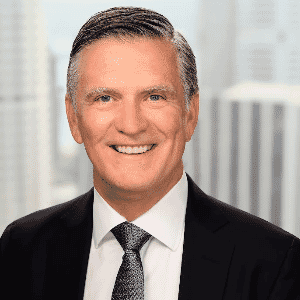 Head of PropertyAustralian Super
Australia
Bevan is a Senior Property Executive with particular experience in Real Estate Investment and Real Estate Funds Management across Asia Pacific and Europe for over 35 years. Bevan was most recently Global Head of Funds at Cromwell Property Group based in their London office and prior to that held a number of Senior Executive roles in Australia in the areas of Property Investment, Development and Construction, Management, Strategic Advisory and Capital Placement. Bevan is responsible for the global unlisted property portfolio at AustralianSuper.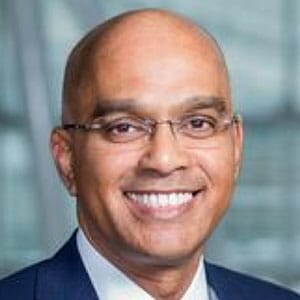 Managing Director, India, Growth MarketsIvanhoé Cambridge
India
Chanakya (Chan) Chakravarti is the MD for India, responsible for implementing in his territory, the investment and asset-management strategies outlined in Ivanhoé Cambridge's annual business plan and strategic plan. He works closely with the Growth Markets team and collaborates with internal and external stakeholders to put in place and consolidate strategic partnerships for major projects in India. Mr. Chakravarti is a seasoned manager with more than 27 years of experience, including over 20 years in real estate, investment and development. Before joining Ivanhoé Cambridge in 2018, he was Managing Director, Global Alternatives, Asia, at J.P. Morgan Chase. Chan has previously held country management roles at Actis Capital and C&W.

Chief Growth OfficerWhite Space
China
Advanced Chinese (Mandarin) speaker with 19 years experience in several provinces over China. Ambitious visionary with a proven successful track record. Extensive experience in company development / strategic change management / business development / new brand market entry and representation. Leading the industry in the new hot flexible space model - Meeting Space On-Demand Goal: To further develop my professional life within Asia concentrating on Commercial Property Development Interested in networking with forward thinking people who can make me think and smile.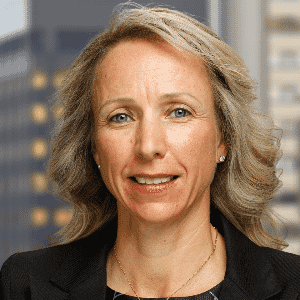 Managing PartnerPro-invest Group
Australia
Sabine is Managing Partner at Pro-invest Group with a focus on Structure & Asset Management of the funds. Sabine started her career 21 years ago at 3i where she focused on investments in FMCG and retail. Following her Master's program at Harvard University, she joined McKinsey & Company focusing on Finance and Public Affairs in Europe and the GCC region. From 2005-2010, she worked as Director of Investments at a GCC based Private Equity firm, where she worked on the set up of a Real Estate Development Fund for newly built office buildings. At Pro-invest Group, Sabine oversees the asset management side of the business. Sabine also holds a PhD in Economics from Leopold Franzens University, Innsbruck, Austria.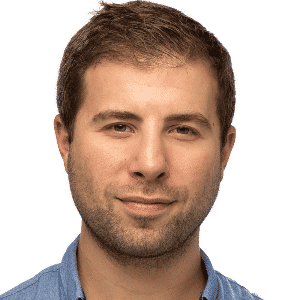 CEO Asia Pacificessensys Ltd
Hong Kong
CEO, Asia Pacific at essensys and leads the business across the region from Hong Kong. I have worked across real estate functions and asset classes with deep experience in Asia and has structured and led over $2B USD in real estate transactions. Prior to joining essensys, Head of Real Estate Advisory for WeWork in APAC. I have also held leadership positions at multiple firms, including Cushman & Wakefield and Core Capital Asia. He holds an MBA from Columbia Business School and BA from Emory University.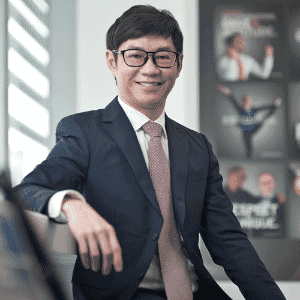 MD, Head of APAC Research, Strategic InsightsNuveen Real Estate
Singapore
Harry is responsible for providing strategic advice to the corporate business and clients, with respect to the Asia-Pacific market. He delivers national sector and local market forecasts in line with the business' two pronged approach, allowing structural megatrends to be considered alongside real estate fundamentals. He is also involved in the development of portfolio strategy for existing and new funds, using both historic and forward-looking analysis. Prior to joining the business in 2015, Harry was head of research at Grosvenor Limited, directing research on Asian property markets. Before this, he was vice president of Research & Strategic Planning at MEAG Pacific Star, and economist at JP Morgan Chase & Co.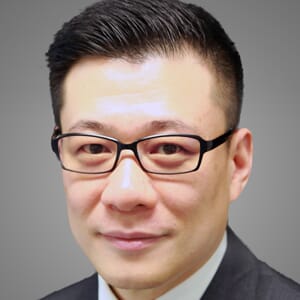 Managing PartnerStarcrest Capital Partners
China
Jeff joined the Starcrest partnership team in 2013 and is a Managing Partner of the firm, bringing with him a wealth of experience in the real estate investment industry. Prior to Starcrest, Jeff worked with Angelo Gordon as the Managing Director for its Hong Kong and Shanghai offices, overseeing investments across mainland China. Prior to Angelo Gordon, Jeff was heading up Henderson Global Investors' real estate practice in China. Jeff gained much of his earlier experience during his tenures with CarVal Investors and Lone Star Funds in Greater China.

CEO, Fund ManagementCapitaLand Financial
Singapore
Jonathan Yap is President, CapitaLand Financial of CapitaLand Group. Jonathan oversees the Group's fund platform which includes seven listed trusts with a total market capitalisation of approximately S$36 billion as of 31 December 2019, as well as over 20 private funds. He also oversees the Group's India business. Jonathan is a member of the CapitaLand Executive Committee.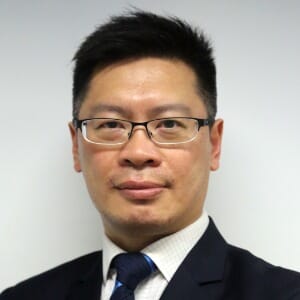 Head of Funds Management and InvestmentsTerraform Capital
Hong Kong
Kevin has extensive real estate fund management and asset management experience, having worked on portfolios in Australia, United States of America and Mainland China, and across different asset class such as retail, industrial and office. Kevin joined Terraform Capital in March 2018, as Director of Funds Management, he oversees fund operations and develop new funds, investor relations and sourcing new real estate opportunities for new funds.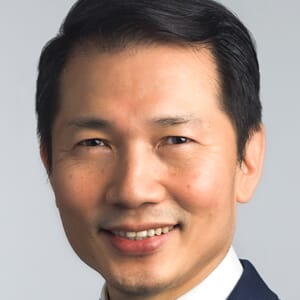 Deputy Group CEO & Group COOARA Asset Management
Singapore
Mr Ng Beng Tiong (BT Ng) is Deputy Group CEO and Group COO. He oversees the performance of the Group's business units globally, and is responsible for the integration of and coordination among the various divisions in the Group. Mr Ng concurrently holds the position of Executive Chairman of the real estate management services division. In addition, he has oversight of the Group's Corporate Office, digitalization, sustainability and governance. Prior to his appointment as Group COO, Mr Ng was CEO of ARA Private Funds from 2007 to 2019, during which he grew ARA's private real estate funds business to become a leading fund manager in Asia Pacific.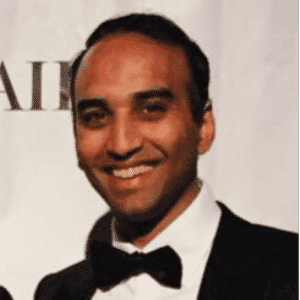 MD - Asset ManagementGoldman Sachs
Hong Kong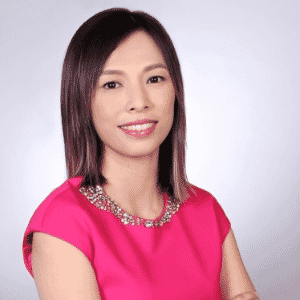 Executive Vice President, Head of Group InvestmentFrasers Property
Singapore
Frasers Property Limited is multi-national owner-operator-developer of real estate products and services across the property value chain. The group has total assets of approx SGD39b as at end June 21. She assists the Group CIO in formulating and executing FPL's investment strategies which includes identification of new markets and new businesses. In addition, Group Investment is also responsible for merger and acquisitions and making and managing strategic investments (including prop tech investments) for FPL. Patricia has more than 15yrs of wide-ranging experience in real estate industry and knowledge in various markets and asset classes and has executed more than SGD15b worth of transactions in the last 5 years.

Corporate ChairmanRMZ Corp
India
Raj Menda is the Co-Owner & Corporate Chairman of RMZ Corp. RMZ Corp is one of the most successful South Asian real estate development firms, with an unmatched portfolio in India. The organization has developed, acquired or holds an interest in over 24 M sft. of commercial properties. Its prestigious and prolific portfolio includes over $ 3 billion in real estate assets. Headquartered in Bangalore. At RMZ, we are constantly thinking about the Future. This time it's about the Future of Space and we have chartered our course to look at creating communities. In our new manifesto we are using technology coupled with experiences to build connected communities in our spaces.Raj is the first Indian to be on the Jury of the ULI Awards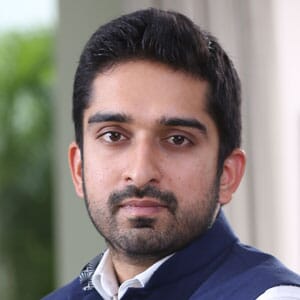 Managing Director & CEOMax Estates
India
Mr. Sahil Vachani is Managing Director of MVIL. He has diverse experience across various sectors including consumer durables and real estate. He holds a Bachelor's degree in management sciences from the University of Warwick, U.K., which he completed in 2003. He started his career as an investment banker with Citigroup in London where he worked on mergers and acquisitions across the Middle East and Africa region. In the year 2004, he joined Dixon Technologies, a consumer appliance manufacturing firm, as Business Head and set up new verticals across multiple locations. In the year 2006, Mr. Vachani ventured into new entrepreneurial opportunities – setting up a trading and IT business in Pakistan and also an online educational startup.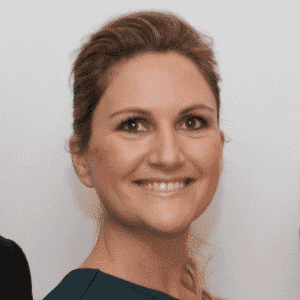 Chief Operating Officer - Real EstateInvesta Property Group
Australia
Sally is responsible for the Asset, Property and Facilities Management, Capital projects, Building Technology, Occupant Experience, Sustainability, Environment, Social Governance and Safety functions across the platform. She has over 22 years of experience in the property industry and prior to joining Investa in 2007, she was Fund Manager for the MacarthurCook Office Property Trust, with previously held positions at Telstra, UrbisJHD and CBRE. Sally has a Bachelor of Business Degree (Property) from RMIT, an Estate Agents Licence (Victoria and Queensland) and is a qualified AAPI valuer. She is currently completing her Masters in Finance and International Trade.

Head of Real Estate, APACIWG plc - Singapore
Singapore
Real Estate executive with over 20 years of multi-sector industry experience and track record covering investments, development, legal and asset management across all real estate asset classes including commercial office and flexible work space, hotels and leisure assets, retail, industrial and residential. Respected leader having managed and led teams across the Asia Pacific region with global companies under accelerated growth plans achieving expansion of 50% of the asset portfolio of 21.1M sqft across 8 markets, to turnaround and restructuring phases achieving cost optimization of USD360M, and structured, executed and invested over USD5B in real estate transactions. Currently Senior Vice President and Head of Real Estate APAC at IWG.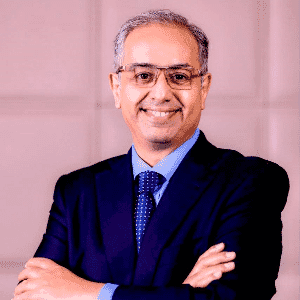 MD & CEOTata Realty
India
Sanjay is the MD & CEO of TRIL and Tata Housing with over 28 years of experience in the Real Estate Development and Consulting space. He is managing 20 ongoing projects across 13 cities in India, Sri Lanka & Maldives, incl. Commercial, Retail, Hospitality and Residential as well as infrastructure projects incl. 3 rope ways, 4 roadways & a Metro project in Pune. Previously, he was CEO India Operations & Private Funds with The CapitaLand, a multinational Alternative Asset Management Company. Sanjay spent 23 years with top 3 global real estate consulting companies. He was MD South Asia at C&W (2001-2008 and 2012-2016), also CEO Business with JLL (2008 – 2012) and was one of the founder member of CBRE, India (1996-2001).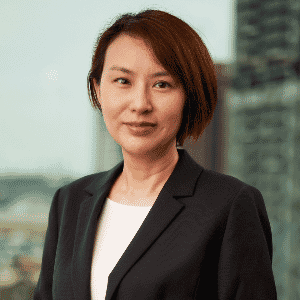 Head of Asset ManagementAllianz Real Estate
Singapore
Suat Ghee Ong is Head of Asset Management at Allianz Real Estate Asia-Pacific. Before joining the company in December 2019, Suat Ghee was Vice President Asset Management at PGIM Real Estate as well as Senior Associate Director at Mapletree. She holds a bachelor's degree in Real Estate from the National University of Singapore.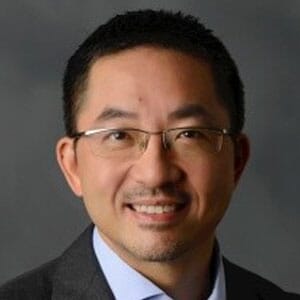 PartnerActis
Hong Kong
Thomas was one of the founding members of Standard Chartered Bank's Principal Finance Real Estate group in 2010 and joined Actis in 2018 when the business was acquired from the bank. He leads the teams in Shanghai, Seoul and Hong Kong that have completed over USD700 million in opportunistic real estate investments in China and Korea, working with leading developers and high quality operating partners.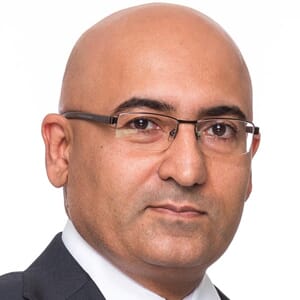 CEOMindspace Business Parks REIT
India
Equipped with an MBA from Booth School of Business, Chicago, and a law degree from the Mumbai University, Vinod began his career with the K. Raheja Corp, over two decades ago. A fine example of his work philosophy has resulted in building brand 'Mindspace' – with the idea of establishing world-class business districts; a concept which has completely revolutionized the Commercial Real Estate sector in India. Having led the development of Grade A commercial real estate across the country, and the listing of Mindspace Business Parks REIT on the Indian stock exchanges, his current focus is on driving the commercial business' strategic operations with an emphasis on stakeholders' management and business development.
If you would like to become one of our committee members, please include your information and apply to join below
Tell us about you
Please describe below how you would like to get involved in the Committee and we will get back to you shortly.
Successful registration

Anubha
Director, IndiaGRI Club
With 13 years of experience, Anubha currently leads the Business Development strategy, New Members & Sponsors Acquisition, Content curation, Event production for the GRI India Real Estate Club. She also has experience in Sales Consulting for start-ups. She has sold high-value solutions across diverse Industries: Food & Facilities Management, Marketing & Advertising (Branded Alliances, Event Sponsorships, ATL & BTL activities), Database Services etc.
 A computer engineer to a strong sales professional - key traits leading this career journey have been a keen client need assessment aptitude, analytical approach, business & financial acumen, data-driven decision making, ability to learn fast and a persistent determination to help clients.

Caroline
Director RE Asia PacificGRI Club
Caroline Zurakowski (祖拉) is a Director, Real Estate - Asia Pacific based in Shanghai, China. Caroline has extensive, cutting-edge understanding of the technologies and best practices that drive today's businesses in China. She holds a BA in International Relations, a Master in Science and Security from King's College London and a Business Administration and Management course at JiaoTong University. She has been working in Innovation Consulting in China since 2019, hosting over 500 Investors and C-Level Executives from +200 different organizations. Now she is responsible for the GRI expansion across Asia-Pacific region.
+8615601717339
+ 86 1560 1717 339
This eMeeting is exclusive
for Premium members
This event is exclusive for GRI members.